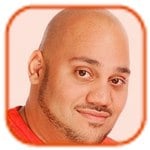 Posted by Andru Edwards Categories: Apple, Cell Phones, Handhelds, Portable Audio / Video, Videos,
As evidenced by the video above, found on YouTube by one of our readers, the Apple iPhone now has an official launch date: June 29, 2007. The commercial first aired this evening during an episode of 60 Minutes. The announcement of the release date was subtle, and was featured at the end of the spot, which showcase a few of the iPhone's functions. We were expecting Steve Jobs to announce the launch date at WWDC, but what do we know? All that matters now is that the biggest mobile phone launch in history is just a few weeks away.
UPDATE: Apple just posted three new iPhone commercials, all featuring the June 29 launch date.
Read More

| iPhone Ads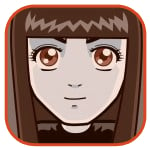 Posted by Sheila Franklin Categories: Apple, Cell Phones, Misc. Tech, Portable Audio / Video,
Research company Markitecture recently released survey results concerning consumer interest of Apple's much touted upon, but not yet seen, iPhone. The firm contacted 1,300 participants who not only owned cell phones, but actually pay the monthly fee. The results show that although 77% were aware of the iPhone, only 6% are planing to buy the device
if
when it comes out on the market, while 2/3 said they had absolutely no interest in purchasing. We think Apple had better concentrate on fixing all the glitches and get with the program.
Read More

| Daily Tech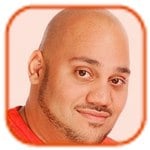 Posted by Andru Edwards Categories: Apple, Corporate News, PC / Laptop, Software,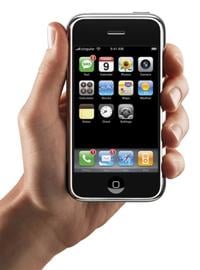 For those who were waiting with baited breath for the launch of Mac OS X Leopard at the Worldwide Developer's Conference in June, you are going to have to wait a bit longer. Apple just dropped a bombshell, claiming that, despite their promise that they would ship Leopard this spring, we won't be seeing it on Apple Store shelves until October 2007. The reason for the delay? One word: iPhone. From Apple:
iPhone contains the most sophisticated software ever shipped on a mobile device, and finishing it on time has not come without a price—we had to borrow some key software engineering and QA resources from our Mac OS® X team, and as a result we will not be able to release Leopard at our Worldwide Developers Conference in early June as planned. While Leopard's features will be complete by then, we cannot deliver the quality release that we and our customers expect from us. We now plan to show our developers a near final version of Leopard at the conference, give them a beta copy to take home so they can do their final testing, and ship Leopard in October. We think it will be well worth the wait. Life often presents tradeoffs, and in this case we're sure we've made the right ones.
Whoa. Think about that for a moment. Apple claims that the software on the iPhone, which is supposedly a stripped down and optimized OS X, is so sophisticated that they had to move resources from the Mac OS X team to the iPhone team to get iPhone out the door in June. Developers who attend WWDC will instead walk away with a beta version of Leopard.
If that isn't enough proof that Apple sees the iPhone as their main focus right now, we don't know what else they could do to convince you of that fact. Still, we guess that, on the positive side, the fact that Apple is delaying the OS as opposed to releasing an under-performing version of it's next-gen OS only to patch it up in a few months, is a good thing.
Read More

| Apple Hot News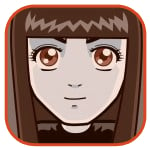 Posted by Sheila Franklin Categories: Cell Phones, Corporate News, Misc. Tech, Wireless / WiFi,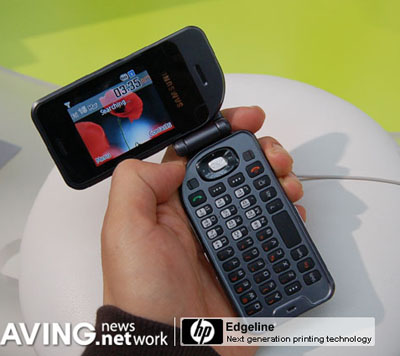 Samsung is strutting its stuff this week at the CeBit 2007 with their innovative form factor messaging phone SGH-P110. At dimensions of 91 x 47 x 19.5 mm, it features a TFT 2.1-inch display that automatically switches, a QWERTY keyboard, and a 25 MB internal memory. It also supports IMS, e-mail, Bluetooth 2.0 and speakerphone. Available with a one year warranty, there is no news yet on the GSM 900, GSM 1800, and GSM 1900 price and availability. We are thinking that when swiveling phones become the norm, that they are going to need a name beyond "switching." How does "biPhone" sound?
Read More

| CeBit 2007 via Aving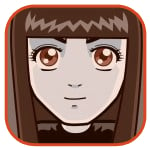 Posted by Sheila Franklin Categories: Apple, Cell Phones, GPS, Internet, Misc. Tech, Portable Audio / Video,
iPhone's first commercial was released during Sunday's Academy Awards, featuring the likes of Lucille Ball, Clark Gable, Robert Redford, Betty Rubble, and Bogey. Apple has cleverly managed to reveal absolutely nothing about their product in an entertaining kind of way. When we first saw it, we were hoping that they might release the iPhone with ringtones of one of our fave actors. Think what those around you would do if your iPhone chimed out Eastwood's, "Make my day, Punk" or DeNiro's "You talking to me?" in the middle of a crowded room. The iPhone is expected to make its debut this June.
Read More

| Apple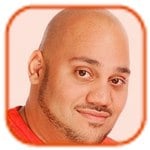 Posted by Andru Edwards Categories: Broadband, Internet, USB,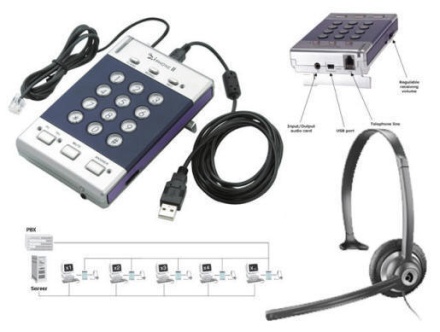 The ZiPhone II USB Telephone from Simple Simon has been drawing a lot of attention this past week, due to the money-saving features and call recording capabilities that is boasts. Even more, we see the hacker / designer aspect of the phone with it's programmer's development kit and sample code as well. The phone connects to a PC over a USB connection and utilizes VoIP for communications on that end. It doesn't stop there though, as it can also connect to a standard land line as well as analog PBX connections as well. What's fantastic is that it can be managed through any Windows-based VoIP SoftPhone or virtual PBX system on the market. The ZiPhone II runs for $199.95 USD.
[Thanks, sightandsound!]
Read More

| Simple Simon

Posted by Michael Cardiff Categories: Electronic Arts, Internet, Portable/Mobile, Rumors,
The iPhone looks to be one of the first great, albeit pricy, "convergence" gadgets out there. Running a version of MacOS X that will allow you to surf the web, play 4GB worth of MP3s, watch videos (in near-widescreen format), and make phonecalls, the iPhone holds a lot of promise. Still, nothing's been mentioned yet about the real reason folks will be picking up this $499/$599 monster - it's a new way to play Snood, Solitaire, and Bejeweled on the go!
Apple may not have announced anything yet, but Gamesindustry.biz is reporting that Electronic Arts is in talks with Apple to produce games for the new gadget. EA has already produced games for the ubiquitous Apple iPod, including translations of Mahjong, Mini-Golf, Tetris, and Sudoku built for its click-wheel interface. Given that the iPhone will have a multi-touch interface, a faster processor, and a nice widescreen display, it seems that EA could be able to produce some really advanced content for this piece of hardware. Perhaps a Madden clone where you can draw-out your playbook on the screen? Or a first-person shooter where you aim and shoot with touch-controls? We'll have to wait and see how ambitious EA gets, but it's looking like there's a lot of promise in this platform.
Read More

| GamesIndustry.biz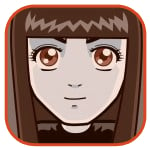 Posted by Sheila Franklin Categories: Home Entertainment, Internet, Videos,
We know that millions of you have checked out the recent SNL video on YouTube that featured Justin Timberlake and Adam Sandberg and their hilarious "Dick in a Box", but we were busy last weekend chuckling at this parody of Mad TV cast member Michael McDonald's interpretation of "Steve Jobs Introducing the iPhone". Not as naughty, it is quite amusing nonetheless. We just had to share.
Read More

| Mad TV


Posted by Chris Cardinal Categories: Apple, CES, CES 2007,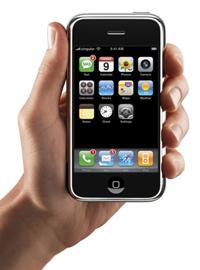 Cisco, who holds the trademark on the iPhone product name (and already sells an eponymous product) has decided to sue Apple in federal court for use of their trademark. This, after much discussion of Cisco and Apple coming to an agreement.
"Cisco entered into negotiations with Apple in good faith after Apple repeatedly asked permission to use Cisco's iPhone name," said Mark Chandler, Cisco senior vice president and general counsel, in a statement. "There is no doubt that Apple's new phone is very exciting, but they should not be using our trademark without our permission."
Whoopsie. Perhaps Apple can fax the paperwork back to them already and be done with it? (Though, if rumors of the agreement being of a per-unit-sold nature, we all know how reticent Apple is to pay into a royalty structure like that.)
Read More

| Yahoo! News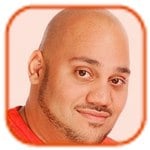 Posted by Andru Edwards Categories: Apple, Cell Phones, Handhelds, Music, PC / Laptop, Portable Audio / Video,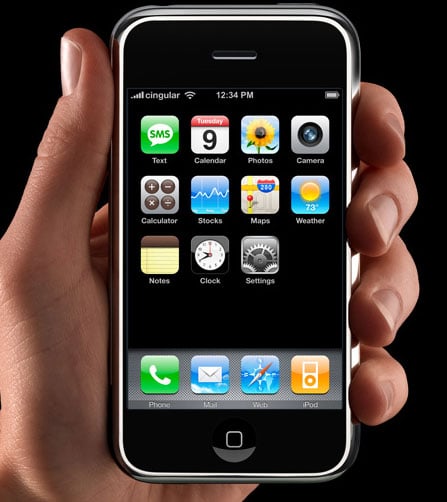 We have been waiting for this one for quite a while, and Apple delivered on the iPhone rumors that have been making the rounds for the better part of a year. The iPhone is more than just a phone though - this is the next generation iPod, a portable version of OS X, and a portable Internet navigator. Let's first look at the hardware features.
The new iPhone features a 3.5-inch widescreen tough-sensitive display. The screen is a 320x480 at 160 ppi - that is an absolutely amazing feat, as 160 ppi is going to be gorgeous. The phone itself is 11.6 mm thin, and features a 2.0 megapixel camera, quad-band GSM/EDGE, EiFi, and Bluetooth 2.0. Battery life will be 16 hours for audio, 5 hours for talk time, video, and web browsing. Even cooler still is the built-in proximity sensor, which recognizes when the phone is on your ear so that it turns off the screen to save power. The accelerometer senses when the phone is tilted into a portrait or landscape display, and changes what is seen on the screen as appropriate. Lastly, there are ambient light sensors as well.
On the software side of things, the iPhone runs a specialized version of OS X, with the promise of support for full desktop-class applications. The phone also has SMS session support, which looks to have an iChat-like interface. This allows you to follow an SMS conversation back and forth on one screen. The three way calling support on the phone looks to work easily and seamlessly - if you have two calls going at once, simply hit the conference button, and both calls are brought together. Safari is built in, touted as the first fully usable HTML browser on a phone, and it features on-the-fly zooming that reminded us of the Wii Opera Browser. Photo management is top notch, and the phone even support Dashboard widgets as well, allowing for a whole host of software application possibilities that haven't even been thought of yet.
Apple also announced support for Yahoo! IMAP email, which will be PUSH email similar to what you find on the BlackBerry. Google Maps is also integrated into the phone in a snazzy way, and that includes satellite map support.
The iPhone is going to be offered exclusively through Cingular in the US starting in June, and hits Europe in the fourth quarter of 2007, followed by Asia in 2008. The 4 GB model will be available for $499 with a two-year contract, while the 8 GB model will sell for $599 with two-year contract. Once it passes FCC approval, the phone will be available for purchase from both Cingular and Apple.
Apple has created a great interactive site that lets you see exactly how a bunch of the iPhone features work, which you can check out below.
Read More

| Apple iPhone Product Page

© Gear Live Inc. – User-posted content, unless source is quoted, is licensed under a Creative Commons Public Domain License. Gear Live graphics, logos, designs, page headers, button icons, videos, articles, blogs, forums, scripts and other service names are the trademarks of Gear Live Inc.