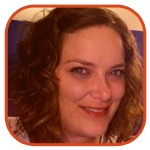 Posted by Jenny Lewis Categories: Accessories, Apple, Cell Phones, Portable Audio / Video,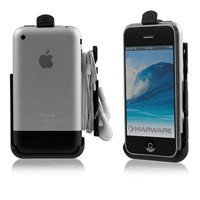 The search for the perfect iPhone case is an arduous task. Screen protection, side button access, clips, card slots, maybe even a stand—the list of secondary duties that a case can perform is growing almost daily. Marware's Sidewinder for iPhone offers another entry in the list of case functions—earphone organization.
If you're using the stock iPhone earbuds (or any other earbud-style headphones), the Sidewinder will keep them tangle free and wrapped around a slide out arm. The arm also sports a cutout that holds Apple's Bluetooth earpiece. The iPhone can be mounted in the holster with the screen facing out or in. The Multidapt clip on the back rotates 360 degrees, can be used as a stand for vertical or horizontal viewing, and can be switched out for any of the other Multidapt accessories.
Sidewinder for iPhone retails for $24.99 and Multidapt accessories range in price from $4.99 to $19.99 USD.
Read More

| Marware Sidewinder product page


Posted by Sparky Categories: Apple, Cell Phones, Handhelds, Portable Audio / Video, Software,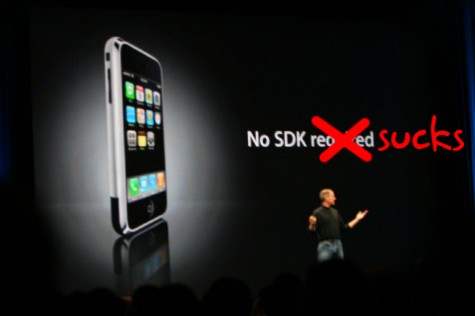 Apple announced today that starting in February they will be offering an SDK to allow developers to create applications for the iPhone and the iPod touch. The announcement comments that Apple is being conscious of the need to protect the iPhone from viruses as well as to keep the platform stable, however opening up the multi-touch platform to developers will result in a new wave of revolutionary mobile applications. Although many in the hacking community have grumbled about the recent lockouts with the 1.1.1 version of the iPhone/iPod touch software this should appease them, as well as provide richly documented API's to allow for easier development that will hopefully utilize the full potential of the platform. Why do we need to wait until February?
It will take until February to release an SDK because we're trying to do two diametrically opposed things at once—provide an advanced and open platform to developers while at the same time protect iPhone users from viruses, malware, privacy attacks, etc. This is no easy task.
It would have been nice to have the SDK available from launch, but better late than never. Expect to see a flood of highly polished and engaging applications appearing on an iPhone near you sometime early next year.
Read More

| Apple Hot News


Posted by Sparky Categories: Apple, Broadband, Cell Phones, Handhelds, Internet, Mods / Hacks, Portable Audio / Video, Wireless / WiFi,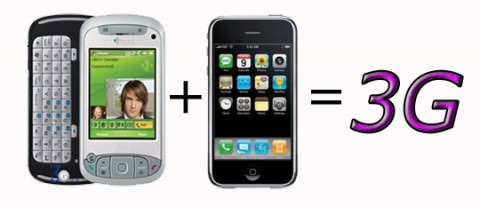 Pyrofers has posted a how-to on turning a Windows Mobile 5 or Windows Mobile 6 phone with 3G access into a high-speed modem for the iPhone. The whole process seems a little extreme given that you would have to pay for, carry, and keep active a 2nd device at all times, but might be useful if you have a spare Windows Mobile device hanging around and if you can convince your work to pay for an unlimited data account for it. Fair warning - the hack involves registry editing on your Windows Mobile device so proceed at your own risk. As for us, we will likely just wait it out for the iPhone 2.0 (iPhone Extreme?) to come out with 3G internet access built in.
Read More

| Pyrofers Projects


Posted by Sparky Categories: Apple, Cell Phones, Handhelds, Music, Portable Audio / Video, Product Reviews, Software, Wireless / WiFi,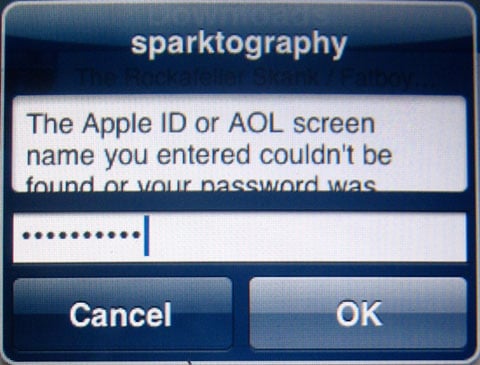 In a previous post, Gear Live discovered that the new iTunes WiFi Music Store has a few bugs here and there. The bug I encountered prevents some users from authenticating easily to purchase tracks. With a little sleuth work I managed to track down the problem: the password fields in the new iPhone software version 1.1.1 don't work well with capitol letters in passwords. Click through for a full run down of the problem, and how to fix it if it affects you.
Click to continue reading iPhone password entry in software version 1.1.1: seriously flawed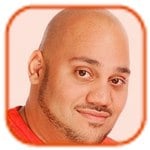 Posted by Andru Edwards Categories: Apple, Cell Phones, Portable Audio / Video, Software,
The first major iPhone software update has finally been released from Apple. iPhone Software Update 1.1.1 includes a host of bug fixes and new features. When you launch iTunes to download the update, you are warned that if you have modified your iPhone in any way, there is a chance that the update might permanently damage it. Fun! This update is a big one, weighing in at 152.3 MB in size. Here's the lowdown on what you can expect:
iTunes Wi-Fi Music Store
Louder speakerphone and receiver volume
Home Button double-click shortcut to phone favorites or music controls
Space bar double-tap shortcut to intelligently insert period and space
Mail attachments are viewable in portrait and landscape
Stocks and cities in Stocks and Weather can be re-ordered
Apple Bluetooth Headset battery status in the Status Bar
Support for TV Out
Preference to turn off EDGE/GPRS when roaming internationally
New Passcode lock time intervals
Adjustable alert volume
Let us know if you find anything not listed there!

Posted by Sparky Categories: Accessories, Apple, Cell Phones, Design, Portable Audio / Video, Product Reviews,
Surrounding the release of Apple's iPhone there was a flurry excitement surrounding various cases to protect and showcase a consumer's shiny new obsession. A number of cases including simple cloth slipcovers, protective rubber enclosures, and elaborate leather constructions flooded onto the market, each with different plusses and minuses.
Gear Live has previously reviewed several of the high-end leather cases by Argentinean case manufacturer Vaja, and given our extremely positive experiences in the past, we jumped at the opportunity to check out their new iVolution line of iPhone cases. The iVolution line has a number of different styles of cases and holsters, and we selected the fully-enclosed protection offered by the iVolution Top SP Holster. Click through the jump for the full in-depth review.
Click to continue reading Vaja iVolution Top SP Flip Holster for the iPhone reviewed
Gallery: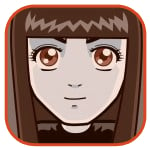 Posted by Sheila Franklin Categories: Apple, Cell Phones, Editorial, Handhelds, Portable Audio / Video,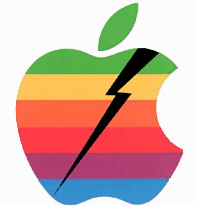 Apple has announced that its new update will kill unlocked iPhones. Last week, Steve Jobs cried foul as he said that the warranty would be voided, which we are pretty sure most hackers, such as George Hotz, knew about when they performed the operation. Of course, the obvious solution here is to skip the update, but then those users will not get WiFi Tunes. Perhaps Apple should think of this as a quiet demonstration of folks who want to save a bit of cash rather than a direct attack on AT&T. Think amnesty, Apple.
Read More

| Yahoo Tech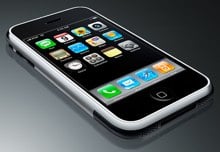 Computerworld just published its in-depth usability test of the Apple iPhone, the HTC Touch running Windows Mobile 6 Professional, and the Nokia N95 running the Symbian operating system. The tests involved a number of participants who had never used any of the three devices, and had measurable results (i.e. the time it took to accomplish various actions). Apple's famed information architecture and interface design skills seem to have paid off as the iPhone bested it competitors by a factor of two in some of the tests.
The study praises the iPhones information architecture and consistent user experience as a strong benefit to any user be it someone new to the iPhone or a power user. At Gear Live we have noticed several inconsistencies in the user interface, for instance, the new message button being in different locations in the mail and SMS clients for instance. We do however agree with the general consensus of the study that overall the user experience with the iPhone is far more unified that it's competitors.
Things were not entirely positive for Apple - some users found the lack of tactile feedback a little disorienting, however all users were able to finish each of the tasks with the iPhone. The also iPhone fell behind it's competitors in the sheer count of features. The N95 managed to edge out the iPhone in this category with GPS, voice activation and the ability to record movies with it's camera. Considering that the Nokia is $100-300 more expensive in the United States than the iPhone many users have elected to splurge for Apple's $400 easy to use wonder device.
Read More

| Computerworld


Posted by Sparky Categories: Accessories, Apple, Cell Phones, Portable Audio / Video, Product Reviews,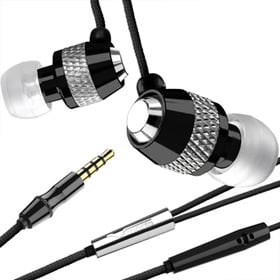 We picked up a pair of the new V-Moda Vibe Duos and took them for a spin. The Vibe Duos sound great (almost as good as the Etymotic ER-6s), and feature a microphone for making hands-free calls on the iPhone. They also feature cloth-wrapped cords, durable metal construction, and extended plug (for easy use with the iPhone's recessed headphone jack) all add up to a stunning package. Check out after the jump for our full review.
Click to continue reading V-Moda Vibe Duo Earphones/Headset for iPhone Review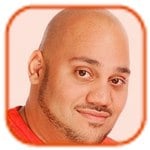 Posted by Andru Edwards Categories: Apple, Cell Phones, Corporate News, Hot Deals, Portable Audio / Video,

Apple has finally gotten around to posting the details on how early iPhone owners can claim their $100 Apple Store credit. You know, the one that was a response to the backlash the company received after dropping the price on the iPhone by $200 - or 33% - just 61 days after it's launch? It takes about five minutes, and Apple has done it in a way that makes it so only people who actually have the purchased iPhone in their possession, and activated with AT&T, can claim it. Here's how it works:
Head on over to the iPhone Store Credit page
Input your iPhone's AT&T phone number and serial number into the fields on the site
You will receive an SMS which includes an access code. Enter the code into the site
Print the result page, which includes the codes you need to redeem the credit at any Apple Store location, or at the Apple Online Store
To be safe, we'd recommend claiming right away, as you only have until November 30 to do so. If you bought your iPhone between August 22 and September 4, skip straight to the Apple Store itself, as you aren't eligible for a $100 store credit - instead, you'll just receive $200 in cash. For those who receive the credit, you can purchase just about anything sold by Apple, except another Apple Store Gift Card or an iTunes electronic Gift Certificate. You can use up to six credit codes when making a purchase at an Apple Retail Store and up to four credit codes at the Apple Online Store.
© Gear Live Inc. – User-posted content, unless source is quoted, is licensed under a Creative Commons Public Domain License. Gear Live graphics, logos, designs, page headers, button icons, videos, articles, blogs, forums, scripts and other service names are the trademarks of Gear Live Inc.