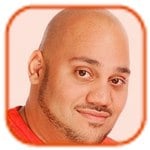 Posted by Andru Edwards Categories: Apple, Cell Phones, Internet, Portable Audio / Video, Product Reviews, Videos
Alright kids, we know it hurts, but Walt Mossberg, David Pogue, Steven Levy, and Edward Baig have all had their iPhone units for a couple of weeks now, and the embargoes were lifted earlier today. So what does all that mean? We have the first four iPhone reviews available for public consumption, and they all pretty much leave us with the same feeling - the iPhone is definitely a game changer, and is an amazing experience. However, the fact that it is on EDGE instead of 3G HSDPA sucks, and the software keyboard takes a few days to get used to. Of course, that is a very, very short summary. All in all though, Apple looks to have another winner on it's hands. You can check out the reviews at the following links: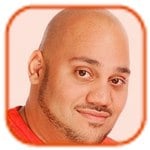 Posted by Andru Edwards Categories: Apple, Cell Phones, Portable Audio / Video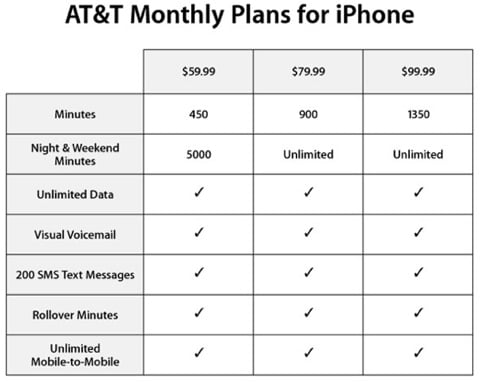 More and more iPhone information is being made available to the masses, as AT&T and Apple have just announced the official rate plans for the muchly hyped mobile phone. In what has turned out to be a pleasant surprise, iPhone rate plans start at just $59.99 a month for 450 minutes of talk time and 5000 Night & Weekend minutes. The best part? All plans for the iPhone include unlimited data usage, so no worries about all that YouTube data you are likely going to be constantly streaming. Plans go up in price from there if you want more minutes and/or unlimited nights & weekends. There are six plans in all, and they can be modified for
super rich, multi iPhone owning
families as well.
Read More

| iPhone Rate Plan Release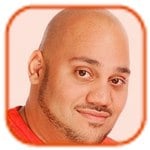 Posted by Andru Edwards Categories: Apple, Cell Phones, Portable Audio / Video, Videos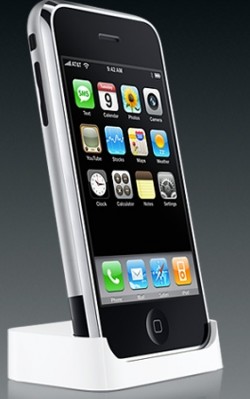 Steve Jobs just made public another first in the cell phone industry. This time, it is the fact that iPhone purchasers will actually self-activate their phones from home. Typically, when buying a cell phone from any carrier, you have to wait while they perform the unboxing for you and set everything up. This normally takes at least 20 minutes or so, and was the main worry of those looking to purchase an iPhone at launch. Now we know that all you need to do is have your cash, check, or credit card ready so that you can complete the purchase and go on your way. Once home, when you hook it up to your Mac or PC, iTunes pops up, and you give it all the required information necessary for activation - that being SSN, credit card number, personal details, etc. You must be running Mac OS X v10.4.10 or later (sorry Panther users!); Windows XP Home or Pro with Service Pack 2 or later; or Windows Vista Home Premium, Business, Enterprise, or Ultimate Edition.
For all the details, head on over to the link below, where Apple shows off iPhone activation in a sleek video.
Read More

| iPhone Activation Video


Posted by Lolita Beckwith Categories: Apple, Cell Phones, Rumors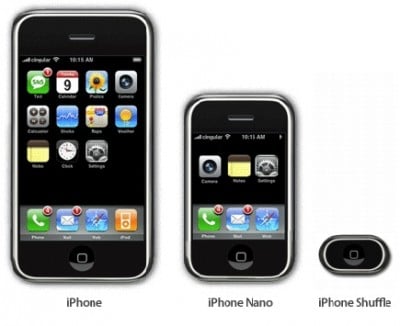 So we're already obsessed with the iPhone (which comes out next Friday, June 29 @ 6pm), despite the fact we can't afford one…yet. Se we love this rumor that Apple is—according to "market sources"—prepping a lower cost, 2nd generation iPhone for future release. No word on what features will or won't be included (but we really hope the YouTube app remains). It all makes complete sense to us, as the $500-$600 USD price tag for the iPhone is undoubtedly overpriced for many, and we're sure Apple would like the iPhone to enjoy world domination-status like the iPod. So don't be surprised if you start seeing 2nd and 3rd gen iPhones (and lower-priced 1st gens) in the years to come. Please note that the photo above is purely a mockup.
Read More

| The Raw Feed via Engadget Mobile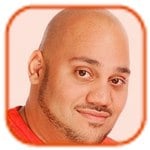 Posted by Andru Edwards Categories: Apple, Cell Phones, Internet, Portable Audio / Video, Videos
Apple has revealed that YouTube is the twelfth application on the iPhone. We have all wondered out loud about the lack of balance shown on the iPhone's Home screen, what with two rows of four icons, and a third row with only three. Then one of the iPhone commercials gave a peek that there would be twelve, but we just couldn't see what it was. Now we know. In conjunction with releasing YouTube on Apple TV, the company made it know that a customized YouTube viewer application would ship on the iPhone as well. We must say, we were underwhelmed at first, since the iPhone has Safari and should thusly be able to view YouTube anyway - but when we saw the video of YouTube in action on the device, it looked very slick. Just one more thing to look forward to come June 29.
Read More

| Apple iPhone Ads via YouTube

Posted by Lolita Beckwith Categories: Apple, Cell Phones, Rumors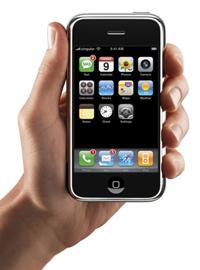 If you're still deciding whether to get Apple's iPhone when it debuts on June 29, you should make that decision soon. It seems demand will be incredibly high for the gadget—but supply will be comparatively low. The iPhone will only be sold at approximately 2000 AT&T locations and almost all Apple stores in the U.S., as well as their respective websites (there will be no online pre-orders). Sales reps are speculating the stores will receive a small amount of iPhones, possibly as few as 40, prompting rumors that Apple is deliberately creating a shortage too keep demand high. Stores are expecting huge crowds on the 29th, and word has it people have already started camping out to be amongst the first on line. After
seeing the commercials for the iPhone, we're frothing at the mouth for one, until we remember the
insanely high
prices: $500 USD (4GB) and $600 USD (8GB).
Read More

| Cnet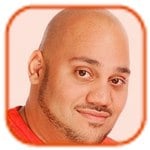 Posted by Andru Edwards Categories: Apple, Features, PC / Laptop, Video Games

Steve Jobs is set to deliver another of his hypnotizing keynote speeches this morning from the 2007 Worldwide Developers Conference. We are here to bring you live notes, thoughts and commentary on all Steve has to say about the future of Apple and it's products. Let's jump in, as things are getting started:
After another "I'm a PC, I'm a Mac" skit, Steve takes the stage and begins to give us a few WWDC 2007 numbers. There are over 5,000 attendees at the event this year, which makes it the biggest ever. There are over 950,000 Apple Developer Connection members.
We have just realized that the Apple Store has just gone down. New products for us today?
Steve talks about the transition to Intel, and how seamless and fantastic it all has been. Intel CEO Paul Otellini hits the stage to accept a shiny award disc from Steve, and says a few words which can all be summed up by saying that Intel has enjoyed working with Apple. Steve says he is proud of the Macs they are shipping with Intel chips inside them.
Click to continue reading Live Notes from Steve Jobs WWDC 2007 Keynote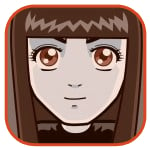 Posted by Sheila Franklin Categories: Accessories, Apple, Handhelds, Misc. Tech




Even before the iPhone has left the starting gate, companies are already beginning to offer accessories. Boxwave has 20 of them for sale now, including the ClearTouch Anti-Glare Screen for $12.95, the VersaCharger PRO for wall, car, plane and USB for $25.95, the Flexiskin anti-dust and durable case for $27.9 , and miniBuds Headphones with Neodyium drivers for $22.95. If you just can't wait for the iPhone's arrival June 29, at least you can preshop for your new toy. Visit Boxwave to see what other goodies are available.
Read More

| Digital Tech News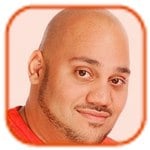 Posted by Andru Edwards Categories: Apple, Cell Phones, Handhelds, Portable Audio / Video, Videos
As evidenced by the video above, found on YouTube by one of our readers, the Apple iPhone now has an official launch date: June 29, 2007. The commercial first aired this evening during an episode of 60 Minutes. The announcement of the release date was subtle, and was featured at the end of the spot, which showcase a few of the iPhone's functions. We were expecting Steve Jobs to announce the launch date at WWDC, but what do we know? All that matters now is that the biggest mobile phone launch in history is just a few weeks away.
UPDATE: Apple just posted three new iPhone commercials, all featuring the June 29 launch date.
Read More

| iPhone Ads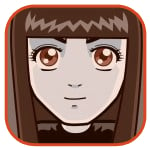 Posted by Sheila Franklin Categories: Apple, Cell Phones, Misc. Tech, Portable Audio / Video
Research company Markitecture recently released survey results concerning consumer interest of Apple's much touted upon, but not yet seen, iPhone. The firm contacted 1,300 participants who not only owned cell phones, but actually pay the monthly fee. The results show that although 77% were aware of the iPhone, only 6% are planing to buy the device
if
when it comes out on the market, while 2/3 said they had absolutely no interest in purchasing. We think Apple had better concentrate on fixing all the glitches and get with the program.
Read More

| Daily Tech

© Gear Live Inc. – User-posted content, unless source is quoted, is licensed under a Creative Commons Public Domain License. Gear Live graphics, logos, designs, page headers, button icons, videos, articles, blogs, forums, scripts and other service names are the trademarks of Gear Live Inc.