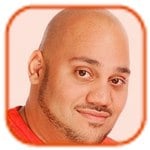 Posted by Andru Edwards Categories: Apple, Cell Phones, Corporate News, Handhelds, Rumors,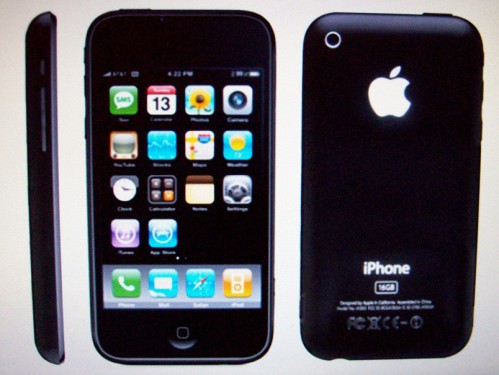 Apple will announce the iPhone Video at WWDC 2009 this coming Monday. That won't be a surprise though, as many are expecting it, Walt Mossberg said it, and Apple needs to counteract the Palm Pre launch.
What you don't know, though, is that Apple will likely make the iPhone Video available the same day. Yes, you will be able to pick up the next version of the iPhone on Monday, if you get to an Apple Store before they sell out.
Click to continue reading Prediction: iPhone Video launches Monday June 8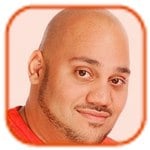 Posted by Andru Edwards Categories: Apple, Cameras, Cell Phones, Handhelds, Rumors,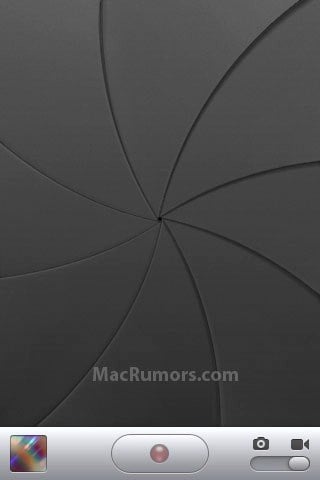 We've been hearing that video recording would be coming to the iPhone for a while, but now we've got the evidence to back it up. Our friends over at MacRumors got ahold of a leaked screenshot showing a toggle within the Camera app that lets you choose between snapping a photo and recording a video. In order to enable the feature, plist config files in the current iPhone 3.0 firmware need to be edited so as to make it appear that a video camera is present. Other hidden features include a compass, camera auto-focus, and voice control, which we assume is for voice dialing.
One would imagine that new features like these would require some sort of newly updated iPhone to take advantage of them. Coincidentally, the iPhone 3.0 software will be made available in June—just in time for the next iPhone to launch. We are officially excited.
Read More

| MacRumors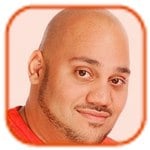 Posted by Andru Edwards Categories: Apple, Cell Phones, Handhelds, Rumors, Software,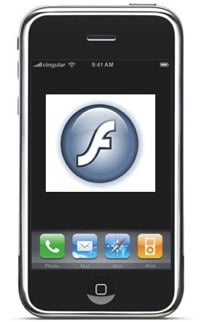 What's the latest on the iPhone Flash rumors? It looks like work is being done, but that finding a solution is proving to be tough, as evidenced by Adobe's Shantanu Narayen:
"It's a hard technical challenge, and that's part of the reason Apple and Adobe are collaborating," Narayen told Bloomberg Television at the World Economic Forum in Davos, Switzerland. "The ball is in our court. The onus is on us to deliver."
Did you get that? Apple and Adobe are working together to come up with a suitable Flash derivative for the iPhone. So while there's no set date or anything, we can at least rest assured that it's coming. iPhone Hulu, anyone?
Read More

| Bloomberg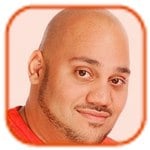 Posted by Andru Edwards Categories: Apple, Broadband, Cell Phones, Rumors, Wireless / WiFi,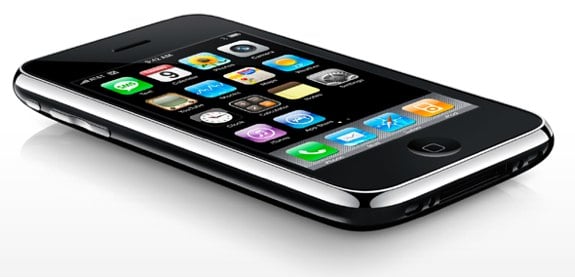 It seems that the days of silly iPhone tethering workarounds may be coming to an end (for those who are willing to pay for it.) Rumor has it that AT&T might finally launch an iPhone tethering plan, which would allow owners of the iPhone 3G to use the phone as an Internet access point. Now, we know that MacWorld 2009 kicks off tomorrow, but that doesn't necessarily mean that the tethering plan will be announced there, but as our friends at Ars bring up, the functionality would likely require an iPhone OS update, and that in and of itself might be newsworthy enough to be mentioned tomorrow morning, if all of this comes to fruition.
The costs may outweigh the benefits, depending on your travel schedule and how much you'd plan on using the tethering option, as we are expecting the cost to be at or around $30 per month. A little spendy, we think, unless you plan on using it frequently - but then the issue of the iPhone battery comes in to play. Sure, you can plug it in to a USB port, but unless your notebook is plugged in to a power source, then you are using up extra notebook battery life. Or, you could just use a Mophie Juice Pack.
The fact that there was never an official tethering plan for the iPhone has always been odd to us, since other AT&T smart phones have those plans ready from the get go. Let's hope this rumor rings true.
Read More

| TUAW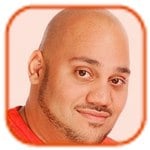 Posted by Andru Edwards Categories: Accessories, Apple, Cell Phones, Handhelds, Rumors,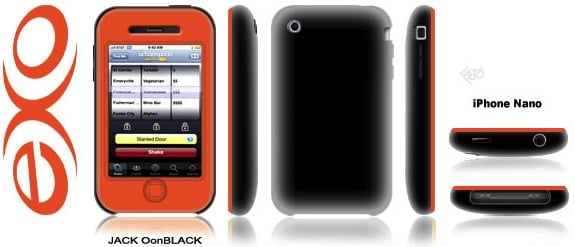 iPhone nano. Get ready for the iPhone hype to start again, if the case design by Xskn is to be believed. Oh, wait, did we say design? We meant the iPhone nano case that Xskn started selling today. If you are unfamiliar with XSKN, they are the company that Steve Jobs referred to earlier this year during a keynote, where he mentioned that some manufacturers leak things before the company gets to announce them. Back then it was their iPhone 3G case, and it was dead on. With MacWorld 2009 just around the corner, could we be introduced to a new, smaller, and cheaper iPhone? Time will tell.
Read More

| XSKN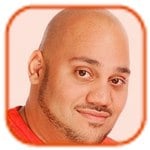 Posted by Andru Edwards Categories: Apple, Cell Phones, Handhelds, Rumors,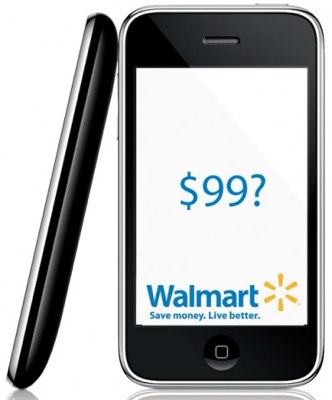 Now remember, this is a rumor, but our friends over at the Boy Genuis Report are saying that they are hearing rumblings that the iPhone will be hitting Wal-Mart soon, and the price is going to be $99 a pop. Now, we've heard these Wal-Mart and iPhone rumors before, and we are almost certain that the iPhone will be hitting your local Wally World soon. However, the word here is that you'll be able to pick up a 4GB iPhone, something that hasn't been around for quite a while, for a Benjamin. Yeah, you lost out on the storage space, but seriously, this is Wal-Mart, and it's a $99 iPhone. Expect updates on this one as soon as we hear more.
Read More

| Boy Genius Report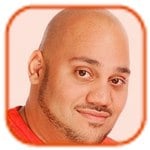 Posted by Andru Edwards Categories: Apple, Cell Phones, Handhelds, Rumors,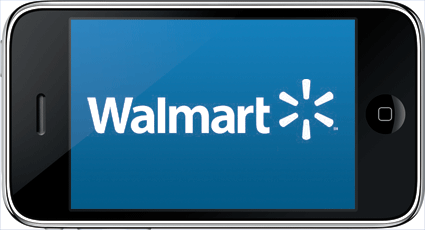 You know, as much as we aren't fan of Wal-Mart, we understand that it helps get products out to the masses. The latest rumor has Wal-Mart selling the iPhone 3G during the lead-up to this years Black Friday. This would make Wal-Mart the second big box retailer in the US to carry the iPhone, with the first being Best Buy. As is the policy with Best Buy, AT&T, and the Apple Store, we'd expect that you would have to activate the iPhone at Wal-mart.
If this rumor proves true, we expect a lot more iPhone 3Gs to be sold this holiday, and by that, we mean even more than the enormous amount that we had already predicted. Hey, AT&T, would you mind beefing up your 3G access a bit more? It's gonna get crowded.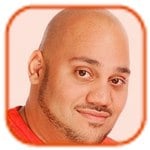 Posted by Andru Edwards Categories: Apple, Cell Phones, GPS, Handhelds, Rumors, Wireless / WiFi,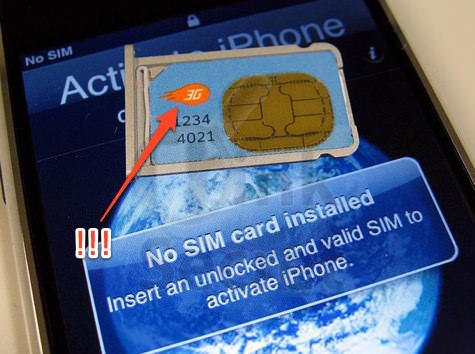 Get this - Fortune is saying that AT&T is going to be subsidizing the cost of the 3G iPhone by $200, which would mean that you could get one of the new phones for $199 USD with a 2-year contract. Now, that isn't as crazy as it seems, as they do this with just about every other phone that they offer. They just haven't been doing it with the first iPhone. Now, to be clear, if you made the decision to buy the phone from an Apple Store, you would be paying the full price.
Other tidbits in the Fortune article state that the new phone will be 2.5mm thinner than the current iPhone (which itself is 11.7mm thick), and that it will also include a GPS chip. Pricing will be $399 for the 8GB version, and $499 for the 16GB model, before subsidies. As with all Apple rumors, we take this one with a grain of salt, but hey, it's Fortune, right?
Read More

| Fortune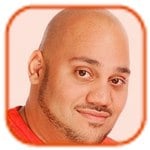 Posted by Andru Edwards Categories: Apple, Cell Phones, GPS, Handhelds, Rumors, Wireless / WiFi,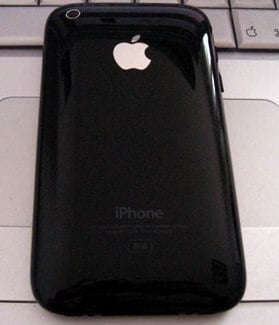 We've been trying not to stir the iPhone rumor pot too much lately, but it seems like details are starting to come out that we believe may just be legitimate. Ryan over at Engadget heard a few things from a trusted source that match up with a couple of things we've heard, plus he got a few things we weren't sure about.
For starters, we had heard that the 3G iPhone would likely be just a tad thicker than the current model, which seems to match up with what we read. Physically, Apple may be doing away with the two-toned back color of the iPhone, opting instead for a smooth black finish. The headphone jack will no longer be recessed into that hole of frustration, and lastly, the thing will have full-on GPS.
Engadget is saying that the next iPhone could ship as early as July. We are thinking it could be as early as June. We know for a fact that there is at least one person here in Seattle who has one, and that the person doesn't work for Apple. Apple typically doesn't seed these things outside of their organization until they are in the last phase of testing. That leads us to believe that these are just about ready to launch. What do you think? This is all a bit too exciting for us, as we die a little inside with each day that passes where we have to use EDGE on our iPhone.
Read More

| Engadget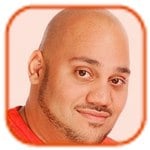 Posted by Andru Edwards Categories: Apple, Cell Phones, Handhelds, Rumors, Videos, Wireless / WiFi,
In the above video, the main throwback into gadget news, Walt Mossberg, mentions that the iPhone will be 3G sometime in the next 60 days. Now we know, we talk about analysts making such claims all the time, but in case you didn't know, Walt Mossberg is pretty much the guy that gets to play with all these things first. Before anyone else in the industry we mean. So when he throws out a claim like this, we are of the opinion that the grain of salt that you need to take it with is a lot smaller than all the other guys. Oh, and this goes along with our story that Apple may have placed the order for 3G iPhones, and the fact that iPhones seem to be sold out at a bunch of Apple Stores. It just makes sense.
The question is, once a 3G version of the iPhone is made available from Apple, are you buying?
EDIT: Mossberg has since said his comment was just based on the speculation that we all are under, however, that said - it's Walt. You know this guy is under NDA. Even if it was prediction-based, rather than a slip of the tongue, the evidence is all around us.
Read More

| Beet.tv via 9to5 Mac
© Gear Live Inc. – User-posted content, unless source is quoted, is licensed under a Creative Commons Public Domain License. Gear Live graphics, logos, designs, page headers, button icons, videos, articles, blogs, forums, scripts and other service names are the trademarks of Gear Live Inc.