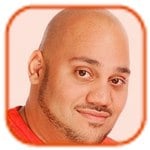 Posted by Andru Edwards Categories: Apple, Cell Phones, Handhelds, Portable Audio / Video, Software,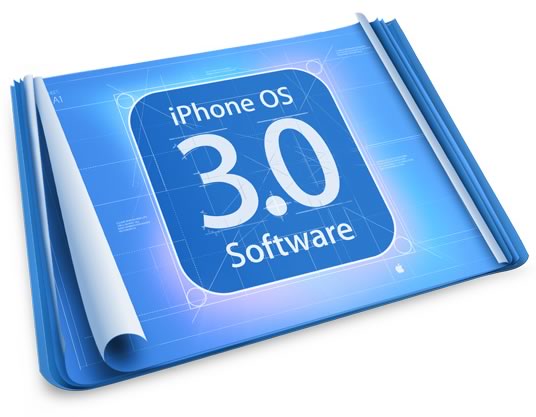 Hey, looks like Apple has just released iPhone OS 3.0 beta 2 to developers as of a few minutes ago, alongside beta 2 of the iPhone SDK 3.0. As you recall, iPhone 3.0 introduces a bunch of new functionality for consumers, and over 1,000 new API for developers. Many who upgraded to firmware 3.0 when it was made available have complained of much sluggishness taking over their iPhone or iPhone 3G, so let's hope that upgrading to beta 2 cleans up some of that, for those people who didn't downgrade back to 2.2.1. Developers, you can grab iPhone OS 3.0 beta 2 right now.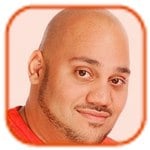 Posted by Andru Edwards Categories: Entertainment, App Store News, Free Apps,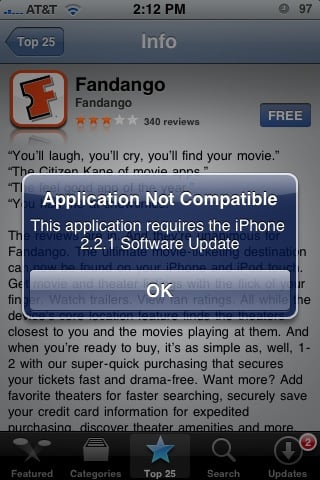 We know, there was a lot of excitement surrounding the iPhone 3.0 beta release yesterday, and tons of people rushed to upgrade. However, now we are seeing some of the negatives that are starting to creep up. Sure, the keyboard can be a bit sluggish in some apps, and MMS isn't working at the moment, whatev on those. What really sucks, though, is the fact that there are some apps that will just flat out refuse to
run
install. Case in point, the new Fandango app. If you try to install it on your 3.0-enabled iPhone, you'll get a message telling you that the application isn't compatible, and that it requires the iPhone 2.2.1 software update. We aren't feeling that, because we wanna get our Fandango on!
Let us know if you find any other apps that choke on iPhone 3.0.
Update: Looks like the problem here is with installing from the App Store directly on the iPhone. We just tried downloading and installing Fandango using iTunes, and it works swimmingly. Keep that in mind.
[Thanks, Tyler!]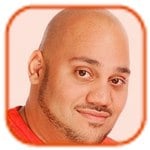 Posted by Andru Edwards Categories: Apple, Cell Phones, Corporate News, Handhelds, Software,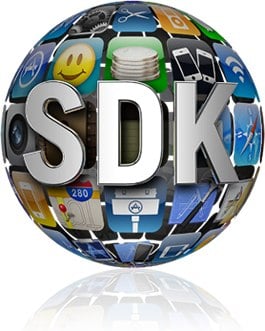 Yesterday, Apple finally unveiled the iPhone 3.0 OS. We are stilling digging deep into the update, and will be bringing you our thoughts in just a bit, but we felt that it might behoove us to let you know that you can now download the iPhone 3.0 keynote presentation directly from iTunes now, in it's entirety
(minus the Q&A session.) Go ahead and get a first-hand look at cut, copy, and paste, MMS, global Spotlight search, and all the demos. If you aren't a developer, then you can look forward to downloading the update in June, which will probably be alongside this years iPhone release.
Read More

| iPhone 3.0 Keynote [iTunes Link]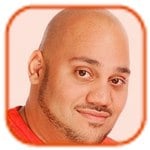 Posted by Andru Edwards Categories: Apple, Cell Phones, Corporate News, Handhelds, Software,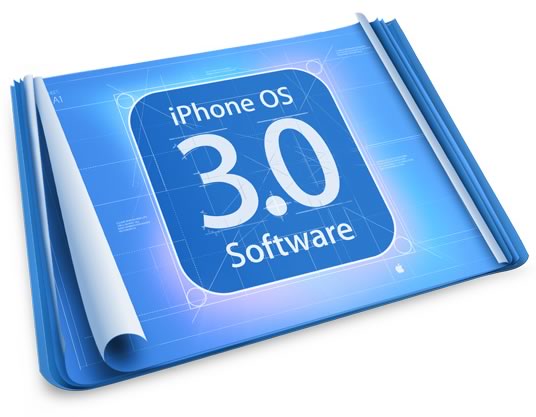 Alright iPhone fans, we know that the Palm Pre has been getting all the attention lately in the "awesome touchscreen phone" department, but relax. Apple has just sent out notice to all of us press-types that they are going to be presenting iPhone OS 3.0 for the first time on March 17th. That's right, in five days you will get an "advance preview" of what Apple has been working on for the next version of the iPhone operating system, as well as a look at the new version of the SDK, which will (or should) give developers better ways to integrate their apps into the OS.
We're excited.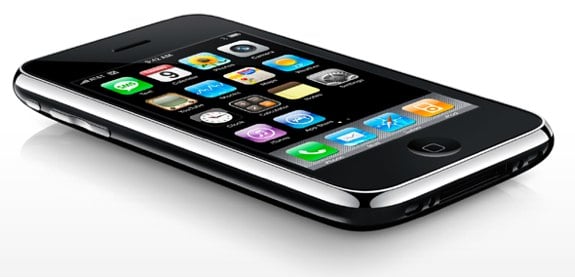 This morning Apple released iPhone and iPod touch firmware version 2.2.1. There doesn't seem to be a lot to note in this one, compared to some of the other point releases for the platform that we've seen in the past. Here's a look at some of the changes:
iPhone 2.2.1 Software Update

This update contains bug fixes and improvements, including the following:
- Improved general stability of Safari
- Fixed issue where some images saved from Mail do not display correctly in the Camera Roll

Products compatible with this software update:
- iPhone
- iPhone 3G
To get the update, just connect your iPhone or iPod touch to your computer and have iTunes check for it.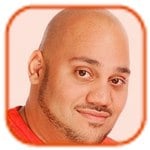 Posted by Andru Edwards Categories: Apple, Cell Phones, Handhelds, Music, Wireless / WiFi,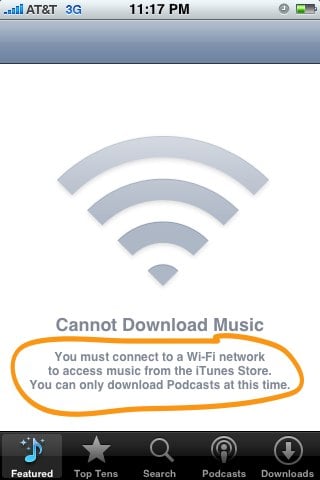 So, we knew that iPhone 2.2 would bring OTA podcast downloads in the iTunes Wi-Fi Music Store, so we had to try and see if it would allow us to download anything else over the air as well. Unfortunately, music is still a no-go. You can't access the Featured or Top Tens sections in iTunes on the iPhone, unless you have a Wi-Fi connection. Meanwhile, the Podcasts section supports both audio and video podcasts, which puts a smile on our faces.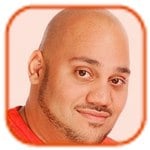 Posted by Andru Edwards Categories: Apple, Cell Phones, Google, GPS, Handhelds, Software,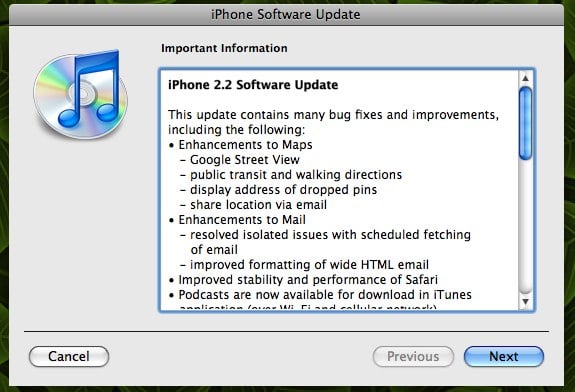 Well, I guess that November 21 rumor was true, because the iPhone 2.2 firmware update is now available. This one is pretty hefty in the feature department too, so color us excited. You've got the a few nice enhancements to Maps, including Google Street View, public transit directions, walking directions, and the ability to share your GPS location with others via email. Speaking of email, the Mail client enjoys some stability improvements in this release as well, along with better handling of wide HTML email. Safari picks up performance improvements, we get the promise of fewer set-up failures and call drops, and better sound quality for Visual Voicemail.
If you're a podcast lover (and seriously, we know that you love our shows,) you'll be ecstatic to hear that, finally, podcasts are available for download in the iTunes application. Seriously, this thing is packed. Connect your iPhone up to your computer and grab the 246MB update now.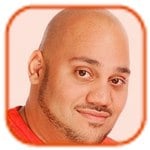 Posted by Andru Edwards Categories: Apple, Cell Phones, Google, Handhelds, Software,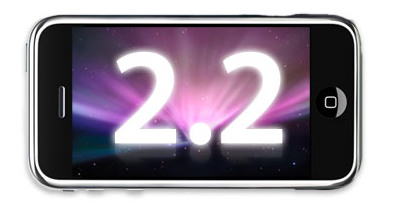 The rumor mill is buzzing today about the soon-to-be-released iPhone 2.2 firmware. iPhone Hellas is saying that we can expect iPhone 2.2 to be available for download on November 21, a mere 10 days away. We have no reason to doubt, since the 2.2 firmware has been in beta for a while now, and everything sounds like it working nicely. With iPhone OS 2.2 you can expect things like walking directions, Google Street View, public transportation information, the ability to share your location with others, over-the-air podcast updates and downloads, and your overall bug fixery.
This is certainly an update we are primed and ready to enjoy, so let's hope this rumor holds true, cool?
Read More

| iPhone Hellas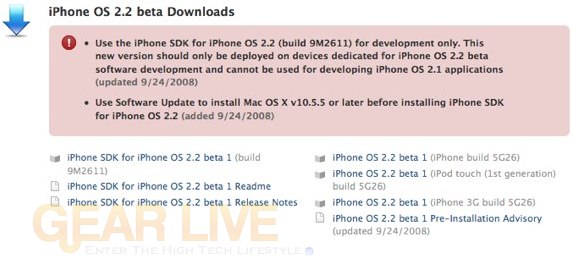 Right on the heels of the iPhone 2.1 release that seems to cure just about all our iPhone-related woes (although, honestly, some are still there,) Apple has just released iPhone 2.2 into beta, and seeded it to their iPhone devs. Officially, we are talking about iPhone OS 2.2 beta 1, and as such, we have no timetable or anything as to when this will actually hit the masses. But still, it's nice to know that it's coming, right? What would you like to see addressed in iPhone 2.2?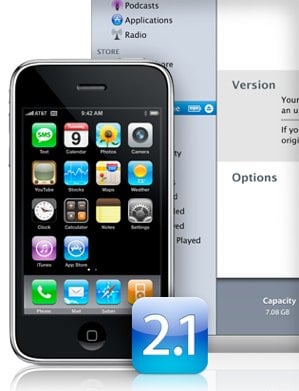 Apple has finally unleashed the iPhone 2.1 firmware to the masses as of an hour or so ago. If you've been running iPhone 2.0 since July, then you've probably been waiting desperately for this firmware release, which is supposed to clear up a ton of bugs and other annoyances about the app-centric iPhone OS. Here's a list of the changes and improvements:
Decrease in call set-up failures and dropped calls
Significantly better battery life for most users
Dramatically reduced time to backup to iTunes
Improved email reliability, notably fetching email from POP and Exchange accounts
Faster installation of 3rd party applications
Fixed bugs causing hangs and crashes for users with lots of third party applications
Improved performance in text messaging
Faster loading and searching of contacts
Improved accuracy of the 3G signal strength display
Repeat alert up to two additional times for incoming text messages
Option to wipe data after ten failed passcode attempts
Genius playlist creation
So, there's a lot of stuff there. Of course, most are concerned primarily with the big fixes. Here's hoping that iPhone 2.1 is the solid OS that the 2.0 release should have been. You can get the update by connecting your iPhone to your computer, firing up iTunes 8 (it's required), and hitting "Check for Update." Good luck!
Read More

| iPhone 2.1 details

© Gear Live Inc. – User-posted content, unless source is quoted, is licensed under a Creative Commons Public Domain License. Gear Live graphics, logos, designs, page headers, button icons, videos, articles, blogs, forums, scripts and other service names are the trademarks of Gear Live Inc.