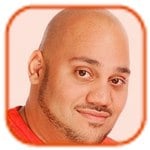 Posted by Andru Edwards Categories: Apple, Cell Phones, Handhelds, Rumors, Software,

We just received a fairly obvious tip that makes perfect sense to us--Apple is set to release iOS 6 to the general public on September 19th. That would put its release two days before the rumored launch date of the iPhone 5, which is in line with all iOS software release ever since iPhone OS 2.0 launched a couple of days prior to the release of the iPhone 3G back in July of 2008. We expect that Apple will release a Golden Master version of iOS 6 tomorrow after the iPhone 5 event.
iOS 6 brings new features like Passbook, shared Photo Streams, expanded Siri functionality, Apple Maps, and more, and will be compatible with the iPhone 5, iPhone 4S, iPhone 4, iPhone 3GS, ipod touch (fourth generation,) and all iPads.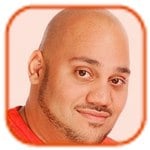 Posted by Andru Edwards Categories: Apple, Google, Software,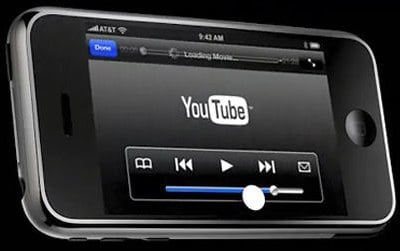 Apple released iOS 6 beta 4 this morning to developers, and one change that was immediately apparent is that the YouTube app has been removed. YouTube was revealed as the final, 12th built-in app for the original iPhone shortly before its launch, and has been a part of iOS (nee iPhone OS) since the very beginning. Of course, Apple is looking to get away from relying on Google products in its operating system as evidenced by the removing of Google Maps from the mapping app.
We've received word that Google is currently working on a standalone, official YouTube app that users will be able to download from the App Store for free. All in all, we don't find this to be much of a big deal. There are plenty of Google apps that can be found in the App Store, and putting YouTube there as well makes perfect sense.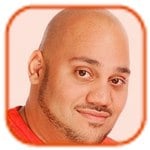 Posted by Andru Edwards Categories: Apple, Cell Phones, Editorial, Features, Home Entertainment, Software,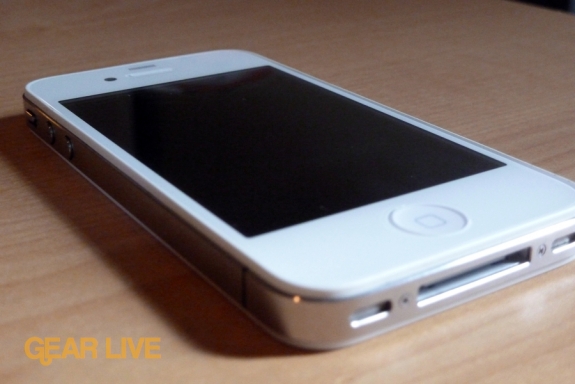 When the iPhone was launched in 2007, I met with Phil Schiller, SVP of World Wide marketing for Apple, and Greg Joswiak, the Apple VP in charge of marketing the iPods and iPhones. During the meeting they showed me the iPhone's many features and shared their goals for the device, which has now become a major business for Apple.
During that meeting, they made a comment that I believe is really the heart of Apple's secret sauce and the cornerstone of how it continues to outsmart its competitors. They laid the iPhone on the table, with it turned off, and asked me what I saw. I told them I saw a 3.5 inch blank screen. They said that from Apples point of view, the "magic" of the iPhone is strictly in the software. And, they de-emphasized the hardware.
Yes, the iPhone was a slick smartphone with a great screen and, at the time, it broke new ground in smartphone design, and Apple was very proud of that. However, with the iPhone turned off, it had very little value. But once it was turned on, the iPhone's OS and apps turned it into a completely different device. While it was a phone, the software made it much more—it became a vehicle for applications. It also had another component that really made it sing and dance; it was also an iPod and was tied directly to iTunes. Now it morphed into a much broader multi-purpose device. It was a phone, a vehicle for apps, and an iPod, which made it a great personal mobile entertainment system.
Click to continue reading The Blank Screen: How Apple Outsmarts Competitors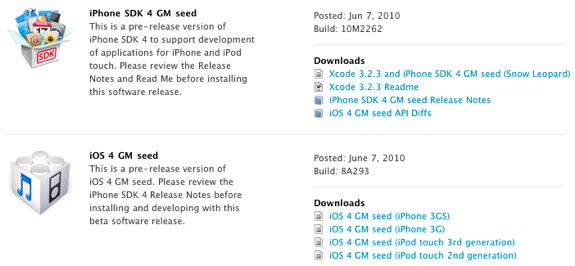 For all you iPhone and iPad devs out there, the iPhone Developer Portal has just been updated with the iOS GM seed, alongside the GM seed of the iOS 4 SDK. Remember, iPhone OS has been renamed iOS, for anyone who is confused. The software build is 8A293, while the SDK build is 10M2262. Apple announced earlier today at WWDC that iOS 4 will officially launch on June 21, available as a free upgrade for iPhone 3G, iPhone 3GS, and iPod touch users—and that's the first time that a major update to iOS has been made available for free to the iPod touch! The iPhone 4 launches three days later.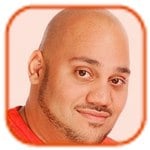 Posted by Andru Edwards Categories: Apple, Corporate News, Software,
Apple has decided to retire the iPhone OS name with version 4.0, as they've just announced at the WWDC 2010 keynote. The new name will be iOS 4. It makes perfect sense, since the iPad runs iOS as well (as does the iPod touch,) and isn't a phone.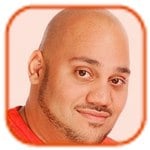 Posted by Andru Edwards Categories: Apple, Handhelds, PC / Laptop,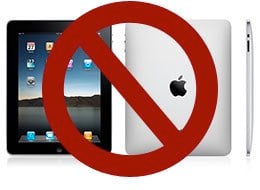 If you plan on taking your iPad with you to Yankee Stadium, you may wanna think again (or wear a loose-fitting jacket with a large pocket.) Yankee Stadium has a policy where they don't allow laptop computers inside their gates, and recently they've decided that the iPad falls under that same category. Over on the IGN Message Boards, user Spacekatgal tells her tale of being turned away at the gate due to having an iPad with her. She walked away, stuffed it in a jacket pocket, and came back and got through.
Of course, we find it odd that the iPad is being given laptop treatment here, when it is an iPhone OS device. In our opinion, if you can bring in an iPhone or iPod touch into Yankee Stadium (which you can,) then the iPad shouldn't really be given a hard time. Your thoughts?
Read More

| IGN Boards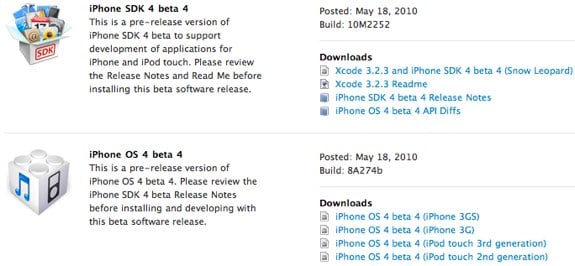 For all you iPhone and iPad devs out there, you can now head on over to the iPhone Developer Portal to grab iPhone OS 4 beta 4, which Apple just released, alongside beta 4 of the SDK. The software build is 8A274b, while the SDK build is 10M2252. Apple is right on time, continuing to deliver iPhone OS 4.0 betas about two weeks apart from each other, every other Tuesday. It should drop down to weekly releases sometime soon here, what with the iPhone Pro rumored to make its debut sometime next month.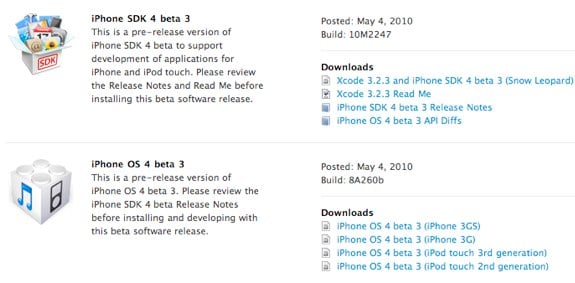 iPhone and iPad devs, head on over to the iPhone Developer Portal, because Apple has just released iPhone OS 4 beta 3, alongside beta 3 of the SDK. The software build is 8A260b, while the SDK build is 10M2247. Again, Apple is right on time, continuing to deliver iPhone OS 4.0 betas about two weeks apart from each other. We will know that things are getting a bit more serious when they drop it down to weekly intervals.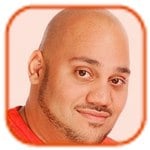 Posted by Andru Edwards Categories: Apple, Handhelds, Mods / Hacks, Software,
Ever since the iPad was announced, one of the many things users had been waiting for was a way to jailbreak the thing. Well, your iPad jailbreak method has arrived in the form of the free Spirit download. It's an untethered hack, and it works with any activated iPhone OS device, including iPhone, iPod touch, and iPad, as long as they are running iPhone OS 3.1.2, 3.1.3, or 3.2. iPad users, listen up—the people behind Spirit say that things are still a little shaky on that end, and any errors or crashes may result in you having to do a factory restore. Now go and download the software, and proceed at your own risk!
Read More

| Spirit Jailbreak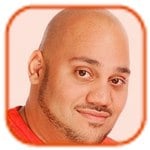 Posted by Andru Edwards Categories: Apple, Cell Phones, Handhelds, Mods / Hacks, Software,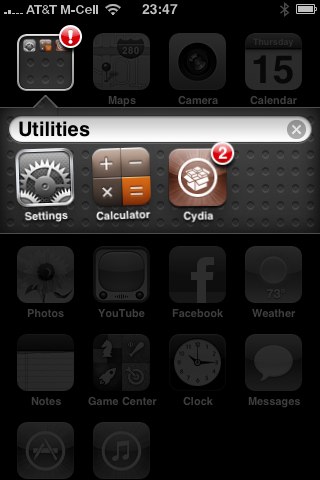 Looks like the jailbreak app developer community can get to work on porting their apps to iPhone OS 4.0, as the current beta has already been jailbroken. However, if you aren't a developer, don't go trying to mess around with the redsn0w 0.9.5 beta, as this is purely a dev release. It currently only works on Mac OS X and with an iPhone 3G running iPhone 4.0 beta 1, but that's good enough to get the devs started on getting everything up to snuff for the official release this summer.
Read More

| iphwn

© Gear Live Inc. – User-posted content, unless source is quoted, is licensed under a Creative Commons Public Domain License. Gear Live graphics, logos, designs, page headers, button icons, videos, articles, blogs, forums, scripts and other service names are the trademarks of Gear Live Inc.