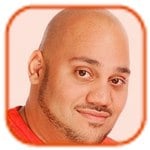 Posted by Andru Edwards Categories: Apple, Cell Phones, Displays, Handhelds, Rumors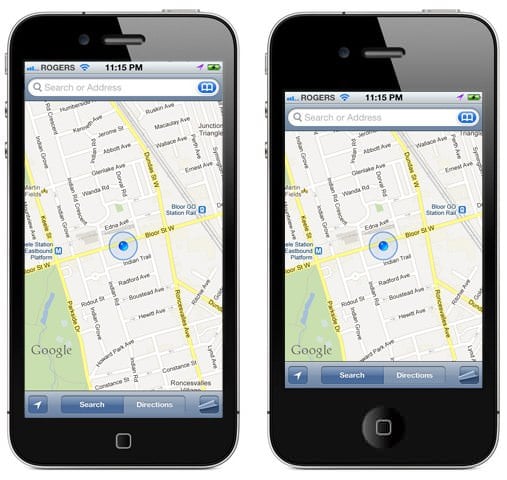 Reports are coming in today that shed more light on what major changes we may be seeing when Apple introduces the new iPhone later this year. According to 9to5Mac, Apple is currently testing two specific iPhone devices that both feature a 3.95-inch display with a resolution of 1136 x 640. This would be the first time that the iPhone ventured away from the 3.5-inch display, as each model since the beginning has used the same screen size.
Click to continue reading The next iPhone will likely feature a 3.95-inch, 1136 x 640 display
Read More

| 9to5Mac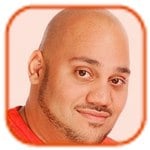 Posted by Andru Edwards Categories: Apple, Handhelds, Rumors, Software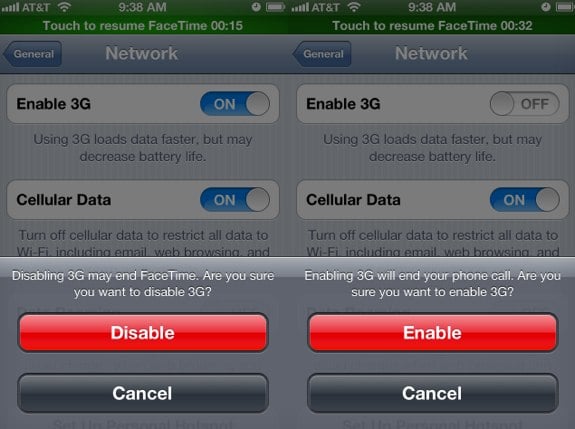 Since the introduction of FaceTime, users have been clamoring for a time when the technology would work over 3G. Since the debut of FaceTime as the major feature of the iPhone 4, it's been relegated to Wi-Fi-only staus, which meant that many on-the-go users never used it. However, a recent error message found by iDevice displays the message "Disabling 3G may end FaceTime."
With the next iPhone rumored to be LTE-enabled, it isn't hard to believe that FaceTime over 3G and/or LTE will be a feature of iOS 6. When FaceTime was first introduced, Steve Jobs noted that Apple needed "to work a little bit with the cellular providers to get [FaceTime] ready for the future."
Read More

| iDevice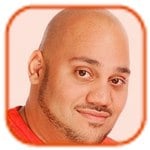 Posted by Andru Edwards Categories: Apple, Cell Phones, Handhelds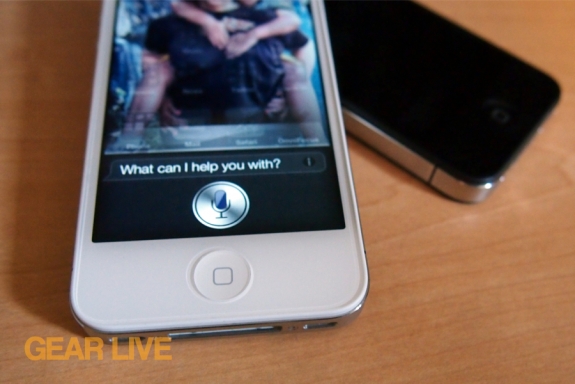 A few days ago, The Wall Street Journal reported that the next iPhone will have at least a 4-inch display, and the next day Reuters independently reported the same. Yesterday, Bloomberg jumped in with the same report, so it looks like it's a lock. In addition, Bloomberg is also reporting that Steve Jobs "worked closely on the redesigned phone before his death in October."
Interestingly enough, it was Steve Jobs himself who said that no one wants to buy a big phone. Of course, as we've seen with plenty of 4G LTE Android devices, larger smartphones are everywhere. Of course, Apple has some room on the current iPhone form factor to enlarge the display without changing the size of the phone itself too much. Maybe Steve was right--rather than making a big phone, Apple can just make a big display while keeping the device itself relatively the same size.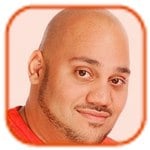 Posted by Andru Edwards Categories: Apple, Cell Phones, Displays, Handhelds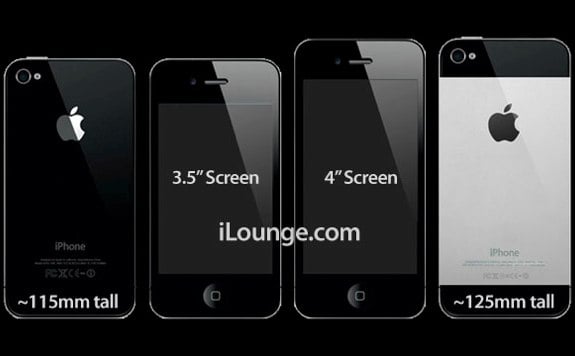 This morning The Wall Street Journal is reporting that the next Apple iPhone will prominently feature a display that's "at least 4-inches diagonally." additionally, the device is set to go into production next month. The result? Approximately a 30% increase in viewing area on the iPhone.
WSJ goes on to report that Apple will tap Sharp, Japan Display Inc., and LG Display as the suppliers for the displays. We've been hearing that the new iPhone would have a 4-inch display for a while now, but when The Journal reports it with confidence, you've gotta take notice.
This is a welcome bit of news for many iPhone fans, as many have grown weary of the 3.5-inch display that each iPhone, including the current iPhone 4S model, has used. The cries of many will likely be addressed by Apple with the introduction of its next flagship smartphone.
Read More

| WSJ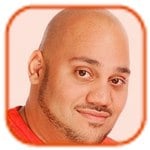 Posted by Andru Edwards Categories: Apple, Cell Phones, Handhelds, Rumors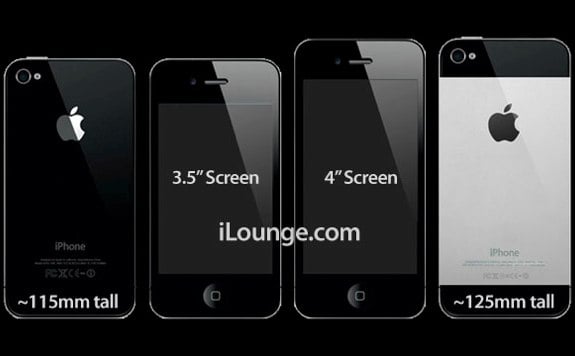 Now that we're more than halfway through the iPhone 4S year, you can expect the rumors about the next iPhone (iPhone 5? iPhone 6? The New iPhone?) to start coming at us fast and hard in the time leading up to the release of Apple's next flagship smartphone. This morning iLounge reports that a source has clued it in on what the next iPhone will look like, and it doesn't seem like that much of a stretch.
Click to continue reading The New iPhone: 4-inch display, aluminum back, smaller dock connector?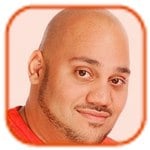 Posted by Andru Edwards Categories: Apple, Handhelds, Rumors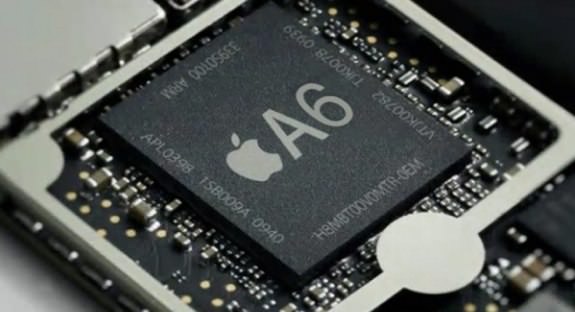 It's expected that Apple's next mobile iOS processor, which will likely be called the A6, will debut alongside the new iPad 3 that should be introduced sometime in the next month or two. Today we're learning that the latest iOS 5.1 beta includes processing core management controls that support both dual-core and quad-core chips. One would of course conclude that the expectation here is that the A6 processor will be a quad-core chip. There's nothing more than rumor for now, but it definitely wouldn't surprise us, based on Apple's update cycle. There are already quad-core Android tablets floating around, and we find it a little hard to believe (though not impossible) that Apple would stick witha dual-core chip rather than iterating to a quad-core design for the next iPad and the iPhone 5.
What do you think? Sound off in the comments!
Read More

| 9to5Mac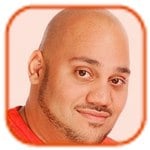 Posted by Andru Edwards Categories: Apple, Cell Phones, Editorial, Features, Google, Handhelds, Mods / Hacks, Software, Videos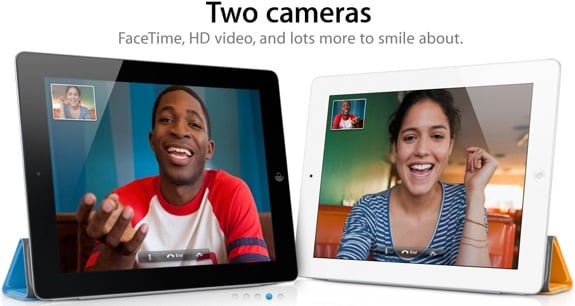 We've come to the end of another year, and as we wave goodbye to 2011, we figured it was only fitting that we share the most popular stories published on Gear Live this year, as determined by our readers (we've also got the top ten most read stories regardless of publish date, as well as the ten most popular Gear Live videos of 2011!) These are the ten stories that were read the most, and when you consider that fact, it's pretty surprising to see what made the list. Let's kick it off with our most read story of the year:
Giveaway: Apple iPad 2 32 GB!:
The iPad 2 certainly got a lot of attention this year, and our iPad 2 giveaway served as our most popular post out of them all for 2011.
Click to continue reading Top 10 Gear Live stories of 2011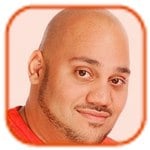 Posted by Andru Edwards Categories: Apple, Cell Phones, Displays, Handhelds, Rumors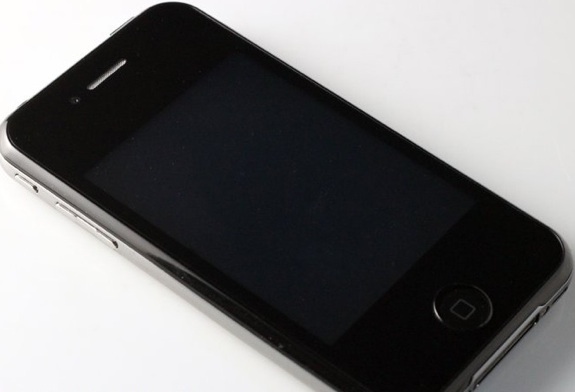 Apple is still working out the kinks with its new iPhone 4S, but that's not stopping the rumor mill from generating speculation about the next smartphone due out at a time and place unknown from the Cupertino tech giant, probably known as the iPhone 5.
The next iOS handset will likely have a 4-inch display, according to Macotaraka.
Hitachi and Sony have "started to ship 4-inch LCD [displays] for [a] new iOS device," the blog reported Sunday, citing an anonymous source. And that's not all—the two companies are also shipping LCD screens for the iPad 3, according to Macotakara. Rumor has it that the next-generation tablet will be the first iPad to use Apple's high pixel-density Retina Display technology.
Click to continue reading Sony and Hitachi begin to ship 4-Inch iPhone 5 displays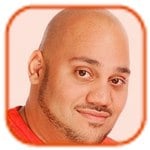 Posted by Andru Edwards Categories: Apple, Cell Phones, Corporate News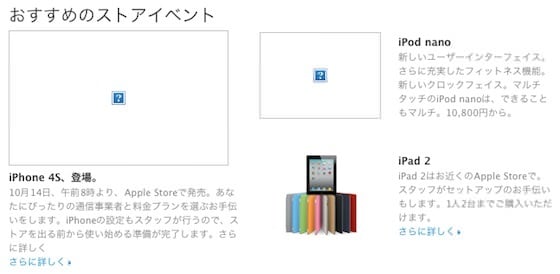 It looks like Apple Japan has let the cat out of the bag prior to the official announcements set for this morning. Expect Apple to announce the iPhone 4S, an upgraded iPhone 4 with better camera, improved GPS, faster A5 processor, and the new Assistant feature. In addition, it looks like the iPod nano will get updated as well. The iPhone 4S will launch on October 14th!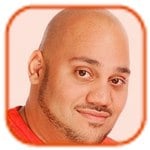 Posted by Andru Edwards Categories: Apple, Cell Phones, Editorial, Software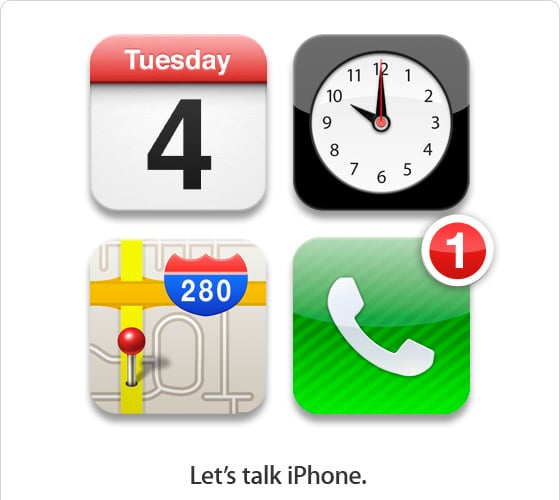 The iPhone 5 will be revealed in under an hour. In all likelihood, it won't be called that—that's just the general name people are calling the device, since it will technically be the fifth iPhone model from Apple. As with any iPhone launch, there have been the obligatory predictions, analysis, and mountains of rumors, but this launch is different from previous ones in a big and obvious way: Apple is unveiling the next iPhone in the fall instead of summer. Why?
It used to be there was a kind of unwritten agreement between Apple and its customers. Apple didn't say word one about any of its products until they were on the verge of general release. On the other side, customers and observers—the whole world, really—could rely on an extremely regular product release schedule: iPods in the fall, iPads in the winter/spring, and iPhones in the summer. It was so predictable you could plan vacations around it.
Click to continue reading Why Apple is announcing the iPhone 5 in October instead of June
© Gear Live Inc. – User-posted content, unless source is quoted, is licensed under a Creative Commons Public Domain License. Gear Live graphics, logos, designs, page headers, button icons, videos, articles, blogs, forums, scripts and other service names are the trademarks of Gear Live Inc.