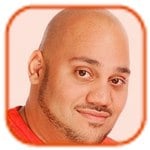 Posted by Andru Edwards Categories: Apple, Cell Phones, Handhelds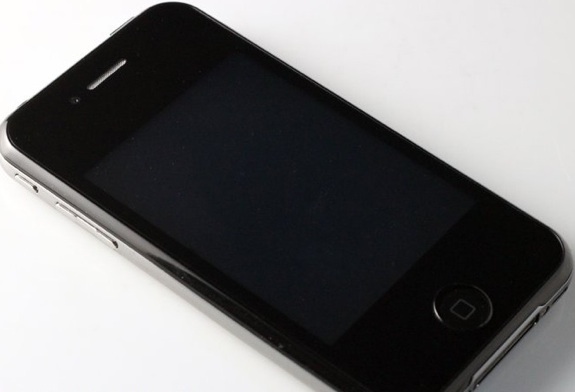 With so many iPhone 5 rumors floating around, it's refreshing to hear one from an honest-to-goodness Apple partner speaking on the record. So mark it down in your rumor book that Verizon thought the next-generation Apple smartphone would be released in June but is now expecting it to arrive this fall.
"Obviously we're disappointed that the iPhone 5 didn't come out in June … we continue to prepare for it and when that comes we'll be ready," Verizon CFO Fran Shammo said this week on a webcast spotted by Channel Partners Online Thursday.
Speaking at the Oppenheimer Technology & Communications Conference, Shammo said it's likely that the much-anticipated iPhone will finally make its debut in the fall, which is in line with persistent rumors of a September or October release date—though; the Verizon exec "isn't ready to stake his life on it," according ot Channel Partners Online.
Click to continue reading Verizon CFO is "disappointed" that iPhone 5 is not available yet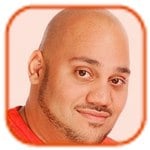 Posted by Andru Edwards Categories: Apple, Handhelds, Rumors, Videos
Remember those images of the black iPhone 5 clone that we featured a couple of weeks ago? Well, now we've got some video footage taking a look at a white iPhone 5 clone. It's the same form factor as the black phone, and we're pretty sure that this is what the iPhone 5 is going to end up looking like when Apple finally takes the stage to introduce their next smartphone. However, we are still holding out hope for a larger display, and the software on these clones is pretty bad. What do you think?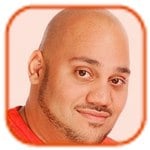 Posted by Andru Edwards Categories: Apple, Handhelds, Software, Videos
Have a look at the Notification Center overhaul that Jan-Michael Cart put together. iOS 5 and its Notification Center won't even be publicly available until the fall, and already this guy has made it look old and busted with his much-improved user interface. Kudos.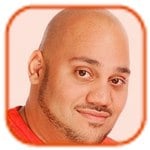 Posted by Andru Edwards Categories: Apple, Home Entertainment, Movies, Rumors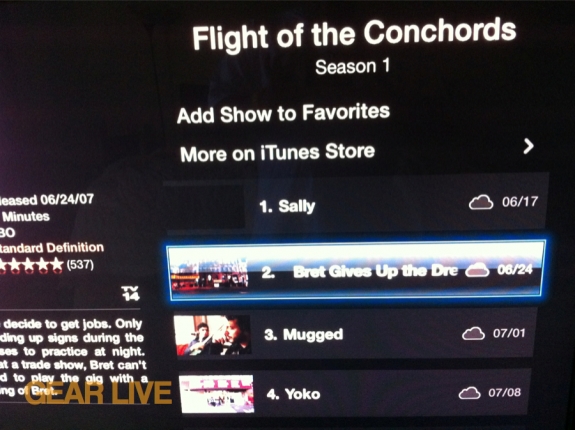 Are iCloud rumors replacing the iPhone 5 rumors? Today's report is courtesy of AppAdvice, which says that Apple is prepping a re-downloading and streaming service known as iTunes Replay.
Apple recently started allowing users to re-download TV shows purchased through iTunes, a feature already available for books, apps, and music. Movies are the one hold-out, but AppAdvice says iTunes Reply will add movies to the re-download list for a "full-fledged" service and potentially allow users to stream everything via Apple TV and iOS. No word on the desktop.
The service would apply to media purchased back to January 1, 2009. As Apple signs the appropriate licensing agreements, the company will put arrows next to purchased shows and movies to indicate that they are eligible for replay, AppAdvice said.
The blog said users should "expect this to go public in the coming weeks" and framed it as "an extension of what Apple is already doing with iCloud."
Click to continue reading Apple readying iTunes Replay streaming service via iCloud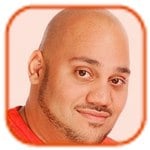 Posted by Andru Edwards Categories: Apple, Cell Phones, Handhelds, Rumors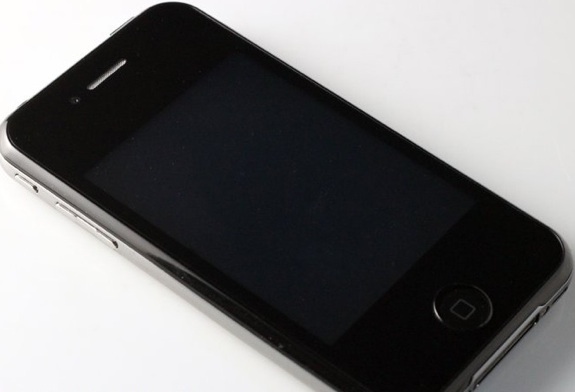 To be clear, this is not an iPhone 5. However, the word is that this is clone made in the same factory where the iPhone 5 is being produced. If you've been following Apple for any length of time, you'll know that before their new products launch, many Chinese manufacturers will already have cases for the products in production. This is typically because someone in the factory gets access to the blueprints, or a physical device, and goes and sells it for a nice profit. This is why a bunch of Foxconn workers were fired recently.
Anyhow, we've been hearing that the new iPhone 5 will be thinner than the iPhone 4, will sport curved glass on the back, and will have a slight teardrop shape. The phone in these images matches those specifications. However, it's hard to tell the size of the display here, but the iPhone 5 has long been rumored to have a larger display than the previous four devices that came before it. We're expecting the iPhone 5 to launch in late September or early October, which means that construction is definitely underway to prepare for the millions that need to be available for launch in the next 6-10 weeks. It wouldn't surprise us at all if what we see in these images turns out to be what we end up seeing in stores.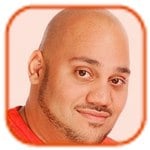 Posted by Andru Edwards Categories: Apple, Cell Phones, Handhelds, Rumors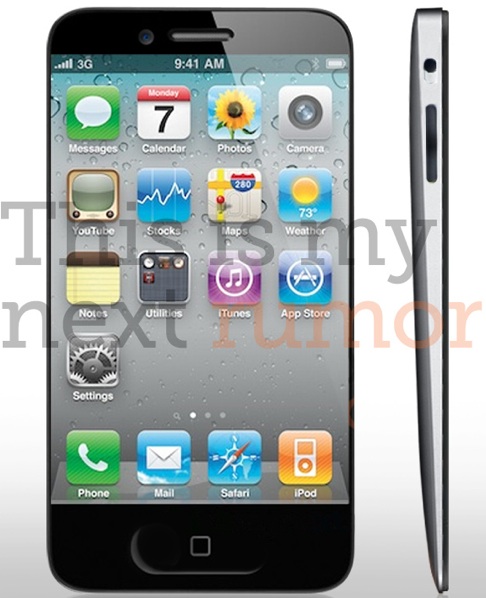 This week's "iPhone 5" rumors focus on the carriers. According to Piper Jaffray analyst Chris Larsen, via CNET, the "most noteworthy" change to Apple's next-generation iPhone is that it'll be offered by Sprint and T-Mobile, on top of existing carriers AT&T and Verizon.
In May, another analyst said an iPhone "4S" was launching on Sprint and T-Mobile in time for the Christmas holidays.
Meanwhile, ChipHazard reports that the next-generation iPhone is being field tested on AT&T's networks, according to a "well-placed sources in AT&T Mobility." The tests include signal reception and connectivity, and once they pass the tests the prototype will be given to manufacturers.
As for phone specs, there's an endless amount of speculation. Some of the more recent rumors include a completely revamped iPhone 5 with wireless juicing, a "baby iPhone" for developing markets.
Click to continue reading iPhone 5 set for Sprint and T-Mobile, AT&T in testing say reports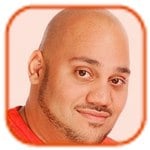 Posted by Andru Edwards Categories: Apple, Cell Phones, Corporate News, Handhelds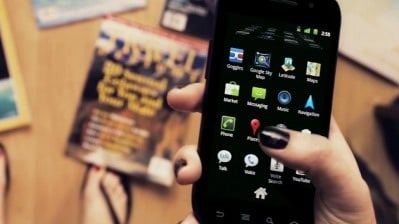 If Apple gets its way with a California court, Samsung Galaxy devices could be removed from shelves within two months.
As patent blogger Florian Mueller noted on Saturday, Apple is pushing for a an injunction over Samsung devices to take place on September 8, claiming they rip off the look and feel of Apple iPhones and iPads. Meanwhile, Samsung has proposed a hearing date of October 14. Apple's original request for an August 5 hearing was denied by the judge as too soon.
Apple's aggression is an obvious way to make things as difficult as possible for Samsung, since the injunction would force Samsung to cease sales of four products: the Infuse 4G, Galaxy S 4G, Droid Charge, and Galaxy Tab 10.1.
Mueller thinks presiding Judge Lucy Koh will choose a hearing date sometime between the two proposals, skewed towards Apple.
Click to continue reading Apple looking to get Samsung banned from selling Galaxy devices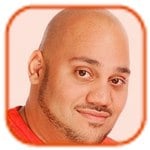 Posted by Andru Edwards Categories: Apple, Handhelds, Rumors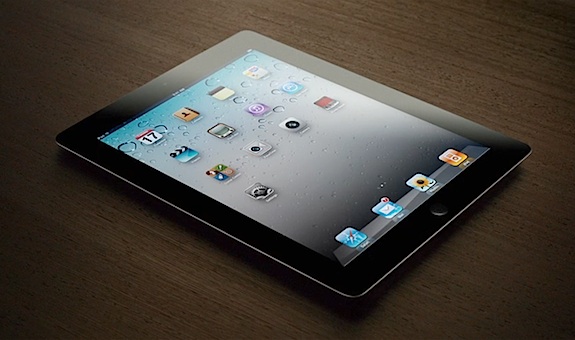 We've been hearing whispers for months that Apple would be releasing a third iPad this fall, and just had a hard time believing it, especially when they proclaimed 2011 as the Year of the iPad 2. However, word is coming in from multiple sources now saying that Apple will definitely be releasing a new iPad this fall, most likely at the same September event that they'll use to introduce the iPhone 5 to the world. According to the guys at This is my next..., the new device will be called the iPad HD, and will be sold alongside the existing iPad 2. It will simply be a pro model with a high resolution display, sporting a 2048 x 1536 resolution, and may boast pro apps like Final Cut or Aperture. Definitely an interesting rumor, but of course, take it with a grain of salt until Apple makes it official.
Read More

| This is my next...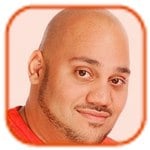 Posted by Andru Edwards Categories: Apple, Cell Phones, Design, Handhelds, Rumors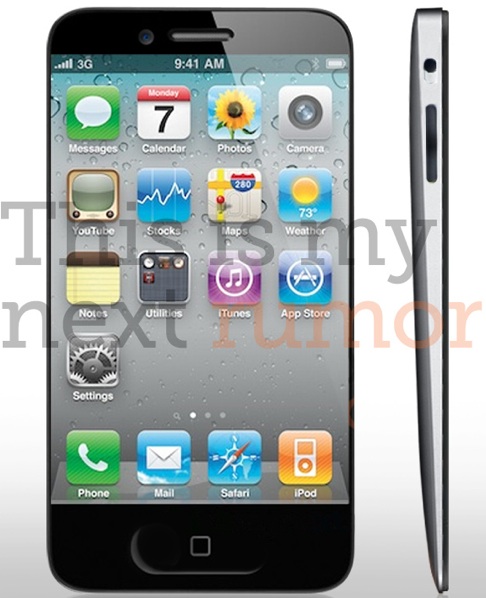 We know, the wait for the iPhone 5 is killing some of you, but at least we are getting regular info about the upcoming device from legitimate sources. The latest is The Wall Street Journal, which reports that Apple will indeed be introducing a new design with the next model of the iPhone. There's been some debate as to whether the iPhone 5 will keep the iPhone 4 design, but as the WSJ reports, the phone will be thinner and lighter, which definitely means there will be some changes to not only the internal design, but the external design as well. So, what's with all the supposed iPhone 5 prototypes that look just like the iPhone 4 then? Well, as you might recall, last year the iPhone 4 leaked months before it was introduced, and it was disguised in a case that made it look like an iPhone 3GS. In order to avoid that, Apple could simply be placing the smaller internal iPhone 5 parts in the larger iPhone 4 casing. Stranger things have happened, and this would be one way to keep the new design as hidden as possible during testing.
The WSJ also reports that the new phone will be introduced this fall, which is what we've been hearing for a while now. Expect Apple to show it off alongside a high definition iPad HD at their annual September event.
Read More

| WSJ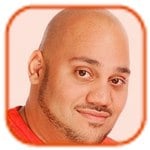 Posted by Andru Edwards Categories: Cameras, Cell Phones
Last week Flickr announced that the iPhone 4 leapfrogged the Nikon D90 to become the most popular camera used by members of the photo hosting site. So we asked readers: is your cell phone your primary camera?
566 people weighed in to answer the question, and the results were pretty close. A quarter (142 people) said their phone's camera is their primary camera because they don't see the need to carry around an additional device. 24 percent of respondents (136 people) said their phone isn't their primary camera because they like using a regular camera. About a fifth (117 people) said they use both a standalone camera and a camera phone. The good quality of their phone's camera is the reason 18 percent of readers (100 people) reported that their phone is their primary camera while a lousy camera is the reason 13 percent (71 people) said they don't use their phone as their primary camera.
Click to continue reading 43% of people use their phone as their main camera
© Gear Live Inc. – User-posted content, unless source is quoted, is licensed under a Creative Commons Public Domain License. Gear Live graphics, logos, designs, page headers, button icons, videos, articles, blogs, forums, scripts and other service names are the trademarks of Gear Live Inc.