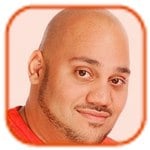 Posted by Andru Edwards Categories: Accessories, Apple, Cell Phones, Rumors,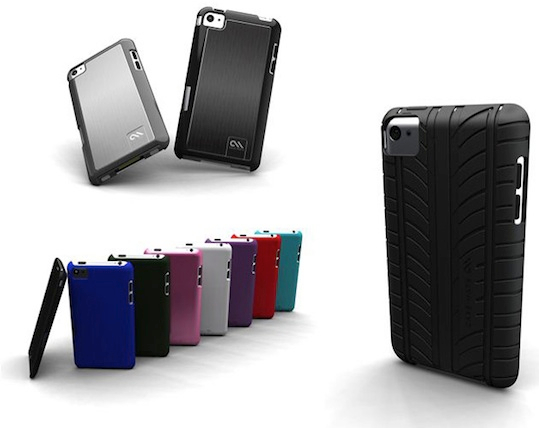 This morning, Case-Mate put up a product page for a new iPhone 5 case with images of how the device would look inside of the new accessory. The page was quickly pulled, but not before eagle-eyed tipsters grabbed some screenshots. As you can see in the image above, they show an iPhone that takes design cues from the iPad 2, sporting a thinner, tapered design. Of course, we'd find it hard to believe that Apple showed their secretive hardware to Case-Mate, so they're likely going off of leaked design specs with these renderings. Still, it's an interesting look at what might be coming from Apple in the next few weeks.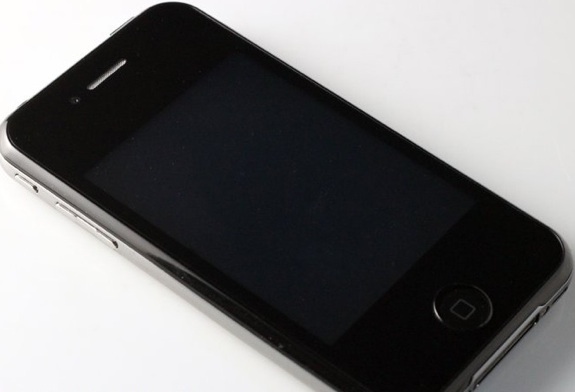 This morning Bloomberg is reporting that Sprint is all set to sell the iPhone 5 when it debuts in the next few weeks, and that they'll differentiate their offering with an unlimited data plan. Both AT&T and Verizon offerred unlimited data plans on the iPhone, but have since moved to tiered plans. New customers on both networks get a 2 GB limit on data each month, and pay overage fees for using more than that. This would give Sprint, the #3 wireless carrier in the US, an interesting advantage over its larger competitors. Offering the iPhone 5 with their popular unlimited voice and data plan, which costs less than the tiered plans offered elsewhere, could see the company gain quite a few customers who'd rather not worry about their data usage costing them extra money.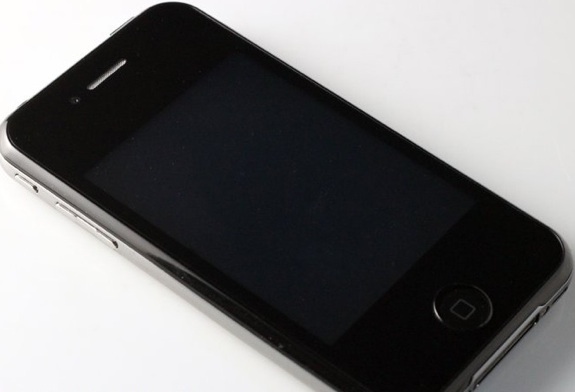 To be clear, this is not an iPhone 5. However, the word is that this is clone made in the same factory where the iPhone 5 is being produced. If you've been following Apple for any length of time, you'll know that before their new products launch, many Chinese manufacturers will already have cases for the products in production. This is typically because someone in the factory gets access to the blueprints, or a physical device, and goes and sells it for a nice profit. This is why a bunch of Foxconn workers were fired recently.
Anyhow, we've been hearing that the new iPhone 5 will be thinner than the iPhone 4, will sport curved glass on the back, and will have a slight teardrop shape. The phone in these images matches those specifications. However, it's hard to tell the size of the display here, but the iPhone 5 has long been rumored to have a larger display than the previous four devices that came before it. We're expecting the iPhone 5 to launch in late September or early October, which means that construction is definitely underway to prepare for the millions that need to be available for launch in the next 6-10 weeks. It wouldn't surprise us at all if what we see in these images turns out to be what we end up seeing in stores.
Gallery: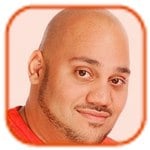 Posted by Andru Edwards Categories: Apple, Cell Phones, Corporate News, Rumors,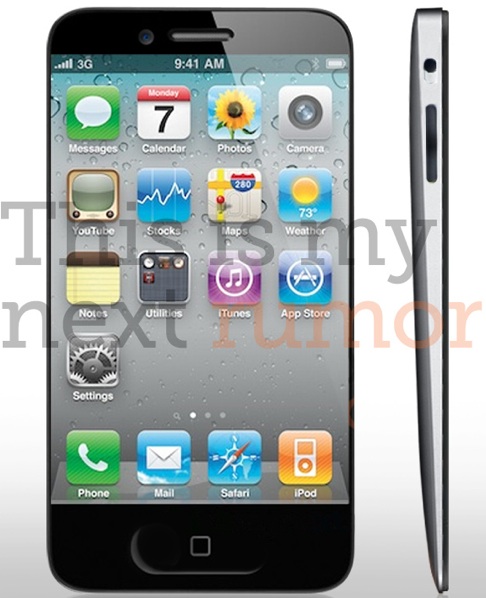 In an interview with Reuters, Verizon Chief Financial Officer Fran Shammo said his company's version of the next Apple iPhone, the so-called "iPhone 5," will be a global phone, working in the same countries as the AT&T model.
That would mean the Verizon iPhone 5 would be able to make calls on both CDMA and GSM networks. The device would still be native to Verizon's network, using GSM only when roaming. The AT&T version might also have both radios, though it would only need GSM to be considered a global phone.
The current Verizon iPhone 4 is CDMA-only, so it doesn't work in countries where there are only GSM networks, which includes most of Europe, Africa, and parts of Asia. The AT&T version works on most GSM networks, which are much more common.
Shammo also said Verizon would be able to launch the iPhone 5 at the same time as AT&T, all but confirming a simultaneous launch on both carriers.
Click to continue reading iPhone 5 details revealed by Verizon CFO Fran Shammo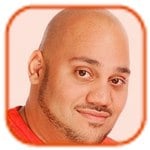 Posted by Andru Edwards Categories: Apple, Cell Phones, Rumors,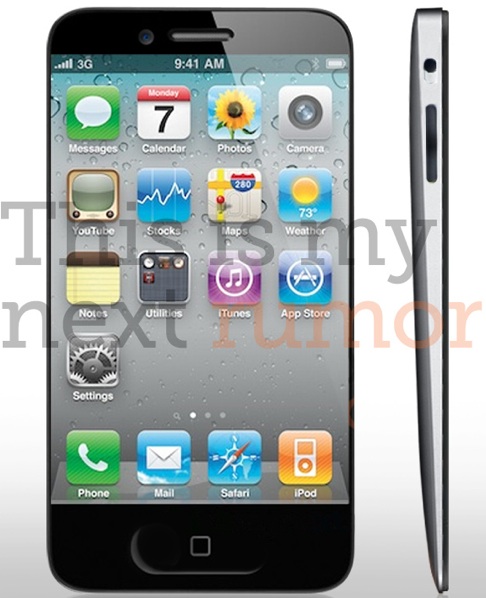 You've seen rumors about when the fifth-generation iPhone is coming out, now check out a visualization (pictured) of what it will look like, based on the imagination and alleged sources of former Engadget editor-in-chief Joshua Topolsky.
In his interim blog This Is My Next, Topolsky says the next iPhone will look "radically" different from the iPhone 4. For one, it'll be even thinner than the iPhone 4, which isn't unfathomable thanks to a recent patent Apple obtained, and boast a "teardrop" shaped profile similar to the Macbook Air.
The home button area will expand to act as a gesture area to support gesturing features in a future iOS update, Topolsky writes. The display could go up to 3.7 inches (thus making the bezel almost disappear) without decreasing much in resolution, so Apple can still claim it uses Retina Display technology.
Topolsky also says he saw in a drawing that the iPhone will come with cable-free, touch charging, though his sources wouldn't confirm that.
Click to continue reading Will the iPhone 5 look like this?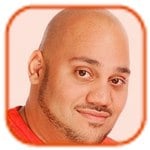 Posted by Andru Edwards Categories: Apple, Rumors, Software,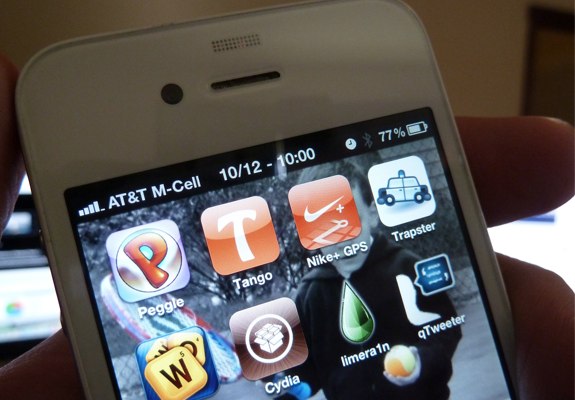 Sources have tipped off Techcrunch's MG Siegler that the latest incarnation of Apple's mobile operating system, iOS 5, might not hit consumer devices until fall. What's the big deal, you ask? The move is unorthodox for Apple: The typical pattern for the company is to announce a new upgrade to its mobile operating system in spring as a precursor to a summer hardware launch of a new iPhone.
There's been no Apple talk of a new operating system thus far—especially during what would have been the ideal timeframe for the chat, Apple's iPad 2 announcement in early March. This tracks with what Siegler's sources are saying, in that Apple is likely to hold off on iOS 5 until fall. The presumption is that Apple would get to chatting about its new mobile OS during its Worldwide Developer Conference (WWDC), with the official launch of the new OS version hitting during Apple's annual fall music event.
So where does that leave the iPhone 5? Unclear. While Apple typically releases a new version of iOS concurrently with a new iPhone, the delay of iOS doesn't necessarily mean that new Apple hardware is being pushed back until fall this time around. This is all speculation at this point, although FBR Capital Markets analyst Craig Berger has gone on record to indicate that Apple might not have all of its gears in motion to support its annual summer iPhone launch.
Click to continue reading Apple not releasing iOS 5 until fall, according to rumor mill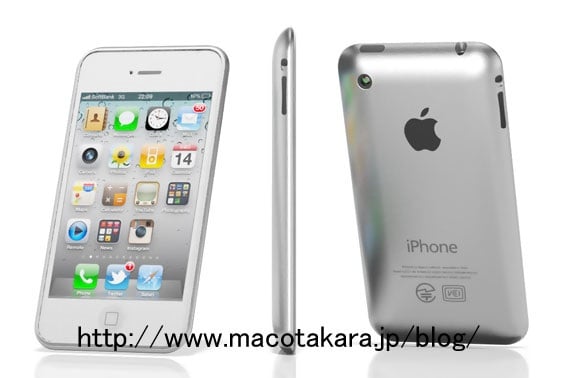 Now that Apple has announced the iPad 2, you can count on months of rumors leading up to a probable summer release of a fifth-generation iPhone. The most recent tidbits suggest that the next version of the device will replace the glass back with an aluminum that is similar to the original iPhone.
Macotakara translated a story that first appeared in Taiwan's Economic Daily News which said complaints of scratching and difficulty painting the glass back prompted Apple to make this change. Additionally, the report said that the weight of the glass added to Apple's rethinking of the back design.
Apple will also abandon the external steel frame that works as the iPhone 4's antenna, according to the report. The external antenna led to a wealth of bad press for Apple when it was revealed that holding the phone in way that covers the anetnna, dubbed the "death grip," could interfere with wireless signals.
Click to continue reading iPhone 5 to pick up metal back, new antenna?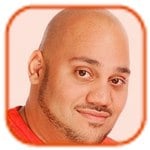 Posted by Andru Edwards Categories: Apple, Cell Phones, Rumors,
The rumor-mill is once again a-churning over the possibility of a larger-sized iPhone that could compete against its beefier Android cousins. Although Apple CEO Steve Jobs has previously stated his thoughts on the matter -- "No one's going to buy" a larger iPhone—a new picture from an unidentified Chinese iPhone parts reseller offers a tantalizing tease for a larger iPhone to come.
If the picture holds true, then the iPhone 5 would retain the same external look and feel as its predecessors—at least, in terms of how its user-facing panel is constructed. The home button might not be going anywhere, but it would now be centered beneath a screen that's been increased from 3.5 inches across to 4.
Said unidentified company might throw more pictures up, including shots of the rear casing for the allegedly larger iPhone—there's just no indication as to what the timeline for the leaked shots might be. Or, for that matter, just how accurate they are.
Digitimes has previously reported that Apple is planning on bulking up to a four-inch iPhone (screen size, that is) for its fifth-generation device.
Click to continue reading iPhone 5 four-inch screen discovered?
© Gear Live Inc. – User-posted content, unless source is quoted, is licensed under a Creative Commons Public Domain License. Gear Live graphics, logos, designs, page headers, button icons, videos, articles, blogs, forums, scripts and other service names are the trademarks of Gear Live Inc.