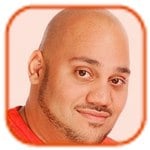 Posted by Andru Edwards Categories: Apple, Corporate News,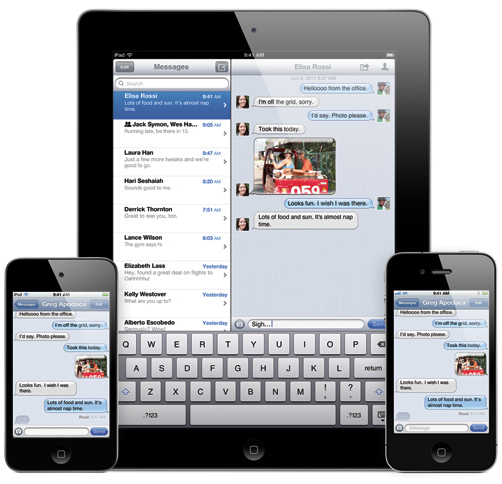 This afternoon, Apple announced that it has posted a record-breaking holiday quarter for fiscal Q1 2012, led by massive sales of iPhone, iPad, and Mac computers. In a nutshell, the company made a ton of cash, selling over 37 million iPhones, 15,430,000 iPads, 5,200,000 Macs, and 15,400,000 iPods. Full release after the jump.
Click to continue reading Apple posts record-breaking holiday quarter results with $13 billion in sales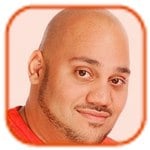 Posted by Andru Edwards Categories: Apple, Cell Phones, Handhelds, Mods / Hacks, Software,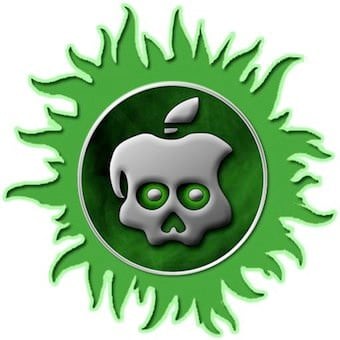 Many iPad 2 owners have waited almost a full year for this moment, and it has finally come. Both the iPad 2 and iPhone 4S now have their own bona fide jailbreak tool in Absinthe A5. To be clear, Absinthe A5 is an untethered jailbreak method - this is the one you want, otherwise you have to have your iOS device connected to your Mac or PC with a cable whenever it boots up. This has no such requirement.
iOS hacker p0sixninja says that the jailbreak software works for A5 devices that are running iOS 5.0 and iOS 5.0.1. If you've updated to the iOS 5.1 beta, then you're out of luck if you wanna jailbreak. Your best bet might be to downgrade. To get started, you'll need to download the latest version of greenpois0n, and it currently only works on a Mac (Windows is "coming soon".) The specific builds that are supported are iPhone 4S with iOS 5.0 build 9A334 and iOS 5.0.1 builds 9A405 and 9A406, as well as iPad 2 running iOS 5.0.1 build 9A405.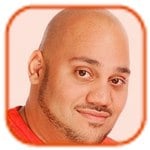 Posted by Andru Edwards Categories: Apple, Cell Phones, Editorial, Features, Google, Handhelds, Mods / Hacks, Software, Videos,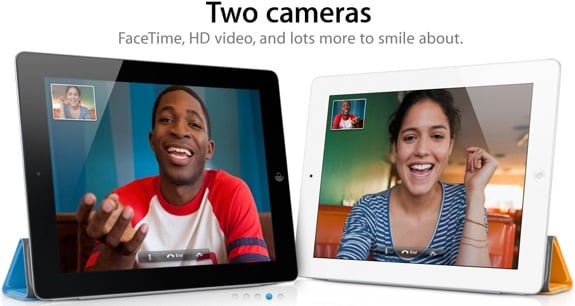 We've come to the end of another year, and as we wave goodbye to 2011, we figured it was only fitting that we share the most popular stories published on Gear Live this year, as determined by our readers (we've also got the top ten most read stories regardless of publish date, as well as the ten most popular Gear Live videos of 2011!) These are the ten stories that were read the most, and when you consider that fact, it's pretty surprising to see what made the list. Let's kick it off with our most read story of the year:
Giveaway: Apple iPad 2 32 GB!:
The iPad 2 certainly got a lot of attention this year, and our iPad 2 giveaway served as our most popular post out of them all for 2011.
Click to continue reading Top 10 Gear Live stories of 2011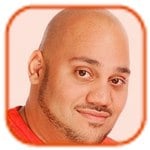 Posted by Andru Edwards Categories: Apple, Cell Phones, Displays, Google,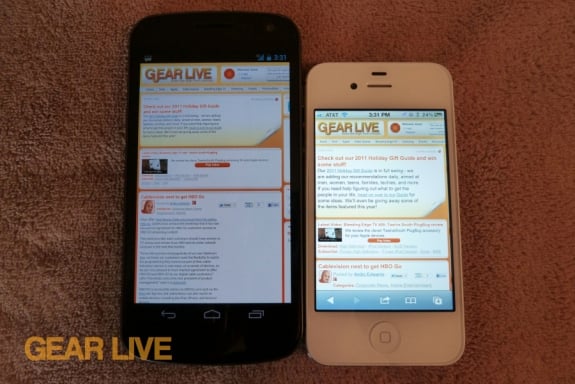 This picture of the Samsung Galaxy Nexus next to the iPhone 4S says so much to us. Seriously, what is up with that display size on the Galaxy Nexus? I mean, I'll be the first to admit that I'd like to see the iPhone screen size get bumped up from the 3.5-inches that it's been at since the original iPhone hit the scene, but the Galaxy Nexus display is a whopping 4.65-inches. Sure, some people would love a display that size, but for the flagship Nexus device that launches Android 4.0 Ice Cream Sandwich, it just feels impractical. The screen is so big that one-handed use of the phone get frustrating, and I'm someone with large hands!
What do you think? Are you good with a 4.65-inch smartphone, or is that a bit much for your tastes?
For more on the Nexus, check out our Galaxy Nexus unboxing gallery, and our full Galaxy Nexus review.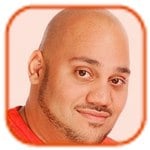 Posted by Andru Edwards Categories: Apple, Cell Phones, Corporate News,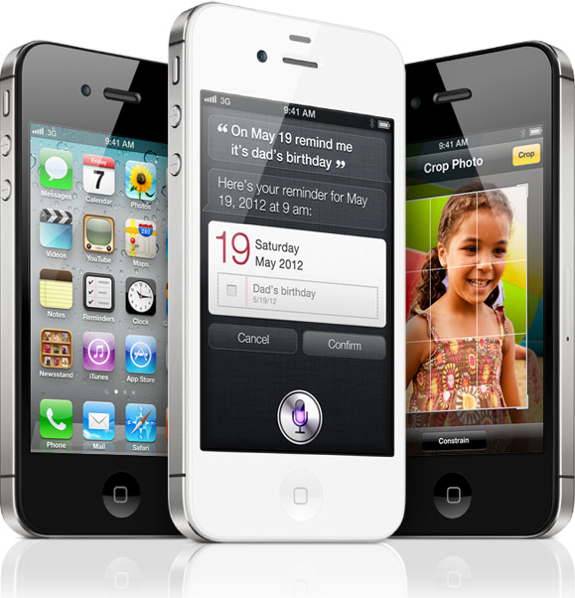 Apple on Friday launched the iPhone 4S in more than 20 additional countries, including several in South America, Africa, the Middle East, and Asia.
According to a report from MacRumors, those countries are: Bahrain, Brazil, Chile, Egypt, Israel, Jordan, Kuwait, Malaysia, Morocco, Peru, the Philippines, Qatar, Russia, Saudi Arabia, South Africa, Taiwan, Thailand, Tunisia, Turkey, United Arab Emirates, and Vietnam.
Apple did not immediately respond to a request for confirmation.
In at least one country, the iPhone 4S carries with it a rather hefty price tag. MacRumors said due to import duties levied on electronics, the price of an iPhone 4S in Brazil starts at R$2599, or about $1,400 USD.
Click to continue reading Apple brings iPhone 4S to 20 more countries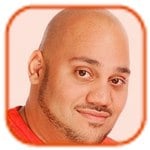 Posted by Andru Edwards Categories: Accessories, Announcements, Apple, Cell Phones, Features, Handhelds,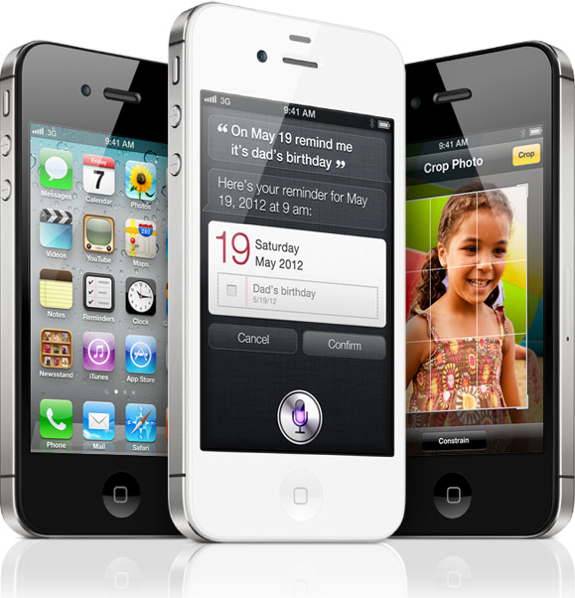 As we've been teasing on the Gear Live Twitter and Facebook pages, we are teaming up with Monster Cable this week to give away an iPhone 4S as part of Monster's 8X iPhone 4S Sweepstakes. We've got two prizes that you can win this week - one is an iPhone 4S with a Monster Accessory Pack included, but we're also giving away a second Monster Accessory Pack as well. The Accessory Pack is a $260 value and includes:
Turbine In-Ear Monitors ($179 value)
Monster iCable 800 ($19.95 value)
Monster Mobile PowerPlug Dual USB 700 ($34.95 value)
CleanTouch Pen ($24.95 value)
So, how do you enter to win all this good stuff? To enter to win the iPhone 4S with Accessory Pack, head on over to Monster's giveaway page on Facebook. You can enter there each week for another chance at walking away with Apple's latest smartphone. In addition, since we're also giving away a second Monster Accessory Pack here on the site, you can enter using our widget below. We've got just one requirement for entry, but we are also offering you guys a bunch of extra ways to score bonus entries:
Follow the Gear Live Twitter account and post this tweet: "Hey @gearlive hook me up with that iPhone 4S! http://gear.lv/e-monster-iphone" (Click here to tweet this now)
Let us know you did that, and grab your bonus entries, using the widget below!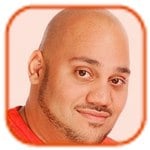 Posted by Andru Edwards Categories: Apple, Cell Phones, Videos,
A new ad for the Samsung Galaxy S II pokes fun at Apple fans who wait in lines for days to get their hands on a "magical" iPhone, which Samsung criticized for its lack of 4G, as well as its battery issues.
The commercial shows a line of hipster types waiting at New York and San Francisco Apple stores nine hours before the launch of the latest iPhone.
"I am so amped, I could stand here for three weeks," says one fanboy.
"Only seven people stand between us and meaning," says another.
Soon, however, one line waiter sees blog posts that describe the battery situation as "sketchy," a dig at the iOS 5 glitch that drains the battery life from some iPhones at a speedy clip.
Another questions the design choices. "If it looks the same, how will people know I upgraded?" he asks, while others discuss the lack of 4G.
Click to continue reading Samsung Galaxy S II ad makes fun of Apple fans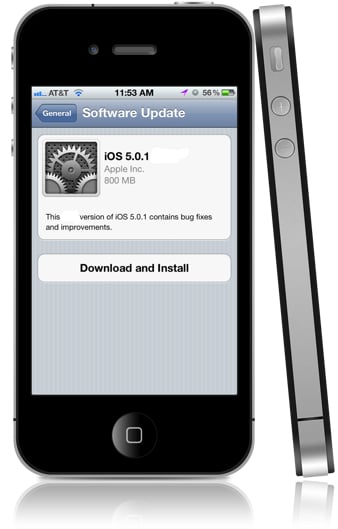 Apple has just released iOS 5.0.1, which is aimed primarily at fixing the battery drain bug introduced in iOS 5. Many iPhone 4S owners have been complaining of extremely poor battery life (here we were seeing the battery drain as much as 10% per hour,) and we can confirm that 5.0.1 fixes that right up. Here are the rest of the release notes:
iOS 5.0.1 Software Update
This update contains improvements and other bug fixes including:
Fixes bugs affecting battery life
Adds Multitasking Gestures for original iPad
Resolves bugs with Documents in the Cloud
Improves voice recognition for Australian users using dictation
Click to continue reading Apple releases iOS 5.0.1, fixes iPhone battery life issues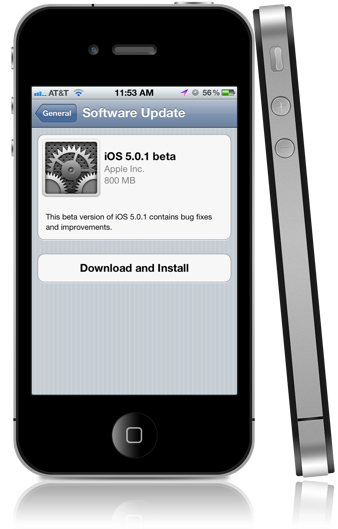 Just two days after releasing iOS 5.0.1 beta, aimed primarily at fixing the battery drain bug found in iOS 5, Apple has released iOS 5.0.1 beta 2. This is obviously something it's aggressively trying to fix, and releasing quick beta updates certainly helps in that process. For what it's worth, we installed the original beta yesterday, and noticed an immediate and significant improvement in the battery life on an iPhone 4S. Apple plans on releasing the update publicly within the next two weeks.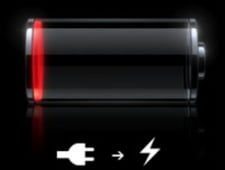 Yesterday, Apple confirmed that a bug in iOS 5 is draining iPhone battery life on a select number of devices.
"A small number of customers have reported lower than expected battery life on iOS 5 devices," Apple said in a statement provided to AllThingsD. "We have found a few bugs that are affecting battery life and we will release a software update to address those in a few weeks."
An Apple spokeswoman confirmed with us that a fix was in the works.
Apple has released iOS 5.0.1 to developers, which includes six updates:
fixes bugs affecting battery life
adds multitasking gestures for original iPad
resolves bugs with documents in the cloud
improves voice recognition for Australian users using dictation
contains security improvements
introduces a new way for developers to specify files that should remain on device, even in low storage situations
Click to continue reading Apple confirms, and promises to fix, iOS 5 battery drain big
© Gear Live Inc. – User-posted content, unless source is quoted, is licensed under a Creative Commons Public Domain License. Gear Live graphics, logos, designs, page headers, button icons, videos, articles, blogs, forums, scripts and other service names are the trademarks of Gear Live Inc.