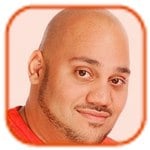 Posted by Andru Edwards Categories: Apple, Cell Phones, Corporate News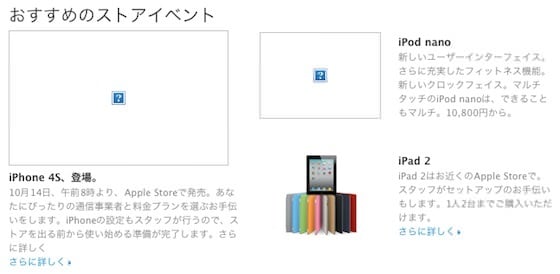 It looks like Apple Japan has let the cat out of the bag prior to the official announcements set for this morning. Expect Apple to announce the iPhone 4S, an upgraded iPhone 4 with better camera, improved GPS, faster A5 processor, and the new Assistant feature. In addition, it looks like the iPod nano will get updated as well. The iPhone 4S will launch on October 14th!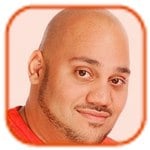 Posted by Andru Edwards Categories: Apple, Cell Phones, Editorial, Software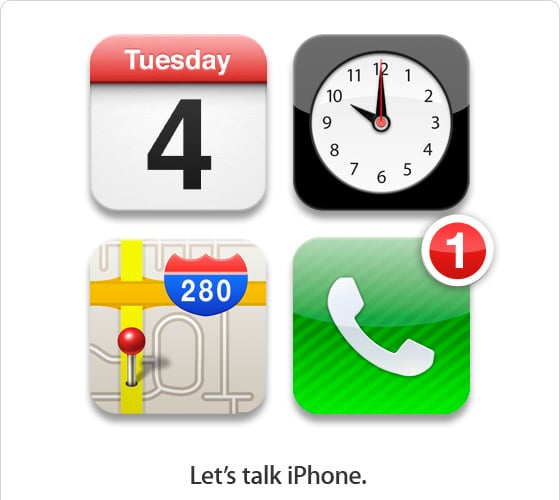 The iPhone 5 will be revealed in under an hour. In all likelihood, it won't be called that—that's just the general name people are calling the device, since it will technically be the fifth iPhone model from Apple. As with any iPhone launch, there have been the obligatory predictions, analysis, and mountains of rumors, but this launch is different from previous ones in a big and obvious way: Apple is unveiling the next iPhone in the fall instead of summer. Why?
It used to be there was a kind of unwritten agreement between Apple and its customers. Apple didn't say word one about any of its products until they were on the verge of general release. On the other side, customers and observers—the whole world, really—could rely on an extremely regular product release schedule: iPods in the fall, iPads in the winter/spring, and iPhones in the summer. It was so predictable you could plan vacations around it.
Click to continue reading Why Apple is announcing the iPhone 5 in October instead of June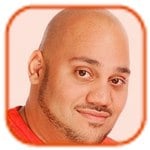 Posted by Andru Edwards Categories: Apple, Cell Phones, Corporate News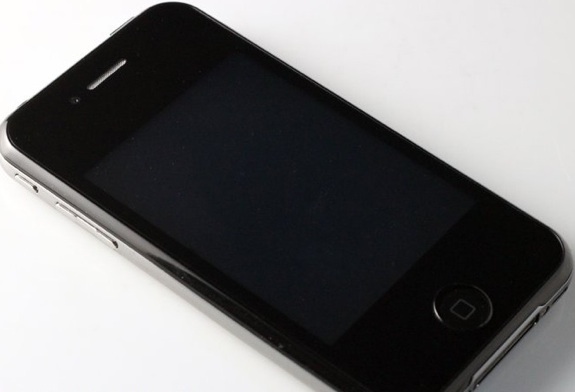 It's no longer considered a rumor, Sprint will be getting the iPhone 4S / iPhone 5 (or whatever it ends up being called at tomorrow's iPhone event,) and they are literally betting the future of the company on the Apple smartphone. The Wall Street Journal is reporting that the company has agreed to pay Apple $20 billion on a 30 million unit order for the next couple of iPhone versions over the next few years, looking to mitigate the exclusive that AT&T and Verizon have had. Sprint would then subsidize each device for $500 to sell to customers, and will likely not see any profits from the gamble until 2014 at the earliest.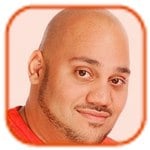 Posted by Andru Edwards Categories: Apple, Cell Phones, Software
Our friends over at MacRumors comissioned to have the video above put together, which is a mock-up that shows how the new Assistant feature on the iPhone 4S / iPhone 5 will work. Take a look, as it's based on knowledge from trusted sources, and is a result of Apple's purchase of Siri. Of course, the iPhone 4S / iPhone 5 will be revealed tomorrow, and we'll have all the details for you here, live.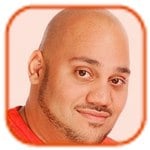 Posted by Andru Edwards Categories: Apple, Cell Phones, Corporate News, Handhelds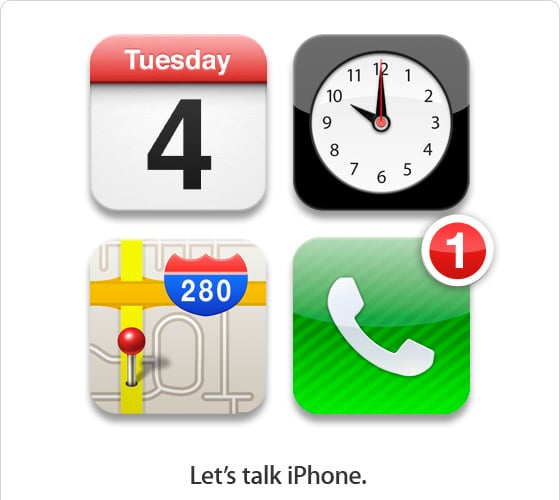 Apple has confirmed its October 4th iPhone announcement, as they've sent invites out to members of the press inviting us all to join them for the news. Apple's invites are always pretty telling in a vague sort of way. In this one, we see the date and time of the announcement, as well as the location (Apple's Cupertino campus.) The iPhone icon, along with the phrase "Let's talk iPhone." is where the hint is, in our opinion. The big rumored feature of the iPhone 5 is Assistant, which is said to be voice control on steroids. We bet this will be the big feature talked about this time, and you'll certainly be talking to your iPhone a lot more.
We'll have all the news on October 4th as it happens, start to finish!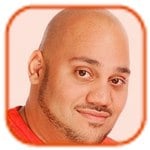 Posted by Andru Edwards Categories: Accessories, Apple, Cell Phones, Handhelds, Rumors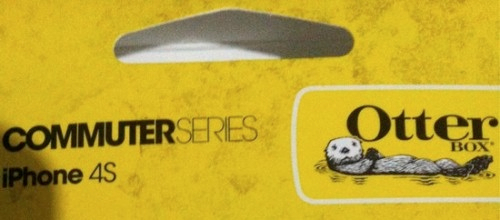 Okay, we know Apple is set to introduce the next iPhone on October 4, but a leak from a major iPhone case manufacturer seems to imply that we'll be seeing a slight upgrade to the iPhone 4, and that it'll be called the iPhone 4S. It's definitely not a typo, as the case itself has the volume buttons moved to the right side of the iPhone 4S, right above the SIM card slot. As we reported earlier today, Al Gore let it slip that Apple would be releasing new iPhones, plural, in October. Could we see both an iPhone 5 and an iPhone 4S?
We've got a larger image of the case after the jump.
Click to continue reading OtterBox has produced a case for the "iPhone 4S"
Read More

| Chronicwire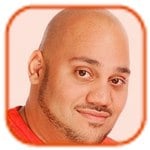 Posted by Andru Edwards Categories: Apple, Cell Phones, Handhelds, Rumors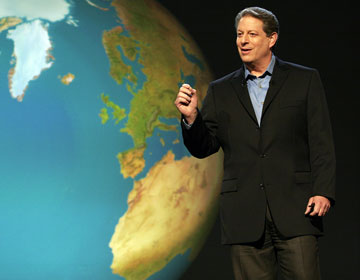 It appears that Apple board member and former Vice President Al Gore just slipped that multiple iPhones were coming out in October, according to reports.
"Not to mention the new iPhones coming out next month. That was a plug," Gore said at the Discovery Invest Leadership Summit in South Africa, as picked up by the The Next Web and CNET.
Yes, Gore said "phones," plural. Is Apple planning to release more than one new iPhone? it's certainly possible: All year long, there have been unconfirmed reports that Apple will release an iPhone 5 and an iPhone 4 "plus", a cheaper, smaller version of the current iPhone with only minor upgrades. How would a low-end iPhone fit into Apple's strategy? It could be an attempt to ward off Android and gain smartphone market share in other parts of the world.
Click to continue reading Al Gore expects more than one iPhone to be released next month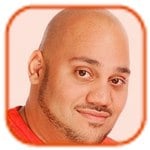 Posted by Andru Edwards Categories: Apple, Cell Phones, Handhelds, Rumors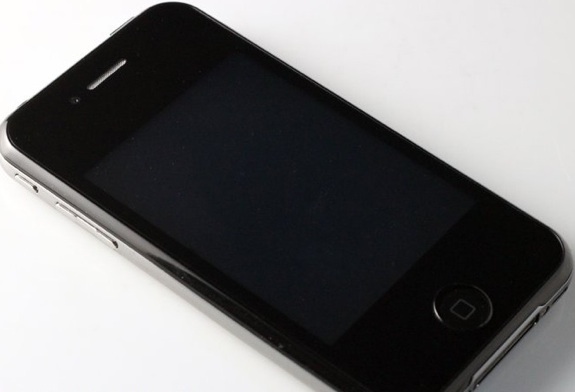 The Wall Street Journal is reporting that Sprint will be selling the iPhone 5 (alongside AT&T and Verizon) when it launches in "mid-October." In addition, they'll also sell the updated iPhone 4 model that Apple will be selling at a lower price (likely an 8 GB model.) This is great for Sprint and great for Apple, because if the report holds true, it'll give Sprint a much-needed shot in the arm to sell both the new iPhone model as well as the lower-cost iPhone 4. As for Apple, it gives them play on yet another American carrier, which means more marketshare. We'll be keeping our ears on this one, and will let you know what more we hear on this.
Read More

| WSJ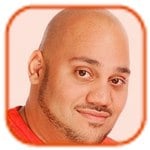 Posted by Andru Edwards Categories: Apple, Cell Phones, Corporate News, Rumors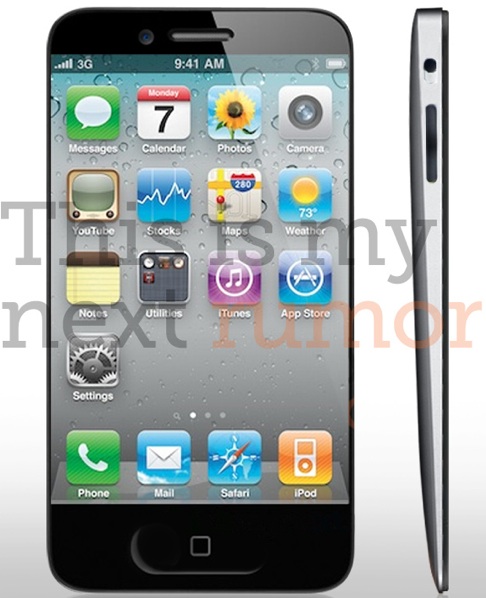 In an interview with Reuters, Verizon Chief Financial Officer Fran Shammo said his company's version of the next Apple iPhone, the so-called "iPhone 5," will be a global phone, working in the same countries as the AT&T model.
That would mean the Verizon iPhone 5 would be able to make calls on both CDMA and GSM networks. The device would still be native to Verizon's network, using GSM only when roaming. The AT&T version might also have both radios, though it would only need GSM to be considered a global phone.
The current Verizon iPhone 4 is CDMA-only, so it doesn't work in countries where there are only GSM networks, which includes most of Europe, Africa, and parts of Asia. The AT&T version works on most GSM networks, which are much more common.
Shammo also said Verizon would be able to launch the iPhone 5 at the same time as AT&T, all but confirming a simultaneous launch on both carriers.
Click to continue reading iPhone 5 details revealed by Verizon CFO Fran Shammo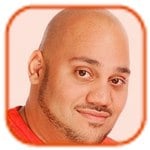 Posted by Andru Edwards Categories: Apple, Cameras, Rumors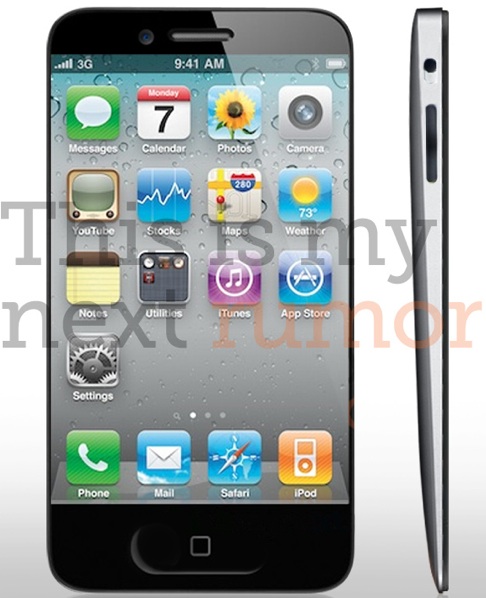 More Apple rumors for you to chew on today! A new research note from Jefferies & Co analyst Peter Misek suggests that Apple isn't going to be performing a significant upgrade to the connection capabilities of its new, to-be-released iPhone 5—namely, no 4G LTE support.
Whenever the next version of Apple's smartphone hits the market—we're already nearing the one-year anniversary of the iPhone 4's launch with no hint of a new product in sight—Misek suggests that the device will only have incremental upgrades compared to the iPhone 4's specifications. Heck, it's practically keeping the same name.
"We believe the likelihood of the iPhone 5 launch in September including LTE is now remote," wrote Misek in a research note on May 13. "According to our industry checks, the device should be called iPhone 4S and include minor cosmetic changes, better cameras, A5 dual-core processor, and HSPA+ support."
The bigger news on Apple's side is Misek's suggestion that the company will be pursuing an expanded carrier lineup for its iPhones. His "industry checks" indicate that Apple will be launching the iPhone on both Sprint and T-Mobile in time for the holidays—remember, although the latter is in the process of being purchased by AT&T, T-Mobile currently remains a separate company from the larger carrier. In other words, no iPhone yet.
Click to continue reading Rumor says iPhone 5 will land on T-Mobile and Sprint as well
© Gear Live Inc. – User-posted content, unless source is quoted, is licensed under a Creative Commons Public Domain License. Gear Live graphics, logos, designs, page headers, button icons, videos, articles, blogs, forums, scripts and other service names are the trademarks of Gear Live Inc.