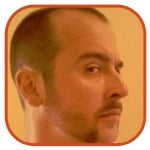 Posted by Finnian Durkan Categories: Corporate News, Google, Internet, Rumors

According to an article in today's Wall Street Journal Google Editions—Google's attempt to elbow its way into the ebook market—will launch sometime this summer. When it does become available, Google Editions will launch with some 400,000 to 600,000 titles available. When you compare this to the 330,000 titles available on Amazon.com for Kindle supporting devices, it is clear that Google means to be a major player in the ebook market right from jumpstreet. With Google Editions, not only will people be able to buy books via multiple devices—including the iPad—using Google's book search service, but independent shops will also be able to sell Google Editions copies of books via their own personal websites. With the availability of titles coming directly from their search engine, and not from a typical store-based website, Google is betting heavily on its massive web-presence to make Google Editions the standard of the ebook market. Cry 'havoc' and let slip the (ebook) dogs of war!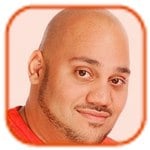 Posted by Andru Edwards Categories: Apple, Cell Phones, Handhelds, Software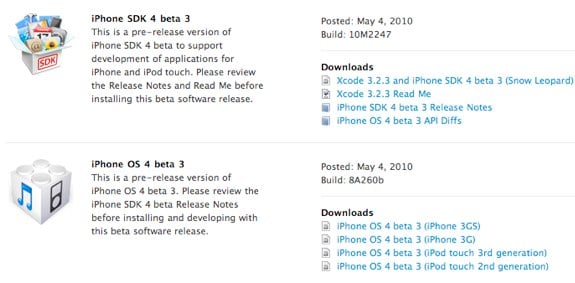 iPhone and iPad devs, head on over to the iPhone Developer Portal, because Apple has just released iPhone OS 4 beta 3, alongside beta 3 of the SDK. The software build is 8A260b, while the SDK build is 10M2247. Again, Apple is right on time, continuing to deliver iPhone OS 4.0 betas about two weeks apart from each other. We will know that things are getting a bit more serious when they drop it down to weekly intervals.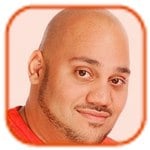 Posted by Andru Edwards Categories: Apple, Handhelds, Mods / Hacks, Software
Ever since the iPad was announced, one of the many things users had been waiting for was a way to jailbreak the thing. Well, your iPad jailbreak method has arrived in the form of the free Spirit download. It's an untethered hack, and it works with any activated iPhone OS device, including iPhone, iPod touch, and iPad, as long as they are running iPhone OS 3.1.2, 3.1.3, or 3.2. iPad users, listen up—the people behind Spirit say that things are still a little shaky on that end, and any errors or crashes may result in you having to do a factory restore. Now go and download the software, and proceed at your own risk!
Read More

| Spirit Jailbreak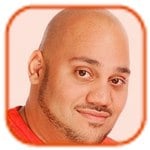 Posted by Andru Edwards Categories: Apple, Corporate News, Handhelds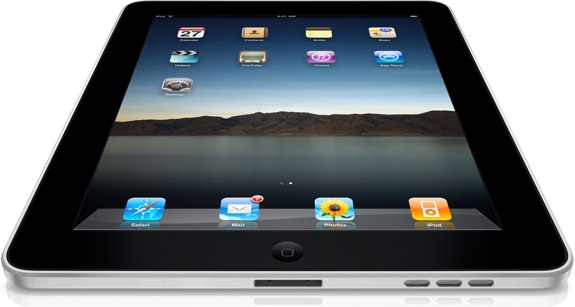 We've really gotta hand it to Apple. Just 28 days into the availability of the iPad, and they've already sold over one million units. That's 300,000 on day one, 450,000 within five days, and then another deluge with the launch of the iPad 3G model this past Friday. According to Apple, iPad users have downloaded over 12 million apps, and over 1.5 million ebooks from the iBookstore. Yup, the iPad has become another money printing machine for the company. Oh, and in case you were wondering, it took the iPhone 74 days to sell a million.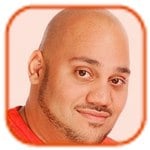 Posted by Andru Edwards Categories: Apple, Corporate News, Handhelds, Wireless / WiFi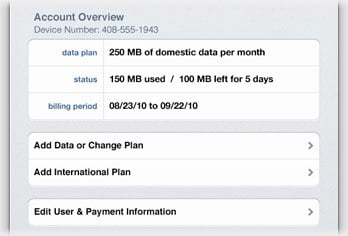 So the 3G iPad is set to launch this Friday at 5:00 PM, and AT&T has finally got on the ball and given full details on how their 3G data plan for the iPad will work. First order of business, you get two data plans that work in the US - the charges are automatically billed on a monthly basis, but you can start and stop that at any time right from the iPad 3G, and both options are contract-free:
$14.99 per month for 250 MB
$29.99 per month for unlimited data
Unlimited access – no added cost – to AT&T's 20,000+ Wi-Fi Hot Spots
That third one is a nice bonus. Basically, if you have an active iPad 3G subscription, then you get access to any AT&T Wi-Fi hotspot at no additional cost. The plans renew every 30 days, which starts on the date and time of the purchase, and charges appear like normal on your credit card bill. You can make changes to your plan at any time, which starts a new 30 day window. To manage all this, you go to the Cellular Data area under Settings on the iPad.
For those of you thinking about starting out with that $14.99 250MB plan, the iPad will actually alert you when you've got 20 percent of your data left, then again at 10, and finally once more at zero. As each alert pops up, you have the option to add more data, if you so choose.
Read More

| At&T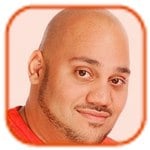 Posted by Andru Edwards Categories: Utilities, New Apps, Videos
Wi-Fi Sync is an iPhone app that we are absolutely hoping and praying makes it into the App Store. Why? Well, take a look at the video above. Basically, it solves a problem that we've been begging Apple to solve for years now—we want to be able to sync our devices with our computers over the network, rather than having to be tethered to a USB connection just to get our latest tunes and apps onto our phones and iPads. Wi-Fi Sync seems to be a nice, easy, and elegant solution to making that happen. You just pair your computer with your phone through the Wi-Fi Sync software, and you are good. Our only fear is that Apple will reject the app, since you'd think if they wanted Wi-Fi syncing to be available on Wi-Fi devices like the iPhone, iPod touch, and iPad, they'd have already done it. Still, we're keeping our fingers crossed.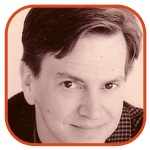 Posted by Tom Mason Categories: Editorials
Last week it was Kick Ass, now it's The Losers, and coming up it's Scott Pilgrim. Is this not the year of the nerd who loves popcorn? Let's see what else there is to do while ordering our tickets…
Batman, Robin and Kick-Ass: Over at Something Old, Nothing New, Jaime Weinman longs for the return of a viable Robin character to the Batman movie franchise. Here's a little taste of the longer and worthwhile read: "The thing about the concept of Kick-Ass is that it deals with an aspect of the Robin character that has been batted around in the comics from The Dark Knight Returns on, and even in the animated shows, but has never been dealt with in the movies: superheroes inspire kid copycats. In a weird way Robin is more 'realistic' than a man who, based on no apparent model except a bat, decides to fight crime in his underwear."
The Losers: "This movie isn't too violent because…hey look over there: a puppy!" Movie studio publicists work overtime for stories like this.
Click to continue reading Weekend Reading: Kick-Ass, iPads, Vertigo Crime and Richie Rich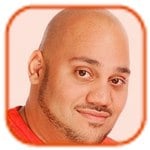 Posted by Andru Edwards Categories: Gizmatic, Short Bytes, Accessories, Features, Podcasts, Product Reviews, Videocasts, Videos, Wireless / WiFi
We give you a first look at the Sprint 4G Case for the iPad in this episode. Sprint, trying to capitalize on all the iPad buzz, and the fact that they are the first carrier in North America to offer 4G service, released this case as a method to push their Sprint Overdrive 4G mobile hotspot. You can get it free with purchase of an Overdrive device at Best Buy. You can also check out our written Sprint 4G Case review, along with the Sprint 4G iPad Case gallery.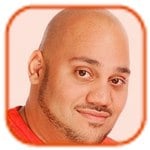 Posted by Andru Edwards Categories: Accessories, Apple, Features, Galleries, Peripherals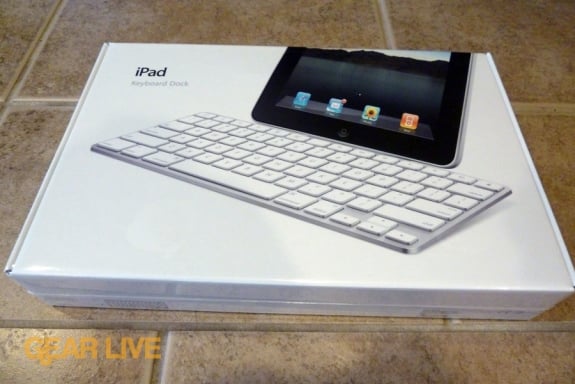 While the iPad launched on April 3, it took Apple a couple of weeks to get the iPad Keyboard Dock into stores and into the hands of iPad owners, many of whom complained about not having a comfortable method of inputting text into the device. Of course, you can also use a Bluetooth keyboard with the iPad, or you can use the on-screen keyboard in landscape mode—in fact, we typed our entire iPad review on the iPad digital keyboard. However, for those that wanted the keyboard dock, which can even charge the iPad while you are using it, it's finally available. We've put together this unboxing gallery to show off the device from all angles, and we'll have a review for you soon. In the meantime, you can pick up your own iPad Keyboard Dock at the Apple Store online for $69.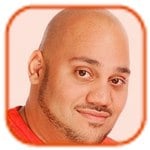 Posted by Andru Edwards Categories: Accessories, Features, Handhelds, Hot Deals, Product Reviews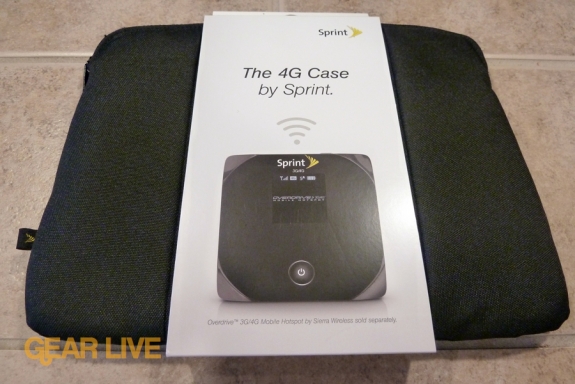 Update: Check out our Sprint 4G Case video review as well!
A few days ago, we applauded Sprint for the way they were promoting their 4G service in conjunction with the launch of the iPad with their Sprint 4G Case. Obviously marketed towards the iPad buyers to get them to choose using a Sprint Overdrive 4G device rather than AT&T's 3G plan, Sprint teamed up with Best Buy to give these cases away for free to anyone who'd purchase an Overdrive mobile hotspot at a participating Best Buy location.
Since we are in a 4G-enabled area, we figured we'd head on over to Best Buy to see if we couldn't finagle one of the Sprint 4G Cases from the store. We weren't going to be buying an Overdrive hotspot (we already have one,) but we were willing to just pay for one if that's what needed to happen. The first surprise came when Best Buy told us that we certainly could just buy one outright, and that it would cost us a full $0.01. A penny. For an iPad case! We gladly paid for it, and were on our way.
Now, I didn't recall exactly what the case that was advertised from Sprint looked like, but we did immediately think "Huh, this feels kinda cheap - I thought it would be better than this." When I got back, I took a look at the Sprint 4G Case promo again, and it was obvious - the case that Sprint is promoting on the site is not the same case that you will actually receive at Best Buy.
Update: Looks like a couple of people have tracked down the folio version of the case. We did some more calling around this morning to a total of 6 participating Best Buy locations, and none of them had a clue about the folio—however, they're out there somewhere. We recommend calling up your local Best Buy before heading over, to make sure they've got the one you want in stock!
Click to continue reading Sprint 4G Case for iPad review
© Gear Live Inc. – User-posted content, unless source is quoted, is licensed under a Creative Commons Public Domain License. Gear Live graphics, logos, designs, page headers, button icons, videos, articles, blogs, forums, scripts and other service names are the trademarks of Gear Live Inc.