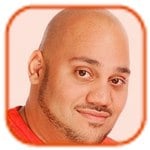 Posted by Andru Edwards Categories: Apple, Corporate News, Handhelds,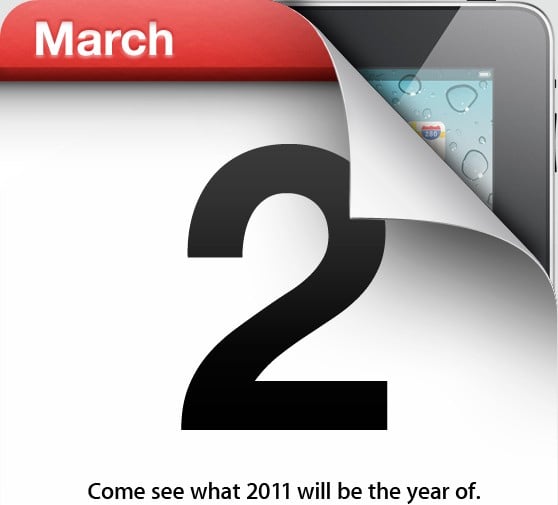 Apple has stopped production of its first-generation iPad in order to clear room on the shelves for the newest version of the device, which will likely be unveiled at a Wednesday press event, according to 9to5Mac.
Shipments of the original iPad have presumably stopped, the report said; once retailers sell out of the stock they already have, it won't be refreshed. 9to5Mac also cited some retailers that said they could sell out of iPads as early as today.
Click to continue reading Apple has stopped production of the iPad, get ready for iPad 2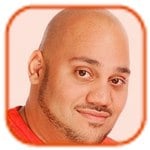 Posted by Andru Edwards Categories: Apple, Design, Handhelds, Rumors,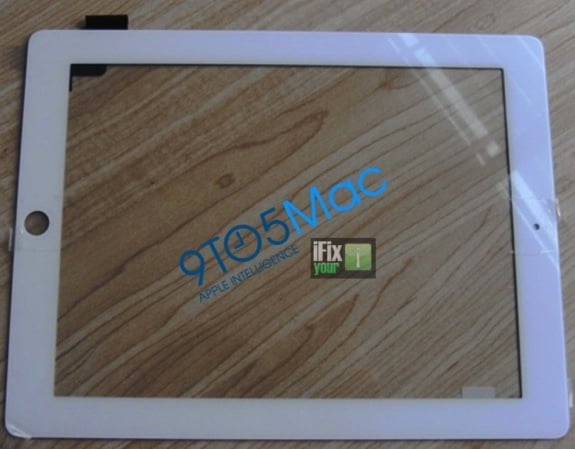 We're days away from Apple's March 2 press event, where Cupertino is widely expected to unveil its next-generation iPad. Not surprisingly, the rumor mill is still churning out stories, and today's tidbit is that Apple will unveil a white iPad.
Blog 9to5Mac got its hands on photos of what it says could be second-generation iPad parts - and the frame is white.
Of course, Apple has thus far failed to deliver on its promise of a white iPhone 4; the latest prediction is sometime this spring. Would it really unveil and start selling a white iPad before delivering the white iPhone 4? Or will both devices hit the market at the same time?
All our questions should be answered by Wednesday. For now, all we have is the wild speculation that happens before every big Apple event.
Click to continue reading Will we see a white iPad this Wednesday?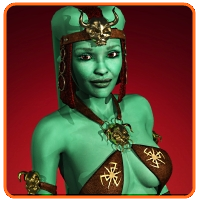 Posted by Patrick Lambert Categories: Apple, Handhelds, Rumors,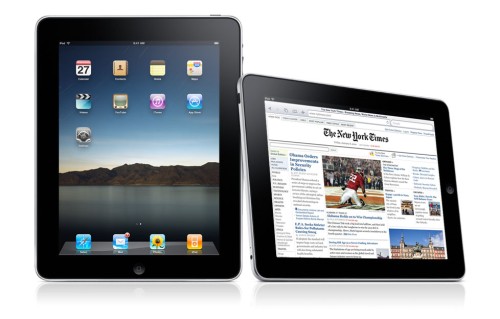 The iPad 2 rumors have been going ever since the current iPad hit stores. If you've been looking for something solid though, the Wall Street Journal is now reporting that the next iPad is currently in production. They say the new iPad will be thinner and lighter than the first model, and will support Facetime with a camera on the front of the device. Those hoping for a Retina display will be disappointed though, as WSJ is reporting that the resolution of the display won't be changed. It will also have more memory and a more powerful graphics processor, according to insider sources.
Click to continue reading Apple iPad 2 now in production
Read More

| WSJ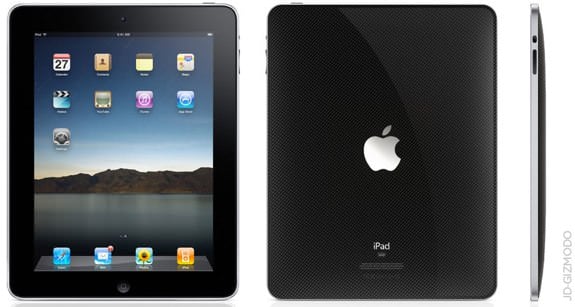 Our friends at iLounge got a few new tidbits relating to the iPad 2, which are interesting to say the least, but should be taken with a grain of salt. First, Apple has been toying with the idea of using carbon fiber for the casing of the next iPad. Carbon fiber is strong, but also very lightweight, and this would be a move to make the iPad much lighter than the original (which was a complaint from many.) Second, Apple is considering throwing NFC technology into the iPad 2. We think this one is pretty much a lock, as it will allow Apple to tap into a huge revenue stream. Last, Apple is reportedly still tossing around the idea of a 7-inch version of the iPad. Steve Jobs recently trashed this idea, saying that all the 7-inch tablets out there were pretty much dead on arrival because they were too small. We don't buy that, because, well, look at the iPod touch. It's pretty much a 3.5-inch tablet. Still, we aren't gonna hold out hope for a 7-inch iPad to roll around this April.
Read More

| iLounge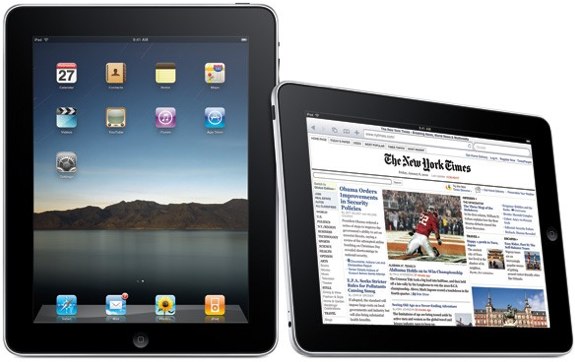 Apple iPad 2 rumors are like the last X-Files movie: we know there's no basis for them, but sometimes..."I Want To Believe."
Apparently, even industry analysts aren't immune to fantasies, with many predicting that the iPad's unborn child will ship roughly 40 million units next year, far more than the first iPad's estimated 12.9 million for 2010, according to iSuppli.
Here are the most prevalent rumors about iPad 2 that have been circulating the Web, along with our take on whether you can believe what you read:
1. There Will Be Three Versions: Wi-Fi, CDMA, and GSM
The first-generation iPad comes in two versions: Wi-Fi-only and GSM (3G), with local carriage limited to AT&T. But upstream component makers apparently told DigiTimes today to expect three versions of the iPad 2, supporting at least or one of: Wi-Fi, GSM, and CDMA. It even found shipment ratios of 3:4:3, respectively, and claims Apple will begin shipping them in January, which, based on this year's iPad supply-chain schedule, would land the iPad 2 in stores by April 2011.
CDMA technology is carried by Verizon, Sprint, MetroPCS, US Cellular and Cricket, though local carriage would probably be limited to just one of them (barring hacking). With an iPad on Verizon's network, it would have even more appeal, and that 40-million-units number is starting to look a bit more realistic.
Our take: Hard to say. Volume was never Apple's greatest concern, but perhaps it has learned a thing or two from locking its U.S. iPhones with AT&T for so long.
Click to continue reading Top 10 rumors about the iPad 2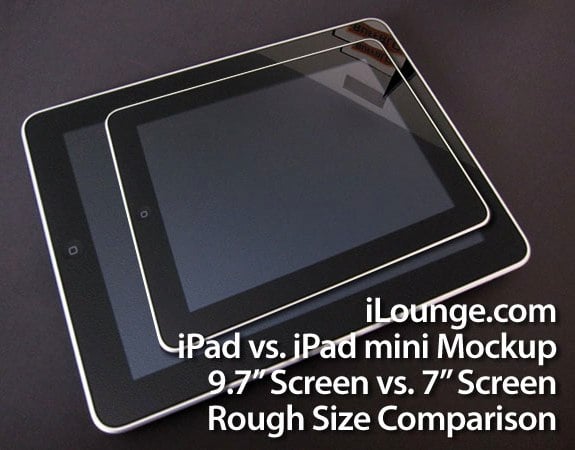 Our pals over at iLounge have gotten a few iPad-related tibdits from one of their sources, and we thought it was interesting enough to pass on. They are hearing that, in conjunction with the regular September ipod event that Apple conducts each year, that the company may announce a smaller version of the iPad. They say it'll have a 7-inch display, making the screen closer to that of the Amazon Kindle (Amazon released a new Kindle last week.) We've also been hearing that a smaller iPad was on the horizon, but we didn't hear anything about a date. Other sources are claiming that the next iPad will definitely ship with a front-facing camera as well, turning them into Facetime devices (the next iPod touch will likely include similar functionality.) Even if it doesn't happen in September, we fully expect to see a smaller iPad by January.
If Apple wants Facetime to catch on, they definitely need to get it into more devices than just the iPhone 4, and this would be a good way to accomplish that. A smaller iPad with increased functionality launching so soon after the original could result in buyers remorse for some, but it's not like Apple hasn't made similar moves in the past, especially with the iPod a few years ago.
Read More

| iLounge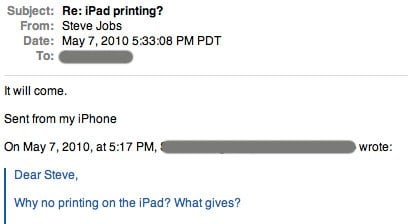 Many iPad users have lamented the fact that you can't just print directly from the device. Well, one user decided to email Steve Jobs about it, and it appears that Jobs answered him, as he has taken to doing in recent months. As it pertains to iPad printing, Steve simply said "It will come." Certainly makes sense, as many users are buying iPads to use as their primary device when on the road, and printing support is sorely missed, especially in the enterprise field.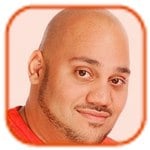 Posted by Andru Edwards Categories: Apple, Handhelds, Home Entertainment, Internet, Rumors,

When Apple introduced the world to the original iPhone, YouTube wasn't part of the equation, but in the weeks leading up to launch, Steve Jobs revealed that YouTube would in fact have a dedicated app built right in to the iPhone and that the company had started the task of re-encoding their videos to H.264 format, which plays nice with the device. Fast-forward to today, and we are hearing similar rumblings as it pertains to Hulu and the iPad.
The biggest complaint we are hearing about the iPad is that it lacks Flash support, which means that a device that seems to be perfect for watching videos on Hulu, has no way to actually accomplish that task. However, it seems that Hulu is already hard at work on an iPad-compatable version of the site. Now, we don't know if this is actually going to be a Hulu app, similar to what YouTube has on the iPhone, or if Hulu is simply switching up it's Flash player and adding support for HTML5. The nice thing here is that Hulu has been using H.264 compression in their videos since the beginning, so the only real change that needs to be made to be iPad-compatable is to allow videos to be played outside of the Flash player, and HTML5 solves that perfectly.
At this point, we wouldn't be surprised if a week or two prior to the launch of the iPad, Apple let's us know that USA-based iPads will ship with Hulu supported from day one.
Read More

| TechCrunch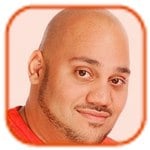 Posted by Andru Edwards Categories: Apple, Cameras, Handhelds, Rumors,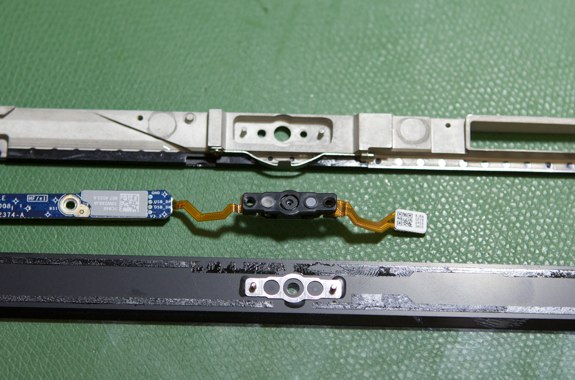 Looks like those of you who were sure that the iPad would have a camera were almost right. If the iPad internal bezel component is anything to go buy, it looks like Apple decided late in the game to not include a camera in their soon-to-be-released tablet - that, or they were keeping their options open. In the image above, you see the iPad bezel at the top, and a bezel for a unibody MacBook at the bottom. In the middle is the camera that slips into the MacBook frame, and as you can see, it fits perfectly into the iPad frame as well. I guess this means we can hold out hope for a camera in iPad version 2?
Read More

| Mission:Repair

© Gear Live Inc. – User-posted content, unless source is quoted, is licensed under a Creative Commons Public Domain License. Gear Live graphics, logos, designs, page headers, button icons, videos, articles, blogs, forums, scripts and other service names are the trademarks of Gear Live Inc.