The other day we filled you in on details about the iPad 3, which will feature a 2048x1536 display, as confirmed by our friends at MacRumors. Now, the folks over at iFixIt are chiming in, explaining the process of figuring out that the purported iPad 3 panel will feature a Retina Display. Check out the video above for the details. Of course, Apple has yet to officially announce anything having to do with the next iPad, and won't be saying anything until March 7, so this is all just a hypothesis. Nevertheless, this is what's gonna happen. Expect it!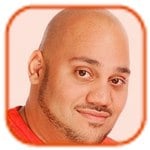 Posted by Andru Edwards Categories: Apple, HDTV, Rumors,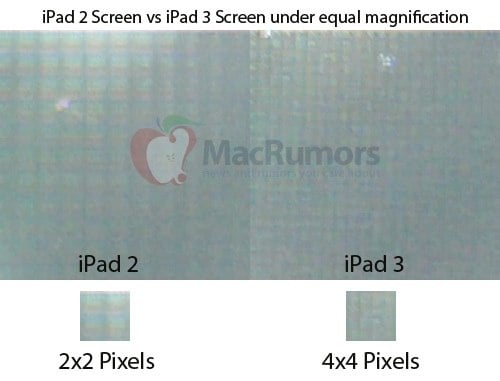 If you were curious if the iPad 3 would ship with a Retina display after all the rumors, well, wonder no more. MacRumors has independently confirmed that the panels that are to be used in the next iPad sport twice the linear resolution as the original iPad and iPad 2, sporting four times as many pixels. The site obtained one of the new panels and put it under a microscope in order to check out the pixel density. The results show that the pixels in the newer display panel are a quarter of the size of the pixels found in previous models.
MacRumors does note that the panels are not directly from Apple, however, they are listed as OEM replacement displays for the iPad 3 and are in mass production. The difficulty in creating 9.7" display panels with a 2048x1536 resolution make this all but obvious that these are for the next iPad.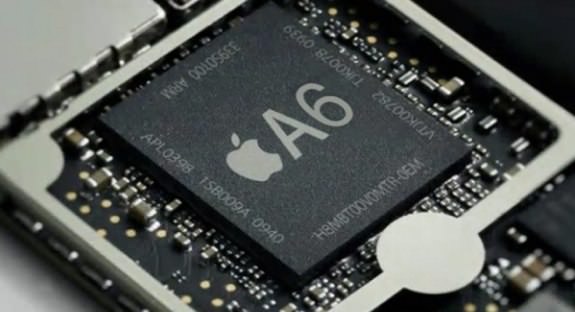 It's expected that Apple's next mobile iOS processor, which will likely be called the A6, will debut alongside the new iPad 3 that should be introduced sometime in the next month or two. Today we're learning that the latest iOS 5.1 beta includes processing core management controls that support both dual-core and quad-core chips. One would of course conclude that the expectation here is that the A6 processor will be a quad-core chip. There's nothing more than rumor for now, but it definitely wouldn't surprise us, based on Apple's update cycle. There are already quad-core Android tablets floating around, and we find it a little hard to believe (though not impossible) that Apple would stick witha dual-core chip rather than iterating to a quad-core design for the next iPad and the iPhone 5.
What do you think? Sound off in the comments!
Read More

| 9to5Mac

If Apple sticks to its usual schedule, it will likely unveil its third-generation iPad in early 2012. But when exactly will we get our hands on the shiny new tablet?
A new report from the Economic Times, picked up by Focus Taiwan and 9to5Mac, says Apple will launch the iPad 3 on Feb. 24 in honor of Steve Jobs's birthday.
As 9to5Mac noted, Apple typically unveils its gadgets at press events on Tuesdays or Wednesdays and launches those products on a Friday or Saturday. Feb. 24 is a Friday, so if there's any truth to the rumor, the iPad 3 would probably hit stores that day but be introduced earlier in the month.
The iPad 2 hit stores on Friday, March 11; it was unveiled on Wednesday, March 2. Jobs, who at the time was on medical leave, returned to show off the new tablet. "We've been working on this product for awhile and I didn't want to miss today," Jobs said at the time.
The first iPad was unveiled on Wednesday, Jan. 27 and hit stores on Saturday, April 3.
Click to continue reading Rumor says iPad 3 will launch on February 24, Steve Jobs birthday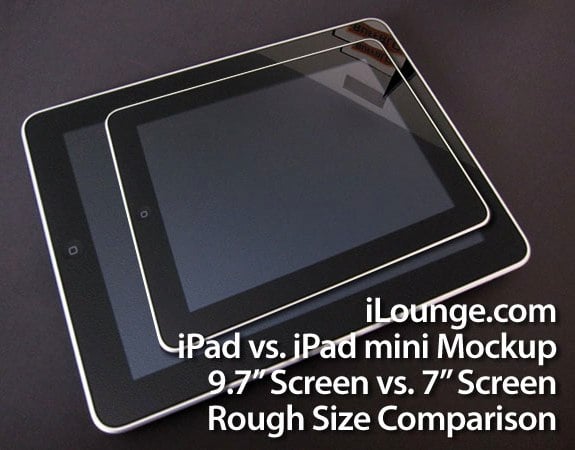 The iPad 3 rumors are in full swing and many of them are focused on a new device possibly arriving as soon as the first quarter of 2012. But a new bit of information has just emerged that makes the next generation of iPads even more enticing, and it has to do with a smaller form factor.
Chinese tech site Digitimes has gone on record with a source that says Apple will introduce a new iPad size in 2012. According to the source, the new size will be 7.85 inches, a size specifically designed to compete head-to-head with the newly popular Kindle Fire from Amazon. The current generation of iPads are 9.5 inches tall, while the Kindle Fire measures just 7.5 inches, making it easier to tuck into a spare pocket or hold for extended periods of time while reading an e-book.
According to the report, the smaller iPads wouldn't arrive until later in the year. The report states, "In addition to purchasing 7.85-inch panels from LG Display, Apple will also buy panels from AU Optronics (AUO), indicated the sources, adding that makers in the supply chain are likely to begin production of the 7.85-inch models at the end of the second quarter of 2012."
Click to continue reading Apple set to Introduce a 7.85-Inch iPad in 2012?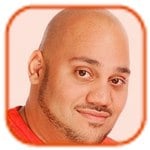 Posted by Andru Edwards Categories: Apple, Displays, Handhelds, Rumors,

We're entering that special time of year. No, not the season when people begin to wrap presents and trim their trees, but those months leading up to the period when it's assumed that Apple will launch its next-gen tablet that iPad rumors abound.
The latest report comes from Digitimes, which has claimed makers of iPad displays including Samsung, LG, and Sharp shipped one million high-res panels for the iPad 3 in October. It also said these suppliers will increase shipments to two million units in November.
Apple will begin assembling the third iPad in January of 2012, Digitimes also said.
It alleged that Apple is developing a new 7.85-inch panel, and suppliers AU Optronics (AUO) and LG have already sent samples to Apple. However, Digitimes said it couldn't determine whether or not Apple would add an iPad of this size to its line next year.
Click to continue reading iPad 3 displays already shipping to Apple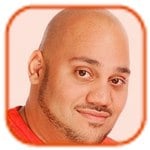 Posted by Andru Edwards Categories: Apple, Handhelds,

Apple released the iPad 2 last March without upgrading its display, and but a CNet report has said Apple is now facing challenges with bumping the screen of the iPad 3 up to Retina Display standards.
Apple would like its third-generation tablet to have a Retina Display, but CNet's source said LG and Samsung, makers of Apple tablet panels, are having trouble packing the huge number of pixels necessary into a 10-inch screen.
Retina display, according to Apple's definition, means the "display's pixel density is so high, your eye is unable to distinguish individual pixels." The iPhone 4S features a Retina Display with a resolution of 960x620. Apple packed 326 pixels per inch (PPI) into the 3.5-inch screen to give graphics a super sharp, seamless look. It's the most detail a human retina can see at a distance of 12 inches, Apple has said.
CNet noted that it's not possible to cram that many pixels into the iPad 3. Display manufacturers like Samsung and LG have created displays with a maximum of 2,048x1,536 resolution, for 264 PPI, and at this point, that's as high as they've been able to take the resolution of tablet's screens. While that's twice the 132 PPI on the iPad 2, it's still not quite Retina Display quality.
Click to continue reading Apple having trouble with iPad 3 Retina Display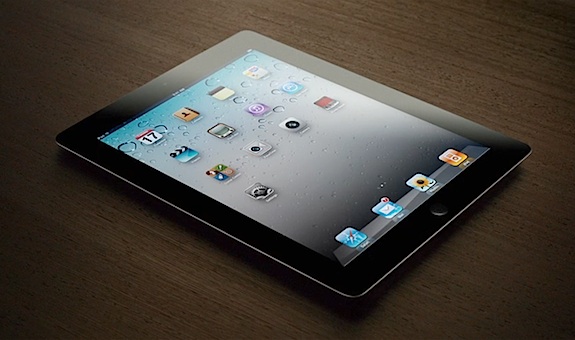 We've been hearing whispers for months that Apple would be releasing a third iPad this fall, and just had a hard time believing it, especially when they proclaimed 2011 as the Year of the iPad 2. However, word is coming in from multiple sources now saying that Apple will definitely be releasing a new iPad this fall, most likely at the same September event that they'll use to introduce the iPhone 5 to the world. According to the guys at This is my next..., the new device will be called the iPad HD, and will be sold alongside the existing iPad 2. It will simply be a pro model with a high resolution display, sporting a 2048 x 1536 resolution, and may boast pro apps like Final Cut or Aperture. Definitely an interesting rumor, but of course, take it with a grain of salt until Apple makes it official.
Read More

| This is my next...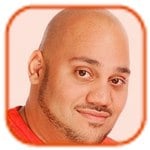 Posted by Andru Edwards Categories: Apple, Displays, Handhelds, Rumors,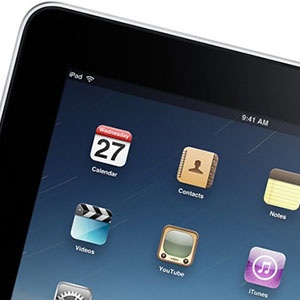 A Korean paper is claiming that Apple is teaming up with Samsung to bring its Active-Matrix Organic Light-Emitting Diode (AMOLED) display technology to the iPad 3.
A "source" allegedly told The Korea Herald that "Apple wants to tap into Samsung's AMOLED technology for an upgraded version of the iPad 2." The site also claimed that Apple chief operating officer Tim Cook started chatting with Samsung about the possibility of integrating the technology on a recent trip to South Korea, and it pegs the end of the year for the launch of Apple's next-generation tablet.
Apple didn't upgrade the iPad's display with the second iteration of the device it released in March, and rumors about the fabled iPad 3's screen have already started to trickle in. Earlier this month, reports circulated that the next iPad will feature a 3D display.
Click to continue reading Apple considering Samsung AMOLED panels for iPad 3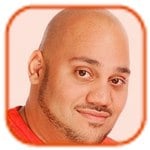 Posted by Andru Edwards Categories: Apple, Displays, Rumors,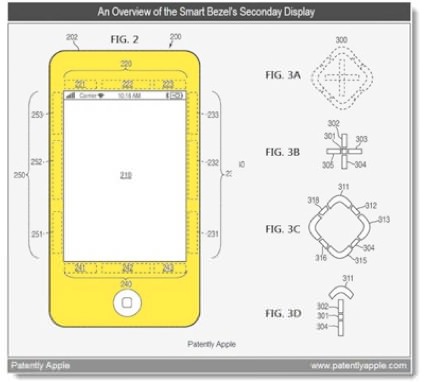 One of the features Amazon champions on its Kindle e-reader is the black-and-white E Ink screen, which puts less stress on the eye than the iPad or iPhone's LCD screen. A recent patent application, however, suggests that Apple is looking to produce a device with a hybrid E Ink-LCD screen.
Not only that, Apple's hybrid screen might have the ability to split into quadrants, with some segments displaying images via LCD and others displaying via E Ink. That, according to Patently Apple "would work very nicely with Apple's proposed use of Spaces on future iOS devices."
Specifically, Apple's patent covers a system for switching between an electronic paper display and a video display based on visual content.
"Based on the one or more features, the control circuitry could selectively enable the device's electronic paper display or the device's video display," Patently Apple said.
Click to continue reading Apple working on hybrid E-Ink LCD display?
© Gear Live Inc. – User-posted content, unless source is quoted, is licensed under a Creative Commons Public Domain License. Gear Live graphics, logos, designs, page headers, button icons, videos, articles, blogs, forums, scripts and other service names are the trademarks of Gear Live Inc.