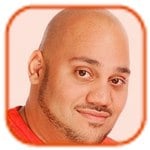 Posted by Andru Edwards Categories: Apple, Handhelds, Product Reviews, Software,
Ever since I picked up an Apple iPad 2, I've spent more time with it than my original iPad. At 1.3 pounds, the 33 percent thinner iPad 2 is unquestionably more comfortable to hold and offers the promise of greater speed and utility. In some cases, doing what was once impossible with an iPad 1 is obvious. I could never, for instance, shoot or edit video with my old device. The remaining iPad 2 differences, however, are harder to spot; so I spent some time this weekend in search of them.
The iPad 2 has always had an accelerometer, which basically tells the device if it's in motion. It's great for, say, driving games, so you can steer with the whole device. I use this when playing Real Racing HD. Now the iPad 2 has a three-axis gyroscope, which not only recognizes motion, but the speed and angle of it. That's the good news. The bad news is that it's still hard to find any apps (from Apple or anyone else) that use it.
Apple reports at least two games that take advantage of the new gyroscope: "Dead Space" from EA and "N.O.V.A 2 Near Orbit Vanguard Alliance HD." According to the "Dead Space" page in the App Store, version 1.0.2, which was released on the same day the iPad 2 arrived in stores, now has "more intuitive controls of your movement". This is made possible through "Y-Axis Inversion". No mention of gyroscope axis, but I'm guessing that's probably what EA is talking about. I downloaded the game to try it out.
Click to continue reading Apple iPad 2 review: Second Thoughts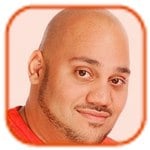 Posted by Andru Edwards Categories: Apple, Corporate News, Handhelds,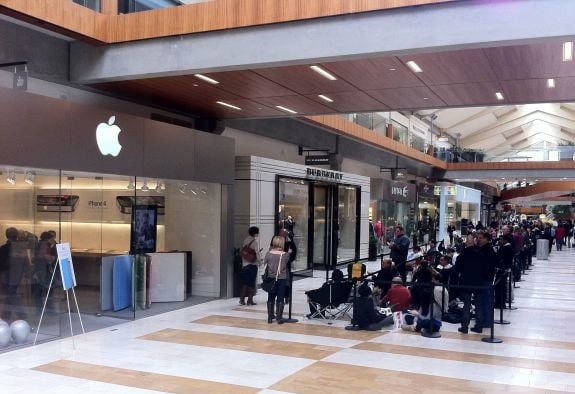 Given the destruction caused by the earthquake and subsequent tsunamis, Apple announced today that it will delay the release of the iPad 2 in the country.
"We are delaying the launch of the iPad 2 in Japan while the country and our teams focus on recovering from the recent disaster," Apple spokeswoman Natalie Kerris confirmed.
The iPad 2 went on sale in the U.S. on March 11 and was scheduled to launch in more than two dozen additional countries, including Japan, on March 25. An 8.9-magnitude earthquake, however, hit northeast Japan on March 11, prompting devastating tsunamis that have wiped away entire towns and killed thousands.
Click to continue reading Apple delays iPad 2 launch in Japan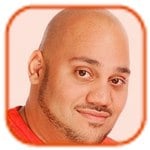 Posted by Andru Edwards Categories: Apple, Handhelds,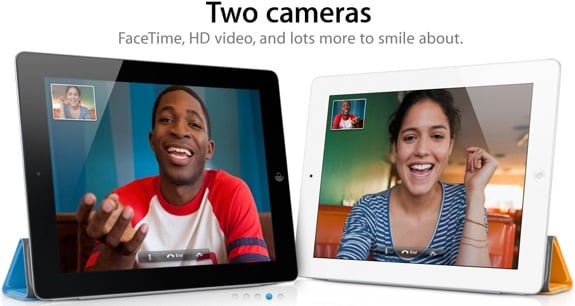 SXSW 2011 brings 20,000 early adopters to downtown Austin, Texas every year, but this year the Apple iPad 2 was going on sale at the exact same time. What is a gadget-loving, Web professional to do? Apple made things a little easy by opening a temporary "pop-up" store just a few blocks from the convention center. On Friday, the lines were around the block. Today, it is just another busy, Apple retail store.
Sales at the pop-up store were brisk despite the fact there are two other Apple stores in Austin, which do about $30 million in combined annual business. The demand for the iPad 2 is driven partly by the fact that Apple didn't accept pre-orders on the device, forcing would-be early adopters to brave the lines at retail stores.
Click to continue reading iPad 2 is the star gadget of SXSW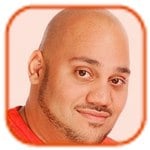 Posted by Andru Edwards Categories: Apple, Corporate News, Handhelds,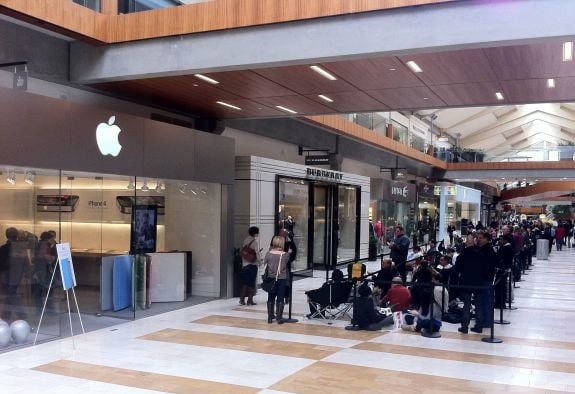 At 5:10pm ET, an Apple employee suddenly shouted, "Everybody start cheering!"
And the crowd roared as Russian tourist Alex Shumilov, 29, bounced up the stairs of the New York City's flagship Apple store on Fifth Avenue, clasping two white iPad 2 boxes in each of his hand.
After camping outside the store for 28 hours, through more rain than shine, Shumilov became one of the first people in the world to own an iPad 2. It's quite a story to tell when he returns home to Moscow this Sunday.
"I'm a bit tired," he said, while grinning from ear to ear. "But I came all the way here for the iPad. I got two white ones. Everyone is waiting for white!"
By 4:30pm ET, the line for the iPad 2 outside the Apple Store was more than a mile long. It filled the public pavilion (we felt sorry for neighboring F.A.O. Schwartz), wrapped around the block, and continued along one side of the next block.
According to several Apple employees, the line began to pick up around 2pm. Bottles of water were distributed to the early goers, but what most really craved were stools.
Click to continue reading Surprise! iPad 2 launch draws crowds at Apple Stores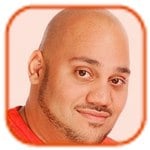 Posted by Andru Edwards Categories: Accessories, Apple, Design, Handhelds, Videos,
Apple's done a number of things to improve the speed and utility of its popular tablet device. The Apple iPad 2 features the faster A5 processor, two cameras, and a gyroscope. However, one of the more interesting iPad 2 innovations can be found outside the product: The new Smart Cover. It's also the source of the iPad 2's first entertaining parlor trick.
That cover, a mixture of leather (or polyurethane), microfiber and magnets snaps neatly onto the left side of the iPad 2 (there are no special notches on the iPad, the cover simply auto-aligns itself). The Smart Cover's second trick is to put the tablet to sleep when you lay it down on top of the screen. Upon closer examination, however, it becomes clear that the active part of the cover is only in the last quarter panel. In other words, the iPad 2 doesn't sleep until the last part of the cover touches the screen. This means that there's also some sort of electronic mechanism within the cover and the right side of the iPad 2.
Click to continue reading Video: Fun with the iPad 2 magnets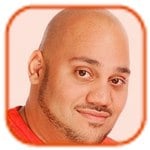 Posted by Andru Edwards Categories: Apple, Handhelds, Product Reviews, Videos,
Just in time for its March 11th arrival, we've got an in-depth iPad 2 review, that explores the tablet's new features, like its front- and rear-facing cameras, the FaceTime video chat app, and the faster A5 processor, amongst other improvements. Sometimes, though, you just want to see a shiny new device in action—so for those of you dying for a closer look at the tablet (that isn't culled from an Apple commercial or footage from last week's event), check out our video review below.
The iPad 2 may seem like solid gold—and make no mistake, it's definitely a strong tablet and an improvement upon the original—but our reviews point out some of the flaws or lacking features that you might not have considered yet. Did you know that the rear-facing camera offers less than a single megapixel of resolution, for instance? Our video also shows why some criticism of the iPad 2—namely its lack of Flash support—is starting to matter less and less.
Click to continue reading Video: iPad 2 review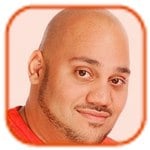 Posted by Andru Edwards Categories: Apple, Handhelds,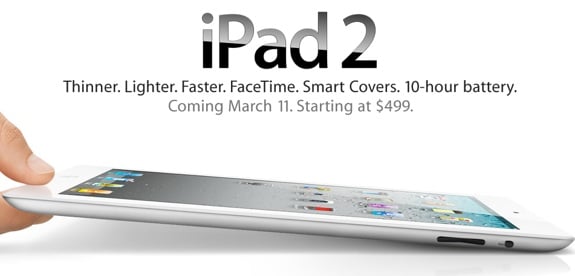 Taking a page from Verizon's book, Apple announced Thursday that the iPad 2 will be available online starting at 4am Eastern time Friday.
Unlike the first iPad, Apple did not offer a pre-sale for the iPad 2. The next-generation tablet will be available in Apple Stores, as well as Best Buy, Target, Walmart, and AT&T and Verizon Wireless stores at 5pm local time, but those who are truly eager for the iPad 2 can get up at 4am (or 1am on the West Coast) to place their order.
Apple said that customers who purchase the tablet in-store will get a free personal setup service, which will assist with e-mail and apps.
The Wi-Fi version of the iPad 2 will sell for $499 for the 16GB model, $599 for the 32GB model, $699 for the 64GB model. The iPad 2 with Wi-Fi + 3G will be available for $629 for the 16GB model, $729 for the 32GB model and $829 for the 64GB model. It will come in white or black, and Apple will sell versions that run on the Verizon or AT&T networks.
In the App Store, Apple will add iMovie and GarageBand for iPad for $4.99 each. The new iPad 2 Smart Cover will also go on sale Friday in a variety of polyurethane colors for $39 or leather for $69.
Click to continue reading Apple iPad 2 online sales start Friday at 1:00 AM PST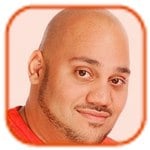 Posted by Andru Edwards Categories: Apple, Corporate News,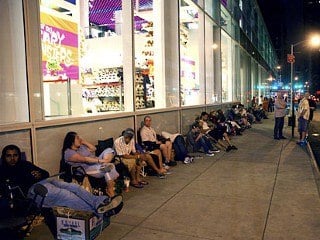 For all you South by Southwest Interactive attendees distraught at the prospect of missing out on the Apple iPad 2's launch at 5pm on Friday, you're in luck. According to an Austin newspaper, Apple is opening a pop-up store tomorrow just for you.
A leasing agent told Austin's The Statesman that Apple is retrofitting a 5,000 square foot temporary store in the Scarbrough Building on Congress Avenue in downtown Austin. Apple is said to have leased the space for two weeks. Construction apparently began on Wednesday, and the windows are still covered with black vinyl.
"They came in town on Monday, did a quick tour, found a spot, and they're in there working and will open by Friday," Rance Wilemon, a partner at Plat.Form Real Estate told The Statesman. "We would have loved to have had them" in the Second Street District. "They're just a great draw."
Click to continue reading Apple opening pop-up store at SXSW for iPad 2 launch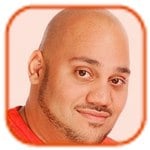 Posted by Andru Edwards Categories: Apple, Music, Software,
Less than a week after Apple released iTunes 10.2 with iOS 4.3 sync support, an update has arrived that seems to lack any new features.
At Apple's iPad 2 reveal last week in San Francisco, CEO Steve Jobs said iOS 4.3 would be available on March 11, the same day the second-generation tablet will go on sale. In anticipation of the update to the mobile platform as well as the new tablet, Apple released iTunes 10.2 last Friday. Then on Tuesday, Apple handed out iTunes 10.2.1, which contained the exact same description as iTunes 10.2.
The update is seemingly identical to the 10.2 version of iTunes, which has an improved version of Home Sharing that lets users stream content from their iTunes library between computers and to an iPad, iPad 2, iPhone 3GS, iPhone 4 (GSM), or iPod touch (third and fourth generation), as long as the device running the iOS 4.3—which means users will have to wait until Friday to take advantage of beefed-up Home Sharing.
Click to continue reading Apple releases iTunes 10.2.1, iOS 4.3 next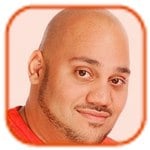 Posted by Andru Edwards Categories: Features, Handhelds,
No point in denying it, I've been thinking about how I can get an Apple iPad 2 ever since Apple unveiled it on March 2. As a current iPad owner, though, this means I have some decisions to make.
I could sell it on the open market. But eBay is already stuffed to the gills with new and used iPads. So is Craigslist. I could use one of the services that offer tech trade-ins, but most want to give me $400 or less for my pristine, first-generation iPad. The longer I wait, the less I'll get. Having spent over $900 (with tax and my iPad cover) on the tablet last year, I'm having trouble accepting that I might have to sell my iPad for less than half its original value.
Click to continue reading iPad owners: Will you be buying iPad 2?
© Gear Live Inc. – User-posted content, unless source is quoted, is licensed under a Creative Commons Public Domain License. Gear Live graphics, logos, designs, page headers, button icons, videos, articles, blogs, forums, scripts and other service names are the trademarks of Gear Live Inc.