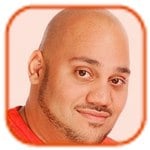 Posted by Andru Edwards Categories: Handhelds, Wireless / WiFi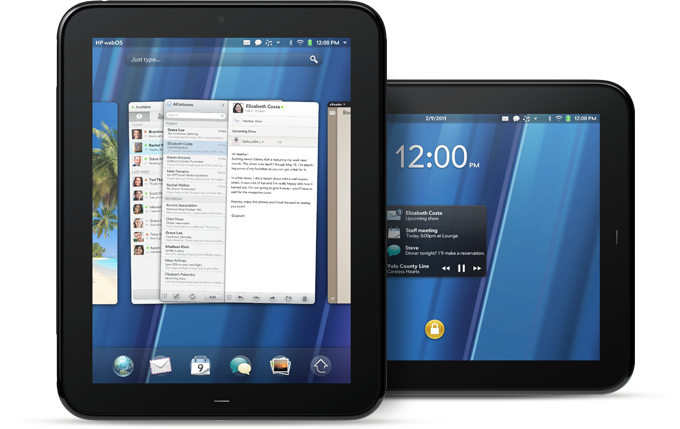 The HP TouchPad finally has a launch date! If you've been jonesing to pick up the first webOS tablet, your lucky day will be July 1st, as long as you're cool with the Wi-Fi model. If you prefer the 3G TouchPad, you'll have to wait until later this summer. The 3G provider for the TouchPad will be AT&T, which may influence your decision on waiting. You'll be able to get the 16 GB TouchPad for $499, while the 32 GB model will retail for $599, which is right in line with iPad 2 pricing.
Read More

| Palm Blog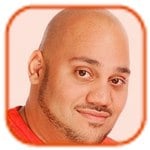 Posted by Andru Edwards Categories: Apple, Cell Phones, Handhelds, Software

Apple has been busy updating their Dev Center with all of the hotness they talked about today during the WWDC 2011 keynote. They just added in all the iOS 5 beta versions for the various iPhone, iPad, iPod touch, and Apple TV devices that will support it, and if you're a Mac developer, don't forget to also pick up the latest Lion Developer Preview 4.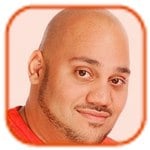 Posted by Andru Edwards Categories: Apple, Cell Phones, Corporate News, Handhelds, Software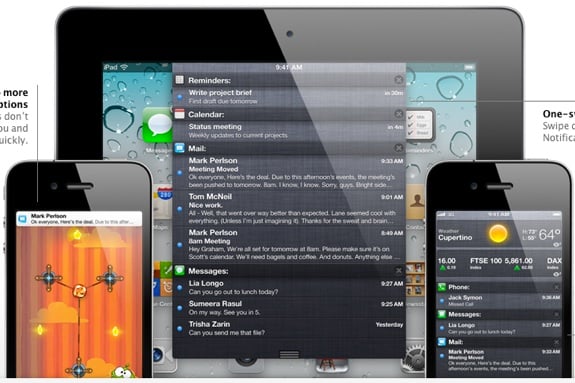 Notifications are about to get a much-needed facelift in iOS 5. We've complained many times about how, with the growth of apps using push notifications, unlimited text messaging packages, and local notifications, the pop-ups were simply getting out of control. With iOS 5, they're gone. Instead, as announced this morning during the Apple WWDC 2011 keynote, they're replaced by a simply notification at the top of the screen that doesn't interrupt you in the middle of whatever you are doing. You can also swipe down from the top of the screen to get to a list of all your recent notifications in one spot (they call this Notification Center.) Finally, you can also choose to have your recent notifications displayed right on your lock screen. Swipe an app icon to the right, and you are opened right into that app. This definitely takes a bunch of cues from MobileNotifier, a jailbreak-only notification app (that we use and love,) and improves upon it in many ways. In fact, Apple recently hired the developer of MobileNotifier, so this all makes perfect sense. iOS 5 launches this fall.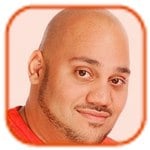 Posted by Andru Edwards Categories: Apple, Cell Phones, Corporate News, Handhelds, Software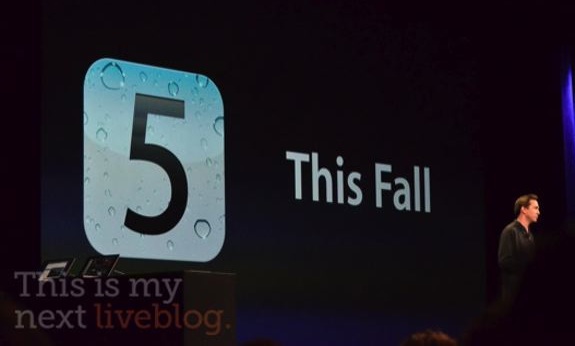 As part of the WWDC 2011 keynote, Apple's Scott Forstall announced that iOS 5 will be available to all users this fall. It'll work with iPhone 3GS, iPhone 4, and iPhone 5 (although they didn't mention the next iPhone, it's a no-brainer) as well as iPad and iPad 2, and the 3rd, 4th, and 5th generation iPod touch. The fall release date is a good indicator that we won't be seeing the launch of new iPhone hardware until the fall as well. We will have a wrap-up of some of the best iOS 5 features that were demoed today in just a bit!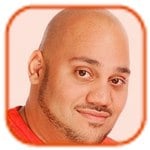 Posted by Andru Edwards Categories: Apple, Cell Phones, Corporate News, Handhelds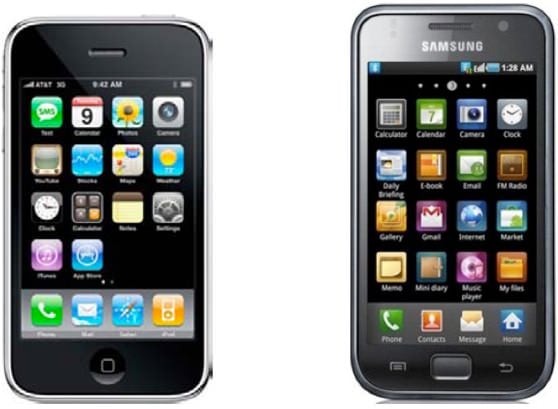 A federal judge last week ordered Samsung to hand over several unreleased cell phones and tablets to Apple as part of the latter's lawsuit against Samsung claiming patent and trademark infringement, as first reported by Courthouse News Service.
"Apple has demonstrated good cause for some, limited expedited discovery," said Judge Lucy Koh last Wednesday in a ruling for Apple in its request for samples of five Samsung products earlier than would normally be granted in such cases.
At the time of the ruling, Samsung had 30 days to deliver product samples, packaging and package inserts pertaining to its Google Android-based Galaxy S2, Infuse 4G, and Infuse 4G LTE smartphones, as well as two tablets, the Galaxy Tab 8.9 and Galaxy Tab 10.1.
Samsung will not be required to provide Apple with testimony from its executives.
Click to continue reading Judge says Samsung must provide Apple with unreleased smartphones and tablets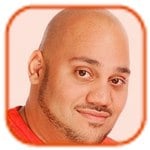 Posted by Andru Edwards Categories: Apple, Cell Phones, GPS, Software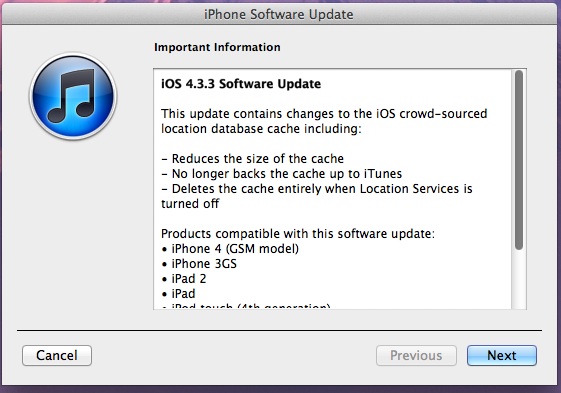 Apple just released iOS 4.3.3, an update aimed to fix the location tracking issue that raised a bunch of concerns over the last couple of weeks. With this update, the consolidated.db database that stores the location data will be reduced in size, and that database will no longer be backed up to iTunes. In addition, if you turn Location Services off, the cache gets deleted entirely. Plug your iPhone in and have iTunes check for the update when you get a chance--jailbreakers, you'll wanna wait until there's a compatible fix.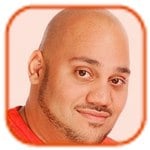 Posted by Andru Edwards Categories: Apple, Handhelds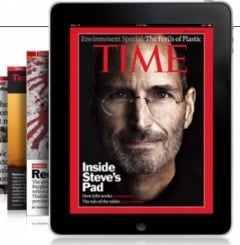 Time Inc. has signed a deal with Apple that will allow print subscribers to access iPad versions of its magazines for free.
Starting Monday, subscribers to Fortune, Sports Illustrated, and Time can read these magazines on their iPad by entering an authentication code identifying themselves as print subscribers, the Wall Street Journal reports.
Magazines have struggled to take off on the iPad. Earlier this year, Apple unveiled a subscription platform for the App Store that awarded 70 percent of revenue to publishers and 30 percent to Apple. However, many publishers found the financial terms to be unfair, and said they wanted full control of subscribers' personal information.
Click to continue reading Apple and Time Inc. sign deal that gives Time subscribers free iPad access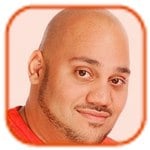 Posted by Andru Edwards Categories: Handhelds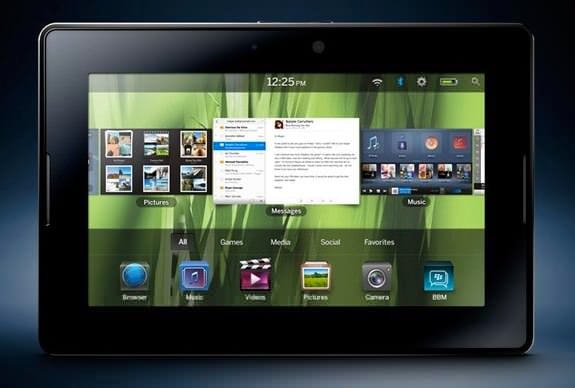 The 7-inch BlackBerry PlayBook tablet goes on sale today in the U.S. and Canada. The PlayBook has a 1024x600 touchscreen display, and a dual-core, 1-GHz Cortex A9 microprocessor backed by a full gigabyte of RAM. It's offered in 16GB for $499, 32GB for $599, and 64GB for $699 - for even better prices check out the PlayBook on eBay.
While reviews for the new tablet have been generally positive (see our BlackBerry Playbook review,) the PlayBook had a tough time actually getting off the ground. It's been criticized for its lack of native email, calendar, and organizing apps. Furthermore, the tablet was delayed, which could be attributed to high demand for Apple's iPad. The release date, originally slated for the first quarter of 2011, was reportedly pushed back due to a shortage of touch screen panels, which Apple had already allegedly obtained for the iPad 2.
When the iPad 2 went on sale in the U.S. March 11, eager Apple fanboys were camped out in long lines in hope of snagging one of the popular tablets. In the first sales weekend, analysts estimate Apple sold nearly half a million iPad 2s. The tablet sold out within a matter of days, and the wait time went up to five weeks.
Click to continue reading BlackBerry PlayBook goes on sale, iPad 2 not worried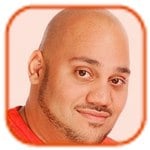 Posted by Andru Edwards Categories: Apple, Cell Phones, Editorial, Features, Home Entertainment, Software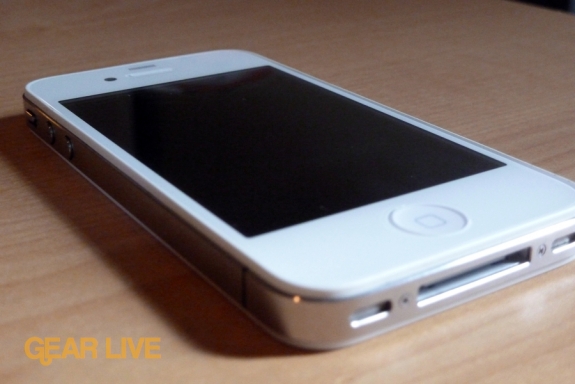 When the iPhone was launched in 2007, I met with Phil Schiller, SVP of World Wide marketing for Apple, and Greg Joswiak, the Apple VP in charge of marketing the iPods and iPhones. During the meeting they showed me the iPhone's many features and shared their goals for the device, which has now become a major business for Apple.
During that meeting, they made a comment that I believe is really the heart of Apple's secret sauce and the cornerstone of how it continues to outsmart its competitors. They laid the iPhone on the table, with it turned off, and asked me what I saw. I told them I saw a 3.5 inch blank screen. They said that from Apples point of view, the "magic" of the iPhone is strictly in the software. And, they de-emphasized the hardware.
Yes, the iPhone was a slick smartphone with a great screen and, at the time, it broke new ground in smartphone design, and Apple was very proud of that. However, with the iPhone turned off, it had very little value. But once it was turned on, the iPhone's OS and apps turned it into a completely different device. While it was a phone, the software made it much more—it became a vehicle for applications. It also had another component that really made it sing and dance; it was also an iPod and was tied directly to iTunes. Now it morphed into a much broader multi-purpose device. It was a phone, a vehicle for apps, and an iPod, which made it a great personal mobile entertainment system.
Click to continue reading The Blank Screen: How Apple Outsmarts Competitors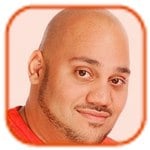 Posted by Andru Edwards Categories: Apple, Handhelds
What a difference a month makes. In March, Rep. Jesse Jackson Jr. (D-Ill.) was pushing for the federal government to provide every student in the U.S. with an Apple iPad. This week, Rep. Jackson complained that iPads were "probably responsible for eliminating thousands of jobs."
Somewhere along the line, he seems to have discovered that iPads are manufactured in China, not in the U.S.—a;nd; it had him hopping mad (see video below). Here's what Rep. Jackson said Friday afternoon on the House floor:
"In the 112th congress, unemployment is at 9 percent. And not a single piece of legislation considered by the 112th congress has done anything to address 13 million unemployed Americans.
"A few short weeks ago I came to the House floor after having purchased an iPad and said that I happened to believe, Mr. Speaker, that at some point in time this new device, which is now probably responsible for eliminating thousands of American jobs ... now Borders is closing stores because, why do you need to go to Borders anymore? Why do you need to go to Barnes & Noble? Buy an iPad and download your book, download your newspaper, download your magazine.
Click to continue reading Jesse Jackson Jr. calls iPad a job-killer
© Gear Live Inc. – User-posted content, unless source is quoted, is licensed under a Creative Commons Public Domain License. Gear Live graphics, logos, designs, page headers, button icons, videos, articles, blogs, forums, scripts and other service names are the trademarks of Gear Live Inc.