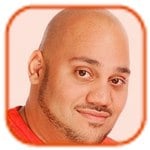 Posted by Andru Edwards Categories: Cell Phones, Features, Household, Podcasts, Videocasts, Videos
In this episode of Bleeding Edge TV, I show you how to set up the Nest Protect. The easiest way to getthe smart connected smoke + carbon monoxide detector from Nest ready for installation is using the iPhone or Android smartphone apps that the company provides. Using the Nest app, you set up the Nest Protect on your Wi-Fi network, test its functions prior to installation, get familiar with its features, and then move on to installation (which will be in our next video.) If you have any questions about the setup process, let us know over on our Patreon page.
Don't forget to check out our Nest Protect unboxing as well!
Don't forget to subscribe to Gear Live's YouTube channel--also, we are giving away awesome perks for our Patreon backers - thanks for your support!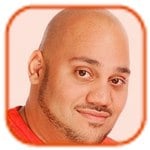 Posted by Andru Edwards Categories: Apple, Cell Phones, Corporate News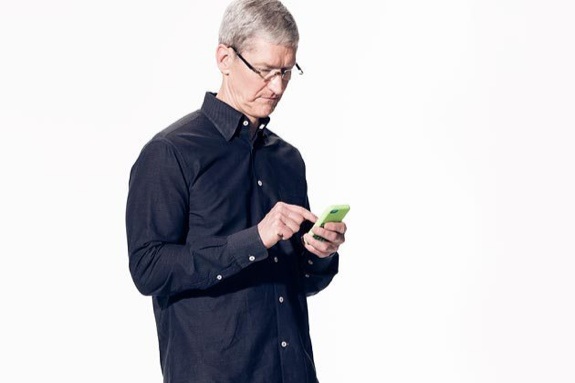 During today's Apple earnings call, CEO Tim Cook announced that 62% of current iPhone 4S buyers, and 60% of current iPhone 5c buyers are switching over from Android devices. The iPhone 4s is currently free with two-year contract, while the iPhone 5c is $99 (sometimes less) with the same term agreement (see our iPhone 5c review.) These numbers bring new light to the question that many ask, wondering why Apple keeps the iPhone 4s around, or why it made the iPhone 5c in the first place. They provide an inexpensive entry point with powerful hardware for users who just want to get started in the iOS ecosystem, without having to spend on a higher-priced flagship Apple device. By that tune, it would appear that the iPhone 5c is a success after all.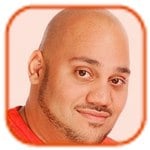 Posted by Andru Edwards Categories: Apple, Cell Phones, Corporate News, Handhelds, PC / Laptop, Portable Audio / Video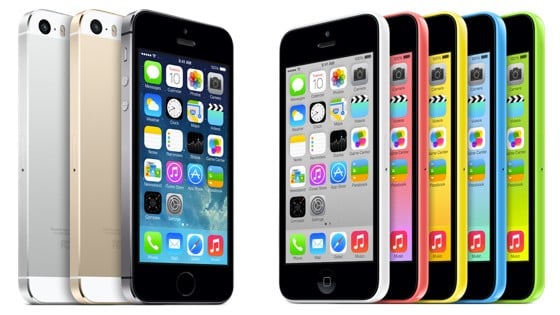 Today, Apple announced its second quarter earnings results, with revenue at $45.6 billion, beating the guidance of $42-44 billion that it previously gave, while also soundly beating analyst estimates.
How did Apple make that money? Mostly on the back of the iPhone. Device sales for Q2 2014 include 43.7 million iPhones sold, 16.3 million iPads, 3 million iPods, and 4.1 million Macs. In the same quarter last year, the iPhone sold 37.4 million, iPad 19.5 million, iPod 5.6 million, and Mac 3.9 million. The company also announced that Apple TV sales has now surpassed 20 million.
Apple isn't done yet. During today's earning call, CEO Tim Cook reiterated that Apple has new hardware categories that it's excited to reveal here in 2014. Time will tell if they'll be big enough to garner their own bulletpoint in the quarterly results in the future.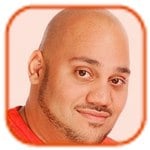 Posted by Andru Edwards Categories: Apple, Cell Phones, Handhelds, Software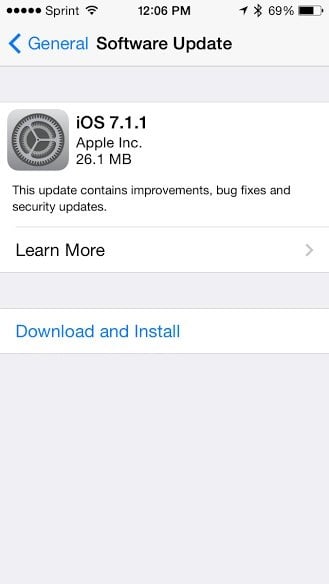 If you haven't yet updated, Apple released iOS 7.1.1 yesterday, focused on improving the responsiveness of Touch ID fingerprint recognition, iOS keyboard responsiveness, and Bluetooth keyboard usage as well. After installing the small 26 MB update, you should find that Touch ID is less forgetful, while the rest of the updates are fairly minor. You can head into iOS settings and check for the software update to grab it over the air now.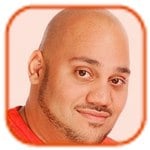 Posted by Andru Edwards Categories: Apple, Handhelds, Rumors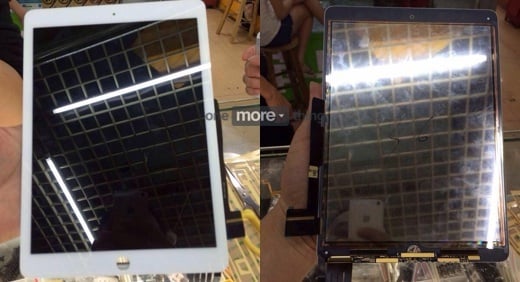 If today's leaked photos are to be believed, the next iPad Air will feature a front panel with an integrated display. This design change would allow for the iPad Air to be even thinner than it already is. Originally popping up on the One More Thing Web site, citing a "trusted Dutch source with connections in China." Interestingly enough, this photo come just a couple of days after the alleged leaked iPhone 6 front panel image appeared.
Of course, there's no way to confirm the validity of the photos or the parts featured in them. They could certainly be cloned parts, although One More Thing seems confident in their source, and has been correct on similar leaks in the past.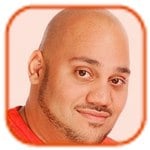 Posted by Andru Edwards Categories: Apple, Handhelds, Microsoft, Software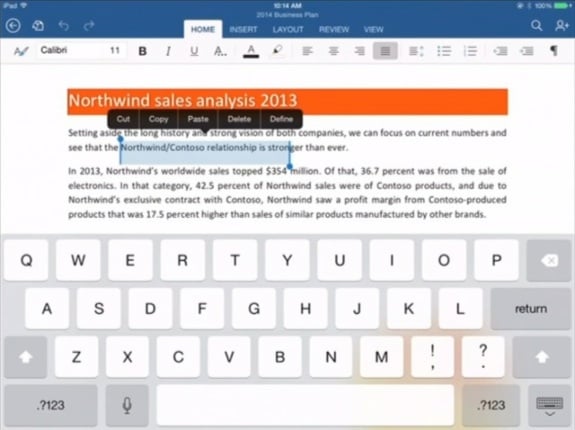 New Microsoft CEO Satya Nadella has announced the availability of Office for iPad, making it his very first public announcement since taking the helm of the tech company. Microsoft Office for iPad was not only announced today, but it's available for download today from the Apple App Store as well.
Office for iPad is comprised of three free apps: Word, Excel, and PowerPoint. You can use each app to view and present their respective Office documents, but if you also want to be able to create and edit documents, an Office 365 subscription is required. Through the power of OneDrive, changes made to documents in one place (like the iPad app) will sync over to your other environments (like your Windows laptop.) Here are the download links:
We'll have a full Office for iPad review shortly to let you know our thoughts!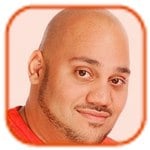 Posted by Andru Edwards Categories: Apple, Cell Phones, Handhelds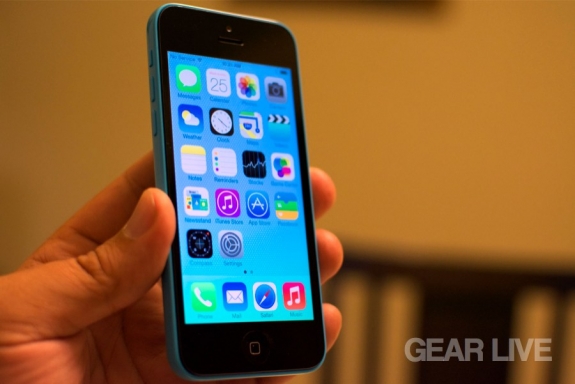 Apple has released an 8 GB version of the iPhone 5c. The new lower-capacity model will only be sold in select markets where LTE is just now coming to fruition as an entry-level device (since the iPhone 4s only supports 3G.)
"The mid-tier iPhone segment is growing year-over-year and the 8GB model provides a more affordable option for markets where LTE is becoming more established," an Apple representative told Re/code.
Apple's Online Stores in the UK, France, Germany, China, and Australia are the only territories selling the 8 GB iPhone 5c. In Europe, the cost is £429 for an unlocked model, available in all the same colors as the larger-capacity models. To be honest, this one has us scratching our heads a bit--8GB of storage on a phone that takes 8-megapixel images and high definition video is absolutely nothing. If Apple has it planned for the entry-level buyers, then the price should be less than it is.
Be sure to check out our iPhone 5c review.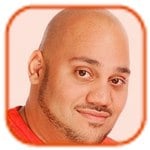 Posted by Andru Edwards Categories: Apple, Handhelds, Software, Transportation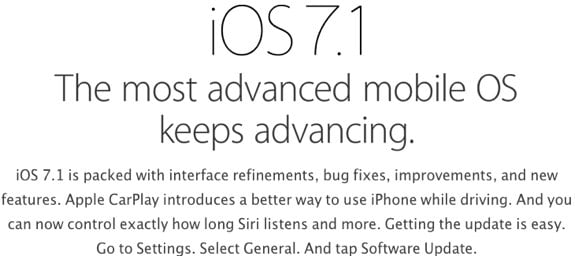 Earlier today Apple released iOS 7.1, an update for the iPhone, iPad, and iPod touch that brings with it several major features and improvements. Some of the more notable additions include CarPlay, Siri enhancements, iTunes Radio improvements, and overall stability improvements for iOS 7 on the iPhone 4. If you're unfamiliar, CarPlay was unveiled last week at the Geneva Motor Show, and will be available in some 2014 model vehicles, bringing iOS 7-style functionality to the center console dashboard, allowing users to control things like Maps, Music, Messages, and other apps.
You can download iOS 7.1 now, and we've got the full list of all the changes, according to Apple, after the jump.
Click to continue reading Apple releases major iOS 7.1 update, here's what's new!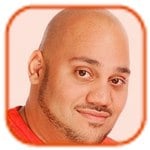 Posted by Andru Edwards Categories: Apple, Features, Home Entertainment, PC / Laptop, Podcasts, Videocasts, Videos
Since a lot of people were curious about if the WWE Network would be available on Apple TV, and how it would look compared to the other platforms out there, I went ahead and put together this video walkthrough and review. There are a bunch of pros to using an Apple TV for the Network, but one caveat that can be seen as a con.
In this video I cover:
How to subscribe to the WWE Network on Apple TV and skip the signup issues plaguing other devices
How to link your Apple TV purchase to your WWE.com account so you can access the Network everywhere
How to link your Apple TV purchase to other Apple TVs
How to use AirPlay to send WWE Network content from your iOS device to an Apple TV wirelessly
I also give an interface tour and my overall thoughts on how the WWE Network looks and feels on Apple's set-top box. I'll be doing more videos focusing on other devices as well, so if there's one you'd like me to focus on, feel free to contact me on Facebook or Twitter and let me know. Keep an eye on our YouTube channel (you can subscribe here!) to see the new stuff as it drops.
If you like what you see from the Apple TV, you can pick one up here from Apple.
Don't forget to subscribe to Gear Live's YouTube channel!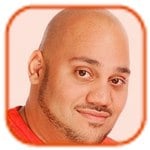 Posted by Andru Edwards Categories: Apple, Cell Phones, Features, Software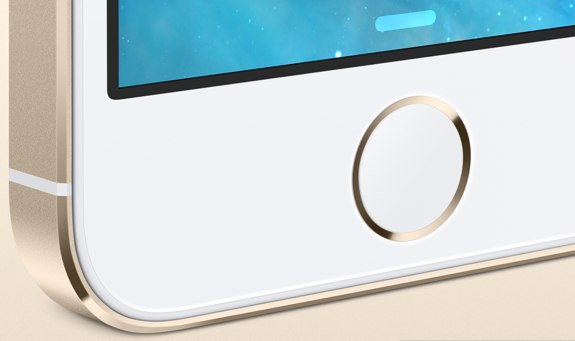 We're back for another installment of Ask Andru, where I take your burning tech questions and give you practical answers! This time, we have a two-parter as it pertains to securing your iPhone 5s (see our iPhone 5s review) and iPad, as well as making Touch ID work as well as expected. Here we go, these questions were sent in by Mike:
I have two questions,

I have a two part question, what is the best security app for the iPad mini with Retina display & the iPhone 5s?


Since I picked up my new iPhone 5s from the AT&T Store-Lynwood this past October and two exchanges for two new replacement phones from the Apple Store @ Alderwood Mall, the Touch ID still has not worked for me. Have other users had problems with the Touch ID? In regards to exchanging my 5s for a 5c or a Droid phone, I have been informed that it is past their respective fourteen day warranty period to facilitate an exchange because their operating systems will not allow this transaction to take place. So thus, AT&T and Apple have left me with a defective product.

Regards,
Mike
Let's start with that first one. When most people talk about security apps, I think they're asking about something that will protect them from viruses and malware getting installed on their mobile devices. For Android, for example, you might want to have something installed due to the rampant malware that can be found in the Google Play store. However, Apple sandboxes each app, and as such, none get full access to take over your device, no matter how hard they try. Apple also has a vetting process for each app as well, so there are no antivirus or anti-malware apps that you'll need. Yet, one app that I do love for security and protection is called 1Password. Let me explain.
Click to continue reading Ask Andru: How to improve Touch ID and secure your iPhone
© Gear Live Inc. – User-posted content, unless source is quoted, is licensed under a Creative Commons Public Domain License. Gear Live graphics, logos, designs, page headers, button icons, videos, articles, blogs, forums, scripts and other service names are the trademarks of Gear Live Inc.