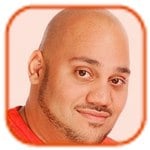 Posted by Andru Edwards Categories: Apple, Cell Phones, Editorial, Features, Home Entertainment, Software,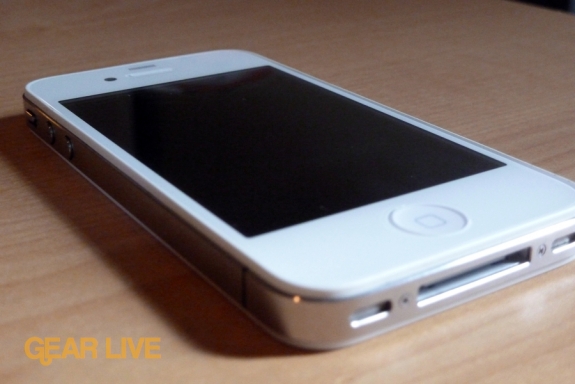 When the iPhone was launched in 2007, I met with Phil Schiller, SVP of World Wide marketing for Apple, and Greg Joswiak, the Apple VP in charge of marketing the iPods and iPhones. During the meeting they showed me the iPhone's many features and shared their goals for the device, which has now become a major business for Apple.
During that meeting, they made a comment that I believe is really the heart of Apple's secret sauce and the cornerstone of how it continues to outsmart its competitors. They laid the iPhone on the table, with it turned off, and asked me what I saw. I told them I saw a 3.5 inch blank screen. They said that from Apples point of view, the "magic" of the iPhone is strictly in the software. And, they de-emphasized the hardware.
Yes, the iPhone was a slick smartphone with a great screen and, at the time, it broke new ground in smartphone design, and Apple was very proud of that. However, with the iPhone turned off, it had very little value. But once it was turned on, the iPhone's OS and apps turned it into a completely different device. While it was a phone, the software made it much more—it became a vehicle for applications. It also had another component that really made it sing and dance; it was also an iPod and was tied directly to iTunes. Now it morphed into a much broader multi-purpose device. It was a phone, a vehicle for apps, and an iPod, which made it a great personal mobile entertainment system.
Click to continue reading The Blank Screen: How Apple Outsmarts Competitors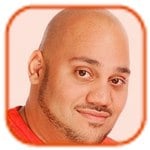 Posted by Andru Edwards Categories: Apple, Cell Phones, Handhelds, Rumors,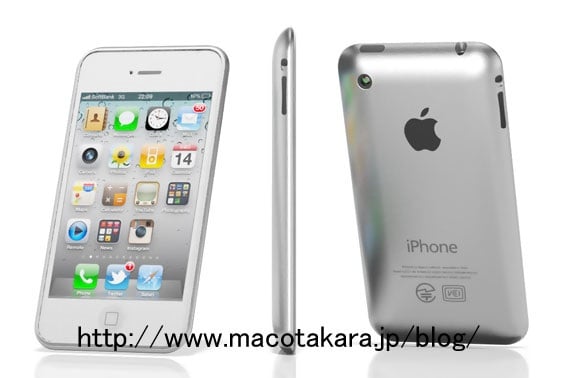 The iPhone 5 might not make its debut until October or later, according to a Monday report.
Citing a translated story on Macotakara.jp, AppleInsider said today that Apple has not yet ordered components for the next-generation iPhone. As a result, the iPhone 5 might be planned for Apple's 2012 fiscal year, which begins on September 25.
The Macotakara report predicted an iPhone 5 launch in the first half of fiscal 2012, but as AppleInsider notes, Apple probably won't miss the opportunity for holiday season sales, making an October or November launch most likely.
The iPhone 4 was released at last year's Worldwide Developer Conference in June, but this year, the focus will be on software, according to Apple.
Click to continue reading Rumor: No iPhone 5 this summer, fall debut instead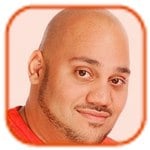 Posted by Andru Edwards Categories: Apple, Corporate News, Rumors, Software,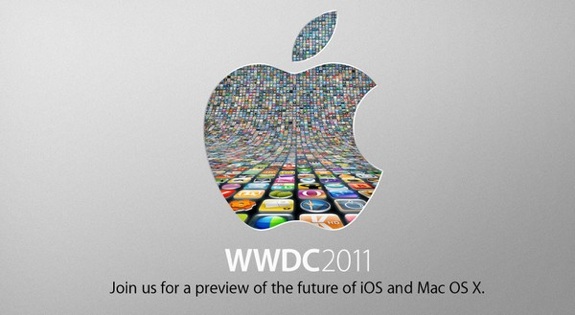 Apple has anounced that its annual Worldwide Developers Conference (WWDC) will run from June 6 to June 10 in San Francisco, with a focus on iOS and Mac OS.
"At this year's conference we are going to unveil the future of iOS and Mac OS," Philip Schiller, Apple's senior vice president of Worldwide Product Marketing, said in a statement. "If you are an iOS or Mac OS X software developer, this is the event that you do not want to miss."
Apple promised demonstrations of the new kinds of apps that developers can build using Apple's frameworks and more than 100 technical sessions presented by Apple engineers. Mobile app developers can "explore the latest innovations and capabilities of iOS" while Mac developers "will see and learn how to develop world-class Mac OS X Lion applications using its latest technologies and capabilities," Apple said.
Click to continue reading Apple's WWDC 2011 a lock for June 6-10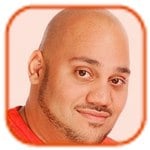 Posted by Andru Edwards Categories: Apple, Rumors, Software,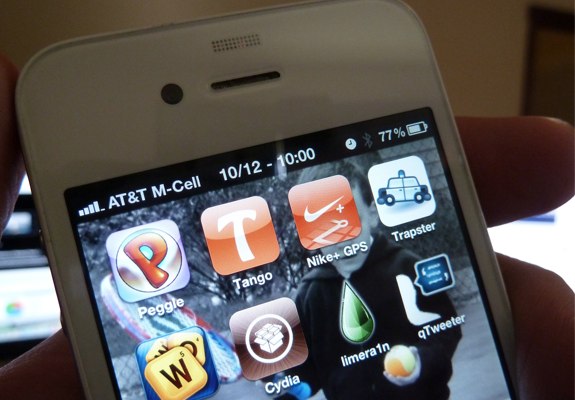 Sources have tipped off Techcrunch's MG Siegler that the latest incarnation of Apple's mobile operating system, iOS 5, might not hit consumer devices until fall. What's the big deal, you ask? The move is unorthodox for Apple: The typical pattern for the company is to announce a new upgrade to its mobile operating system in spring as a precursor to a summer hardware launch of a new iPhone.
There's been no Apple talk of a new operating system thus far—especially during what would have been the ideal timeframe for the chat, Apple's iPad 2 announcement in early March. This tracks with what Siegler's sources are saying, in that Apple is likely to hold off on iOS 5 until fall. The presumption is that Apple would get to chatting about its new mobile OS during its Worldwide Developer Conference (WWDC), with the official launch of the new OS version hitting during Apple's annual fall music event.
So where does that leave the iPhone 5? Unclear. While Apple typically releases a new version of iOS concurrently with a new iPhone, the delay of iOS doesn't necessarily mean that new Apple hardware is being pushed back until fall this time around. This is all speculation at this point, although FBR Capital Markets analyst Craig Berger has gone on record to indicate that Apple might not have all of its gears in motion to support its annual summer iPhone launch.
Click to continue reading Apple not releasing iOS 5 until fall, according to rumor mill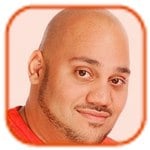 Posted by Andru Edwards Categories: Apple, Internet, Rumors,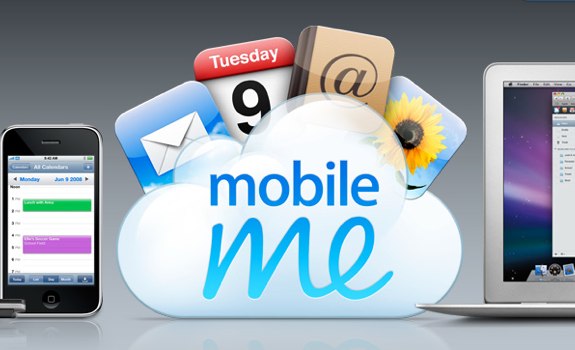 Rumor has it, Apple is planning to launch a revamped version of its MobileMe service next month, iLounge has reported.
Citing a "trusted" source that "works for a major educational institution," iLounge said that "the current version of MobileMe is no longer available, and that Apple is suggesting new students sign up for the 60-day trial to cover the gap between the final MobileMe shipment and the launch of the new version."
The report could have some truth to it. A 60-day free trial with the option to sign up for the paid service at its conclusion is available on MobileMe page on Apple's site. However, the option to sign up for the year-long paid service without first test-driving it for 60 days is not advertised.
iLounge said that Apple will only support the existing service for another year, to cover those who might have recently subscribed to MobileMe. This means the retooled version of MobileMe could be very different.
Click to continue reading Apple unveiling revamped MobileMe soon
Apple's March 2 event is all but guaranteed to bring us the iPad 2, most likely with dual cameras and a revamped OS. It arrives two months after CES 2011, to a landscape littered with tablets from scores of manufacturers, most of them with one thing in common: they are running Google's Android OS. But only a handful of them run Android 3.0 (Honeycomb), the first Android tablet OS. Can tablets like the Motorola Xoom—the first Honeycomb device—take on the iPad?
If the past is any indicator, it doesn't look good. This has less to do with quality of product, however, and more to do with the manner in which the product is brought to the public.
The clear advantage Apple has over just about every competitor—except perhaps for RIM—is that it relies on no external manufacturers for its products. To clarify: of course Apple needs to farm out production of the components that make up its devices to OEMs, but when you see a new iPad, it is from Apple, running an Apple OS, for sale at the Apple store. The closest Apple comes to working with other companies is its partnerships with Verizon and AT&T for the iPhone and iPad. For the most part, however, Apple is its own, self-controlling entity. With no company—other than the carriers and OEMs— with which to coordinate, Apple can create a realistic product release timeline and stick to it.
Click to continue reading How Google can learn from the iPad 2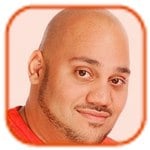 Posted by Andru Edwards Categories: Apple, Handhelds,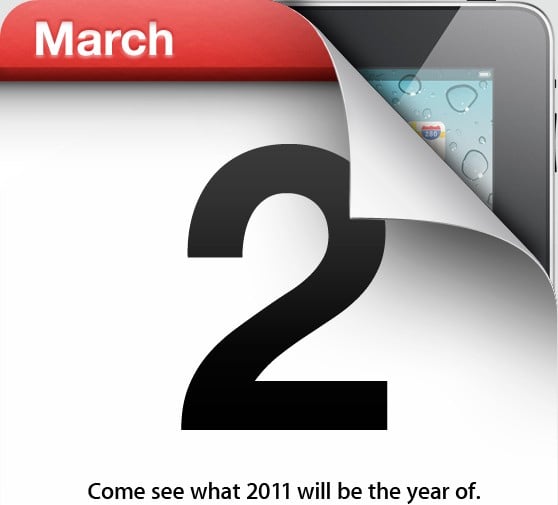 Yesterday we posted with certainty that Apple would be announcing the iPad 2 on March 2, a week from today. Today, Apple has confirmed that date. As you can see, their invitation to their March 2 event features an iCal icon peeling away to reveal an iPad behind it. Doesn't get much clearer than that, does it? As always, we'll have the full details live as the event happens. Anyone else crossing their fingers for some iOS 5 news to share the stage next week?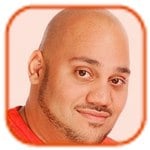 Posted by Andru Edwards Categories: Apple, Handhelds, Rumors,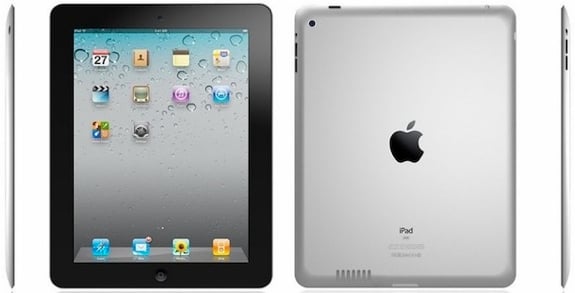 Rumors of the next iPad have been running rampant for a couple months now, and it looks like they'll all be put to rest next week. AllThingsD is reporting that Apple will be announcing the iPad 2 next week on March 2 in San Francisco, most likely at the Yerba Buena Center for the Arts. Expect a thinner bezel, improved display, better sound, and cameras for FaceTime. In addition, we expect that the Qualcomm MDM6600 chip will find its way into the device, allowing it to operate on both AT&T and Verizon 3G networks. We also hope to hear about iOS 5.
The other big question is, will Steve Jobs be the one to take the lead at the announcement? As we know, he has been on medical leave since January, but he's been seen on campus and around Silicon Valley during that time, and also appeared at a dinner with President Barack Obama and other industry powerhouses last week.
© Gear Live Inc. – User-posted content, unless source is quoted, is licensed under a Creative Commons Public Domain License. Gear Live graphics, logos, designs, page headers, button icons, videos, articles, blogs, forums, scripts and other service names are the trademarks of Gear Live Inc.