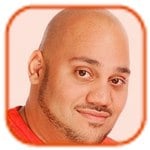 Posted by Andru Edwards Categories: Gizmatic, Apple, Features, Handhelds, Podcasts, Software, Videocasts, Videos
We visit the Monster Costume offices to get a look at their awesome new iPad app, Bartleby's Book of Buttons Vol. 1: The Far Away Land. Aimed at children and parents, Bartleby is a new take on what a book can be when you have the power of the iPad and its multitouch screen at your disposal. Rather than focusing on pages, the book focuses on interaction with the story, character, and elements.
We also chat about the potential future of interactive books in general, and where Monster Costume sees that they can take their publishing platform in the future.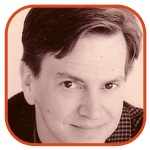 Posted by Tom Mason Categories: Editorials, Interviews, Independent
It's easy to toss around the word "genius," especially when it comes to comics. We all have our favorites and we all like to think ours are the great ones. But one look at Roy Crane's work and anyone can see that he definitely was worthy of the "genius" tag.
Crane created two great adventure classics, Wash Tubbs (which later became Captain Easy) and Buz Sawyer, with Wash being called the first true newspaper adventure strip. He's been dead for 30 plus years, but looking through his strip work, you can see his influence in comics from Milton Caniff to Alex Toth to Howard Chaykin. Even the modern strip, Rip Haywire by Dan Thompson shows a Crane influence as does Randy Reynaldo's Rob Hanes.
And in a classic Comics Journal interview, Art Spiegelman calls Crane an influence on Jack Kirby.
Continuing my series on cartooning and cartoonists, Roy Crane wrote about himself and his work back in 1964. This is pulled from an oversized saddle-stitched magazine from Allied Publications with the creatively-challenged title These Top Cartoonists Tell How They Create America's Favorite Comics. It featured an introduction by Beetle Bailey's Mort Walker and was compiled by Allen Willette.
Here's Crane on Crane: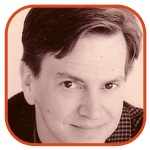 Posted by Tom Mason Categories: Editorials, Interviews, Reviews, Independent, Marvel Comics
So did you see Iron Man 2 yet? Did you, huh, did you? Two things amaze me about the Iron Man franchise. One is that Robert Downey, Jr. was born to play Tony Stark. There's none of the brooding self-importance that comes with other super-hero movies - Iron Man is serious but it's also fun. The other is that in the right hands - and there are hundreds of right hands on any movie - even a second or third tier super-hero property can be turned into a good movie. If Downey, Jr. was playing Hank Pym in the Ant-Man movie, I'd be there in a minute.
Now while you're saving your money for the Iron Man 2 DVD, here are a few fun things to occupy your eyes and mouse.
Brian Hibbs: I know why people, myself included, like to talk to artists and writers because it's all so cool, but I think more interviews could be conducted with retailers since they are the comic book business. Retailer Brian Hibbs is a very smart guy - I may not always agree with him but he carries a good argument with him and he knows his business. Tom Spurgeon at Comics Reporter gets to the heart of the matter with a lengthy but hugely worthwhile interview.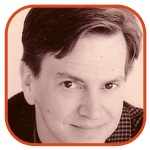 Posted by Tom Mason Categories: Interviews, Television, DC Comics
If you're a fan of the 1960s Batman TV show starring Adam West and Burt Ward, then you already know what that phrase means. It's the sign you see denoting the distance from the Batcave to Gotham City. Wayne Manor was way out in the 1960s suburbs! Gotham City 14 Miles is much more than that, however. It's also the title of a new book edited by Jim Beard whose full title is Gotham City 14 Miles: 14 Essays On Why The 1960s Batman TV Series Matters. Essayists include Beard, comics historians Peter Sanderson and Robert Greenberger, and a host of people whose names are being revealed one at a time.
The book will be published by the Sequart Research & Literacy Organization a "non-profit devoted solely to the study and promotion of the artistic and literary medium alternately known as comics, comic strips, comic books, graphic novels, manga, sequential art, and sequart."
Beard says Gotham City 14 Miles is the first book on the old Batman TV series in over 10 years, and I say it's about time. The book will examine the 1966-68 TV series and "quantify its worth and weight in current pop culture. It also intends to shoot down many of the cliches, falsehoods and outright misinformation about the show and illuminate its strengths and, yes, its weaknesses."
My buddy Shaun McLaughlin was a producer at Warner Bros. and responsible for some of their best Bruce Timm-related toons like Batman Beyond, Static, and various incarnations of Justice League. It adds up to over 400 episodes of prime animated entertainment, so he knows how to make something with mass market appeal.
He's moved on to freelancing, pushing several projects through the development wormhole, including both an animated feature (with Omens Studios) and a live-action one. But when you're in development, you get a lot of down time while you wait for people to make decisions, give notes, and update their social networks.
You could watch a lot of TV or surf the web or blog about your cat, but Shaun's put his thumb-twiddling time to good use and come up with a nifty little project with his biz partner Gabriel Benson: Cheapjack Shakespeare.
I met Jules Feiffer once at a party some years ago. He seemed uncomfortable (long before meeting me, thank goodness), but friendly and talkative, if that makes any sense. I can't say we really had a conversation or that he'd remember I was even there - the best I could do was to mumble out that I was a big fan. I read his work in The Village Voice for a number of years when I used to commute into Manhattan, his book The Great Comic Book Heroes was one of my early Rosetta Stones for comics and I've probably seen his animated short Munro as many times as I've seen What's Opera, Doc?
Continuing my series on cartooning and cartoonists, Jules Feiffer wrote about himself and his work back in 1964. This is pulled from an oversized saddle-stitched magazine from Allied Publications with the creatively-challenged title These Top Cartoonists Tell How They Create America's Favorite Comics. It featured an introduction by Beetle Bailey's Mort Walker and was compiled by Allen Willette.
Here's Feiffer on Feiffer: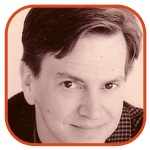 Posted by Tom Mason Categories: Interviews
The comic book industry is like a city with a lot of restaurants. If you want to find something good, you need a recommendation. That's how I discovered the most-excellent work of the twin brothers Brendon and Brian Fraim.
My friend J.C. Vaughn is not just the Executive Editor and Associate Publisher of The Overstreet Comic Book Price Guide, he's also a comic book writer. He pointed me in their direction because J.C., Brendon and Brian collaborated on the serialized adventure/mystery strip, Antiques, for The Antique Trader newspaper.
Their new project, Vampire, PA is debuting from Moonstone in June. J.C. wrote it, Brendon and Brian illustrated it and Mark Wheatley is coloring it. There's a great 8-page preview of the first issue over at Vaughn's website, Well-Defined Productions.
Lots of cool to click on lately, from horror and comic book author Christopher Golden to comic book and television writer Gerry Conway, with a dash of The Simpsons and a blast from the Direct Market past with the ghost of Steve Milo. Check 'em out:
Christopher Golden: When I first read Golden's Of Saints And Shadows, I was struck by two things: (1) he's really good and (2) this book reads like a horror version of X-Men. Novelist Ed Gorman plays Q&A with Golden over at his website.
Gerry Conway: One of my absolute favorite comic book writers (and now a TV writer in the Dick Wolf empire), Mr. Conway is excited about the new Predator reboot, Predators. He tweets: "Not that it matters: Predators seems to have a similar plot device to a movie Roy Thomas & I pitched years ago. Great minds, etc." He expands on that in subsequent tweets, "I'm not claiming idea theft, 'cause Roberto Rodriquez would've been 14-years-old when Roy & I made our pitch, and somehow I doubt…" Since he curtailed his blogging, his tweets make for fun reading.
Back again with more cool stuff from around the internet. Whether your tastes run to Ralph Bakshi's version of Robert Crumb's Fritz The Cat, webcomics, E-Man or inappropriately sexual licensed Batman products, the internet proved a bounty of great stuff this week. Let's take a look.
Webcomics: I love webcomics - and some day we'll all just call them comics, right? - and I love the sites that cover them. Which means I love Floating Light Bulb. In addition to coverage of webcomics, there are lots of great insights into using them as a business, plus stuff on Google, Twitter, and more. Also, this person is smarter than me. A highly recommended site to bookmark.
Here's a taste from a recent post. This past week featured an interview with Kez who does the webcomic War of Winds. The interview's focus is all about webcomic creators attending conventions, hand-selling, meeting fans and making fans. It's about the "creator as small businessperson" model. Kez also breaks down how much money can be made via her website v. conventions. "I completed one short 54-page comic as a printed side-story, which has sold well. While I didn't start out with that story from a business stand-point, I ended that way. Out of the 50 copies I had printed, I have sold 42, gave away 2, have 3 left to sell, and 3 that were mis-printed. I bought each for about 7 dollars, sold them for $10 each, and made a profit of over $100. I will be printing more books shortly, as books sell the best at conventions." It's great to see someone talking hard numbers like this, instead of theory. Much, much more at the link.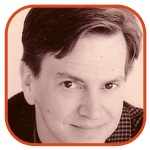 Posted by Tom Mason Categories: Interviews
The great thing about Stumble Upon is that you get to stumble upon some really funny webcomics. That's how I found Mike Bannon's Mordant Orange, a single-panel full color comic, about six months ago. A mechanical designer by day and a webcartoonist by night, Mike describes himself as "similar to a large block of wood but with slightly more hair and slightly less funny." I thought it was time to ask him a few questions.
Tom Mason: How did you get interested in cartooning?
Mike Bannon: Probably much like anyone else. As a kid I had a bunch of Garfield collections. I used to read them all the time and try drawing Garfield. I also had an English friend who had lots of British comics as well, Beano, Dennis the Menace and all kinds of stuff I'd never heard of before. They were fantastic. But beyond that what really got me interested in cartoons was this physics teacher in high school who used to copy Far Side cartoons into course outlines and labs. I just the loved the smart, bizarre humor. I went out and got my hands on all The Far Side Gallery's I could.
Tom: How did Mordant Orange get started?
Mike: In 2005, a friend introduced me to this thing called a blog. I started a blog like everyone else and posted all the dumb stuff on the internet that I found funny. After about two weeks of this I got bored and decided if I wanted to have a website that was worth visiting I would have to put something original up on it. So I started writing movie reviews. Which I sucked at it and quickly abandoned.
Read More

| Mordant Orange

© Gear Live Inc. – User-posted content, unless source is quoted, is licensed under a Creative Commons Public Domain License. Gear Live graphics, logos, designs, page headers, button icons, videos, articles, blogs, forums, scripts and other service names are the trademarks of Gear Live Inc.