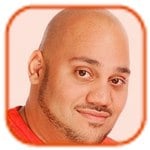 Posted by Andru Edwards Categories: Artist News, Gossip, Upcoming Releases, Rock,
Jack White admits he "almost never" speaks to his former bandmate Meg White.
The ex-White Stripes singer, whose band called it a day in 2011, has since forged his own successful solo career and claims hardly anybody he knows speaks to drummer Meg since the band split.
"I don't think anyone talks to Meg. She's always been a hermit. When we lived in Detroit, I'd have to drive over to her house if I wanted to talk to her, so now it's almost never," he told Rolling Stone.
Talking about how Meg's personality came to affect the pair's relationship, Jack explained, "She's one of those people who won't high five me when I get the touchdown. She viewed me that way of, 'Oh, big deal, you did it, so what?' Almost every single moment of the White Stripes was like that. We'd be working in the studio and something amazing would happen, I'm like, 'Damn, we just broke into a new world right there!' And Meg's sitting in silence. I remember hearing Ringo Starr say, 'I always felt sorry for Elvis, because in The Beatles we had each other to talk about what it felt like. Elvis was by himself.' I was like, '####, try being in a two-piece where the other person doesn't talk!'"
Click to continue reading Jack White: I Almost Never Speak to Meg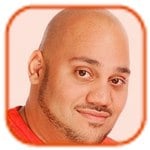 Posted by Andru Edwards Categories: Drama, Independent, Celeb News, Celebrity Gossip, New Releases,
Julianne Moore believes the Hollywood lifestyle can leave people feeling "empty."
The 53-year-old actress stars in David Cronenberg's latest movie Maps to the Stars as ruthless Havana Segrand, a fading star living among the Hollywood elite, and admits the character shows what can go wrong in the movie .
"Oh, I wouldn't say she's a monster, although it's true she does behave monstrously at times. She's one of these creatures that are very common in our industry, in that all of her self-worth and affirmation is projected from outside as opposed to inside. And the longer you live that kind of lifestyle, the more empty you become, until there comes a point when you just implode," she told The Guardian.
Moore - who is married to Bart Freundlich with whom she has son Caleb and daughter Liv - also says the film industry is too age obsessed, something she refuses to subscribe to: "You know, maybe that's a danger in any profession. But in the movie business it's heightened because it's all tied up with your face and how you look and the world's perception of that. But the only people who can affirm you are your family. They are the ones who are close to you. They're the only ones who can really see you."
Jennifer Lawrence was once sick in front of Miley Cyrus.
The Oscar winning actress was at a post Oscars celebration thrown by Madonna's manager in Hollywood in March, where she ended up vomiting, while Miley - a seasoned veteran of hard partying - looked on.
"I've never gone out after Golden Globes or Oscars or anything. I'm just so sick of people by that point. I'm like, 'Ugh, god!' But this time I was like, 'I'm going out.' And I puked. There's this big fancy party, this Guy Oseary and Madonna party - if you get invited, you're like, you know, super-important. And I puked, on his porch. I was in such bad condition, and I look behind me while I'm puking, and Miley Cyrus is there like, 'Get it together,'" she told talk show host Seth Meyers.
Click to continue reading Jennifer Lawrence Vomited in Front of Miley Cyrus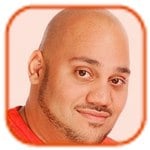 Posted by Andru Edwards Categories: Celebrities, Editorials, Models,
David Beckham's mum calls him up when she sees billboards of him in his underwear.
The retired soccer star - who recently launched a new swimwear range for H&M - still isn't used to seeing himself fronting brand campaigns in next to nothing and neither is his mother, Sandra.
When asked about whether he gets used to seeing himself on giant billboards, he told ShortList magazine, "I don't think so. Especially not when I've got my mum calling me up saying, 'I've just seen another huge billboard of you in London - just you, in your underwear.'"
Although at first David - who has children Brooklyn, 15, Romeo, 11, Cruz, nine, and Harper, two, with wife Victoria - was embarrassed by the prospect of allowing the world to see him half-naked, he has grown used to it, but he was left red faced in New Jersey during the Super Bowl where there were millions of posters of himself all over the city: "But it is what it is. At first I was like, 'Oh my God I'm sat there in my underwear and everyone around the world can see it.' This year at the Super Bowl it was ridiculous. I've never seen so many billboards of myself in one city. Every corner I turned, every street, I was there, so it was verging on embarrassing after a while."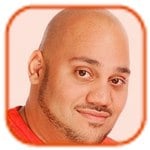 Posted by Andru Edwards Categories: Movies, Weddings, Features,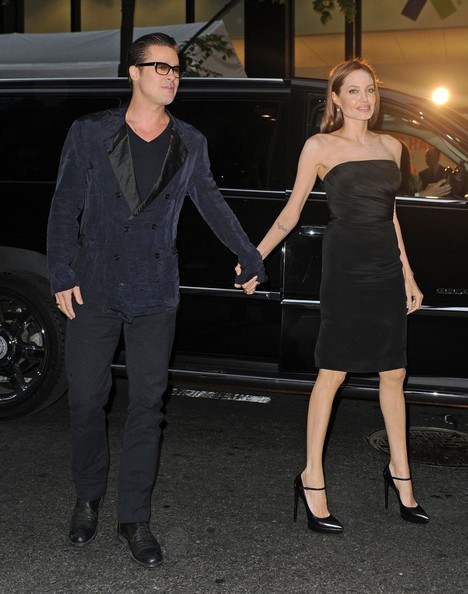 Angelina Jolie is in no rush to get married.
The 38-year-old actress, who got engaged to Brad Pitt in April 2012, admits they still don't have any concrete plans to tie the knot despite previously claiming they were under pressure to wed from their six children, Maddox, 12, Pax, 10, Zahara, nine, Shiloh, seven, and five-year-old twins Knox and Vivienne.
The Maleficent star told Good Morning America today, "We don't have a date, and we're not hiding anything, but we really don't know. We talk to the kids about it once in a while -- and one of them suggested paintball. And we thought, 'Well, different.'"
The Oscar-winning actress also hinted that she and Brad might never actually marry, even though they are madly in love: "You know, I think the important thing is that whatever we do it's that the kids do have a great time, and we all -- you know, take seriously the love, and the connection between all of us. But also just get silly and do something memorable."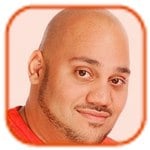 Posted by Andru Edwards Categories: Movies, Celebrity Babies, Child Stars, Features,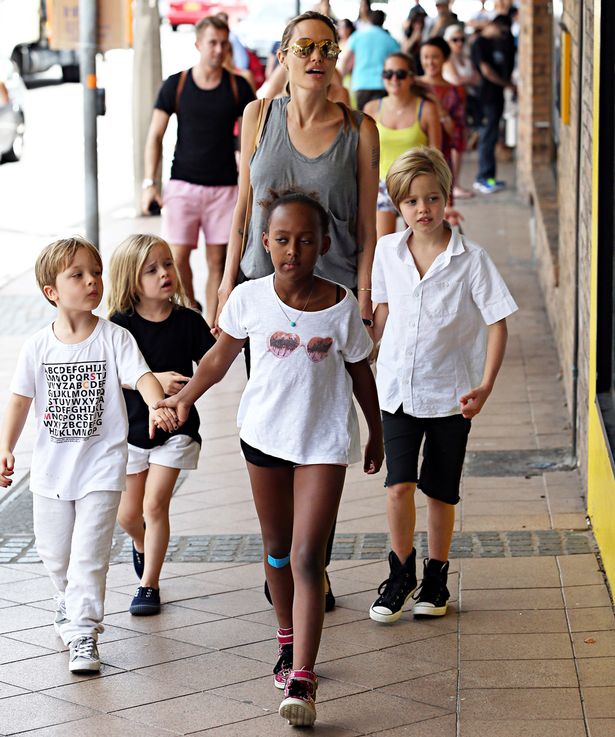 Angelina Jolie wants her children to pursue careers in politics.
The 38-year-old actress is raising six children with her long-term partner Brad Pitt, 50, but she's admitted she hopes they decide to take another career path rather when they begin working rather than following them into acting: "I'm trying to interest them in politics. My sons and daughters might fill high-powered functions instead."
The Hollywood couple take their sons Maddox, 12, Pax, 10, and five-year-old Knox and daughters nine-year-old Zahara, seven-year-old Shiloh and five-year-old Vivienne with them while promoting their films around the world, but Angelina claims they also make them aware of the humanitarian work they do. "They know we make movies. But also that Daddy makes furniture and builds houses and that Mummy likes to travel with the United Nations," she told The Sun.
Click to continue reading Angelina Jolie Wants Her Children to Be Politicians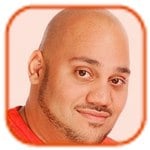 Posted by Andru Edwards Categories: Movies, Music, Drugs, Features,
Gwyneth Paltrow helped Courtney Love overcome a prescription drug addiction.
The Hole rocker - who previously battled heroin addiction - admits she struggled with using ADHD medication Adderall in 2011 when she was experiencing problems with her daughter Frances, and will always be grateful to the Iron Man 3 actress for offering help.
Gwyneth intervened after Courtney sent a string of "crazy" unintelligible emails to her pals and the "Malibu" hitmaker says that was what she needed to make her see she needed to stop taking the drug. "I was a mess. I needed to get off it. Some crazy psychiatrist told me I needed it and I was writing all these crazy long emails and no one could understand what I was on about. I was alienating my friends. Gwyneth believed in me, she is a stalwart and I sent her a crazy email and all I got back was, 'Are you OK for cash and lawyers?' I didn't answer for three days and that was when I kicked Adderall," she told Grazia.
Click to continue reading Gwyneth Paltrow Cured Courtney Love's Prescription Drug Addiction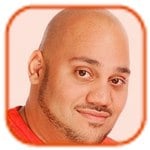 Posted by Andru Edwards Categories: Movies, Dating, Features,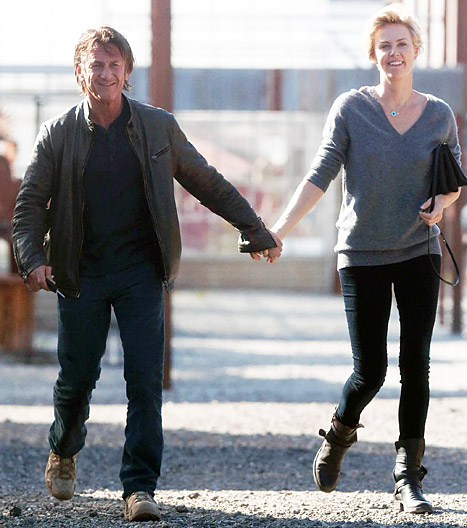 Charlize Theron didn't see her relationship with Sean Penn coming.
The South African actress was surprised how her longstanding friendship with the actor and director blossomed into something more last year:
"What I guess I am trying to say is: A friend kind of stepped into that role [of boyfriend], and I really didn't see it coming. Sean and I have known each other for eighteen years. We were just really good friends. And it's been slow going because you are aware that you could screw that up and lose it. It just kind of naturally happened, and before I knew it, I was in something that was making my life better."
However, the 38-year-old star - who was previously in a relationship with the actor Stuart Townsend for nine years until 2010 - warns she's not interested in getting married anytime soon.
Click to continue reading Charlize Theron "Didn't See" Relationship with Sean Penn Coming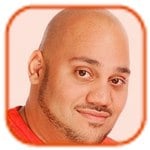 Posted by Andru Edwards Categories: Buena Vista, Disney, Adaptation, Adventure, Family, Celeb News, Filmmaking, New Releases,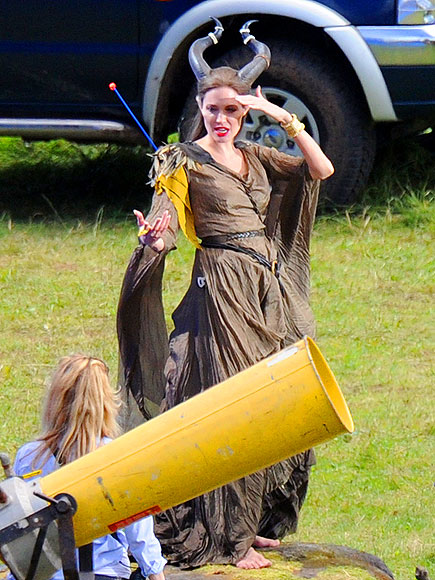 Angelina Jolie perfected her voice for Maleficent while bathing her kids.
The 38-year-old star tried out a number of different way of talking with her brood - Maddox, 12, Pax, 10, Zahara, nine, Shiloh, seven, and twins Knox and Vivienne, five - to perfect the way she should talk as the evil queen in the new Disney movie:
"I would give them baths and I would try different voices on them, on different nights. I would tell them stories in different voices and sometimes they would kind of go, 'That's a weird voice mom, why are you doing that?' When I did the one they all started laughing and made me do it over and over again and that's how I discovered her voice because I thought, it had to be a voice that is just fun to listen to and get really crazy."
Although Angelina and her fiance Brad Pitt don't want their children to go into acting, they allowed Vivienne to play a young Princess Aurora in the movie, but getting her to do what they wanted on set proved harder than they initially realized.
Click to continue reading Angelina Jolie Perfected 'Maleficent' Voice on Her Kids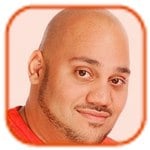 Posted by Andru Edwards Categories: Casting, Celebrity Gossip,
Robin Wright thinks that Hollywood is a difficult place "if you have integrity."
The House of Cards star refused to take "wife and arm candy" roles which would have raised her profile, and instead concentrate on raising her daughter Dylan, 23, and son Hopper, 20, with ex-husband Sean Penn while waiting for a properly engaging part to play.
"Hollywood is difficult to navigate if you have integrity, so I opted not to work if there wasn't enough to do in a role, which doesn't have to do with the role's size. If there's nothing for me to do as an actress, that's frustrating ... I'd rather go work at a menial labor job, where I can actually get my hands dirty," she said.
The 48-year-old actress admits her decision to stand back had an affect on her, adding, "In a sense it hurts, because you're like, 'I want to play too!' I just don't want to play that way. I'm not up there with Kate Winslet and Julia Roberts. I don't sell tickets. I've known that for a long time."
Click to continue reading Robin Wright: Hollywood Is Hard if You Have Integrity
© Gear Live Inc. – User-posted content, unless source is quoted, is licensed under a Creative Commons Public Domain License. Gear Live graphics, logos, designs, page headers, button icons, videos, articles, blogs, forums, scripts and other service names are the trademarks of Gear Live Inc.