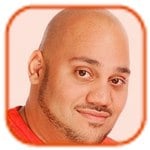 Posted by Andru Edwards Categories: Paramount, Period, Sequels, Comedy, Filmmaking, Upcoming Releases,
Will Ferrell stole a bus while filming Anchorman 2: The Legend Continues.
The 46-year-old actor almost ended up behind bars after he hijacked the single-deck vehicle with his co-stars and whizzed around Atlanta, Georgia, the stunt attracted the attention of police who followed them around the city. "On a lunch break, we stole a city bus, and we were just driving it through the streets of Atlanta and the cops were chasing us. It was art imitating life. We were gone for four hours, and then we hopped out of the bus and said, 'Hey, it's us,' and everyone had a big laugh," he recalled.
Meanwhile, the funnyman admits he was surprised by Kanye West, who has a cameo appearance in the sequel, and his passion for comedy, and admired his creativity and dedication to his career: "That was really fascinating because he came on the set and he was the exact antithesis of what you thought he'd be. He was such a fan of comedy, he was almost reverential and quiet around us. He stayed for two days. He wanted to hang around the whole time, but he's probably the most prolific, creative person I've ever been around, because while he was off set he was on the phone talking about a photo shoot, he was writing down lyrics. His mind is constantly working."
Click to continue reading Will Ferrell Stole a Bus During 'Anchorman 2' Filming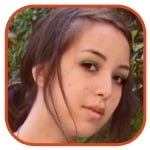 Posted by Robin Paulson Categories: Action, Drama, Prime Time, ABC, Features,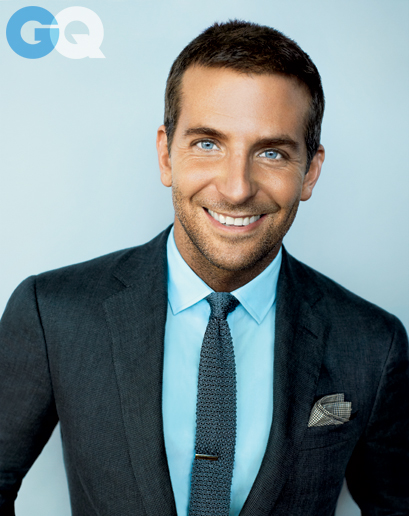 Now that Bradley Cooper is an Oscar-nominated actor who commands top billing in critically-acclaimed films, he's open to talking about his struggles as an actor in Hollywood before he was a household name.
In the January issue of GQ, Cooper recalls his time working on the J.J. Abrams show Alias, which stars Jennifer Garner as Sydney Bristow. Despite having a recurring role as Bristow's best friend Will Tippin, Cooper was unhappy with his lack of screen time: "I would only work three days a week... And then for the second season, I got even more sidelined. I was like, 'Ugh.' And then next thing you know, I was like, 'I want to f*****g kill myself.'"
With his growing frustration over his lack of work on Alias, Cooper then asked Abrams to write his character off. "J.J. was like, 'OK,' He probably would've fired me, anyway," Cooper quipped. He even considered quitting his acting career altogether: "At some point, you have to come to terms with 'The business just doesn't want you,' you know what I mean?"
Click to continue reading Bradley Cooper Recalls His Bad Experience on 'Alias'
Read More

| The Hollywood Reporter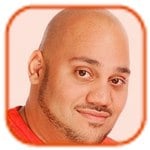 Posted by Andru Edwards Categories: Music, Television, Engagements,
Kelly Rowland has confirmed she is engaged to her manager Tim Witherspoon.
The former Destiny's Child star - who was first rumored to have got engaged late last month after flaunting a diamond engagement ring in a short video on Instagram - will walk down the aisle with her on/off beau of four years after he popped the question over Skype.
The X Factor judge was in Bulgaria when Tim proposed to her, she recalled in an interview on The Queen Latifah Show, which airs tomorrow. "He put a ring on it! He asked me first on Skype and I was like, 'We're so far away from each other.' But it was so late, I remember we were both just kinda like, honestly, just staring at each other ... and he asked me, and it was just that simple to say yes," she gushed.
Click to continue reading Kelly Rowland Confirms Engagement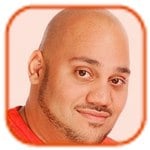 Posted by Andru Edwards Categories: Movies, Rivalries, Features,
Mark Wahlberg once started a feud with Leonardo DiCaprio after being a "d**k" to him at a charity event.
The 42-year-old actor didn't realize he had infuriated the 39-year-old star until it came to him auditioning for 1995 drama movie The Basketball Diaries, and he claims Leonardo - who played main character Jim Carroll in the film - was determined to make sure Mark didn't land a part in the motion picture.
"Leonardo [DiCaprio] was like, 'Over my dead f***ing body. Marky Mark's not going to be in this f***ing movie.' Because we'd had a thing - I didn't even realize it, [but] I was a bit of a dick to him at a charity basketball game. So he was like, 'This f***ing ####### is not going to be in this movie,'" he said, speaking in the latest issue of The Hollywood Reporter magazine.
Despite the initial animosity, Mark impressed the producers and landed the role of Mickey and the pair ended becoming really good friends.
Click to continue reading Mark Wahlberg Recalls DiCaprio Feud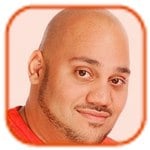 Posted by Andru Edwards Categories: Music, Television, Features,
Demi Lovato found it challenging to complete her book because she didn't use a ghost writer.
The 21-year-old singer struggled to find the time to write her tome, Staying Strong: 365 Days A Year, which is comprised of inspirational quotes and ideals Demi uses everyday in her life to reach her goals and stop her from relapsing into drug use, bulimia and self-harming, problems she has beaten.
"[The hardest part was] finding the time to sit down and write. A lot of people don't really write their own books [they have ghost writers], which is probably something that anybody who's not a natural author really needs," she said.
Ultimately though, the pressure to get the book to the publishers on time inspired Demi: "You have a deadline, and it needs to be finished!"
Click to continue reading Demi Lovato Admits Writing Her Book Was a Challenge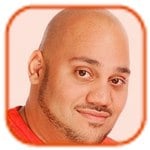 Posted by Andru Edwards Categories: Movies, Music, Divorce, Features,
Russell Brand wanted kids with Katy Perry when they were married.
The pair tied the knot in October 2010 following a whirlwind romance and although Russell was ready to start a family, Katy wasn't as keen because she didn't want to sacrifice her pop career.
Katy - whose divorce from the comedian was finalized in February 2012 just a few months after Russell filed legal separation papers in December 2011 - said, "[Russell] really wanted me to have children, and I knew I wasn't ready. I think it was a way of control. I think it was part of, 'If I have a kid, then I would have to sacrifice - I'd have to be home more.' I really wanted to, but I knew I wasn't ready for it."
The "Roar" hitmaker - who is now in a committed relationship with musician John Mayer - insists she is still not ready to become a mother but when the time comes she wants to be a hands-on parent.
Click to continue reading Katy Perry: Russell Brand Really Wanted Children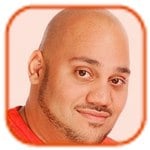 Posted by Andru Edwards Categories: Music, Drugs, Drunk, Features,
Mary J. Blige has confessed she was a "horrible person" at the start of her career.
The "Someone To Love Me" singer garnered a reputation for being a "bad girl" in the 90s as she was battling self-confessed problems with drugs and alcoholism, looking back now she believes claims her behavior was a side-effect of her feeling vulnerable as a person.
"I was a so-called bad girl or horrible person, the reputation that I had. I was young and I was trying to protect myself as best I could. And I have always had a really good monitor for trouble, especially back then," she explained, speaking to Metro.
The 42-year-old star insists the mistakes she made in her past have made her a wiser person and she would advise young musicians to always learn from their errors. Mary - who stars in Christmas movie Black Nativity alongside Jennifer Hudson and Forest Whitaker - said, "When you're young, you're going to make a lot of mistakes but the only way to learn is to make the mistakes, so you have to let them make them. That's how I learned. By making a thousand mistakes."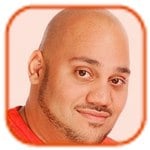 Posted by Andru Edwards Categories: 20th Century Fox, Adventure, Drama, Comedy, Celeb News, Filmmaking, New Releases,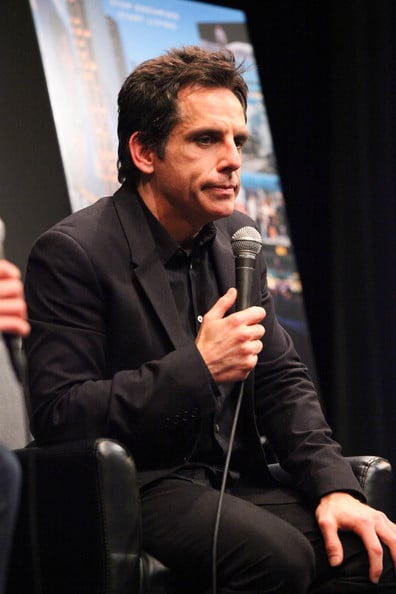 Ben Stiller doesn't think he has a "drive" for acting any more.
The actor-and-director enjoyed making his latest film The Secret Life of Walter Mitty - in which he plays the titular lead character - and he wonders if his passion behind the camera has taken over:
"I don't want to ever be dismissive of it. To be a really great actor takes as much commitment as anything. But I do wonder sometimes, for me, if I have as much drive for that these days as I do to direct, because that I don't even question. But then it's also about finding the projects, and it's much more of a commitment. But you're not limited by being cast in something, what type you are, what roles you can play, because you are who you are, which is fine, but directing to me is so many possibilities, so many worlds to explore."
Click to continue reading Ben Stiller Has No Drive for Acting Any More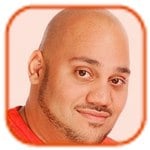 Posted by Andru Edwards Categories: Paramount, Period, Sequels, Comedy, Celeb News, Filmmaking, Upcoming Releases,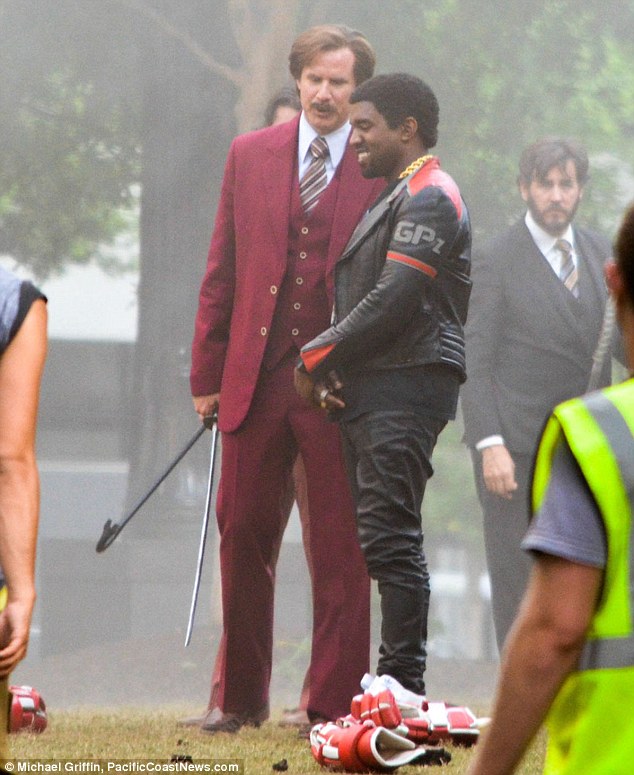 Will Ferrell tried to keep Kanye West happy on the set of Anchorman 2: The Legend Continues.
The "Black Skinhead" makes a cameo appearance in the much-anticipated comedy sequel, and Will - who plays lead character Ron Burgundy in the movie - admitted his new co-star struggled to get to grips with the filming schedule. "He was playing [his new music] through the sound department, on the speakers on set, at the park, as people were setting up for the next shot. Which was great. But then he didn't understand when it had to be turned off, when it was time to actually film. He was like, 'Hey man, what's going on?' We didn't want Kanye to get upset, but at the same time, we kind of had to film," he told Rolling Stone.
As well as giving the crew a sneak peak of his tracks, Kanye also treated them to the occasional performance, which director Adam McKay described as hilarious: "I think it was 'New Slaves' - the really strident one. Whichever one gets off on a rant. He was like, 'You guys want to listen to some new tracks?' We're like, 'Yeah, sure!' Then he started performing, and it gets to the point where he's screaming. He goes a full 100-miles-an-hour. Then he'd turn off and go, 'Anyway, thanks.' It was hilarious."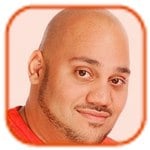 Posted by Andru Edwards Categories: Movies, Music, Sports, Weddings,
Jennifer Hudson keeps pushing her wedding date back.
The Black Nativity star - who has four-year-old son David with fiance David Otunga - has a date in mind for the big day and despite it continually "rolling around" each year she's not planning on "rushing into anything."
"Yes, there was a date set, and that date has come around again every year. In fact, the date may keep rolling around... When I'm ready to be married, I will be married. It's that simple. Everyone should just chill. Our relationship is very strong. We're both huge family people, and I'm only going to get married once. So I'm not rushing into anything," she told Essence.
Jennifer had to leave her family behind in 2011 when she travelled to South Africa to film Winnie Mandela - a biopic about the late Nelson Mandela's wife - and although she found the separation difficult she was fully committed to telling the story of the controversial political figure. "I was like, 'Oh, my God, you want me to leave my baby and my man?' But so much was done to suppress Winnie's voice, to keep her quiet. Winnie's story needed to be told," she explained.
Click to continue reading Jennifer Hudson Pushes Wedding Date Back
© Gear Live Inc. – User-posted content, unless source is quoted, is licensed under a Creative Commons Public Domain License. Gear Live graphics, logos, designs, page headers, button icons, videos, articles, blogs, forums, scripts and other service names are the trademarks of Gear Live Inc.