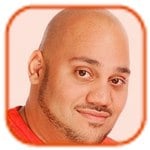 Posted by Andru Edwards Categories: Movies, Television, Features,
Ben Stiller once had a female stalker.
The Secret Life of Walter Mitty actor was left terrified by a bizarre encounter with an over-zealous fan who pretended to be a journalist in order to get closer to her Hollywood idol:
"I once had a strange, stalker-type woman. This was about 10 years ago. She showed up in our production office wanting to say hi, and I thought that was that. But then she showed up again, two weeks later, at a press conference, and she'd somehow got hold of a press badge. It was crazy. I felt like I was in Basic Instinct. She ended up not killing me though, so that's good."
Ben is a secret sci-fi nerd and is obsessed with cult show Star Trek, admitting one of his most prized possessions is headpiece with Spock's pointy Vulcan ears. When asked who is the most difficult person to buy Christmas presents for is, Ben joked, "Probably me. I like silly things, such as Star Trek memorabilia. For my birthday this year, my wife got me a fan guide from a 1975 Star Trek convention. That's exciting to me. I have Spock's ears at home too. I do not wear them around the house, because that would break down the foam latex. They're too delicate and precious to actually be worn."
Click to continue reading Ben Stiller Recalls Stalker Incident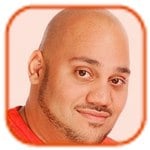 Posted by Andru Edwards Categories: Movies, Features,
Meryl Streep doesn't think she's the "most wonderful thing in the world."
While the 64-year-old star is one of the most celebrated actresses in Hollywood - with three Oscars under her belt - she admits she doesn't buy into the hype and credits her children with keeping her feet on the ground. "When I'm not acting I don't have any sort of belief that I'm the most wonderful thing in the world. I have four children who remind me of this regularly! I'm under no illusions about my limitations as a human being," Meryl - who has four grown-up children, Henry, Mamie, Grace and Louisa - said.
The actress plays Violet Weston, an addict mother who has strained relations with her long-suffering children, in August: Osage County, and she admits she struggled with the role as she is so devoted to her kids Henry, 34, Mamie, 30, Grace, 27, and Louisa, 22. When quizzed if her children have seen her portrayal of a bad mother, Meryl said, "They haven't seen it yet except my youngest and she said, 'Mom, everybody is going to hate you but you're so good in this.' I realized it's worth risking everything to go to a place where you'll be loathed."
Click to continue reading Meryl Streep Doesn't Buy into Hollywood Hype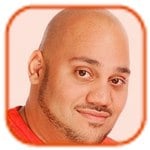 Posted by Andru Edwards Categories: Music, Television, Photos, Features,
Miley Cyrus sticks her tongue out in pictures because she doesn't "know how to smile."
The "Wrecking Ball" hitmaker can't help but pull her signature pose when she's standing in front of cameras because she feels "awkward" just standing there grinning: "I get embarrassed to take pictures. That's actually the truth. I'm so embarrassed, because people are taking pictures of me, and I just don't know how to -- I don't know how to smile, and just be awkward, so I stick my tongue out, because I don't know what else to do."
Meanwhile, the 21-year-old singer, who has hit the headlines this year for her provocative music videos and controversial performances, admits she doesn't search herself on the internet any more because the negative comments ruin her happiness. "I refuse to Google myself. The minute I stopped Googling myself, you don't imagine what a happier person I am," she explained, speaking on Barbara Walters Presents: The 10 Most Fascinating People of 2013.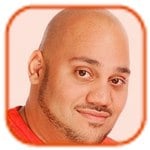 Posted by Andru Edwards Categories: Paramount, Biopics, Drama, Comedy, Celeb News, Filmmaking, Upcoming Releases,
Jonah Hill has confirmed Leonardo DiCaprio was throwing up on the set of The Wolf of Wall Street.
The actor decided to take revenge on his co-star for "basically beat[ing] the c**p" out of him for six months while filming Martin Scorsese's new black comedy, and tricked Leonardo into eating so much sushi that the A-list actor was "throwing up into a waste bin."
Jonah used his improvisation skills to insist, "No, you have it," in every take of a scene in which his character was supposed to scoff the Japanese delicacy, and the raw fish obviously didn't agree with Leonardo. When asked if the Titanic hunk had got his own back yet, Jonah joked to E! News, "Well, now he is! Since you asked him that question he's probably going to beat me up again!"
Aside from the vomit-inducing prank, Jonah claims the pair got on brilliantly while making the film based on New York stockbroker Jordan Belfort's memoir and believes their chemistry shines through on screen. "No, he's the greatest. I was really happy with how [his and Leo's characters'] relationship is, you know the business partners and best friends, and I think if I didn't love and respect Leo and have that love for him, that wouldn't have come through as much as it did," Jonah explained.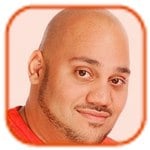 Posted by Andru Edwards Categories: Warner Bros, Comedy, Sports, Celebrity Gossip, Home Entertainment, New Releases,
Robert De Niro punched Sylvester Stallone "a couple of times" while filming Grudge Match.
The Rocky Balboa star admits he wanted to take the boxing scene in the comedy movie further than acting, so he allowed De Niro, who has two Oscar Awards under his belt, to smash him across the face and knock him to the floor to make it feel like a real fight.
"I told him [De Niro], 'In here, your Oscars are not going to help you pal, you're in Rockyland.' He was very feisty, he took a good shot. It was very, very hard, the training. He hit me a couple of times because, you know, you want to get that realism. But when I saw him take some falls and I took some falls I said, 'This is getting good, this is not a joke fight,'" Stallone said.
However, the 67-year-old actor admits jumping into the ring with De Niro, 70, was harder than he thought it would be because they couldn't pull off the same stunts they could during their younger years. Although, he believes the film - which follows a pair of ageing boxing rivals who are coaxed out of retirement to fight one last time - suited him down to the ground because it was very "age appropriate." Stallone explained, "We weren't jumping around like we were 22, even though I wanted to; I wasn't able to."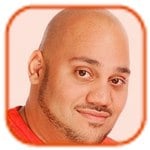 Posted by Andru Edwards Categories: Artist News, Collaborations, Music Videos, Performances, Alternative, Folk, Pop, Rock,
Katy Perry joined John Mayer on stage for a surprise appearance in Brooklyn.
The "Roar" hitmaker and her boyfriend sang their duet "Who You Love" from John's latest album Paradise Valley. They performed together on Tuesday at the Barclays Center in Brooklyn and even managed to sneak in a few kisses at the beginning of the song.
Hours before John, 36, and Katy, 29, sat down on Good Morning America for their first joint interview and premiered the music video for "Who You Love," which saw the couple kiss and embrace. John was initially hesitant to feature Katy on the track, saying, "My first thought was, 'You can't do that' and then the more I thought about just the music part of it, it made perfect sense. Even if I didn't know Katy, it would have made perfect sense.... For me it always had to be about the song ... It's a pretty big moving target to be a couple and have a song but I think there's an authenticity to it when you hear it."
Katy said about her duet with John, "It transcends us. It's more about the message of the song."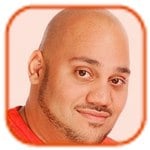 Posted by Andru Edwards Categories: Artist News, Gossip, Performances, Pop,
Lorde thinks she looks like Gollum from Lord of the Rings when she performs on stage.
The 17-year-old star likened herself to the ugly fictional character from J.R.R Tolkien's tales during a question and answer session with fans on entertainment website Reddit. "I know when I'm on stage, I don't think about how it looks, I just concentrate on really feeling what I hear. But I totally know I look like Gollum when I perform, so it's cool," the "Royals" singer explained.
Lorde also revealed she "hates dentists," when asked why she referred to her teeth so much in her debut album, Pure Heroine. In an hour, the Kiwi singer attracted almost 5,000 questions and comments during the "Ask Me Anything" session. During that time, she confirmed she would be performing at a "major festival" in North America in 2014 and revealed for her next video, she is deciding between the album tracks Ribs, 400 Lux and Buzzcut.
Click to continue reading Lorde: I Look Like Gollum on Stage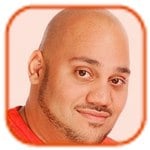 Posted by Andru Edwards Categories: Collaborations, Gossip, Upcoming Releases, Hip-Hop & Rap, Pop,
Little Mix wants to collaborate with Nicki Minaj.
The "Change Your Life" hitmakers - made up of Perrie Edwards, Jesy Nelson, Leigh-Anne Pinnock and Jade Thirlwall - are keen for the 31-year-old rapper to feature on one of their future tracks. "We've been saying for ages that Nicki Minaj is the person we all want to record with," Jesy said. Jade added, "If we say it enough it may happen. We always envisage a rapper on our music."
Click to continue reading Little Mix to Collaborate with Nicki Minaj?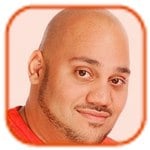 Posted by Andru Edwards Categories: Action, Remakes, Casting,
WWE star Ryback wants to replace Arnold Schwarzenegger in the Terminator franchise.
The 32-year-old professional wrestler - real name Ryan Reeves - has admitted he would love to launch a Hollywood career like fellow wrestler-turned-actor Dwayne Johnson and has had a lifelong ambition to play the cyborg assassin character that propelled Arnold, 66, to worldwide stardom in 1984. "I feel like I'd be the perfect comic book villain. I've always said that I've been waiting for the Terminator remake to happen so that I can take on that role. So if anyone out there is listening - the big guy wants to be the Terminator," he said.
Although Ryback would love to play the famous role, the dedicated grappler would only consider an acting career if it didn't interfere with his grueling wrestling schedule: "I'm a WWE superstar first and foremost and I enjoy working the WWE schedule and I take pride in being able to do all I've done - all the live events since I've been here, and being in all the television tapings and working the full schedule, being on the road five days a week and home a day and a half. If we're able to work something out and if we have a weekend off here and there to do a movie or to go that route and still be a WWE Superstar, then, let's do it!"
Click to continue reading WWE Star Ryback Wants to Replace Schwarzenegger in 'Terminator'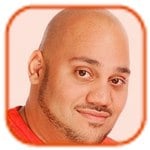 Posted by Andru Edwards Categories: Movies, Music, Break-ups, Engagements, Features,
Miley Cyrus "wouldn't change" being engaged to Liam Hemsworth.
The "Wrecking Ball" star was still a teenager when she accepted The Hunger Games actor's proposal after four years together in June 2012; but although they eventually called off their relationship this September, Miley wouldn't change anything that happened between them.
"I don't think I realized what 19 really is and I got engaged at 19. I definitely wouldn't change being engaged - it was so fun wearing a fat rock for a few years! - but now I just feel like I can actually be happy," she said.
The former Hannah Montana star also said she "was so scared of ever being alone," but now feels like she can face with world without 23-year-old Liam. "I think, conquering that fear, this year, was actually bigger than any other transition that I had, this entire year. I don't ever want to have to need someone again, where you feel like, without them, you can't be yourself," she added.
Click to continue reading Miley Cyrus Has No Regrets About Engagement
© Gear Live Inc. – User-posted content, unless source is quoted, is licensed under a Creative Commons Public Domain License. Gear Live graphics, logos, designs, page headers, button icons, videos, articles, blogs, forums, scripts and other service names are the trademarks of Gear Live Inc.