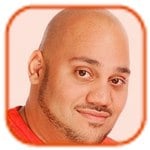 Posted by Andru Edwards Categories: Movies, Dating, Features,
Ben Stiller thinks being single at his age would be "horrible."
The 48-year-old actor, who plays Walter Mitty in his new film The Secret Life of Walter Mitty, which he also directed, is married to actress Christine Taylor, and says struggling to connect with the world of romance through online dating like his character in the film would be his worst nightmare.
"It would be challenging for me to be in that situation, being single in your 40s and facing that responsibility - to have to communicate via social media. You have to put yourself out there; it's expected. 'What's your Facebook, your Twitter?' But what if you are like Walter and are not good at it? I am not good at it. It would be horrible to be single at this age and have to put your profile up. I have no idea how to sell myself and I really don't want to."
Click to continue reading Ben Stiller: Being Single Would Be Horrible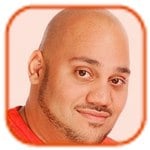 Posted by Andru Edwards Categories: Celebrities, Health & Beauty,
Demi Lovato has hinted she would consider going under the knife.
The "Heart Attack" hitmaker admitted she isn't particularly happy with the size of her cleavage and should get breast implants. When asked to name a celebrity who she thinks needs plastic surgery, the 21-year-old star told Y100 radio station before the Jingle Ball in Miami, Florida on Friday, "It should be me! I should get a boob job. They're like mosquito bites."
Demi, who will not be returning to the judging panel of The X Factor USA next year after two seasons on the show, previously revealed she wants to be healthier in 2014 after learning to love herself for who she really is: "It is so important to me [to take time off]. I think we might do a few things here and there that I've committed to already or that I'm passionate about. When I work so much, I don't get a lot of sleep and I think I really want to get really fit and in shape and just get really healthy. I want to be rested mentally and spiritually - I think it's a month to re-charge and I would love to have more than that but I've decided to go on tour as well."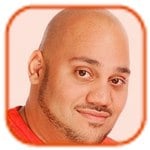 Posted by Andru Edwards Categories: Collaborations, Gossip, Music Videos, Alternative, Country, Folk, Hip-Hop & Rap, Pop,
Katy Perry thinks her music video with boyfriend John Mayer is more authentic than Kanye West's "Bound 2."
The "Roar" hitmaker, who joined forces with John on the song "Who You Love," made the comparison about Kanye's latest music video which features his fiancee Kim Kardashian straddling him topless on a motorcycle.
"I thought our response was a little bit more authentic because my hair was blowing in the right direction," the 29-year-old singer joked, speaking on The Ellen DeGeneres Show.
The song appears on John's latest album Paradise Valley and Katy thinks their relationship works so well because they have a mutual appreciation for music. "Yeah we have a lot of fun. You know, we have music as an understanding and love between each other and we connect and you know it's like he understands what I do because he does the same thing. And so after a long day, if it's been tough, I don't really have to go into it, he just gets it. You know, so it's nice with that understanding," she continued.
Click to continue reading Katy Perry: My Duet Is More Authentic than Kanye's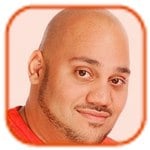 Posted by Andru Edwards Categories: Artist News, Gossip, Industry News, Pop,
Cliff Richard doesn't think young artists are getting enough support in the music industry.
The 73-year-old singer believes pop stars coming onto the market in their teens and early twenties should be given more help to maintain their success, instead of being dropped by record companies when they fail to achieve a number one: "I don't think the new groups and young singers have the same support system. Today you can have a number one, [but] if your next record's not number one sometimes they won't re-sign. It's because they don't have the same faith in the artists that my producer and manager, Norrie Paramour and Peter Gormley, had."
However, the "Living Doll" hitmaker, who has recently released his 100th album, has praised the emerging new talent and believes even people who don't achieve success from shows such as The X Factor are still going on to achieve global success. "When you think about it, even the losers on The X Factor are good. I mean, they're really good singers these days. When you think of One Direction, five of them, they all lost. None of them won The X Factor and they're the biggest boyband in the world at the moment," he explained.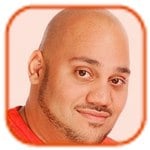 Posted by Andru Edwards Categories: Artist News, Concerts / Tours, Performances, Reunions, Rock, New Releases,
Ozzy Osbourne saw a dog at one of his concerts wearing a sign that read, "Please don't eat me!"
The legendary hellraiser, who famously bit the head off a bat on stage in 1982, said there have been many surreal moments during this year's Black Sabbath reunion tour. "At one of this year's gigs, somebody let a dog go with a sign on its leg saying, 'Please don't eat me!'" he told The Sun.
Ozzy spoke about winding up his band mates, including bassist and chief Sabbath lyricist Geezer Butler. "Geezer is a vegetarian. When he walked off the stage, I said, 'Does your wife eat meat?' And he replies, 'Yeah.' So I said, 'What, do you have a funeral every time she has a bacon sandwich?'" he explained.
Ozzy, who has been sober for nearly a year after relapsing into drink and drugs, said he's nearly injured himself on stage every night and is shocked by the band's massive success after releasing their monumental album 13 and being nominated for three Grammy Awards: "Every night, I've slipped on the stage. I nearly fell in the f***ing orchestra pit. I mean it's tough on the other guys. When they're all getting serious, I make them laugh and they all get p***ed off. Nothing's rehearsed with me. One day, I'll just put a bucked on my head. 'Just when you think things might be winding up, it gets bigger than ever. Honestly I'm in shock. I keep thinking I'm the luckiest guy in the world. It's been a dream."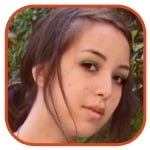 Posted by Robin Paulson Categories: Gossip, Alternative, Country, Folk, Pop, Rock,
"I understood that he couldn't talk, and the only way he could communicate was through an iPad. Some days I have to go on complete vocal rest, like no anything, no whispering. Whispering is actually really bad. There's just a lot of silence in our house most of the time... We should just learn sign language."
- In an appearance on The Ellen DeGeneres Show, Katy Perry talks about the arrangements she and boyfriend John Mayer have to make at home to rest their vocal cords.
(Make sure to check out our other notable quotes.)
Read More

| People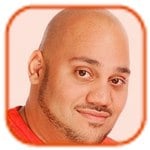 Posted by Andru Edwards Categories: Television, Divorce, Features,
Kris Jenner's relationship with her estranged husband is better now they live apart.
The reality TV matriarch says she and Bruce Jenner are arguing less and appreciating each other more now they have officially separated: "He's great and I'm great and we're such good friends. Sometimes people are just better apart and have better energy. We don't bicker as much. We were starting to sound like some old sitcom from the 50s. I listened to myself and didn't like me. Everyone is happier."
Kris, 58, added there is no talk of divorce, and she and Bruce, 64, are both supporting her daughter, Khloe Kardashian, through her divorce from basketball star Lamar Odom. She also said Bruce will still be welcomed to the family home in Calabasas, California, over Christmas. "Bruce came over last night because he just had to see the tree again. It's really fun. I get so excited during the holidays. I get excited when he's coming over. We enjoy seeing each other more now," she said.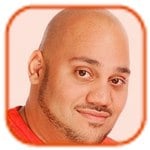 Posted by Andru Edwards Categories: Sports, Television, Celebrity Babies, Pregnancies, Features,
Kendra Wilkinson wants "absolutely no pink" for her daughter.
The model-and-reality TV star is pregnant with her second child - which will be a sister to four-year-old Hank Jr. - but she doesn't want to force the traditional female stereotypes onto her. "Absolutely no pink! I don't want to shove pink in my little girl's face. I don't want to do that to her. We are people who are going to allow her to be who she wants to be. Unisex is the way to go this time around. We're going to do something where she is not being pushed to just be one way," she said.
The 28-year-old star - who is married to NFL player Hank Baskett - is also banning dolls when the tot arrives because she doesn't believe they are the right toys for children. "No dolls! Never. I never played with dolls. I don't understand why baby girls play with baby dolls. Why? Are we setting them up to have a baby? [Hank] agrees with me on the no-pink thing, but he did say she is going to be his little princess," she added.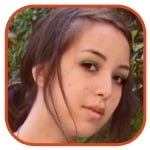 Posted by Robin Paulson Categories: Music, Weddings, Features,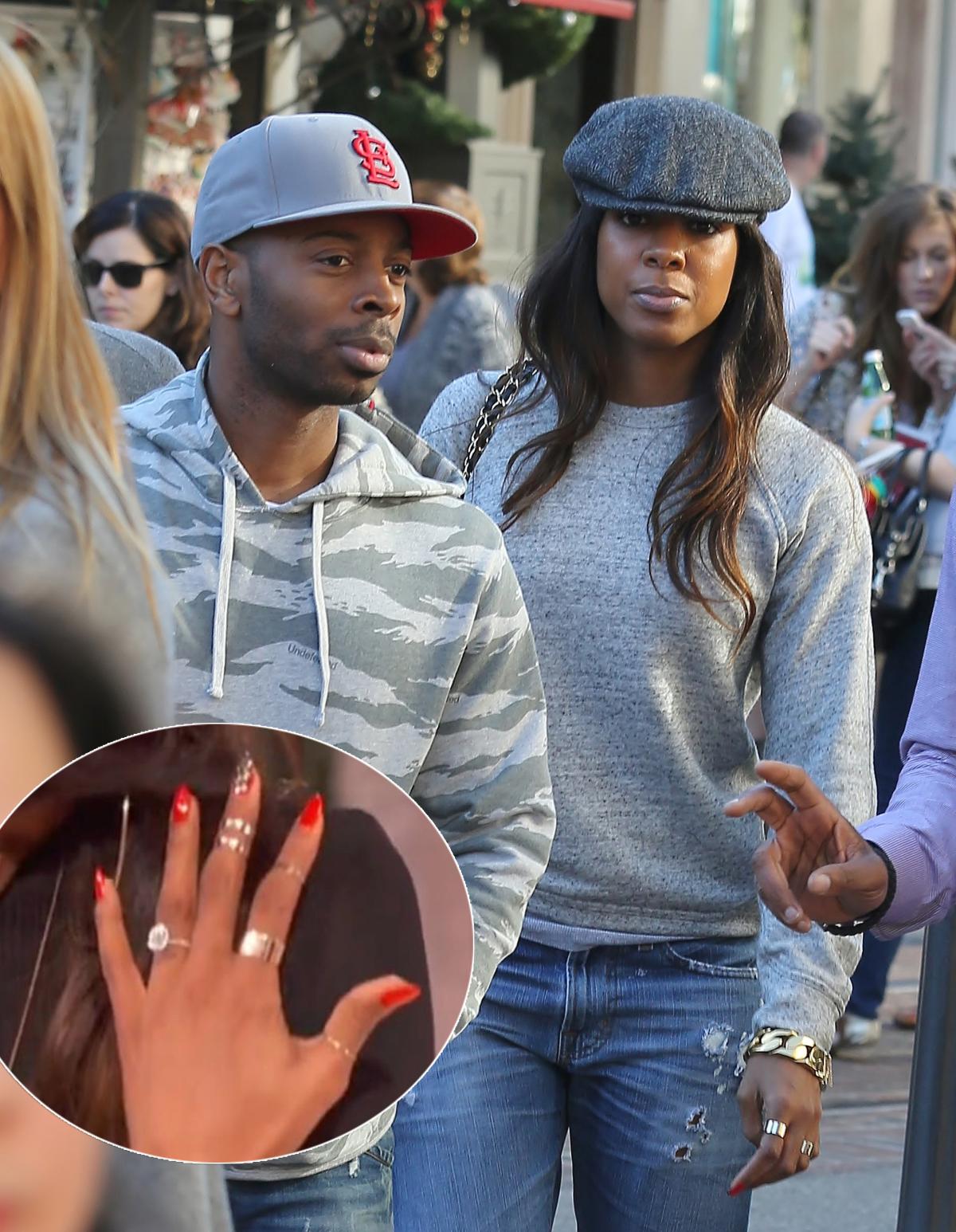 Now that the cat's out of the bag about Kelly Rowland's engagement to Tim Witherspoon, the Destiny's Child singer is more keen on answering questions about her upcoming nuptials.
Despite her bandmate Beyonce throwing a lavish affair when she tied the knot to Jay Z, Rowland says that she'll be getting hitched in a quieter manner: "I think we just really want it to be us and our pastor. That's it. I mean, we are the only two that's going to be in the marriage." Talk about a private affair!
Rowland then (half?) joked about not wanting to shell out the dough to pay for the expenses for a larger cermony: "You have to pay for food for everyone and I'm not down with that. Everyone is there just to be nosy and see who I'm wearing, you know. I'm okay."
No word yet as to when Rowland's super tiny marriage is expected to take place, although it's likely to stay underwraps until after the fact, à la Blake and Ryan style.
Read More

| People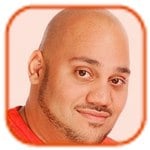 Posted by Andru Edwards Categories: Artist News, Awards, Concerts / Tours, Rock, New Releases,
Ozzy Osbourne insists he has no plans to retire.
The Black Sabbath musician, who has now been sober for nearly a year after relapsing into drink and drugs, says he still gets a thrill out of being on stage after the band reformed in 2011. The 65-year-old told NME magazine that he's living "on borrowed time" and started getting asked about quitting music when he turned 60. "The word 'retirement' started coming into the interviews, but as long as I have an audience, as long as I can physically do it and enjoy doing it and they want to see me, what's the point in quitting?" he said.
Black Sabbath have been nominated for three Grammy Awards after their album 13, their first in 18 years, topped the charts in 30 countries, giving them their first ever US number one. Ozzy says it's his "dream" to get the band's original drummer Bill Ward on board for another Sabbath album but hasn't spoken to him because "It wouldn't be fair. 'Hi, how are you, Ozzy?' 'I'm alright Bill, I'm just about to go onstage to 75,000 people in Sao Paolo. Wish you were here!' When it's all over, I'll probably give him a call. I love and respect the guy very much, but we just couldn't hang around any more. [His absence] is obviously something to do with dollars, but my wife [Sharon] does the deals, do I don't know."
Click to continue reading Ozzy Osbourne: I'm Not Retiring
© Gear Live Inc. – User-posted content, unless source is quoted, is licensed under a Creative Commons Public Domain License. Gear Live graphics, logos, designs, page headers, button icons, videos, articles, blogs, forums, scripts and other service names are the trademarks of Gear Live Inc.