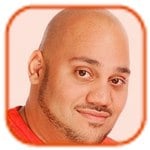 Posted by Andru Edwards Categories: Artist News, Rock,
Black Sabbath isn't convinced they should record another album.
The legendary rock group featuring Ozzy Osbourne, Tony Iommi and Geezer Butler released 13, their first album in 18 years earlier this year but they aren't committing to a follow-up.
"To me, it's been nicely rounded off now. If we did another album, it just wouldn't have the same vibe as far as I'm concerned. And with this one doing so well, the next one would have to be number one everywhere too or people would see it as a failure," Geezer said.
Click to continue reading Black Sabbath Unsure About Making More Music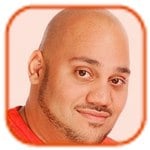 Posted by Andru Edwards Categories: Movies, Features,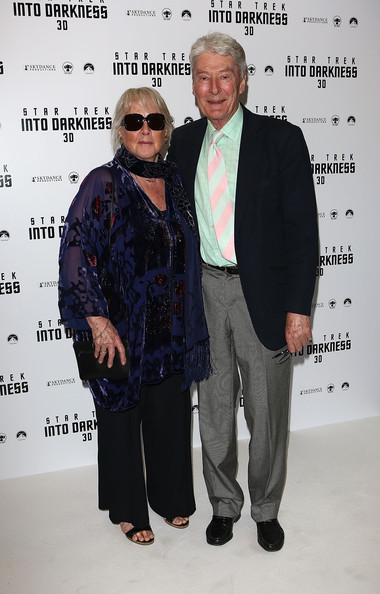 Benedict Cumberbatch finds it awkward when men fancy his mother.
The Star Trek Into Darkness star's mom Wanda Ventham has appeared in a number of British TV shows and he admitted he doesn't know how to react when he's told she is "hot."
"I've been trapped with men in elevators who say to me, 'Oh... I really used to like your mum. She's really hot.' I don't know what to say. If I say, 'No, she's not', that is really insulting to my mother, and if I say she is, it seems very wrong. She is smokin', I guess," he said.
The British actor - who also stars in The Hobbit: The Desolation of Smaug - admitted people in the United States can't quite get their head around pronouncing his name. As well as its spelling, he joked fans sometimes confuse it for a sexually transmitted disease: "Some people don't understand my name. Some people think it is an STD, but I don't think that is what my parents were thinking about when they christened me."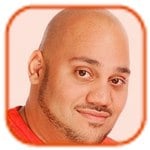 Posted by Andru Edwards Categories: Music, Television, Drugs,
Miley Cyrus insists she didn't pressure Joe Jonas into smoking marijuana.
The former Jonas Brothers star recently revealed the "Wrecking Ball" hitmaker and his former girlfriend Demi Lovato introduced him to the drug while they were all young stars working for the Disney Channel, but Miley says she didn't make Joe do anything he didn't want to.
"If you want to smoke weed, you're going to smoke weed. There's nothing that two little girls are going to get you to do that you don't want to do. I thought maybe he was saying that like it was going to make him look badass," she said.
Click to continue reading Miley Cyrus: I Didn't Make Joe Jonas Smoke Weed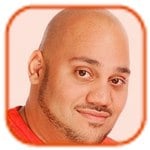 Posted by Andru Edwards Categories: Music, Clothing, Style, Features,
Lady Gaga has urged women to stop worrying about their weight because people who achieve great things do not have to look like "supermodels."
The 27-year-old pop superstar has suffered with fluctuating weight throughout her career and has been criticized for being both too thin and overweight. But Gaga has dismissed society's obsession with women's figures and insists it's time people concentrated on what they're going to do with their lives rather than what they look like.
"I want to remind everyone that people who win Nobel Peace Prizes and cure diseases are not supermodels. Your legacy does not need to be a perception of beauty that's not realistic," she said in February's Fashion Magazine.
Although Gaga is now one of the world's biggest singers she insists she would still be wearing eccentric outfits and pushing the boundaries of pop if she was an unsigned artist playing in bars and small venues in her native New York City because music is her life. "There's this implication that if I wasn't so successful I would have to stop. But I never would have stopped. I would be in some bar; being Lady Gaga," she explained.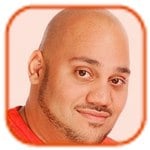 Posted by Andru Edwards Categories: Casting, Celeb News,
Julia Roberts admits she has become pickier about the film roles she accepts as she has gotten older.
The Oscar-winning actress is now 46 and she is happy to admit there are numerous parts she will no longer consider now she is a veteran screen star and is comfortable to accept she is not suitable to play suitable characters because she is a mature star.
When discussing the reason why she appears in less films now, she revealed, "There's a couple of things at play. For one, I'm 46 years old, so falling out of chairs isn't as funny. I could break a hip. Certain scenarios that worked 10 years ago aren't as appealing, as applicable, as believable, as original - all those things."
Julia says a lot of people have the misconception she takes on less work now because she wants to spend as much time as possible with her three children, twins Hazel and Phinnaeus, nine, and son Henry, six, whom she raises with her husband Danny Moder. While the August: Osage County star does prioritize her family over work, she is adamant that isn't the reason why she isn't now a prolific Hollywood actress: "I think people like to say that I'm super-picky because of how much I love my kids. But as an actor, I sort of pride myself on the fact that I've always been picky."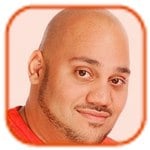 Posted by Andru Edwards Categories: Movies, Features,
Helena Bonham Carter's favourite thing about Christmas is that it makes Londoners friendly.
The 47-year-old actress - who lives in Belsize Park in north London with her director husband Tim Burton and their two children - thinks the best thing about the festive period is that it brings festive cheer to her neighborhood.
When asked to share her favourite Christmas tradition, Helena said, "Going for a walk in the morning and seeing strangers in London break their year-long habit of unfriendliness and actually smile and say hello to one another."
The BAFTA Award winning actress - who stars in this year's highly anticipated Marks and Spencer's Christmas advert alongside supermodel Rosie Huntington-Whiteley and David Gandy - also described the signature scents of Christmas as one of her favorite things about the holidays: "All the smells - cinnamon, orange and spice."
Click to continue reading Helena Bonham Carter: Christmas Makes London Friendly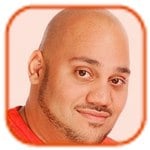 Posted by Andru Edwards Categories: Music, Rants, Features,
Kanye West has vowed to stop his controversial rants for "six months at least."
The "Bound 2" rapper is no stranger to controversy, most recently slamming the Grammy Awards for not adequately recognizing his latest record Yeezus, but he has now promised to curb his infamous diatribes in the New Year and focus on being positive.
Kanye opened up while on stage for his Yeezus tour in Toronto, Canada, earlier this week, saying, "Everything I'm saying that's not allowed, soak it in right now ... this might be the last time y'all hear me talk s**t for a long time. Might be another like six months. At least. You're just gonna have to run back [my past] interviews and s**t if you wanna hear some realness!"
The 36-year-old rapper - who has a six-month-old daughter, North, with fiancee Kim Kardashian - alluded to his recent controversies, such as slamming sports brand Nike, who replaced him as a spokesperson, and his choice words for the Grammy Awards voting committee:
Click to continue reading Kanye West Vows to Stop Ranting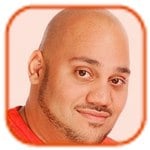 Posted by Andru Edwards Categories: Gossip, Music Videos, The Charts, Pop, R&B / Soul, iTunes, New Releases, Sales,
Beyonce was "really nervous" about the surprise release of her self-titled LP.
The "Drunk in Love" singer, who is celebrating selling more than one million copies of her fifth studio record, admits it was a "huge risk" releasing it without any prior promotion. She answered fans' questions via her Instagram account at the weekend at a screening for the record's accompanying music videos.
"I was terrified. I was so scared. I already envisioned like the worst things that could happen. Honestly, I was at a point where I felt like, you know, everything feels the same. That's how I felt and if I could not challenge that, then maybe it's time for me to do something else or develop more artists, which is something I want to do," she posted. "I just hope that I continue to move forward and challenge myself, and I think now that I've become a mother, I just want my legacy to inspire people."
Meanwhile, retailers such as Amazon and American company Target are refusing to stock Beyonce after it was released exclusively on iTunes. The digital giant were given a one week exclusive window to sell the 14-song, 17-video album, which features contributions from Drake, Jay Z and Justin Timberlake.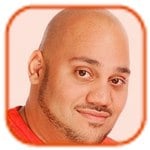 Posted by Andru Edwards Categories: Artist News, Industry News, Alternative, Rock,
Record producer Chris Wright refused to sign David Bowie, whom he now considers to be "one of the greatest recording artists of all time."
The founder of Chrysalis Records had the 66-year-old star constantly "pleading" with him and visiting his London office in the early 70s in the hopes of getting signed however Chris would pretend to be out when David called. "David Bowie was in our Oxford Street office, in London, all the time, often pleading for money to go and make demos. He'd come in with his wife, Angie, who appeared to wear the trousers. Our receptionist would ring around - but we would all pretend to be out! Thankfully we did agree to take 25% of his publishing rights until 70 years after his death. We missed out on signing one of the greatest recording artists of all time but at least he helped our publishing wing get off to a brilliant start," he recalls.
Click to continue reading Chris Wright Refused to Sign David Bowie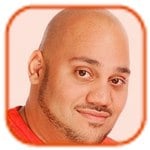 Posted by Andru Edwards Categories: Paramount, Biopics, Drama, Comedy, Celeb News, New Releases,
Leonardo DiCaprio saw people "intoxicated by their own self-importance" growing up in Los Angeles.
The actor doesn't think he'll ever get carried away with money like his character Jordan Belfort in Wolf of Wall Street or drugs or booze because he has seen people make bad choices and he doesn't want to do the same.
"I grew up in Los Angeles, I was born in Hollywood, so I've seen firsthand the destructive nature of that town and how people are intoxicated by their own self-importance and surrounded by temptation on a daily basis. I wouldn't say it was a dangerous place but there's all sorts of choices in life and I've always tried to focus on one thing. No matter how much talent you have you have to be in the right place in the right time. I understand that I'm lucky to be given this amazing opportunity, it's what I've always wanted to do so I'm not going to waste it."
Click to continue reading Leo DiCaprio: People in LA Make Bad Choices
© Gear Live Inc. – User-posted content, unless source is quoted, is licensed under a Creative Commons Public Domain License. Gear Live graphics, logos, designs, page headers, button icons, videos, articles, blogs, forums, scripts and other service names are the trademarks of Gear Live Inc.