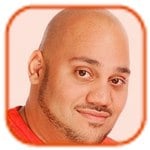 Posted by Andru Edwards Categories: Movies, Celebrity Babies, Pregnancies, Features,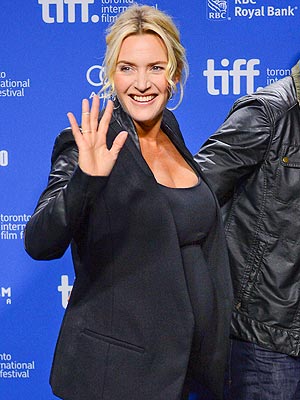 Kate Winslet has blasted her pregnancy critics.
The Labor Day actress - who welcomed baby Bear with her husband Ned Rocknroll in December - was outraged to discover the public deemed her "irresponsible" for having three children by three different husbands, and doesn't believe anyone has the right to judge her for her lifestyle choices.
"No one has a right to comment on anyone's life or the choices I do or don't make. It's very easy to be judgemental until you know someone's truth. People have no idea at all. It baffles me, truly, that you can publicly treat a person like that. It's not very nice. I'm really sorry to the nation's press that I fell in love and got pregnant; I do apologize if you deem that irresponsible," she told British Glamour.
The 38-year-old star - who has a 13-year-old daughter, Mia, with her ex-husband Jim Threapleton and a 10-year-old son, Joe, with her second ex-spouse Sam Mendes - also scoffed at the idea of giving her newborn son businessman Ned's surname: "We haven't ever really had that conversation; it was always going to have my name. Of course we're not going to call it Rocknroll. People might judge all they like, but I'm a f**king grown-up."
Click to continue reading Kate Winslet Slams Pregnancy Critics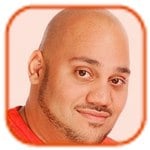 Posted by Andru Edwards Categories: Artist News, Gossip, Pop, R&B / Soul,
Miley Cyrus thinks Beyonce's pop career has peaked.
The "Wrecking Ball" singer has claimed the star is out of touch with modern music and believes she can take her place at the top of the music ladder, Speaking in the new issue of Love magazine, Miley said, "Beyonce has been a big inspiration to me but she's been out for such a long time. She's so talented and I think she's at the top of the game now but people are always looking for new blood and that's what I bring to the game now, new blood, I got the total package you know, the curves, the rhythm, and the voice. I'm just the best."
Miley, 21, is determined to knock queen of pop Beyonce, 32, off her throne and believes her rival's focus is now on raising her daughter Blue Ivy - who turns two next week - with her husband Jay Z: "As Beyonce grows in motherhood and all the crap it does to your body, it will create a vacuum for fresh young faces to rise up and no one else can properly fill that void right now. I'm the only white female singer that could fill that slot right now and do it right.
Click to continue reading Miley Cyrus Ready to Take Beyonce's Pop Crown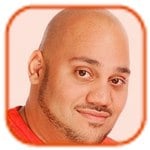 Posted by Andru Edwards Categories: Movies, Celebrity Babies, Features,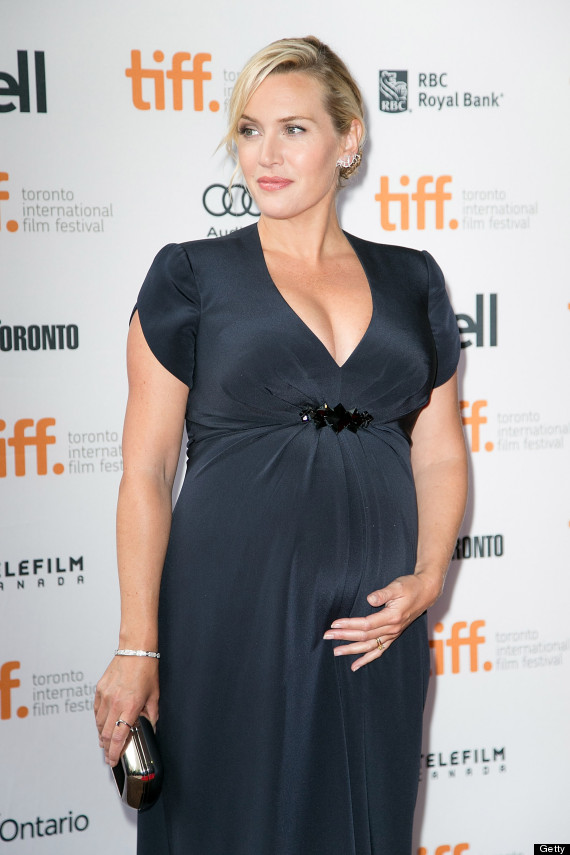 Kate Winslet insists her life "is not a soap opera."
The Labor Day star is adamant her existence can be just as boring as anybody else's and even though she is a Hollywood actress her life isn't full of glitz and glamour: "Here's the funny thing: my life has always been, 'What's going to happen next?' I've always been a little bit non-conformist. My life is not the soap opera people would like it to be: in fact, it's not a soap opera at all. It's just life."
The 38-year-old actress has three children, 13-year-old daughter Mia, with her ex-husband Jim Threapleton, 10-year-old son Joe with her ex-husband Sam Mendes and newborn son Bear, her baby with husband Ned Rocknroll.
Kate gave birth to Bear on December 7 and she insists she isn't going to put any pressure on herself to spring back into shape quickly as she's more interested in being a good mother: "Having just had a baby, I'm not going to be thinking about my arse."
Click to continue reading Kate Winslet: My Life Isn't a Soap Opera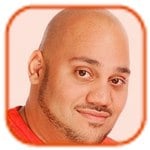 Posted by Andru Edwards Categories: Movies, Features,
Michael Douglas would consider having cosmetic surgery.
The 68-year-old star - who battled throat cancer in 2010 - insists he wouldn't think twice about going under the knife and would do "whatever works" to improve his look. When asked if he would have plastic surgery, he said, "I'd contemplate it in a minute, are you kidding? Are you talking about real life? I'd contemplate it in a minute. Why not? Whatever works."
As well as contemplating changes to his body, Michael had to add new strings to his bow to portray late homosexual pianist Liberace in his latest movie, Behind the Candelabra, and he enjoyed playing a different sort of character to the usual "contemporary guys" he portrays. When asked if he had to add new skills to his acting repertoire for the film, he added, "Yeah, sure. Piano, flamboyant stage performer. There was a certain style that the piece required which I hadn't done before. This was a character piece and all my career I've played contemporary guys with an angst of one sort or another. There was a theatricality that was a joy."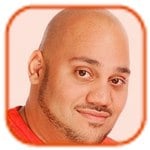 Posted by Andru Edwards Categories: Concerts / Tours, Gossip, Alternative, Folk, Rock,
Mumford and Sons say convincing people they're Irish is the secret of their success.
The "I Will Wait" band is from England, but their use of traditional instruments - including accordion, mandolin and double bass - and close harmonies means some people mistake them for being from neighboring Ireland. "Everyone thinks we're Irish. There's an Irish bar in every town - it's the secret of our success," keyboard player Ben Lovett said.
Banjo player Winston Marshall also points out the roots of their sound and some of their instruments, such as the banjo, aren't even from Europe, adding, "We're in a long line of English people pretending to be Americans and not being as good as Americans."
The band - also including Marcus Mumford and Ted Dwayne - are known for spending long periods touring around the world, particularly in the US, but aren't huge fans of having to do it in a bus. "I went camping on a stag weekend and hated it. [And] you can't s**t on the bus. You still brush your teeth outside and spit it out, just like on a campsite," Marcus added.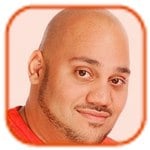 Posted by Andru Edwards Categories: Collaborations, Hip-Hop & Rap, Pop, R&B / Soul, iTunes, New Releases,
Beyonce recorded "about 80 songs" for her surprise album.
The 32-year-old singer released her self-titled record earlier this month following a year of hard work, and she admits she had a hard job of whittling the tracks down to a selected amount.
Speaking in her Part 3 Run 'N Gun video chat on YouTube, she said, "When I started picking the songs that I gravitated towards, because I recorded about 80 songs, it was the songs that were more effortless to me that stuck around." The album features a collaboration with her husband Jay Z - whom she shares two-year-old daughter Blue Ivy with - on the song "Drunk in Love," and she believes the track worked well because they just had fun: "I kind of free-styled the verse, and Jay went in and he started flowing out his verse. We just kinda had a party. It was so great, because it wasn't about any ego, we weren't trying to make a hit record. we were just having fun. and I think you can hear that in the record."
Click to continue reading Beyoncé Recorded 80 Songs for Surprise Album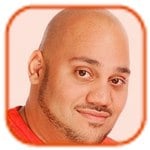 Posted by Andru Edwards Categories: Television, Features,
Kris Jenner wanted Khloe Kardashian to get a nose job at the age of nine.
The Keeping Up With the Kardashians star overheard her mother telling a friend that she needed to go under the knife to correct her snout, which Khloe admits destroyed her confidence. "She didn't mean harm, but when I was around nine I overheard my mom telling her friend I needed a nose job. I was shocked; I hadn't even thought about it. I've grown into my face, but I've had make-up artists tell me, 'You should get a nose job.' I'm so happy that I never have. I'm proud for losing weight when I wanted to and I've never resorted to surgery. I'm not against it - one day I probably will but it would be on my terms," she told Cosmopolitan.
Meanwhile, Kris split from her husband Bruce Jenner - whom she shares daughters Kendall, 18, and Kylie, 16, with - in October after 22 years of marriage, but the pair are yet to file for divorce. However, the Olympic gold medalist appears to be settling into single life well and has even decided to grow his hair in a bid to rebel against Kris and her daughters' orders.
Click to continue reading Khloé Kardashian: Mom Wanted Me to Get a Nose Job at 9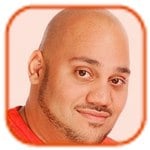 Posted by Andru Edwards Categories: Artist News, Gossip, Hip-Hop & Rap,
Vanilla Ice claims he helped Eminem become a successful rapper. The "Ice Ice Baby" star shot to fame with the hit single when he was just 16 years old and claims he "paved the way" for other white rappers such as the "Slim Shady" hitmaker.
"I definitely opened doors and made it acceptable to get into hip-hop. White rappers are few and far between and, during that era, I made it possible to move into that genre and be very successful," he said.
Click to continue reading Vanilla Ice Helped Eminem Become Successful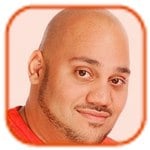 Posted by Andru Edwards Categories: Movies, Features,
Keira Knightley is glad feminism is no longer a "dirty word."
The 28-year-old actress thinks the world is becoming more open to talking about equality for women and she is pleased people are able to discuss issues maturely. "I think it's great, what's happening at the moment, I think it's great that the discussions are finally being allowed to be had, as opposed to anybody mentioning feminism and everybody going, 'oh, f***ing shut up,'" she told Harper's Bazaar. "Somehow, it became a dirty word. I thought it was really weird for a long time, and I think it's great we're coming out of that."
However, the Anna Karenina star suggested the film industry has a "long way to go" to prove women are truly equal. She noted the number of female lead roles are limited in Hollywood, and thinks actresses should have more opportunities. "Hollywood has a really long way to go. I don't think that anybody can deny that, really, and I think as much as you are getting more women playing lead roles... they're still pretty few and far between," she added.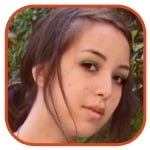 Posted by Robin Paulson Categories: Casting, Celeb News,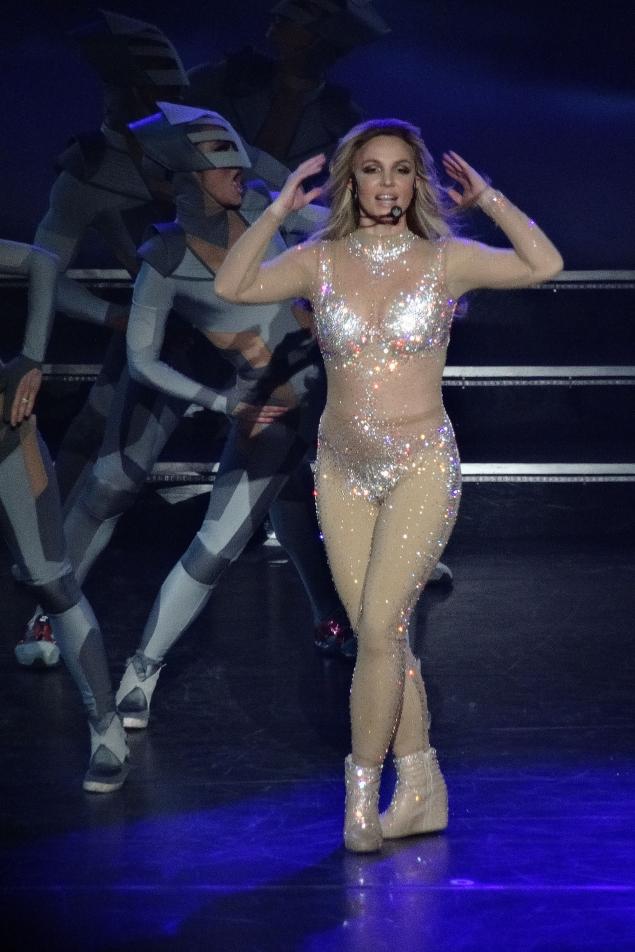 Despite maintaining her unofficial Princess of Pop title with headlining one of the biggest shows in Las Vegas these days, Britney Spears recently revealed that she'd like to revisit her acting career.
"I would love to act. I would love to do movies. If it was the right part, it would be really cool… I love funny movies," she said at her Vegas show's opening last night. When asked which are her favorite films as of late, she named We're the Millers (Jennifer Aniston, Jason Sudeikis) and Bridesmaids (Kristen Wiig, Melissa McCarthy), adding, "I also love Jennifer Lopez movies."
Spears was featured on The New Mickey Mouse Club in the early 90's and also acted alongside Zoe Saldana and Taryn Manning in 2002's poorly received Crossroads. She has also guest starred on TV sitcoms Will & Grace and How I Met Your Mother.
The 32-year-old mother of two has also considered reitiring after her Vegas residency.
Read More

| E! News

© Gear Live Inc. – User-posted content, unless source is quoted, is licensed under a Creative Commons Public Domain License. Gear Live graphics, logos, designs, page headers, button icons, videos, articles, blogs, forums, scripts and other service names are the trademarks of Gear Live Inc.