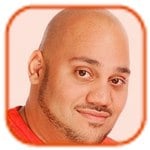 Posted by Andru Edwards Categories: CES, CES 2013, Design, Music, Portable Audio / Video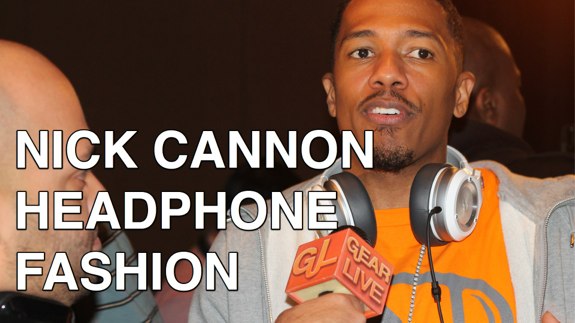 We got the opportunity to chat with Nick Cannon about the NCredible line of Monster headphones in the video below. The NCredible line includes a pair of over-ear DJ headphones called NPulse, on-ear headphones called NTune, and in-ear earbuds called NErgy. As you look at the cost of the various models, you quickly see that these are some of the most inexpensive headphones offered by Monster, which is important to Cannon, as he wants kids to be able to get headphones that are cool without breaking the bank. Find out more about the NCredible philosophy, as well as headphone fashion, in this video.
Click to continue reading Nick Cannon interview: NCredible headphone line, fashion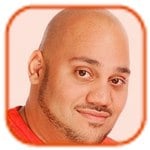 Posted by Andru Edwards Categories: Apple, Corporate News, Videos
Apple CEO Tim Cook gave his first televised interview to "Rock Center with Brian WIlliams" and it aired yesterday evening. Cook covered controversial topics like the Apple Maps gaffe, Samsung litigation, Foxconn, and the lack of US manufacturing of Apple products. Additionally, Tim makes interesting comments about the future of television, an area where Apple now has "an intense interest," a definite upgrade from being called just a "hobby" by the company. Part 1 of the interview is above, and you'll find Part 2, along with the full transcript, after the break.
Click to continue reading Watch Rock City's interview with Apple CEO Tim Cook (video!)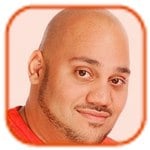 Posted by Andru Edwards Categories: Features, Internet, Videos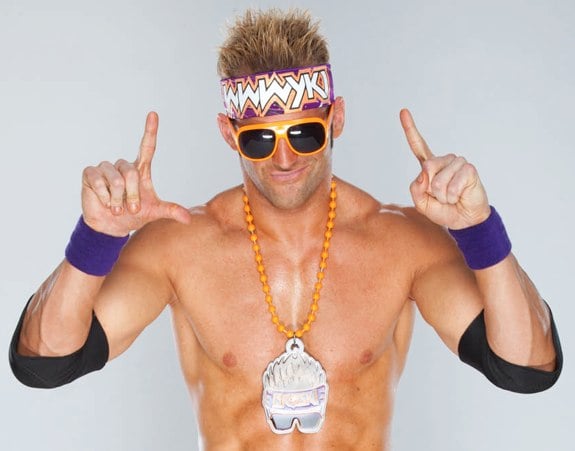 WWE makes it's return to Everett for the first time in a number of years this evening. For those who don't know, you guys are typically in and out when it comes to a city. Aside from Wrestlemania week, do you get to enjoy your time in a given city?
Not at all. We fly in, find a gym, eat, and head to the arena. We do the show, and we leave to do it again. I've definitely seen some cool airports, hotels, arenas, but we don't get to enjoy our time in the various cities.
What would you say would be the best trip you've taken when you've been on the road?
WrestleMania in Orland was amazing. I went to DisneyLand with my family and had a lot of fun. WrestleMania means we get to spend a full week in one location, so we can enjoy it since it's a break from the in and out that we typically experience on the road.
Let's take a step back. I think it's safe to say that the reason we are having this discussion right now is because you took it upon yourself to get noticed in any way that you could, grabbing that brass ring through the use of social media. Wanna tell us about that?
Yeah, definitely! My whole life I wanted to be a WWE Superstar. That's the only thing I ever wanted to be. I got signed in 2006 and got called up to the main roster in 2007…but I wasn't really doing anything, you know? By February 2011, I was kind of fed up. It wasn't my dream to be just "some guy" on the show. I wanted to be one of the top guys. At the time in February 2011, when I started the YouTube show, I didn't have an action figure. I didn't have a promotional 8x10. I wasn't on TV. I was like a joke. I had no merchandise…nothing.
Click to continue reading How Zack Ryder used social media to catapult to WWE Superstardom [Interview]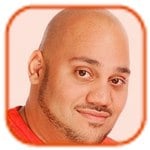 Posted by Andru Edwards Categories: Apple, Corporate News, Features, Podcasts, Videocasts, Videos
The Apple Store at Bellevue Square Mall was the first that the company opened here in the Pacific Northwest region of the country, way back in May 2003. At the time, it was a bold and innovative move, but as time went on and Apple's popularity surged with the introduction of the iPhone and iPad, the location became overcrowded. So what did it do? Rather than refurbishing the existing location, Apple began work on building a new, groundbreaking location on the upper level of Bellevue Square, right above the original and across the hall. As is typical when Apple has something under construction, the location was covered up under a shroud of mystery until opening day. We were on hand as Apple opened its new, much larger Bellevue Square Apple Store, and were able to get a private tour of the location. As you'll find out in the video, the Bellevue Square Apple Store sports the largest glass-front display of any mall location, the first domestic skylight in an Apple Store mall location, and the first 360 degree Genius Bar, with 40 seats in total. All in all, the new location is about three times larger than the previous one. Check out the video for all the new hotness, and try and count the number of times that Duke Zurek uses the word "opportunity."
Be sure to also check out our Apple Store Bellevue Square Grand Re-opening hype video, and our Apple Store Bellevue Square gallery. While you're at it, take a peek at our iPhone 5 review as well!
[Camera credit: Eric Vitolo]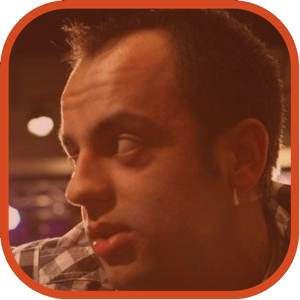 Posted by Andrey Malskiy Categories: Science, Transportation, Videos
The dream of personal flight has always been knocking at transportation's door, but never has it had the right sales pitch. Now, over in the Bex, Switzerland, Translogic had the opportunity to interview Yves Rossy, the Jetman. This guy isn't your average adrenaline junky--he's more of a visionary. His plan is to one day build an Iron Man-like suit for personal flight. We know, keep dreaming, right? Yeah, that project is nowhere near complete, but it takes research and development for big ideas to come to fruition. For now, the Jetman is busy perfecting his personal jetwing. Check out the video above for what one day could be sharing garage space with your car.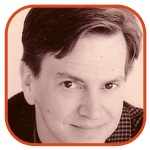 Posted by Tom Mason Categories: Conventions
Are you familiar with the TED Conference where all the world's smarties get together and speechify about the future?
If I were going to a TED event this year, I know which one I'd attend. And so should you.
Zach Weiner, the creator of Saturday Morning Breakfast Cereal, one of the best and most successful webcomics, is going to be a featured speaker at TEDx, at Carnegie Mellon University on March 4.
What's TEDx? It's "a program of local, self-organized events that bring people together to share a TED-like experience. At a TEDx event, TEDTalks video and live speakers combine to spark deep discussion and connection in a small group.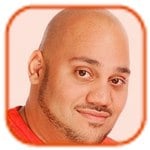 Posted by Andru Edwards Categories: Full Episodes, Accessories, Apple, CES, CES 2012, Features, Podcasts, Toys, Video Games, Videocasts, Videos
We chat with Discovery Bay about their iPad game accessories that turn the Apple tablet into an actual game board. The accessories include Duo Plink, Yoomi Duo, and Duo Pop. In addition, they've got the Atari Arcade joystick that, in conjunction with the Atari games app, lets you control the old-school retro games with a bona fide controller. You can pick up these Discovery Bay products on Amazon. This was recorded at CES 2012.
Big thank you to MozyPro and JackThreads for sponsoring the show - be sure to check them out! MozyPro provides simple, automatic, and secure data backup. As for JackThreads, we've got exclusive invite codes that give you $5 to use towards anything you'd like on the site.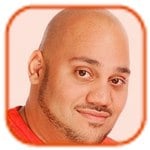 Posted by Andru Edwards Categories: Full Episodes, Gizmatic, Cameras, CES, CES 2012, Features, Podcasts, Videocasts, Videos
In this episode ee give you a look at the Nikon D4 in this episode, the camera that Nikon is calling its next flagship model. We got up close and personal with the Nikon D4 at CES 2012, and got to speak with Nikon's Steve Heiner about the 16.2 megapixel beast of a DSLR. The D4 is constructed out of magnesium alloy, and has a thermal shield under the paint to keep the camera safe in the most extreme conditions. If fast shooting is your game, this thing can take up to 10 shots per second with full AE/AF performance. Of course, it also shoots 1080p video with stereo sound. The Nikon D4 will sell for $5,999.95 when it goes on sale.
Big thank you to MozyPro and JackThreads for sponsoring the show - be sure to check them out! MozyPro provides simple, automatic, and secure data backup. As for JackThreads, we've got exclusive invite codes that give you $5 to use towards anything you'd like on the site.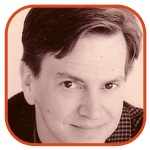 Posted by Tom Mason Categories: Editorials, Interviews
Congratulations to Norm Feuti on Gil!
He started the strip as a webcomic, then put it on hiatus to work on other things, then brought it back through King Features. You can read about that process here.
It debuts this week in classic newspaper syndication (you can also find it online).
It's a great, funny strip and Feuti's an excellent cartoonist.
I interviewed him awhile ago when he was first starting on Gil and I wish him nothing but success.
Bookmark the strip, write to your local paper to make them aware of it, and read the heck out it.
There's also the Gil Blog with lots of fun extras to enjoy.
[Artwork: Gil, © Norm Feuti]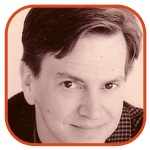 Posted by Tom Mason Categories: Editorials, Interviews, Movies, Reviews, Television
It's not just the weekend, it's a long holiday weekend into a whole new year. Have a happy one with a few links to read.
Beau Smith writes a wonderful tribute to his friend and frequent collaborator, Eduardo Barreto.
If you're tracking the future of digital comics, Appy Entertainment's Paul O'Connor has an interview with the guy behind Operation Ajax, Daniel Burwen.
The writer Lance Mannion goes to see Tintin. There have been lots of reviews over the internets already, but I'm partial to this one. "In fact, The Adventures of Tintin [is] as good an Indiana Jones movie as Indiana Jones and The Last Crusade. In parts, it's as thrilling and new as Raiders of the Lost Ark. Throughout, it's much better than Kingdom of the Crystal Skull and a reminder that as great as the young Harrison Ford was what made the movies was the spirit of adventure that infused them, and that spirit was a boy's (and girl's) spirit."
© Gear Live Inc. – User-posted content, unless source is quoted, is licensed under a Creative Commons Public Domain License. Gear Live graphics, logos, designs, page headers, button icons, videos, articles, blogs, forums, scripts and other service names are the trademarks of Gear Live Inc.