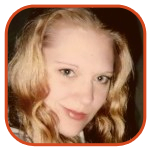 Posted by K.C. Morgan Categories: Music, Prime Time, Reality, FOX, American Idol, Gossip, Video,
Even American Idol's resident diva can't get her way all the time. In an interview with E! News, Jennifer Lopez reveals which three contestants she really wanted to keep, but couldn't.

"It was very hard, and we weren't ready," she said of the entire wildcard round, which was tacked onto the end of Thursday's results show. "It was hard. I love them all."
Click to continue reading American Idol 10: The Three Contestants J-Lo Wanted to Keep
Read More

| E! Online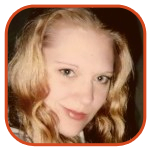 Posted by K.C. Morgan Categories: Television, Rumors,
In a new tell-all called American Idol Exposed, former staff member Justin Buckles gives fans an intimate look at what goes on behind the scenes… and some may not like what he's got to say. The staffer confirms some rumors that American Idol watchers have suspected for years.

In an interview with anti-Idol site Vote For the Worst, Buckles talks about his turning point with the show: "On the audition road for Season 5, production assistants were asked to sit at the [audition] tables and act as producers. This really pushed me over the edge and pretty much started the ball rolling for me in regards to wanting to leave the show." He said "contestants were one hundred percent scammed, in my opinion, during the Season 5 auditions."

Do tell. "I saw producers escorting contestants straight to the final round of auditions with the judges," Buckles continued.
Click to continue reading Former American Idol Staffer Spills Show Secrets
Read More

| Vote For the Worst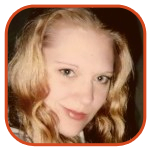 Posted by K.C. Morgan Categories: Movies, Television, Drugs, Legal Issues, Meltdowns, Rants, Rivalries, Videos, Rumors,
Charlie Sheen says that he's clean and focused following an "epiphanous awakening," and when we figure out just what he means by that we'll let you know. "I'm on a quest to claim absolute victory on every front," he told Piers Morgan on CNN.

If victory means practically monopolizing the media, Sheen's already there. The actor's publicist quit on Monday, saying he is "unable to work effectively" at his job, and it's no wonder. Charlie Sheen has been calling TMZ, CNN, Good Morning America and -- it seems -- anyone else who'll pick up the phone.
Click to continue reading So, is Charlie Sheen Crazy or What?
Read More

| CNN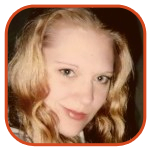 Posted by K.C. Morgan Categories: Award Shows, Specials, ABC, Gossip, Video,
"I can guarantee that if you're looking for someone to call people out, we're not your hosts," Anne Hathaway recently told The Hollywood Reporter.

Her comment is a reference to the Golden Globes as hosted by Ricky Gervais. The British comedian won a lot of laughs, and raised plenty of eyebrows, with his none-too-subtle barbs aimed at those in the filmmaking industry.

"I think that humor is really difficult to pull off, and I'm not particularly adept at it. I wouldn't feel comfortable doing it," Hathaway continued. She'll be co-hosting the Academy Awards this year with actor James Franco. In the video above, the pair explain how they happened to be paired up as hosts for the event.
Click to continue reading Oscar Hosts Not Using Ricky Gervais as a Model
Read More

| Popeater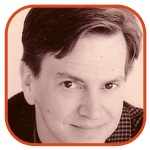 Posted by Tom Mason Categories: Editorials, Interviews, Movies, Reviews, Television, Dark Horse Comics, DC Comics, Image Comics, Marvel Comics,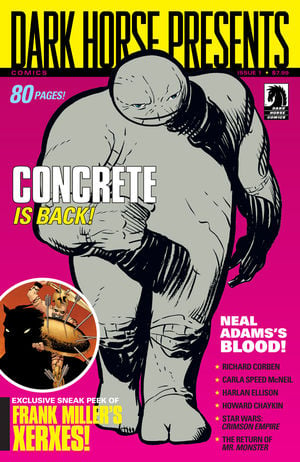 You can't beat the power of the hammer. There's a new Thor trailer floating around that feels much more impressive than the earlier Fortress of Solitude one. I'm liking it more and more, even if the big battle in the desert town looks very movie set-ish.
Now let's read some stuff...
Chaykin: Here's an interview with one of my favorite creators, Howard Chaykin, talking about his upcoming work at Dark Horse.

Chew: Marc-Oliver Frisch at Comics Beat tackles John Layman to the ground and asks him lots of questions about food, comics and work-for-hire.

Smart: I wanted to conduct an interview with Darryl Cunningham, but he's so smart that it would only serve to point out how not-smart I am. Fortunately, Tom Spurgeon at The Comics Reporter is a smarty and he landed an excellent interview with the creator of Psychiatric Tales.

Batman: The Pullbox talks to my old friend, the comics historian Peter Sanderson. Subject: The Batman TV series from 1966.
Click to continue reading Weekend Reading: Chaykin, Layman, Cunningham & Batman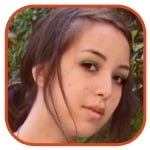 Posted by Robin Paulson Categories: Fashion Designers, News,
"I explained how when I come home I actually take off all my clothes, and I wear no clothes until I leave. I eat naked. I do everything completely naked. He said, 'That would make a great interview.' I said, 'Fine, we have to do it nude.' ... Anyway, we did the interview. The interviewer was straight, and I made it a point to desexualize the interview even though I was sitting with my legs wide open, completely naked. At the end of the interview, I put on a dressing gown and he put on his clothes, and I sat next to him on the sofa and said, 'Was that sexual?' He said, 'Absolutely not.' And I said, 'That's because I didn't make it sexual. Sexuality is in the eyes, it's an expression, it's in a look.' Then, all of a sudden, I looked at him in a very different way, and it made him very nervous."
-- Fashion designer Tom Ford on a very nontraditional interview he once had.
(Make sure to check out other notable quotes.)
Read More

| Interview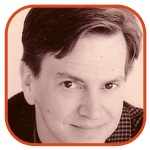 Posted by Tom Mason Categories: Editorials, Interviews, Television,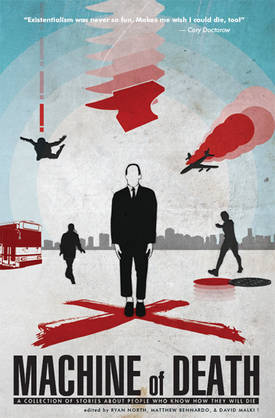 I'm sure that we're all happy that the new Spider-Man musical finally has an ending, so with that in mind, let's see what else we can celebrate:

Cape: Are you watching The Cape along with me? If so, you might enjoy Jonah Weiland's interview with series creator Tom Wheeler as much as I did.

Vaughn: My pal J.C. Vaughn (who co-writes Mighty Samson with Jim Shooter, as well as wrote & created Vampire, PA that was published by Moonstone and is also Executive Editor & Associate Publisher of Gemstone Publishing) got himself interviewed over at Comic Book Interview.
Sit: Can you imagine what would happen if someone at DC or Marvel kept insisting that putting a chair on the cover would grab someone's attention at the LCS? Some people in book publishing must really love chairs.

Lomax: A nice interview with creator Don Lomax of Vietnam Journal.
Click to continue reading Weekend Reading: The Cape, The Simpsons & Machine Of Death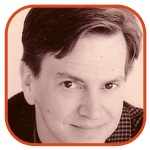 Posted by Tom Mason Categories: Editorials, Television,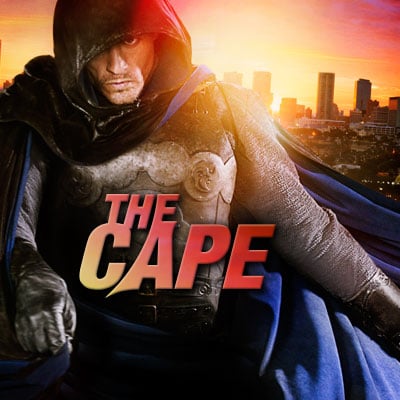 The Cape, the new NBC series about a wrongly-accused cop who dresses up as a Batman-like hero to fight corruption in the mythical Palm City, has debuted.
Trained by circus people – that's right; he has all the powers of the Big Top – cop Vince Faraday (played by David Lyons) uses his cape like Cirque de Soleil uses ropes.
He's got a regular villain too, because the evil businessman who framed him also moonlights as the series' bad guy. Plus, Firefly's Summer Glau is also on hand.
NBC needs a big hit, or even a little hit, following their fall to fourth place in a 4-network race. So how did the debut actually do in the ratings?
Click to continue reading The Cape Not Booted Yet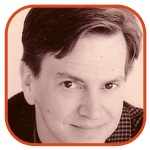 Posted by Tom Mason Categories: Editorials, Interviews, Reviews, DC Comics, Image Comics, Independent,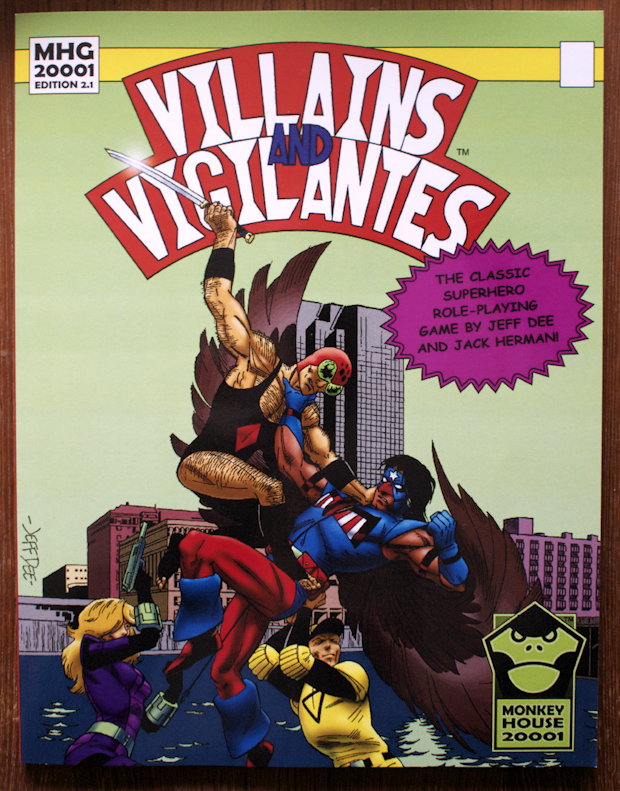 Let's roll...and punch 2011 in the face!

Writers Without Borders: J. A. Konrath, an excellent writer and a smart guy especially on publishing subjects, has some thoughts about the current spiral of Borders bookstores.

Comix: The Forbidden Planet blog introduces me to a new "underground" style newspaper available in London. "The tabloid size is absolutely lovely for reading comics. It's something our ancestors knew so well, but we've forgotten it over the years." I really want The Comix Reader to succeed, so if you're living over there, go get one.

Sci-Fi: My old friend Scott Bieser has a new webcomic that he's started called Quantum Vibe. I'm bookmarking it and you should too.

Archie: Blogger Steven Thompson at Booksteve's Library reviews Archie: The Best of Stan Goldberg: "Unlike the usual Archie house style, his Betty and Veronica look different from each other, with Betty in particular showing a unique cuteness when drawn by Stan."
Click to continue reading Weekend Reading: Stan Goldberg, Steranko And Villains & Vigilantes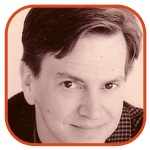 Posted by Tom Mason Categories: Editorials, Interviews, Television, DC Comics,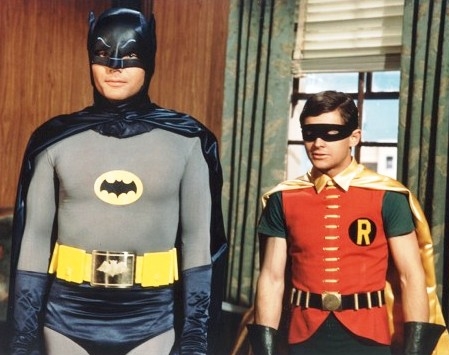 Psst. Want some Gotham? It's up for grabs. It's not the actual city that's on sale, although that might be a plot twist in Batman Incorporated.

My pal Jim Beard's book, Gotham City 14 Miles: 14 Essays on Why the 1960s Batman TV Series Matters, is on sale now.
It features essays about the classic Batman TV series that starred Adam West and Burt Ward. Contributors include Timothy Callahan, Peter Sanderson, Jim Beard, Joseph F. Berenato, Chuck Dixon, Becky Beard, Robert Greenberger, Michael D. Hamersky, Michael Johnson, Paul Kupperberg, Michael S. Miller, Will Murray, Jeff Rovin, Jennifer K. Stuller, Bill Walko, and Robert G. Weiner.
Click to continue reading Batman: Gotham City For Sale!
© Gear Live Inc. – User-posted content, unless source is quoted, is licensed under a Creative Commons Public Domain License. Gear Live graphics, logos, designs, page headers, button icons, videos, articles, blogs, forums, scripts and other service names are the trademarks of Gear Live Inc.