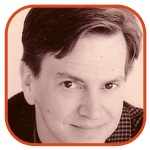 Posted by Tom Mason Categories: Interviews, Movies,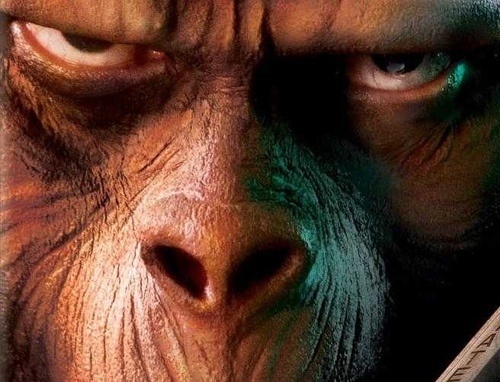 Writer Rich Handley knows more about Planet Of The Apes than any three of you combined.
As the editor/compiler of two massive reference books - Timeline Of The Planet Of The Apes and Lexicon Of The Planet Of The Apes - he's delved into the nerd minutiae of the movies, comics, TV shows and animated cartoons like Cornelius digging in the Forbidden Zone.
And we are all better people for it - because the only way to prevent the Apes from taking over, is to keep talking about it and disrupt the timeline.
On the occasion of the release of the new Apes extravaganza, Rise Of The Planet Of The Apes, I went right to the source to ask Rich a few questions about continuity, apes and more.
Note to all: This interview might contain some spoilers (you think?), so you are forewarned.
TOM MASON: So, reboot or prequel?
Click to continue reading Q&A: Rise Of The Planet Of The Apes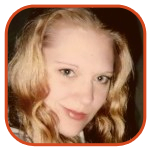 Posted by K.C. Morgan Categories: Movies, Television, Meltdowns, Videos,
(WARNING: Explicit, uncensored language)
Charlie Sheen is recovering quickly from his terrible performance in Detroit in the best possible way: with humor. The actor has released a 7-minute spoof his 20/20 interview, and you can see the whole thing above.
We've watched it, and we think this version is better than the original -- which aired last month on ABC. Sheen seems unafraid to laugh at himself in the segment, sporting different T-shirts, over-using his catchphrases, even chain-smoking.
The video should do wonders for his comedy tour, which is going strong despite the Motor City flub.
Read More

| Yahoo! News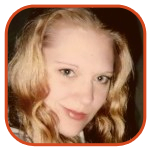 Posted by K.C. Morgan Categories: Late Night, Prime Time, Talk Shows, CBS, Gossip, Video,
Speculation has run the gamut on James Franco's uninspired Oscar performance. Some have claimed drugs were behind his sleepy delivery, while others have accused the co-host of simply not caring.
"People said I was under the influence," Franco said on the Late Show with David Letterman. "I love her, but Anne Hathaway is so energetic, I think the Tasmanian Devil would look stoned standing next to [her]."
Fair point. "I never dreamed of being the best Oscar host ever… It doesn't mean I didn't care and it doesn't mean I didn't try hard, right?" James Franco asked.
Though some have accused the Academy Award nominee of exactly that. Watch Franco's interview in the video above, and tell us if he's managed to win you over yet.
Read More

| E! Online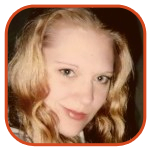 Posted by K.C. Morgan Categories: Movies, Rivalries, Rumors,
Looks like we're going to have to settle this one on reality TV. Otherwise, this back-and-forth in the media just may never end. The debate over just how much of her own dancing Natalie Portman did in the highly-touted, Oscar-winning flick Black Swan continues, and now almost everyone has weighed in.
Fox Searchlight Films released a recent statement extolling their lead actress's dancing virtues, saying "We were fortunate to have Sarah [Lane, professional ballet dancer] there to cover the more complicated dance sequences, and we have nothing but praise for the hard work she did. However, Natalie [Portman] herself did most of the dancing featured in the final film."
Click to continue reading Natalie Portman Dance War Continues
Read More

| Huffington Post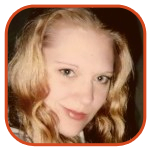 Posted by K.C. Morgan Categories: Music, Television, Meltdowns, Photos, Paparazzi Photos, Rumors, Where Are They Now?,
Not everybody can handle daytime TV. After being interviewed by Good Morning America's Robin Roberts, Chris Brown freaked out and trashed his dressing room before storming out of the studio. Think he's a little touchy about his shady past?
The singer was visibly upset during the interview, when Roberts pressed him for answers regarding his infamous attack on Rihanna. Brown was on GMA to promote F.A.M.E., his newest album, and tried to keep the interview on this topic. "This album is what I want them to talk about and not what happened two years ago," he said at one point.
After his first performance (two were initially scheduled), Brown went into his dressing room and starting trashing the place. TMZ captured pictures of the large window he smashed, damage one source says was done with a chair.
Click to continue reading Chris Brown Trashes Good Morning America Set
Read More

| Yahoo! News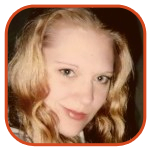 Posted by K.C. Morgan Categories: Music, Prime Time, Reality, FOX, American Idol, Gossip,
Karen Rodriguez, 21, is American Idol's latest casualty and last online contestant. But, she's not letting the disappointment get her down.
"I went up there, and I always sang from my heart," she told reporters after her Thursday elimination. "It's like a whole packet of little experiences that I'm going to take for ever."
Karen said she has no regrets from her time on the show, and in upcoming episodes she'll be rooting for Jacob Lusk. The two bonded "from the very beginning in Hollywood Week."
"He was a joy to be around, and I'm so excited for him." Watch a video of Karen's entire interview at Entertainment Weekly.
Follow all the contestants, get all the spoilers and read all the recaps -- check out all our American Idol 10 posts.
Read More

| Entertainment Weekly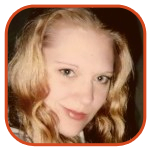 Posted by K.C. Morgan Categories: Artist News, Gossip, Alternative,
"I watched 10 minutes [of Glee]. It's not my thing," Foo Fighters front man Dave Grohl doesn't want any of his songs to be re-classified as "showtunes" any time soon… or, ever. In a candid, f-word-laced interview with The Hollywood Reporter, the singer bluntly stated his dislike for Glee and for series co-creator Ryan Murphy.
It's not the first time Murphy has drawn the ire of those in the music industry. He had a well-publicized press battle with Kings of Leon, who originally rejected Glee when the show asked for the right to use some of their songs.
"It's every band's right, you shouldn't have to do [expletive deleted] Glee," Grohl said. "And then the guy who created Glee [Ryan Murphy] is so offended that we're not, like, begging to be on his [expletive deleted] show."
"The Glee guy, what a [expletive deleted] jerk," Grohl went on. "It's just like, dude, maybe not everyone loves Glee. Me included."
Click to continue reading Dave Grohl: Not Everyone Loves Glee
Read More

| Huffington Post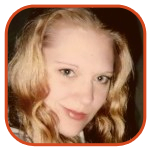 Posted by K.C. Morgan Categories: Music, Television, Divorce, Child Stars, Rumors, Where Are They Now?,
"I want to put my family back together," Billy Ray Cyrus, one-hit wonder and father to Miley Cyrus, will tell The View on Friday. "Things are the best they've ever been." Thanks to the recent progress, Billy Ray will put a halt to his divorce plans and stay in his marriage (which, so far, has lasted 17 years).

"I feel like I got my Miley back, in a way," he revealed at the Thursday taping. "I feel like we are the daddy and daughter that we were before Hannah Montana happened." Minus a few years, some questionable photos and a salvia-smoking scandal, of course.

Billy Ray and wife Tish issued a joint statement about their disintegrating marriage in October. In a later interview with GQ, the country singer blamed Hannah Montana for "destroying" his family.

But on The View, he'll change his tune. "I don't think Hannah Montana ruined my family," he backpedaled. "Now fame, fame is a different animal. You've got to be careful with that thing." Or, so he's heard.
Read More

| People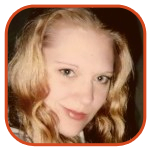 Posted by K.C. Morgan Categories: Television, Rumors,
Justin Buckles, writer of American Idol Exposed, continued his intimate interview with Vote For the Worst, the famous anti-Idol site, this week. Buckles worked for American Idol during season 5, and (like us) became so disgruntled with the victory of Taylor Hicks that he had to walk away.
Okay, so maybe Taylor Hicks was only part of the problem. According to the in-depth interview, Buckles had a lot of personal and professional reasons for washing his hands of television's number one show.
Buckles had tons of interaction with the contestants during his season. He paints a picture of a very toxic environment with exhausted singers, horrifying stage mothers and over-confident contestants who begin letting the fame go to their heads. But, perhaps there was some reason they were so stressed...
Click to continue reading Insider Spills More American Idol Secrets
Read More

| Vote For the Worst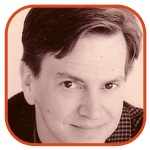 Posted by Tom Mason Categories: Editorials, Interviews, Reviews, TokyoPop,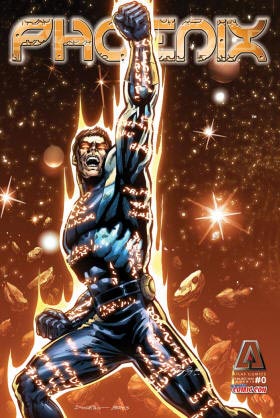 It's the weekend and I have just one word for you: Winning!

Now let's see what you've won:

Tie-In: I missed this: Apparently Scott Rosenberg's Cowboys & Aliens has been reissued by It Books, a division of HarperCollins.

Plainclothes: If you're a fan of Dick Tracy or Joe Staton, you might already know that there's going to be a change in your newspaper on March 14. Mike Curtis and Staton will be the new team on Dick Tracy, and here's a little profile of them, courtesy of their syndicate.

Atlas: If you remember the old Atlas/Seaboard comics of the 1970s or just love a good comic book retrospective, mark your digital calendar for March 11. Geppi's Entertainment Museum is hosting "Atlas At Last," which also ties in with the relaunch of the company's characters from Ardden. Check it out!

Wulf: And speaking of the Atlas relaunch, here's a review of one of the titles I've been waiting for: Wulf The Barbarian, written by Steve Niles.
Click to continue reading Weekend Reading: Atlas, Dick Tracy and Cowboys & Aliens
© Gear Live Inc. – User-posted content, unless source is quoted, is licensed under a Creative Commons Public Domain License. Gear Live graphics, logos, designs, page headers, button icons, videos, articles, blogs, forums, scripts and other service names are the trademarks of Gear Live Inc.