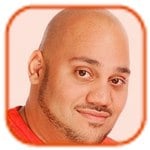 Posted by Andru Edwards Categories: Features, Podcasts, Transportation, Videocasts, Videos,
We visit Toyota Headquarters to bring you a look at Entune, Toyota's in-car multimedia system. Andru Edwards brings you a look and demo of Entune in a few different vehicles. Check out what you get with the different trim levels of Entune:
Entune Audio: 6.1" - 8" Touchscreen, AM/FM/CD, iPod/USB2.0/AUX, Bluetooth Streaming, Phonebook, Advanced Voice Recognition
Entune Audio Plus adds: SXM Radio, HD Radio, HD Traffic, Weather
Entune Premium Audio adds: AM/FM Radio Cache, Navigation, Entune App Suite
Entune Premium JBL Audio adds JBL speakers and amp for high-quality sound
Don't forget to subscribe to Gear Live's YouTube channel--also, we are giving away awesome perks for our Patreon backers - thanks for your support!
Click to continue reading Bleeding Edge TV 522: Toyota Entune Multimedia Overview & Demo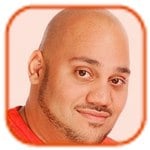 Posted by Andru Edwards Categories: Music, Features,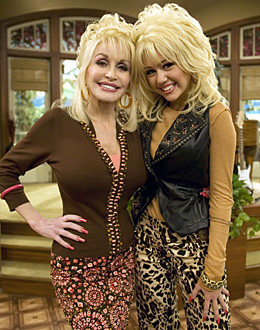 Dolly Parton thinks young singers, like Miley Cyrus, almost have to sacrifice their souls to make an impact.
The 67-year-old star has defended her goddaughter against her critics following a string of controversial performances and photo-shoots, and doesn't think people realize how talented the "Wrecking Ball" hitmaker is.
"It's not easy being young. It's hard to know what to do. You've almost got to sacrifice your damn soul just to get anything done. I've loved her through the years and watched her grow up, and I've seen how smart she is and how talented she is. I don't think people really realize yet what a great singer and writer she really is," the country singer told the London Evening Standard.
Although she and Miley are close, Dolly said she wouldn't dare give the 20-year-old star advice about her career: "She's just trying to find her own place and wings and learn to fly. If she needs my opinion on something I will surely give it and there have been times we've talked. But I would never dream of calling her and saying, 'Well why are you doing this?' or, 'You shouldn't do this or that.' I know that she has thought this all through. We'll let her go and do her own thing."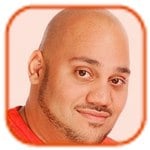 Posted by Andru Edwards Categories: Music, Rants, Rivalries,
Courtney Love thinks that Katy Perry is "kind of sad."
The grunge rocker isn't a huge fan of the "Roar" singer since she got her major record label deal in 2007, saying she preferred her when she had just been discovered by producer Glen Ballard when she was still a teenager. "I liked Katy when she was in a black shag and the shy girl on Glen Ballard's arm at events. She was damaged goods by the time she got to Capitol [Records]. She really worked for it - 'It' being a career I find so boring it's sort of sad, but what she wears is cute and in her own universe," she told Interview.
Click to continue reading Courtney Love Is No Fan of Katy Perry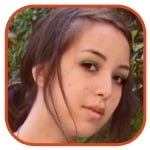 Posted by Robin Paulson Categories: Movies, Legal Issues, Features,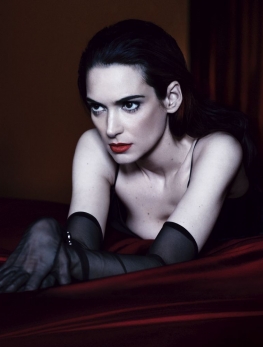 "In a weird way, it was almost like the best thing that could have happened because I'd never asked myself the question before of, "Is it okay if I'm not going to act? Is there anything else?" because that was all that I really knew... Honestly, as terrible as this sounds, when you're making movies, you think that those other things are not as important—the most important thing is that you do a good job in the movie and that you're prepared. So just getting that kind of perspective on life really helped me."
- Winona Ryder opens up about her famous shoplifting debacle in Interview magazine.
(Make sure to check out our other notable quotes.)
Read More

| Interview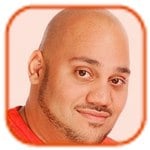 Posted by Andru Edwards Categories: Celebrity Gossip, Filmmaking,
Rooney Mara isn't fazed by nude scenes. While the Side Effects actress isn't a fan of gratuitous nudity in movies, she isn't adverse to stripping off onscreen because she doesn't think it's a big deal.
"I certainly don't want to be involved in anything that is gratuitous, but I don't think the human body is something to be ashamed of. Every other person on the planet has the same parts as I do. So seeing them shouldn't be a huge shock to most people," she told Interview.
While she isn't worried about baring all oncreen, Rooney sometimes stresses about what would happen her latest work if she died during filming: "Sometimes I think about that--like, 'Okay, if I died right now, would they have to reshoot the whole film? Or would they be able to edit around it.' Then I think through the scenes that are left to shoot, and weigh if they would be able to finish it or not."
Rooney also revealed she tries to eat healthily although junk food can be her downfall. "I try to eat food that hasn't been washed in ammonia and then packaged in the shape of breaded dinosaurs filled with cheese - even though those are very tasty. I like to eat food that can actually make it through the 20-plus feet of my small intestine," the 27 year-old said.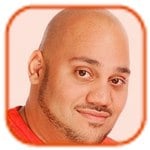 Posted by Andru Edwards Categories: Features, Internet, Videos,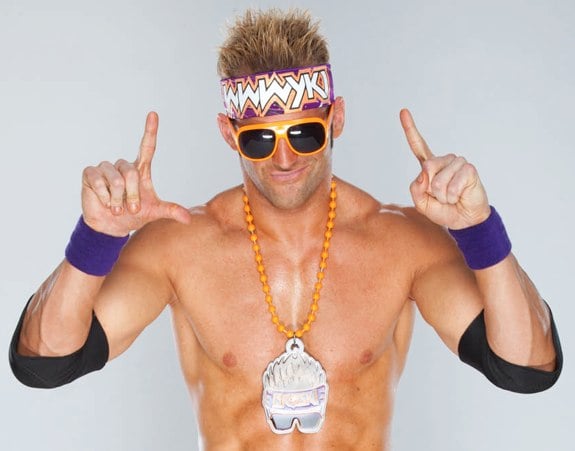 WWE makes it's return to Everett for the first time in a number of years this evening. For those who don't know, you guys are typically in and out when it comes to a city. Aside from Wrestlemania week, do you get to enjoy your time in a given city?
Not at all. We fly in, find a gym, eat, and head to the arena. We do the show, and we leave to do it again. I've definitely seen some cool airports, hotels, arenas, but we don't get to enjoy our time in the various cities.
What would you say would be the best trip you've taken when you've been on the road?
WrestleMania in Orland was amazing. I went to DisneyLand with my family and had a lot of fun. WrestleMania means we get to spend a full week in one location, so we can enjoy it since it's a break from the in and out that we typically experience on the road.
Let's take a step back. I think it's safe to say that the reason we are having this discussion right now is because you took it upon yourself to get noticed in any way that you could, grabbing that brass ring through the use of social media. Wanna tell us about that?
Yeah, definitely! My whole life I wanted to be a WWE Superstar. That's the only thing I ever wanted to be. I got signed in 2006 and got called up to the main roster in 2007…but I wasn't really doing anything, you know? By February 2011, I was kind of fed up. It wasn't my dream to be just "some guy" on the show. I wanted to be one of the top guys. At the time in February 2011, when I started the YouTube show, I didn't have an action figure. I didn't have a promotional 8x10. I wasn't on TV. I was like a joke. I had no merchandise…nothing.
Click to continue reading How Zack Ryder used social media to catapult to WWE Superstardom [Interview]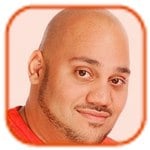 Posted by Andru Edwards Categories: Features, Misc. Tech, Podcasts, Videocasts, Videos,
We chat with Mark Graham of PixelOptics in this episode. PixelOptics impressed us with its futuristic take on corrective vision and glasses. As you'll see, they've been able to put liquid crystal into the lenses, along with circuitry in the frame, that allows you to enable and disable the bifocal mode on your glasses with a tap of the frame. You can also enable an auto on/off by way of the accelerometer. Even if you don't wear glasses, this is a very cool look at what can be done. This video was recorded at CES 2012.
Big thank you to GoToMeeting for sponsoring Bleeding Edge TV. GoToMeeting provides rich, super-simple collaborative virtual meetings - be sure to check them out!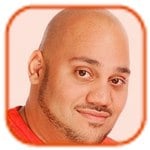 Posted by Andru Edwards Categories: Sports, Television, Break-ups, Divorce, Legal Issues, Rumors,
Kris Humphries is "moving forward" following his split from Kim Kardashian.
The basketball star - who parted ways with the 31-year-old socialite when she filed for divorce after just 72 days of marriage - has accepted "certain things happen in life," and he is now keen to move on with his sporting career rather then dwelling on his failed relationship.
"For me, it's just certain things happen in life and you've got to move forward. Through everything I'm just focused on family and preparing for basketball. Basketball has always been something I've taken really serious and I continue to do that and I'm just moving forward," he said during an interview on Good Morning America.
Kris - who recently hit back at Kim's divorcement petition with a plea for annulment - admitted he "can't say for sure" whether or not being filmed for the reality star's show Keeping Up with the Kardashians affected the former couple's relationship: "I have never really been someone to watch the show, on TV, or anything like that. I can't say for sure or not for sure if the cameras hurt my marriage. It's the only time I've been married. I'm focused on just what I can control. I don't really play into all the gossip and things that take place, but that's life."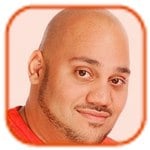 Posted by Andru Edwards Categories: Music, Television,
Lady Gaga thinks she is a "gypsy" at heart. The Marry The Night hitmaker - who is yet to purchase her own home - admitted she is still "homeless" because she thinks it would be a "waste of money" to splash out on a property when she spends most of her time on tour.
"I'm a gypsy, you know. I can't plan my life out like that so much. Then I think well, gosh what a waste of money to buy a place and I'm on the road. Even though it might not seem like a big deal because I'm a pop singer or whatever it still hurts to hand over that much. It's a lot of money."
Click to continue reading Lady Gaga: I'm a Gypsy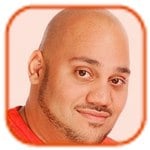 Posted by Andru Edwards Categories: Fashion Designers, Health & Beauty,
In unsurprising news: Karl Lagerfeld has announced that he would not like to have an "ugly daughter." The German-born designer does not have any children of his own, but is concerned if he did, he would find it "difficult" if they were not aesthetically pleasing.
"It would have been difficult to have an ugly daughter. The care you take in your children gives a balance to your life. I think it accentuates your talent. If I were a woman, I would love to have lots of kids. But for men, I don't believe in it."
Speaking in conversation published in Interview magazine between Karl and former French Vogue editor Carine Roitfeld, she confessed her relationship with Mario Testino has helped her learn English better. "I helped him understand what a woman is, how she closes her legs, how she feels on high heels, how she wants to pull at her T-shirt and skirt. And Mario taught me to speak better English, which I was doing badly at the time. He also gave me confidence. When you have confidence, when you feel loved by people, you can tell them the truth. It's important that I can say the photo isn't beautiful or the photo shoot sucks," she said.
© Gear Live Inc. – User-posted content, unless source is quoted, is licensed under a Creative Commons Public Domain License. Gear Live graphics, logos, designs, page headers, button icons, videos, articles, blogs, forums, scripts and other service names are the trademarks of Gear Live Inc.