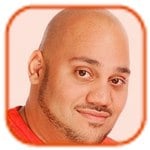 Posted by Andru Edwards Categories: Features, Podcasts, Transportation, Videocasts, Videos
We visit Toyota Headquarters to bring you a look at Entune, Toyota's in-car multimedia system. Andru Edwards brings you a look and demo of Entune in a few different vehicles. Check out what you get with the different trim levels of Entune:
Entune Audio: 6.1" - 8" Touchscreen, AM/FM/CD, iPod/USB2.0/AUX, Bluetooth Streaming, Phonebook, Advanced Voice Recognition
Entune Audio Plus adds: SXM Radio, HD Radio, HD Traffic, Weather
Entune Premium Audio adds: AM/FM Radio Cache, Navigation, Entune App Suite
Entune Premium JBL Audio adds JBL speakers and amp for high-quality sound
Don't forget to subscribe to Gear Live's YouTube channel--also, we are giving away awesome perks for our Patreon backers - thanks for your support!
Click to continue reading Bleeding Edge TV 522: Toyota Entune Multimedia Overview & Demo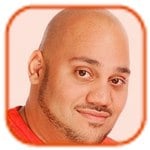 Posted by Andru Edwards Categories: Features, Internet, Videos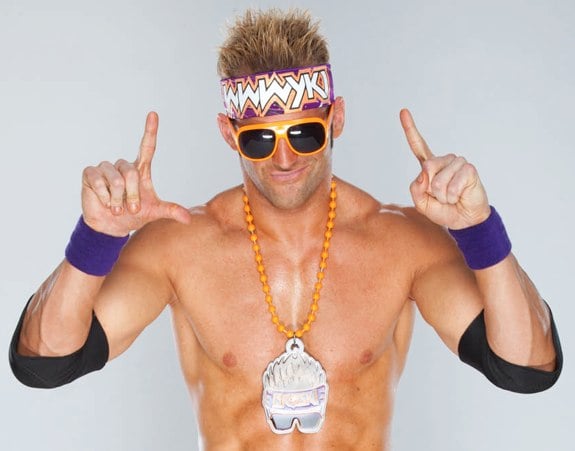 WWE makes it's return to Everett for the first time in a number of years this evening. For those who don't know, you guys are typically in and out when it comes to a city. Aside from Wrestlemania week, do you get to enjoy your time in a given city?
Not at all. We fly in, find a gym, eat, and head to the arena. We do the show, and we leave to do it again. I've definitely seen some cool airports, hotels, arenas, but we don't get to enjoy our time in the various cities.
What would you say would be the best trip you've taken when you've been on the road?
WrestleMania in Orland was amazing. I went to DisneyLand with my family and had a lot of fun. WrestleMania means we get to spend a full week in one location, so we can enjoy it since it's a break from the in and out that we typically experience on the road.
Let's take a step back. I think it's safe to say that the reason we are having this discussion right now is because you took it upon yourself to get noticed in any way that you could, grabbing that brass ring through the use of social media. Wanna tell us about that?
Yeah, definitely! My whole life I wanted to be a WWE Superstar. That's the only thing I ever wanted to be. I got signed in 2006 and got called up to the main roster in 2007…but I wasn't really doing anything, you know? By February 2011, I was kind of fed up. It wasn't my dream to be just "some guy" on the show. I wanted to be one of the top guys. At the time in February 2011, when I started the YouTube show, I didn't have an action figure. I didn't have a promotional 8x10. I wasn't on TV. I was like a joke. I had no merchandise…nothing.
Click to continue reading How Zack Ryder used social media to catapult to WWE Superstardom [Interview]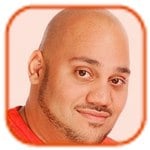 Posted by Andru Edwards Categories: Features, Misc. Tech, Podcasts, Videocasts, Videos
We chat with Mark Graham of PixelOptics in this episode. PixelOptics impressed us with its futuristic take on corrective vision and glasses. As you'll see, they've been able to put liquid crystal into the lenses, along with circuitry in the frame, that allows you to enable and disable the bifocal mode on your glasses with a tap of the frame. You can also enable an auto on/off by way of the accelerometer. Even if you don't wear glasses, this is a very cool look at what can be done. This video was recorded at CES 2012.
Big thank you to GoToMeeting for sponsoring Bleeding Edge TV. GoToMeeting provides rich, super-simple collaborative virtual meetings - be sure to check them out!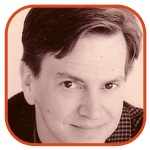 Posted by Tom Mason Categories: Interviews, Movies
Writer Rich Handley knows more about Planet Of The Apes than any three of you combined.
As the editor/compiler of two massive reference books - Timeline Of The Planet Of The Apes and Lexicon Of The Planet Of The Apes - he's delved into the nerd minutiae of the movies, comics, TV shows and animated cartoons like Cornelius digging in the Forbidden Zone.
And we are all better people for it - because the only way to prevent the Apes from taking over, is to keep talking about it and disrupt the timeline.
On the occasion of the release of the new Apes extravaganza, Rise Of The Planet Of The Apes, I went right to the source to ask Rich a few questions about continuity, apes and more.
Note to all: This interview might contain some spoilers (you think?), so you are forewarned.
TOM MASON: So, reboot or prequel?
Click to continue reading Q&A: Rise Of The Planet Of The Apes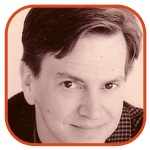 Posted by Tom Mason Categories: Editorials, Interviews, Reviews, TokyoPop
It's the weekend and I have just one word for you: Winning!

Now let's see what you've won:

Tie-In: I missed this: Apparently Scott Rosenberg's Cowboys & Aliens has been reissued by It Books, a division of HarperCollins.

Plainclothes: If you're a fan of Dick Tracy or Joe Staton, you might already know that there's going to be a change in your newspaper on March 14. Mike Curtis and Staton will be the new team on Dick Tracy, and here's a little profile of them, courtesy of their syndicate.

Atlas: If you remember the old Atlas/Seaboard comics of the 1970s or just love a good comic book retrospective, mark your digital calendar for March 11. Geppi's Entertainment Museum is hosting "Atlas At Last," which also ties in with the relaunch of the company's characters from Ardden. Check it out!

Wulf: And speaking of the Atlas relaunch, here's a review of one of the titles I've been waiting for: Wulf The Barbarian, written by Steve Niles.
Click to continue reading Weekend Reading: Atlas, Dick Tracy and Cowboys & Aliens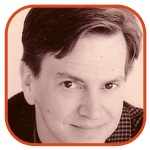 Posted by Tom Mason Categories: Editorials, Interviews, Movies, Reviews, Television, Dark Horse Comics, DC Comics, Image Comics, Marvel Comics
You can't beat the power of the hammer. There's a new Thor trailer floating around that feels much more impressive than the earlier Fortress of Solitude one. I'm liking it more and more, even if the big battle in the desert town looks very movie set-ish.
Now let's read some stuff...
Chaykin: Here's an interview with one of my favorite creators, Howard Chaykin, talking about his upcoming work at Dark Horse.

Chew: Marc-Oliver Frisch at Comics Beat tackles John Layman to the ground and asks him lots of questions about food, comics and work-for-hire.

Smart: I wanted to conduct an interview with Darryl Cunningham, but he's so smart that it would only serve to point out how not-smart I am. Fortunately, Tom Spurgeon at The Comics Reporter is a smarty and he landed an excellent interview with the creator of Psychiatric Tales.

Batman: The Pullbox talks to my old friend, the comics historian Peter Sanderson. Subject: The Batman TV series from 1966.
Click to continue reading Weekend Reading: Chaykin, Layman, Cunningham & Batman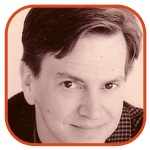 Posted by Tom Mason Categories: Editorials, Interviews, Television
I'm sure that we're all happy that the new Spider-Man musical finally has an ending, so with that in mind, let's see what else we can celebrate:

Cape: Are you watching The Cape along with me? If so, you might enjoy Jonah Weiland's interview with series creator Tom Wheeler as much as I did.

Vaughn: My pal J.C. Vaughn (who co-writes Mighty Samson with Jim Shooter, as well as wrote & created Vampire, PA that was published by Moonstone and is also Executive Editor & Associate Publisher of Gemstone Publishing) got himself interviewed over at Comic Book Interview.
Sit: Can you imagine what would happen if someone at DC or Marvel kept insisting that putting a chair on the cover would grab someone's attention at the LCS? Some people in book publishing must really love chairs.

Lomax: A nice interview with creator Don Lomax of Vietnam Journal.
Click to continue reading Weekend Reading: The Cape, The Simpsons & Machine Of Death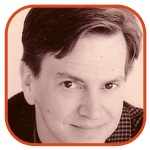 Posted by Tom Mason Categories: Editorials, Television
The Cape, the new NBC series about a wrongly-accused cop who dresses up as a Batman-like hero to fight corruption in the mythical Palm City, has debuted.
Trained by circus people – that's right; he has all the powers of the Big Top – cop Vince Faraday (played by David Lyons) uses his cape like Cirque de Soleil uses ropes.
He's got a regular villain too, because the evil businessman who framed him also moonlights as the series' bad guy. Plus, Firefly's Summer Glau is also on hand.
NBC needs a big hit, or even a little hit, following their fall to fourth place in a 4-network race. So how did the debut actually do in the ratings?
Click to continue reading The Cape Not Booted Yet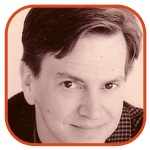 Posted by Tom Mason Categories: Editorials, Interviews, Reviews, DC Comics, Image Comics, Independent
Let's roll...and punch 2011 in the face!

Writers Without Borders: J. A. Konrath, an excellent writer and a smart guy especially on publishing subjects, has some thoughts about the current spiral of Borders bookstores.

Comix: The Forbidden Planet blog introduces me to a new "underground" style newspaper available in London. "The tabloid size is absolutely lovely for reading comics. It's something our ancestors knew so well, but we've forgotten it over the years." I really want The Comix Reader to succeed, so if you're living over there, go get one.

Sci-Fi: My old friend Scott Bieser has a new webcomic that he's started called Quantum Vibe. I'm bookmarking it and you should too.

Archie: Blogger Steven Thompson at Booksteve's Library reviews Archie: The Best of Stan Goldberg: "Unlike the usual Archie house style, his Betty and Veronica look different from each other, with Betty in particular showing a unique cuteness when drawn by Stan."
Click to continue reading Weekend Reading: Stan Goldberg, Steranko And Villains & Vigilantes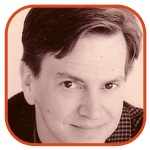 Posted by Tom Mason Categories: Editorials, Interviews, Television, DC Comics
Psst. Want some Gotham? It's up for grabs. It's not the actual city that's on sale, although that might be a plot twist in Batman Incorporated.

My pal Jim Beard's book, Gotham City 14 Miles: 14 Essays on Why the 1960s Batman TV Series Matters, is on sale now.
It features essays about the classic Batman TV series that starred Adam West and Burt Ward. Contributors include Timothy Callahan, Peter Sanderson, Jim Beard, Joseph F. Berenato, Chuck Dixon, Becky Beard, Robert Greenberger, Michael D. Hamersky, Michael Johnson, Paul Kupperberg, Michael S. Miller, Will Murray, Jeff Rovin, Jennifer K. Stuller, Bill Walko, and Robert G. Weiner.
Click to continue reading Batman: Gotham City For Sale!
© Gear Live Inc. – User-posted content, unless source is quoted, is licensed under a Creative Commons Public Domain License. Gear Live graphics, logos, designs, page headers, button icons, videos, articles, blogs, forums, scripts and other service names are the trademarks of Gear Live Inc.