Google announced a new extension for their Chrome browser, which allows users to block specific sites from search results. As an example, they show that when looking for a specific query, some content farms may have top spots in the engine, but you may not want to see these results. With the extension, you'll be able to block those results, never seeing that site appear in search results anymore. This extension only works on Chrome right now, and is being called an early test.
Read More

| Google Blog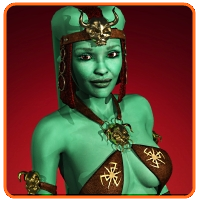 Posted by Patrick Lambert Categories: Broadband, Internet
UPDATE: Looks like Canada officials aren't gonna let this one slide - good on them! The CRTC "should be under no illusion—the Prime Minister and Minister of Industry will reverse this decision unless the CRTC does it itself," a member of Canada's conservative government told the Toronto Star on Wednesday.
"Frankly, a decision like this is clearly not in the best interest of consumers," the unnamed senior official added. "This is a bread-and-butter issue."In a move that may well be a sign of things to come in the US and elswhere, Canada's CRTC (the equivalent to the FCC) made a very controversial decision recently, which allows incumbent telcos like Bell Canada to enact usage based billing, not only to their own customers, but to those of the local ISPs that resell bandwidth. Since Bell Canada is the major telephone company in Canada, that basically means that this applies to all local DSL providers. As a striking example, TekSavvy, which is a local ISP in Ontario, is forced to bring down the bandwidth cap from 200GB per month to 25GB. It's likely that most Canadians will feel the much increased charges at some point if they wish to use the Internet for large downloads, such as streaming Netflix, downloading games on Steam, buying music on iTunes, or anything that requires a lot of bandwidth.
Since then, there's been a lot of grassroots movements to protest these new rules. The group OpenMedia has a petition which has been signed over 350,000 times so far, as well as a good account of what goes on politically and in the media about the situation. Some point out at the conflict of interest that incumbent telcos are in, like in Bell Canada's case, the fact that they own the CTV television network, and thus compete directly with Netflix. The Prime Minister has heard the complaints and will review the CRTC's decision. This could be a major turning point for the Internet, first across Canada, and potentially elsewhere too.
Read More

| StopTheMeter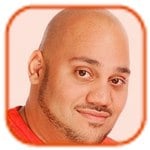 Posted by Andru Edwards Categories: Editorial, Internet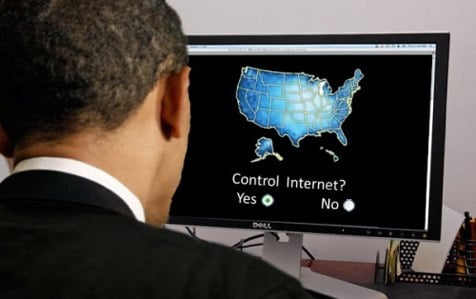 With reports of Egypt's government completing shutting down the Internet in the country, talk about an "Internet kill switch" bill in the U.S. has reemerged. Could it happen here?
The bill in question is the Protecting Cyberspace as a National Asset Act of 2010, a cyber-security measure introduced in June by Sen. Joseph Lieberman. It was an over-arching cyber-security measure that, among other things, would create an office of cyberspace policy within the White House and a new cyber-security center within the Homeland Security Department.
A provision that got the most attention, however, was one that gave the president the power to "authorize emergency measures to protect the nation's most critical infrastructure if a cyber vulnerability is being exploited or is about to be exploited."
Some interpreted that to mean that the president would have the authority to shut off the Internet at random. Lieberman refuted the "Internet kill switch" assertion as "misinformation" during an appearance on CNN, and the Homeland Security and Governmental Affairs Committee, which he chairs, later published a "myth vs. reality" fact sheet on the bill.
Click to continue reading Will the US get an Internet Kill Switch like Egypt?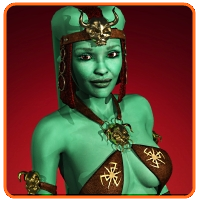 Posted by Patrick Lambert Categories: Editorial, Internet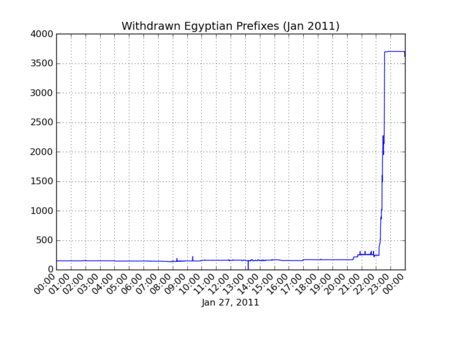 As the violence and protests develop in Egypt, Renesys, an Internet research firm, published a fascinating overview of what happened to the country's Internet connections. At 22:34 UTC, all the entry points into the country were cut in a matter of minutes. The four major Internet providers in Egypt were ordered to cut all links, by removing the 3,500 routes that packets could take, leading to no valid path for the traffic to reach any addresses inside of the country, save for one small network. Almost a day later, they estimate that around 93% of traffic is still cut off.
Unlike earlier protests in Tunisia and other countries, where governments tried unsuccessfully to block invidual sites like Twitter and Facebook, people still finding ways around the blocks through proxies, this time the complete isolation from the global Internet was an unprecedented event. It's still not known what will happen to the economy of the country if these measures stay for longer than a few days.
Read More

| Renesys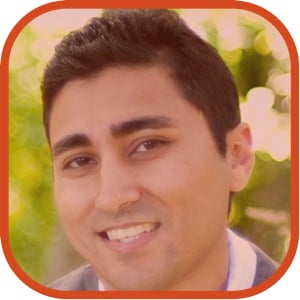 Posted by Reza Malayeri Categories: Corporate News, Google, Internet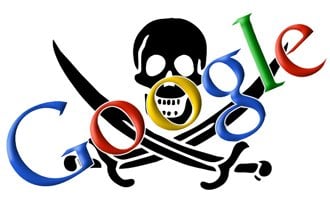 The age of Google censorship is finally here. Google announced several weeks ago that they planned on rolling out censorship of "piracy related" keywords. Pressure from the RIAA and MPAA has resulted in keyword censorship by Google. Phrases that are currently being censored include: BitTorrent, torrent, utorrent, RapidShare and Megaupload. Interestingly, the censorship does not apply to Google's full search results, and the questionable keywords are only being filtered out of Google's "Autocomplete", and "Instant" services.
Reports are coming in that Google's censorship is arbitrary. "What is most surprising about the new filter is that the keywords appear to be picked arbitrarily. It includes BitTorrent clients such as uTorrent and Xunlei, but not BitComet and Vuze. While cyberlockers such as RapidShare and Megaupload are banned, prominent sites such as 4shared, HotFile and MediaFire are not."
This has created an interesting situation for Google. Are they becoming the very thing they despised when they left China? China's censorship of Google was a major factor in the company leaving that country, and now the shoe is on the other foot.
What do you think about Google's censorship? is broad censorship of arbitrary keywords the answer to stopping piracy? What about the large number of honest BiTtorrent users that will be affected?
Read More

| TorrentFreak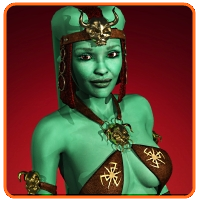 Posted by Patrick Lambert Categories: Google, Internet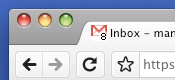 Ever since the advent of tabs, web sites with messaging or updating features have started providing unread message counts in the title, usually at the front, so that people can easily scan their opened tabs and see if any of them has unread stuff. Of course as tabs become more commonplace, heavy users have so many opened that often no part of the title is even visible anymore. Google introduced an innovative little feature today to fix that in Gmail. They call it the Unread Message Icon. It's a dynamic favicon that the server provides which updates the tab to show the number of unread messages in your inbox. Now, even in a crowded browser, you can easily see if you have new email. It's a simple improvement, but brilliant nonetheless, and I wouldn't be surprised to see other sites adopt the technique. To enable it, you have to go in your settings and click on the Labs options.
Read More

| Gmail Blog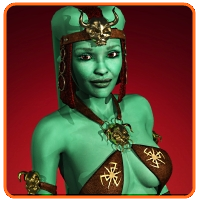 Posted by Patrick Lambert Categories: Internet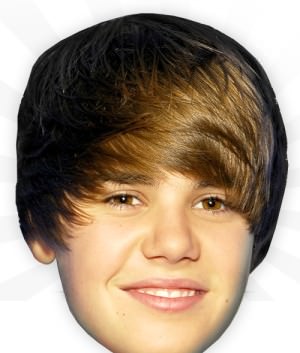 URL shortners are a dime a dozen. From TinyURL, to Bit.ly, Goo.gl--heck, we even have our own gear.lv shortener! For a new one to succeed, they need to add something compelling. You know, like add new features and stuff? The latest site to arrive in the crowded space took a decidedly different path. With bieber.ly, you can look at giant images of Justin Bieber while browsing the web! It's still unknown if this was endorsed by the teenage superstar, but we would highly doubt that. Ridiculous? Sure! We're just throwing some credit out there for being unique. Trust us, we don't have, like, a total crush on Biebs or anything. Please believe us.
Read More

| Bieber.ly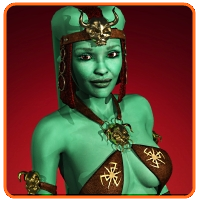 Posted by Patrick Lambert Categories: Corporate News, Internet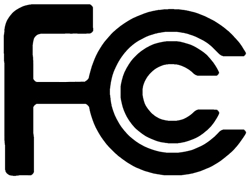 Yesterday, a major decision passed through the FCC as it voted on new rules that will govern the sticky issue of net neutrality in the US. Net neutrality has been a wildly debated subject for years, with everyone from content web sites, Internet providers, wired and wireless networks, and organizations representing end users being all over the map on this subject. Some wanted the government to pass new regulations that would prevent Internet providers from say, slowing down your access to Netflix just because they have their own video site that they want you to use instead. Others argued that if the government does get involved, it could bring much more trouble for the Internet as a whole than the benefit it would add. Others still argued that the free market will handle itself, and that no rules should be added.
So far there had been no real decision either way, with the FCC, the body mandated to govern those things, not having made any clear decision. This changed today as the institution passed a set of rules that help define this. The rules are quite complicated, but suffice it to say pretty much everyone who isn't a big business is unhappy with them. On one side, the new rules do prevent Internet providers from blocking or slowing down access to competing web sites, but it does allow content providers to pay networks to have access to a fast line, bringing their data in priority. Many say the rules are too broad and vague, and fail to address some points. It also leaves a lot of freedoms to wireless providers to, for example, block access to specific apps on your cellphone.
While the debate rages on however, it's important to recognize that these rules simply give formal authority to the federal government to regulate these issues, it doesn't directly change the rules of the game for companies. The new rules will go into effect next year, and could still be blocked by Congress. They are also likely to be challenged in court by any of the parties involved in the discussions.
You can help show your support in the fight for net neutrality at Save the Internet.
Read More

| WSJ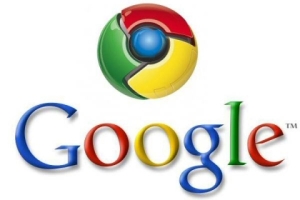 Last week, Google put up a blog post with some statistics on their Chrome browser. Of note, the browser now has over 8,500 extensions and 1,500 themes, which have been installed over 70 million times. They also describe some of the latest updates the browser has had such as the sync feature, better HTML5 support and new APIs for developers. Google also promises that they will not be slowing down the amount of new features. On the roadmap they say new APIs will be added for things like the omnibox and pinned tabs, as well as download management and network interception. With the release of the Chrome Web Store this week, Google is clearly positioning themselves as one of the top players in the browser market.
Read More

| Google Chrome Blog

Today Google had a presentation event all about Chrome and Chrome OS. After going through a history lesson of their web browser where they talked about how their update model and sandboxing gives them great security, all the new features they've introduced lately (like Google Instant,) as well as their speed improvements, they went to the meat of the day, and showed off the Chrome Web Store. This is essentially their app store for the web. Bringing executives from well known companies like Electronics Art, the New York Times, and Amazon, they went over several web apps that are now available, or will be available soon. Overall, these are all purely web apps, including several using Adobe Flash, so nothing that couldn't have been done on simple web sites in the first place. The selection will include everything from news apps, games, and everything that one could expect to find in another app store. Many of the apps will also include some offline features, such as being able to read a magazine online or offline, since it caches the information on your system, very similar to what Google Gears offered. Google is now rolling their new store out, starting today in the US, and spreading worldwide in the coming months.
Read More

| Chrome Web Store

© Gear Live Inc. – User-posted content, unless source is quoted, is licensed under a Creative Commons Public Domain License. Gear Live graphics, logos, designs, page headers, button icons, videos, articles, blogs, forums, scripts and other service names are the trademarks of Gear Live Inc.