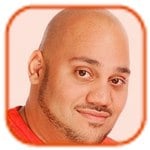 Posted by Andru Edwards Categories: Television, Features,
Kim Kardashian doesn't think she'd be famous without the internet. The reality TV star is one of the world's most recognizable women and believes her fame is down to social networking sites such as Twitter and Facebook because it means she can directly interact with her fans.
"I think a lot of our fan base and a lot of our connection with people is internet based. I think that the internet has brought on a different kind of celebrity. We are very well aware of who we are and what our place is. We are so active on Twitter, on our Facebook pages, we are writing back, we are connecting. We enjoy it," said Kim, who stars alongside her family in reality show Keeping Up with the Kardashians.
While she likes to interact with her fans, Kim also revealed how she enjoys hitting back at the people who give her abuse on Twitter: "I love writing them back. People will write me, 'My phone battery lasts longer than Kim Kardashian's marriage,' and I'll write back, 'Oh, which phone is that?' When people are so stupid, you just have to have fun with it. Someone [without a profile photo] will say I'm fat, or a hairy Armenian, and I'll write back, 'Oh, that egg picture of yours is so gorgeous.'"
Click to continue reading Kim Kardashian Says Internet Has Made Her Famous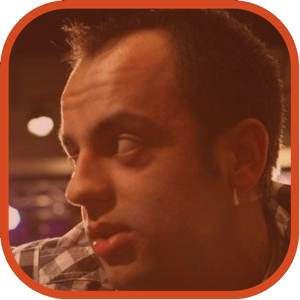 Posted by Andrey Malskiy Categories: Corporate News, Home Entertainment, Internet, Music,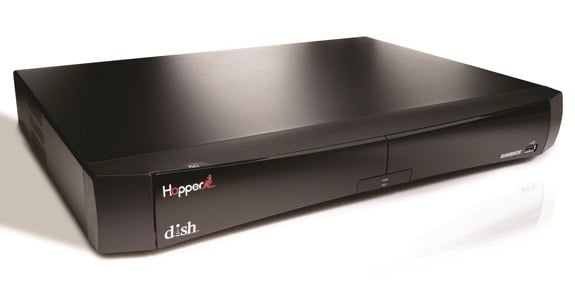 Having a DVR has been my favorite upgrade since getting a high definition TV with HD programing to pair. Though I didn't think the DVR could get any better, Dish Network decided to prove me wrong. As much as we love our DVR's here at Gear Live, we love our music just as much (just check us out on Rdio.) That being said, Dish has now introduced Pandora Radio as an added bonus to its DVRs. You'll now not only be able to watch any prerecorded show you saved to the DVR, but also enjoy your beats from any room in the house connected to the DVR. You can read the full press release below.
Click to continue reading Pandora Radio now offered by Dish Hopper Whole-House DVR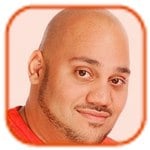 Posted by Andru Edwards Categories: Celebrities, Health & Beauty,
Alexa Chung has made her Instagram account private after being subjected to a barrage of abuse about her slim frame.
The 28-year-old TV presenter posted a picture of herself on the photo-sharing site wearing a short denim dress with bare legs and ballet flats, stood next to her mother. But users quickly laid into her naturally slight figure, labeling her "too skinny" and accusing her of being anorexic.
"I'm going to be very honest. I look at this picture and think 'This is a woman not eating.' Thus, I worry for women everywhere," one wrote.
Another responded to some fans' compliments about her legs with, "THIS degree of skinny is frankly alarming, sadly. It is equally alarming that people ENVY this degree ... as it is NOT a healthy degree of underweight. Certainly, they shouldn't want to be like this."
At first Alexa just hit back with a restrained "Hi, I am here. I can read," but after another two hours of insults she announced, "OK everyone, thanks for the teen angst discussions. People are different sizes. I'm not actively trying to be a thinspo for anyone. I am now making this acct private. Byeeeeeeee."
Click to continue reading Alexa Chung Attacked Online Over Weight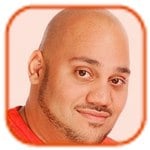 Posted by Andru Edwards Categories: Movies, Music, Hook-ups, Child Stars, Rants, Rumors,
Demi Lovato has hit out at cyberbullies.
The "Skyscraper" singer - who was admitted to a treatment facility for three months in November 2010 to receive help for an eating disorder and self-harming - took a stand against internet haters on her Twitter page yesterday, saying she felt sorry for those who use cyberspace to lash out at others.
"It really surprises me the hateful things people say on the internet.. After all the awareness of cyber-bullying... I mean wow. So sad. Praying for all the people in the world who feel it's okay to bully people over the internet because if you are one of those people, then.. You must have had something really terrible happen to your childhood or you're really sick in the head. Must suck to be born without a heart (sic)," she wrote.
Although Demi has been upset by cyber bullies, one thing sure to cheer her up is her reported new relationship with Logan Henderson.
Click to continue reading Demi Lovato Hits Out at Cyberbullies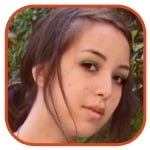 Posted by Robin Paulson Categories: Movies, Child Stars, Photos,
Due to the leak of Playboy's January/February issue, which features a nude photo spread of cover girl Lindsay Lohan, Hugh Hefner has made the executive decision to release the issue to newsstands earlier than expected.
"Because of the interest & the Internet leak, we're releasing the Lindsay Lohan issue early," Hef wrote on his Twitter.
The leak isn't surprising, considering how mysteriously quick the internet manages to find nude celebrity photos. If the internet can find Scarlett Johansson's and Blake Lively's nude cell phone photos, they were sure to find Lindsay's Playboy ones.. Then again, I also wouldn't be surprised if someone at the magazine leaked it themselves!
"The Lindsay Lohan pictorial has been leaked on the Internet & is causing a sensation," Hef posted, believing that it will become "a true Collector's Edition."
No word yet as to how early the release date will be.
(FYI - You can also follow VIP Breakdown on Twitter.)
Read More

| E! Online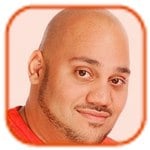 Posted by Andru Edwards Categories: Internet, Videos,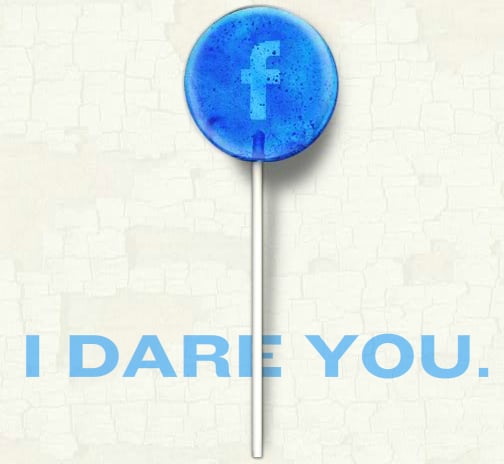 You know how they say that you shouldn't put all your business out there on the Internet, especially nothing that you wouldn't want to fall into the wrong hands? TakeThisLollipop grabs onto this concept and takes it to the next spooky level by connecting to your Facebook account and creating a short movie based on you. We won't ruin it, but it's definitely a cool trick, and we enjoyed viewing the results when we did it.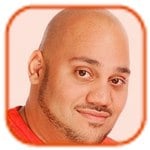 Posted by Andru Edwards Categories: Broadband, Corporate News, Internet,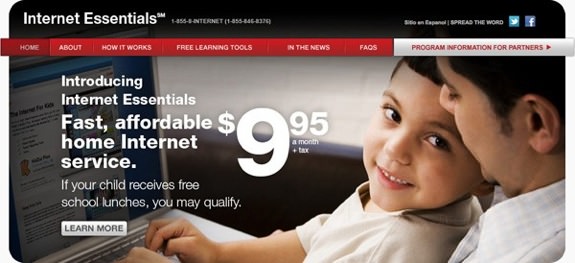 Comcast is tapping into its altruistic side a little bit and deploying a brand-new service tier, one that's designed to bring the Internet to families that would otherwise be unable to pony up $40 to $60 for the company's lowest tiered plan.
Dubbed "Internet Essentials," Comcast's new plan will cost a family only $9.95 per month for a connection that features 1.5 Mbps download and 384 Kbps upload speeds. There's a guarantee of no price increases after-the-fact, as well as no activation fees or equipment rental fees for families signed up for the program. Enrollees will even be able to purchase a netbook computer via the Internet Essentials program for $149.99 (plus tax), and Comcast is offering free online and in-person "Internet training."
To join the program, however, families have to meet four different criteria: They have to be located in an area where Comcast can actually deliver Internet service (obviously), one of their children has to be receiving free school lunches via the National School Lunch Program, families must not have had Comcast Internet service up to 90 days prior to requesting to join the program, and families must not have an overdue Comcast bill or unreturned Comcast equipment.
Click to continue reading Comcast Internet Essentials brings broadband to low-income families for $10 a month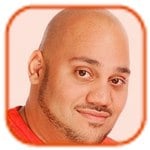 Posted by Andru Edwards Categories: Design, Google, Internet,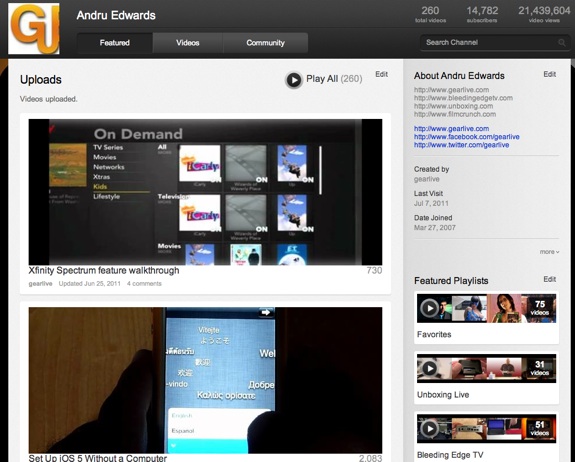 YouTube is offering a preview of a possible redesign, and if you wanna get in on the action to check it out now, you can enable it yourself right now. They're calling is Cosmic Panda, and it definitely brings much more focus to the actual video content across the site, giving much more real estate to the video content (which is what you're there for, right?) and highlighting related content as well. Head on over to the link below to enable the Cosmic Panda design for yourself, and be sure to subscribe to Gear Live's YouTube while you're at it, kay?
The YouTube redesign follows two other Google property redesigns that we saw last week with Gmail and Google Calendar.
Read More

| YouTube Cosmic Panda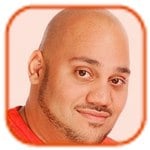 Posted by Andru Edwards Categories: Design, Google, Internet,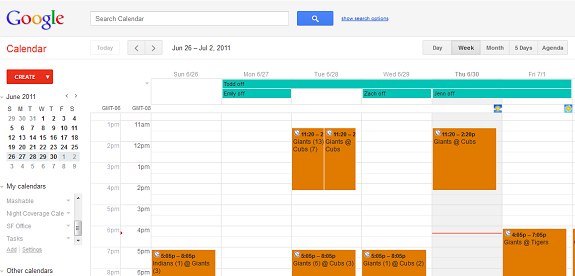 Looks like Google Calendar is also getting a new redesign to put it in line with Google+, similar to the redesign that Gmail is getting. You should be seeing the new design live in Google Calendar now, but know that there aren't any new features to go along with it. It's purely cosmetic. Do you like it?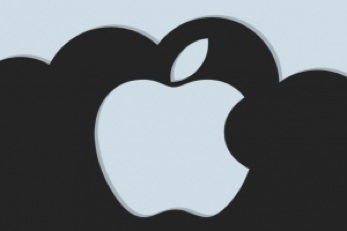 I've long since stopped kvetching over the number of things Apple chief executive Steve Jobs can attach an "i" to and call his own. The maverick CEO's track record is just too darn good. Now that we know that Apple's iCloud is a real thing, there's no sense in wondering how Jobs can have the gall to rebrand cloud computing. I'd rather focus on what Apple will do with the cl...er... iCloud now that Apple has adopted it as its own.
Is Apple new to the cloud? If you accept that at the most fundamental level, cloud computing is simply a matter of thin clients (hardware or software) accessing Internet-based services and intelligence, then the answer is no. Consider Apple's reliance on streaming services for Apple TV's TV show and movie rentals, or the way genius playlists work.
iCloud, which Apple will officially unveil at next week's World Wide Developers Conference (WWDC), will be more, and streaming content is only the beginning. Obviously, we expect some sort of cloud-based, access-anywhere music library. Apple may even cave and offer a subscription-based music service. These plans will only succeed if Apple has done what Google failed to do with Google Music Beta: convince the major labels to let consumers store and access purchased (and rented) music from central servers.
I think music labels fear this not only because they worry about losing further control of the digital bits that make up their vast song libraries, but because no one will ever buy more than one copy of a song again, and if they get subscription access, they're done buying music—period.
Click to continue reading iCloud: Can Apple make the cloud mainstream?
© Gear Live Inc. – User-posted content, unless source is quoted, is licensed under a Creative Commons Public Domain License. Gear Live graphics, logos, designs, page headers, button icons, videos, articles, blogs, forums, scripts and other service names are the trademarks of Gear Live Inc.