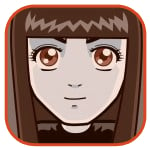 Posted by Sheila Franklin Categories: Internet, Video Games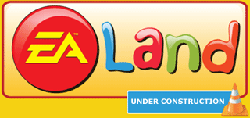 The Sims Online has become the new and improved EA-Land. Electronic Arts launched the site in 2002 but it seems to have gotten lost in the Second Life shuffle. Learning from their mistakes, you can now upload content, add a widget to Facebook, utilize their virtual real estate market, and blog to your hearts content. Considering Electronic Arts' recent troubles with Take-Two Interactive Software, we suspect that EA has decided that they do not want to count all their eggs in the same basket.
Read More

| gigaom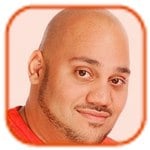 Posted by Andru Edwards Categories: Gizmatic, Short Bytes, CES, CES 2008, Features, Internet, Misc. Tech, Podcasts, Videocasts
Retrevo.com presents a unique take on gadget comparison shopping. By spidering a veritable avalanche of shopping comparison sites, they compile a near-comprehensive snapshot of just about every gadget they can, including feature sets, average reviews and price points. They plot these into neat regression charts that outline a given gadgets "value" as determined by its number of features plotted against its price. They're also able to sort things into cost points like "high end", "mid range" and "budget" and make comparisons based on these facts. Since their spider is constantly compiling and recompiling new data points, they're able to recategorize a given gadget as its prices change and as more reviews become available.
The site is engineering to be a definitive way to get a good look at a given gadget's feature sets and your value for your dollar. Since they bring in quick access to reviews from all over the net and include product manual searching and archiving, this becomes a pretty useful tool for techphiles.
Take a look at our video to learn a bit more about the service and how it works.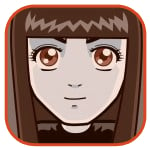 Posted by Sheila Franklin Categories: Corporate News, Internet, PC / Laptop, Wireless / WiFi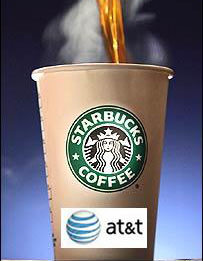 It seems that coffee isn't compatible with T-Mobile USA. AT&T will begin to distribute WiFi to 7,000 Starbucks in the U.S. Beginning sometime this spring, if you are an AT&T U-verse customer, you can get unlimited access. Starbucks Card holders get 2 hours a day free of charge. There are subscription and other deals available to allow access to its other 70,000 global "hot spots." They will also be upgrading Starbucks' network with a more extensive bandwidth.
Read More

| mocoNews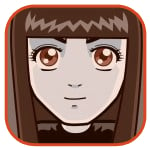 Posted by Sheila Franklin Categories: Internet, Music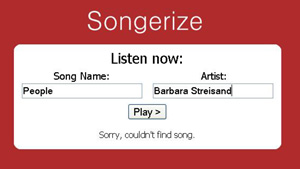 When a song gets stuck in your head and won't go away, try Songerize, a search for audio tracks. Powered by SeePod, you simply supply the title and artist, and your tune plays in a matter of seconds. We tried a few and found that it really helps to include the artist's name, just in case. We also discovered that if you can't spell it, it won't show up. And if you are into cheesy old show tunes, forget it (although it did come up with "People" when we typed Barbra's name correctly.)
Read More

| Songerize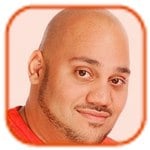 Posted by Andru Edwards Categories: Broadband, Editorial, Features, Internet
A little under two weeks ago, we made a long-standing issue that we had with Verizon public. The fact that they had ignored our request to fix a huge oversight that resulted in our private FiOS account info to fall into the wrong hands for over 8 months was starting to upset us just a tad. We knew that if we shared it with you, our readers, that Verizon would have no choice but to respond quickly. At least, that was the hope.
Well, sure enough, after the story was picked up on The Consumerist as well as made it to the front page of Digg, we received a phone call. Then an email. Then another phone call. Then a couple more emails. Verizon Damage Control had stepped in.
Click to continue reading Follow Up: Verizon makes good on our FiOS privacy woes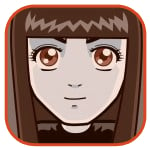 Posted by Sheila Franklin Categories: Editorial, Internet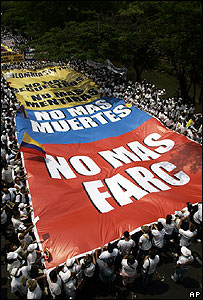 Hundreds of thousands of citizens protested against the Marxist Farcs in Colombia yesterday. What is most remarkable about this is the fact that it was started on Facebook by 33 year-old Oscar Morales Guevara from his home in Barranquilla, Colombia. Over 250,00 Facebook users joined the application to support the message and soon other media joined in. Protesting also occurred in other countries. Many organizations, such as the Wisconsin-based Columbia Support Network, have been protesting for decades in an effort to reach a negotiated solution and fear that it may backfire on the captives that still remain with them, but we think that the best way to fight injustice is any way you can these days.
(Thanks, Cecilia)
Read More

| BBC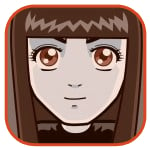 Posted by Sheila Franklin Categories: Cell Phones, Corporate News, Internet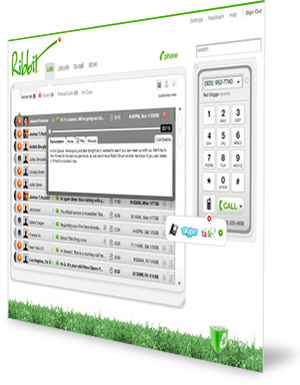 Start up company Ribbit is soon to be open for business in Silicone Valley with its Amphibian service that will make voice features on cell phones accessible on PCs and Websites. With Flash and Flex software from Adobe, developers can build their own virtual phones. Specifically, you can manage your mobile voicemail like e-mail on your computer and phone, turn your voicemail into text, take and make mobile calls from any browser or Webpage, and use its Caller ID 2.0 to find out what your buds have been doing of late. No pricing was announced, although unlimited service may go for about $15.00 a month or $10.00 monthly for 40 voicemails.
Read More

| Reuters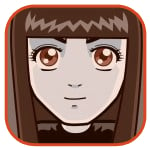 Posted by Sheila Franklin Categories: Corporate News, Internet, Transportation, Wireless / WiFi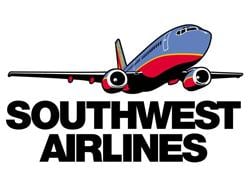 Southwest Airlines is now testing broadband Internet access on its flights. The company has gotten together with Row 44 to access WiFi sometime this summer. Row 44 has already been working with such companies as Alaska Airlines, so it is a pleasant thought that once you actually get off the ground, you will get more than a really bad B movie and stale peanuts if you fly business class. Watch for this one to be a trend on other airlines once it gets started.
Read More

| Mashable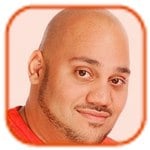 Posted by Andru Edwards Categories: Gizmatic, Short Bytes, Broadband, CES, CES 2008, Features, Home Entertainment, Internet, Music, Podcasts, Videocasts
eJamming.com was at Showstoppers during CES 2008 and saw fit to show off their new, cool offering. eJamming is an online live jam session tool, comprised of software that allows geographically disparate artists to get together, play together and record together live on the net. The software accounts for latency by forcing a small delay back through each of the players monitors of between 10-30 milliseconds, which they say takes a musician about 30 minutes to get used to. (And is similarly experienced in some live systems.) By matching the latency based on distance and adjusting for it appropriately, the musicians can play together and record together fully in synch. What's more, they're moving towards a model that will allow them to sell access to guest users, to hear the live music.
It's an interesting concept, though I think they may run into some attach rate trouble with regards to getting fans to pay to listen to the live performances, no matter the price. Still, the service definitely has its merits with regards to musicians being able to get together with no geographical barriers.
Check the video to see us chat with co-founder Alan Jay Glueckman about his service.
Speaking of price, the software is free with a subscription fee of $10 a month.

Posted by Chris Pereira Categories: Action, PlayStation 3, Trailers, Xbox 360
In three days, the Internet is set to crash once again when the newest (the second of three) GTA IV trailer sees the light of day. Hopefully we'll be seeing something more action-oriented this time around, as opposed to the first, which was more of a showcase for Liberty City than anything else. The video is titled "Looking for that Special Someone" and a special website is being prepped by Yahoo in order to withstand the insane amount of traffic it will receive once the trailer goes live. Anyone want to place bets on how long it'll take for the site to crash?
Expect us to pick it apart piece by piece once it goes live, and later in the week Kyle and I will be debating over the excruciating details and nuances the trailer presents us with.
As an added bonus, last week, the Turkish Official Xbox Magazine revealed several tasty nuggets about GTA IV. Everyone loves lists, so I present you a list of GTA goodness:
There's a slight vibration with every footstep when you run (sorry PS3 players)
No more HUD (health and armor indicators are gone), and instead everything is visual – if you have armor, you'll see the bulletproof vest and it will visually deteriorates
Flamethrowers and rocket launchers are in the game
Explosions are larger, and the game features a missions where you cause a chain reaction of car explosions
Cars don't explode from crashes or hitting them; you need to actually blow them up
Niko doesn't get tired, he just begins running slower over time
The game is much more time-sensitive. An example that isn't necessarily in the game was a mission where you need to catch a train by a certain time, and if you don't, you don't get to do that mission.
Gore is more prevalent; bullet wounds show, blood appears as you shoot people, they limp when shot in the leg, hold their arm if it's shot, and running people over is "disturbing"
No more eating, working out or having a girlfriend, but skills improve over time
100% completion yields secret vehicles and "plenty of goodies"
The land size is larger than the three cities (sans countryside) from San Andreas
No more girlfriends? Hooray!
Read More

| Xbox Live Addicts

© Gear Live Inc. – User-posted content, unless source is quoted, is licensed under a Creative Commons Public Domain License. Gear Live graphics, logos, designs, page headers, button icons, videos, articles, blogs, forums, scripts and other service names are the trademarks of Gear Live Inc.