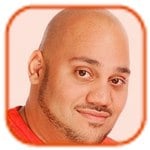 Posted by Andru Edwards Categories: Buena Vista, Disney, Lucasfilm Ltd., Science Fiction, Sequels, Celeb News, Filmmaking, Upcoming Releases,
Samuel L. Jackson was surprised to hear about Harrison Ford's injuries.
The 65-year-old actor was shocked by news that Harrison - who has reprised his role as Hans Solo in the sci-fi franchise - was crushed by a hydraulic door on set of the Star Wars: Episode VII last week, and insists the accident wouldn't have been his fault: "I'm sure it wasn't because he wanted to or it was something he was doing... I'm sure something went terribly awry if that happened because most times insurance companies don't like us doing those things!"
Click to continue reading Samuel L. Jackson Shocked by Harrison Ford's Set Accident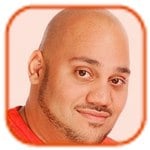 Posted by Andru Edwards Categories: Columbia Pictures, MGM, Action, Remakes, Science Fiction, Thrillers, Celeb News, New Releases,
Joel Kinnaman injured a muscle in his leg while shooting Robocop.
The 34-year-old actor - who plays cop Alex Murphy who is turned into a cyborg law enforcement officer in the movie - didn't sustain any serious injuries while shooting the action-packed science fiction film and the only ailment he did suffer was a minor muscular strain.
When asked if he had gotten injured at any point during the shoot, Joel told BANG Showbiz, "I pulled my hamstring one day, I did it when I was running."
Kinnaman appears in the movie with a stellar cast, which includes Abbie Cornish, Samuel L. Jackson and Michael Keaton. But there was one actor who Kinnaman enjoyed working with more than anyone else: "Working with Gary Oldman was one of the great experiences of my life, he's an incredible actor and also a wonderful man. I was extremely happy [to get the role], I worked hard to get it. I had to audition three times and finally I was able to convince Dr. Padilha [director] that I was the right guy." Kinnaman was joined on the special blue carpet at the event yesterday evening by his co-stars Oldman and Cornish and the film's director Jose Padilha.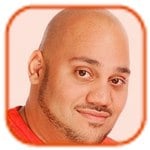 Posted by Andru Edwards Categories: Music, Style,
Madonna is on crutches after falling over in high heels.
The 55-year-old singer was seen "hobbling in pain" into her New York home and though she has recently been skiing in Gstaad in Switzerland and partying in Rotterdam, Netherlands with boyfriend Timor Steffans, it seems her injury was caused by some energetic dancing.
"She bruised a bone in her foot from dancing in her high heels... she'll be fine and off crutches in a week," a spokesperson told New York Daily News.
Madonna isn't the only star to experience problems from wearing high heels. Kelly Osbourne has previously said she falls over a lot when she wears towering footwear: "I'm double-jointed everywhere, I think that's why I'm so accident prone. Tight jeans and high heels equals one of my hips popping out and my face on the floor."
Click to continue reading Madonna Injured in High Heel Fall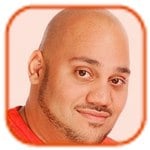 Posted by Andru Edwards Categories: Movies, Television, Parties, Rivalries, Rumors,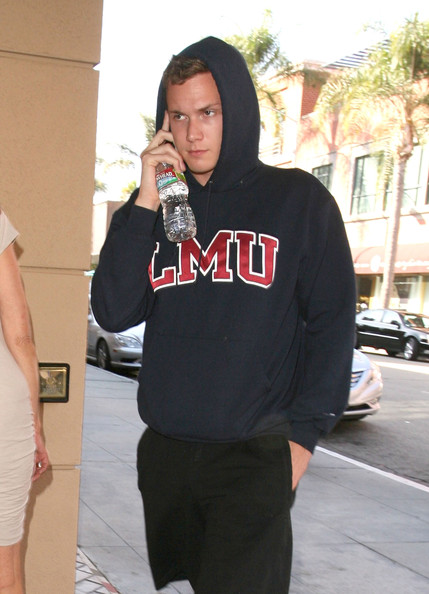 Paris Hilton's brother is in hospital after claiming he was beaten up in an attacked ordered by Lindsay Lohan.
The socialite's younger sibling, Barron, was taken from the Fontainebleau Hotel in Miami, Florida to a medical center on Friday night, and given a CT scan to check for internal injuries. A source told gossip website TMZ.com that the 24-year-old hotel heir was advised to seek emergency medical treatment because his injuries, including several cuts to his face, were so severe.
Barron, who was involved in an altercation while partying at a mansion where the Mean Girls actress is currently staying in the early hours of Friday morning, turned down an ambulance that arrived at his hotel and instead got private transport to the University of Miami Hospital, where he received various treatments.
Barron has claimed that Lindsay approached him at the party with a male friend and told him, "You talk s**t about me to my boyfriend, this is what you get." He also told police that the the troubled star, 27, was laughing as the unknown man then beat him up.
Click to continue reading Paris Hilton's Brother Seeks Medical Treatment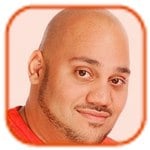 Posted by Andru Edwards Categories: Drama, Thrillers, Celeb News, Filmmaking, Upcoming Releases,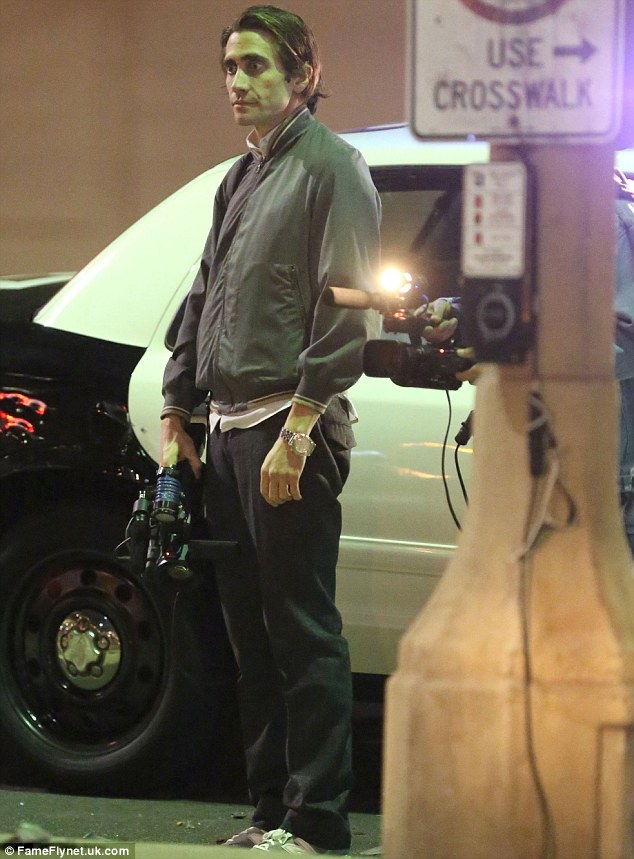 Jake Gyllenhaal was rushed to hospital after he injured his hand.
The 32-year-old actor severely cut himself while on the set of his new film Nightcrawler - in which he plays a struggling crime reporter in Los Angeles - on Wednesday and was forced to seek medical assistance.
"Jake was indeed filming Nightcrawler when during the shooting of an intense scene his character purposefully banged his hand into the mirror. Unfortunately the mirror broke and Jake's hand was badly cut up. He got numerous stitches at the ER and was released. He already returned to set for work," Gyllenhaal's rep stated.
Jake has been working hard to perfect his role and previously revealed he lost weight because his character was both "literally and figuratively hungry." He said"It takes place in a land where I think there is a desert in a lot of ways, great opulence, and at the same time, great vastness and emptiness. I knew that [Lou] was literally and figuratively hungry." In order to feel more like the character, the actor aimed to look almost skeletal and got into a "mode where I was always a bit hungry."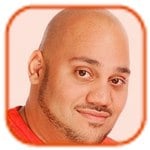 Posted by Andru Edwards Categories: Action, Adventure, Celeb News, Filmmaking, Upcoming Releases,
Samuel L. Jackson won't be doing anymore nude scenes.
The Django Unchained star recently injured his shoulder whilst shooting in Germany for his new film Big Game, and he's joked that the injury has ruined his chances of stripping off in any future movies.
"When I landed on my shoulder the ligaments which hold the clavicle down snapped and my clavicle jumped up... So yeah all my topless, naked, nude scenes are done now!" he quipped.
The 64-year-old actor, who has been on a strict vegan diet for the last three months, injured his shoulder after he was thrown out of a helicopter from a staggering height, but he insists he won't let the wound put a stop to his acting career: "I was flipped from a height of about seven feet out of a freezer, which is supposedly a helicopter flying through some woods. They had a camera on one end of the freezer and I was on the other and the stuntman jumped off the freezer, the camera flipped the freezer and I went flying out of it and landed on my shoulder." He added, "I love my job, I'm fortunate enough to be sort of in demand and I get to choose some interesting things to do and hopefully that will continue."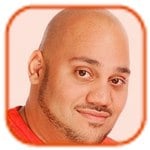 Posted by Andru Edwards Categories: Music, Features,
Mariah Carey has likened her painful shoulder injury to giving birth.
The "#Beautiful" hitmaker has been confined to a sling since July after taking a severe fall and dislocating her shoulder on the set of a music video, and she says the traumatic experience was not too dissimilar to the pain she felt giving birth to two-year-old twins, Moroccan and Monroe.
"I feel like I have suffered the toughest experience of my life about several things; one was having twins and anybody who's ever had multiples will know it is one of the most difficult experiences ever but the reward is just beyond - I can't even explain how rewarding having these babies is for me. But yeah, breaking my rib was not festive. Dislocating my shoulder was not a good thing, either."
Earlier this month, the 43-year-old songbird lamented on her tough road to recovery, telling fans her dislocated shoulder has been the "toughest experience" of her life in an emotional open letter posted on her Facebook page. "When people expected me to go, 'Here I am, I'm back and everything's great,' it didn't happen because my hand was still in tremendous pain and it took this long for it to heal," she wrote.
Click to continue reading Mariah Carey: Shoulder Injury Is as Painful as Child Birth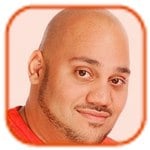 Posted by Andru Edwards Categories: Columbia Pictures, Horror, Comedy, Celeb News, Filmmaking, New Releases,
Michael Cera had to lie down after Rihanna slapped him.
The "Stay" singer gave the 25-year-old actor permission to smack her butt during a scene for their new movie, This Is the End, if she could slap him in the face, and according to their director and co-star Seth Rogen, Michael had to lie down in his trailer after she hit him.
"We did maybe three or four [takes] and he asked her if he could actually slap her butt and she said he could if she could actually slap him back in the face which she did. And I think one of the times she got him in the ear and it wacked off his equilibrium and he had to go lie down in his trailer for a little bit," Rogen told Ryan Seacrest on his radio show.
The Super Bad star wrote and directed the new apocalyptic comedy in which his friends Michael, James Franco, Jonah Hill, Danny McBride, Jason Segel and Paul Rudd all play ridiculous, exaggerated versions of themselves.
Click to continue reading Rihanna Injured Michael Cera Filming 'This Is the End'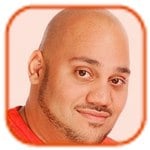 Posted by Andru Edwards Categories: Music,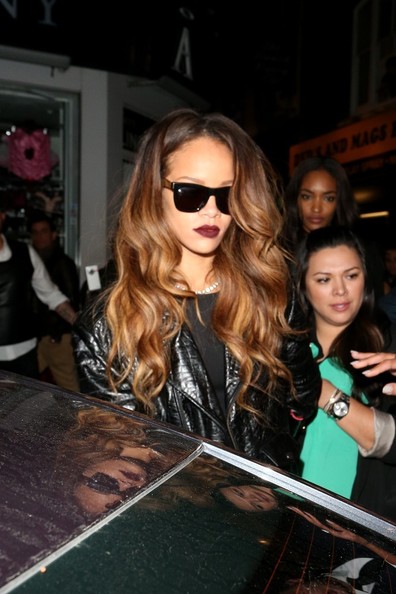 Rihanna was forced to seek medical attention after being assaulted by a crazed fan.
The "Stay" singer was targeted in an unprovoked attack by a man, who hurled a bottle of Lucozade at her, while leaving exclusive London nightclub The Box with her model pal Cara Delevingne on Saturday night. The force of the glass bottle caused the 24-year-old star to fall and cut open her knee.
Her bodyguard's leg was also said to have been injured as he attempted to catch her attacker, who allegedly shouted something about Rihanna's boyfriend Chris Brown before throwing the bottle at her.
According to MediaTakeOut.com, "The bottle caused Rihanna to stumble into a metal drate - and slice open her leg. Rihanna's bodyguard immediately went after the crazed fan but hurt his leg going after the subject. Rih's guard was taken to a London hospital for treatment, and the mad man is still on the loose."
Click to continue reading Fan Injures Rihanna in London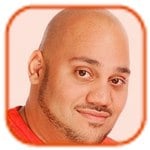 Posted by Andru Edwards Categories: Lionsgate, Action, Adaptation, Science Fiction, Sequels, Thrillers, Celeb News, Filmmaking, Upcoming Releases,
Liam Hemsworth has suffered an injury on the set of The Hunger Games: Catching Fire.
The actor has revealed he was injured during a dramatic stunt on the set of the second big screen adaptation of the popular trilogy in Atlanta, Georgia last week. "I twisted my knee. I try to just fight through it. There's so many people standing around waiting for you to do your thing. You feel sort of obligated not to let everyone down. There's a bunch of action in this one. All of the characters have much more action than they did in the first one," he told USA Today.
The 22-year-old Australian actor also revealed he adopted a healthier diet to slim down for the new movie, which began filming last month: "It's The Hunger Games. My character needs to look hungry. A little bit."
Liam, who is also filming the thriller Paranoia, said he is looking forward to taking a break as he has spent much of the last year working. "I haven't had a break in about a year. I've kind of shot one film to the other. And have had to prepare for each while shooting another. It's been a tremendous workload. But I feel so lucky to be where I am. I'm so thankful," he said.
© Gear Live Inc. – User-posted content, unless source is quoted, is licensed under a Creative Commons Public Domain License. Gear Live graphics, logos, designs, page headers, button icons, videos, articles, blogs, forums, scripts and other service names are the trademarks of Gear Live Inc.