Posted by Edie Sellers Categories: Corporate News, E3, Electronic Arts, Hot Deals, Microsoft, Mods/Hacks, Nintendo DS, PC, PlayStation 3, Politics, Release Dates, Reviews, Rumors, Square Enix, Survival Horror, Take2, Third Person Shooters, Xbox 360, Xbox Live, Xbox Live Arcade, GamerAndy,
Yes, 100 percent less Andy this episode, as he's in L.A. for a CoD4 event. Instead, Edie and Hawkes cover the week's gaming news and go off on wild tangents. On the plus side, this episode may be Andy-free, but it has 100 percent MORE of Hawkes' cat.
Topics discussed:
- The unusually large amount of games released this week, including The Darkness and The Bigs.
- Toys 'R Us is holding a 3-for-2 sale on Nintendo DS games until this Saturday. U Bai Now!
- Microsoft sues Immersion back. If you can't take it, don't deal it!
- New York Times reporter plays Manhunt 2 and deems it less violent than R-rated horror movies. Hypocracy much?
- The new Hitman movie trailer… and yes, we blew it. It's Agent 47. Stoopid internets.
- Square Enix says on one hand that it's not releasing any games for PS3 until April 2008 at the very earliest. Then it says, baby, I'm sorry. The PS3 really is the only console it could ever love. Why does watching these two feel like family-night at Ike and Tina Turner's place.
- A group of psychologists want to label video games as an addictive substance. Someone's been sucking on the lead popsicles again….
- Larry Flint had hoped to fire the entire staff of Tips and Tricks magazine while they were all at E3. Too bad he fired the freelancers a week early and they told the staff. Don't you hate when being a nice guy blows a really great evil plan? And isn't it ironic that the guy who built his empire on other people s*cking c*ocks turns out to the the biggest c*cks*ucker of them all?
- Shadowrun for Vista has been cracked to run on XP. And there was much rejoicing. (yaaay!)
- Lyndon LaRouch, notorious conspiracy theorist and gay hater, and his merry band of crazy geezers are ticked because the final report on the Virginia Tech massacre doesn't mention video games—despite the fact there's been no evidence the shooter ever played games. LaRouch figures it's… wait for it… A CONSPIRACY!!
Ed. Note: Edie apologizes to for mistaking LaRouche as a guy who was notorious for anti-gay legislation. Actually, he is the freak who tried to get anti-gay legislation passed by California voters back in the 1980s that would have quarentined gays to prevent AIDS. I knew he smelled crazy…
- The 100th episode of Red vs. Blue! Gratz, guys!
Off-topic hits include Paris Hilton, porn (again), the iPhone, how to properly prepare for a night of binge drinking, Andy's impending move, and… did we mention Hawkes' cat?
If you want to hear it? Go get subscibe on iTunes already… ya slacker.
Posted by Christopher Sasaki Categories: Hardware, PlayStation 3,
Immersion and Sony Computer Entertainment have officially ended litigation and reached a settlement regarding the use touch feedback technologies patented by Immersion Corp. According to the press release, it appears that Sony has decided to stop any appeal process and pay the full amount of the judgment against them. In addition, the two companies have entered into an unspecified business agreement to explore including the technology in future Playstation products. This may well mean that there will be a new Dual Shock SIXAXIS controller on the horizon, as Sony miraculously figures out a way to combine rumble and motion-sensing technology into their controllers.
Read More

| PR Newswire via Yahoo Finance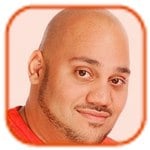 Posted by Andru Edwards Categories: Accessories, CES, CES 2007, Design, Features, PC / Laptop, Video Games, Videocasts, Videos,
Read More

| The Bleeding Edge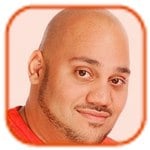 Posted by Andru Edwards Categories: High Score, Short Bytes, Accessories, CES, CES 2007, Features, PC / Laptop, Video Games, Videocasts,
We spent some time with the folks from Novint to get a look at the Novint Falcon. We walked away quite impressed, as the Falcon definitely lived up to the claim of delivering a more immersive gaming experience. Basically, you use a controller hoked up to three arms, which are connected to an orb of sorts. We know, it sounds confusing, but that is why we have video for you to take a gander at.
Posted by Michael Cardiff Categories: Accessories, Driving, PlayStation 3, Rumors, Simulation,
It's old news by now that the PS3 controller doesn't have force feedback built into it - it's just one of those things that you'll have to deal with if you decide to go with Sony's expensive new console. What's new, breaking news to us is the fact that the PS3 doesn't even know how to transmit a signal telling ANY controller to vibrate or give force-feedback. And for all you racing fanatics out there, that means that Gran Turismo 5 on the PS3 is going to feel like you're driving on ice.
Rumors that force feedback for the PS3 isn't possible started circulating earlier this week on the NeoGAF forums, but just recently 1up.com received confirmation that, indeed, driving on the PS3 just isn't going to be the same:
All PS3 games are programmed for the SIXAXIS which doesn't have force feedback, therefore the force feedback in the wheels won't be recognized.
Yikes. Looks like the Xbox 360 may soon become the console of choice for driving fans.
Update: It looks like, whoever the Sony rep is that gave 1up the above quote, they got something wrong. As seen in the comments, several users have pointed out that NFS:Carbon features force feedback for 3rd-party steering wheels. So perhaps this just means that any steering wheels designed specifically by Sony won't have force feedback? We're going to wait for Sony to give some further clarification on this one before we comment any further.
Read More

| 1Up

Posted by Christopher Sasaki Categories: Culture, Nintendo, PlayStation 3, Wii, Xbox 360,
Market research company Ipsos Insight released the results of a survey conducted on behalf of Immersion Corporation indicating that gamers prefer to have vibration feedback in their gamers. Immersion, of course, is the current holder of a number of patents for vibration function in controllers, and recently won an injunction against Sony for their use of rumble technology. Some have suspected that this may be the reason that Sony's Playstation 3 controllers will not feature rumble support.
So, the ground-breaking news from this survey is that 72 percent of gamers believe that vibration feedback enhances their game experience "most of the time." According to their report, 74 percent of gamers were also unaware that Sony had removed rumble support and 58 percent were disappointed. Somewhat shockingly, 5 percent of the gamers polled would not buy a PS3 if rumble was not included. While many people like the rumble feature, it is hard to believe that this would end up being a deal breaker, despite Immersion's wish that this would be true.
Ipsos also makes some interesting conclusions about the rumble/vibration feature. They claim that gamers are "unaware that this capability must be present in the console to experience vibration feedback with any gamepad controller…" Ipsos doesn't seem to be aware of the genesis of the vibration feedback function. First, there is no indication that this support has been removed from the Playstation 3. Second, if this kind of support had to be built into the console then rumble could never have been added after the fact to the Nintendo 64 or the original Playstation. Certainly, one would have a hard time adding interactive rumble to a game that previously didn't support the feature, but vibration feedback falls into the realm of support for software and the peripherals, not the base console itself.
Still, the survey does feature some interesting numbers about next generation console adoption. Separating the numbers from the vibration bias, it does appear that fewer previous generation console owners are going to be adopting the Playstation 3. The survey showed that among those owners, the marketshare numbers shift to 48 percent Playstation 3 owners, 37 percent Xbox 360, and 15 percent Wii. Ipsos doesn't indicate if the option to purchase one or more consoles was given. Overall, the survey gives some interesting material for discussion, but given the relatively small sample size and the focus on vibration feedback, it is hard to give the survey a lot of weight.
Read More

| Ipsos

© Gear Live Inc. – User-posted content, unless source is quoted, is licensed under a Creative Commons Public Domain License. Gear Live graphics, logos, designs, page headers, button icons, videos, articles, blogs, forums, scripts and other service names are the trademarks of Gear Live Inc.