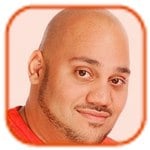 Posted by Andru Edwards Categories: Apple, PC / Laptop, Rumors, Videos
Nor will it be, unfortunately. We've been getting quite a few submissions from readers about this awesome YouTube video that someone came up with as part of his demo reel for ad agencies. We know, the iMac Multitouch featured in this video is pretty bad ass…but think about it for a moment - do you really want to be reaching out to touch your computer screen constantly? That would get fairly tiring…this isn't Wii Fit after all. If Apple were going to go the multitouch route on their computers, we think it should be on some sort of keyboard touchpad. Hang in there folks, the Apple event gets underway in under an hour now - that's where we expect the real iMac news to surface.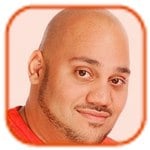 Posted by Andru Edwards Categories: Apple, Design, PC / Laptop, Rumors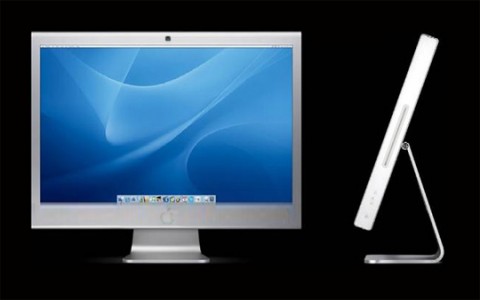 It's been almost three years since the iMac has enjoyed a redesign, when it went from the old-school lamp stand look to the current "monitor with chin" enclosure. Well, the rumor mill is churning again, this time with speculation that Apple will be updating the iMac with another new look by August. The expectation is that the design will feature a 2-inch thick aluminum enclosure, which would make it look similar to the MacBook Pro and Mac Pro. Furthermore, it is believed that the 17-inch iMac will go the way of the dodo, as Apple looks to release the newer model in 20- and 24-inch sizes only. Lastly, it would only make sense that these models get a bit more horsepower under the hood as well - that should come by way of Intel Santa Rosa processors at speeds up to 2.4 GHz, as well as 1.3 megapixel iSight cameras. We know, August can't come fast enough.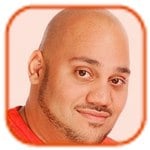 Posted by Andru Edwards Categories: Apple, PC / Laptop, Rumors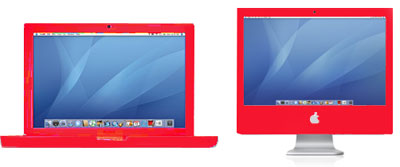 Okay, so a few days ago we had to give props to Apple for launching the RED iPod nano, because we can appreciate a company doing what it can to make the world a better place. Continuing in that trend, the rumor mill has been churning in regards to how Apple might follow up the RED nano. Word on the street is that they may possibly release RED Macbooks and iMacs as well. Our thoughts? Go for it. Seeing people carrying around RED Macbooks would rock our world, as Apple would be giving a portion of the purchase to the Global Fund to help HIV/AIDS afflicted women and children in Africa.
Read More

| ThinkSecret

Posted by Yuan Zhao Categories: Apple, PC / Laptop

Apple has just released three new advertisements to complement their already expansive and controversial lineup of Mac ads. With competition fierce in the computer market, especially now that Apple is utilizing the same hardware as PC manufacturers, any edge can prove vital for the Cupertino-based company. The three clips, entitled "Accident", "Angel/Devil", and "Trust Mac", continue the same trends established in previous ads by elevating Mac features and playing down PC's.
Read More

| Apple

Posted by Nino Marchetti Categories: Apple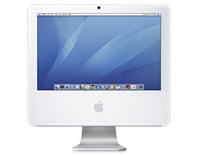 Apple said today they were fazing out educational sales of their eMac, their last CRT-based computer, in favor of a new $899 configuration of the 17-inch iMac. This iMac for education is available now for education customers.
The 17-inch iMac for education sports a 1.83 GHz Intel Core Duo processor, a built-in iSight video camera and iLife '06, Apple's latest suite of digital lifestyle applications. It also includes a "Combo drive for burning CDs and reading DVDs, 512MB of 667 MHz DDR2 SDRAM memory expandable up to 2GB and hard drive storage capacity up to 160GB".
Other features of this educational iMac configuration include built-in 10/100/1000 BASE-T Gigabit Ethernet, built-in 802.11g Wi-Fi for up to 54 Mbps wireless networking, five USB ports (three USB 2.0) and two FireWire 400 ports.
Read More

| Apple Education iMac Page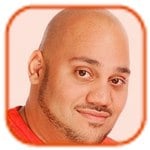 Posted by Andru Edwards Categories: Apple, PC
Dan Benjamin shares his unboxing photos of the new Intel powered iMac:

See the whole Flickr set here.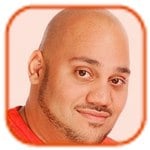 Posted by Andru Edwards Categories: Apple, Microsoft, Mods / Hacks, Software
So, narf2006 seems to have cracked the code, so to speak, on getting Windows XP to run on an Intel Mac. Using one of the new iMacs, narf recorded a video of the installation of Windows XP, followed by the rebooting of the platform, creating user accounts, logging in, and checking out the Device Manager. We must say, this one is very convincing. He goes out of his way to prove that this is authentic, and has sent his instructions to Colin Nederkorn (who has raised over $10,000 to award to the first person to get this figured out.) Once they are validated, and the check is cut, we can all hack up our iMacs to dual boot, despite all the roadblocks we have faced.
Back to reality for a moment. We don't see what the practical, real-world benefit of this is. In our offices, we have Macs and PCs right next to each other. If we need to get to something in the other OS, there is no need to shut down, and reboot. What we need is a version of Virtual PC that is fast, and runs on the Intel Macs. Better yet, we need to be able to run Windows programs on the Mac. When that happens, give us a call. We will squeal like schoolgirls.

Read More

| OnMac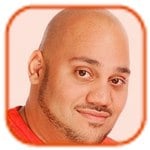 Posted by Andru Edwards Categories: Accessories, Apple, Mods / Hacks, PC / Laptop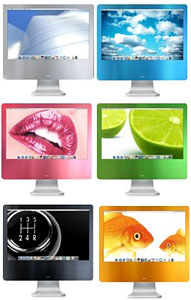 Apple fans do know that there really isn't much variety as it pertains to the color of their desktop computers. In the past, if you wanted to add stunning color to your iMac, ColorWare PC happened to be your only option. We have talked about ColorWare's service in the past, and we have been genuinely impressed. However, getting them to paint your iMac will run you over $400. Instead, why not go the cheap man's route? Mactallic aims to pretty up your iMac using overlays that are available in silver, blue, pink, green, black, and orange. The price is $39.95 for the 17-inch iMac, and $44.95 for the 20-inch iMac.

Read More

| Mactallic via
Gizmodo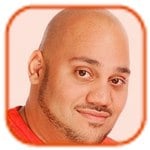 Posted by Andru Edwards Categories: Apple, Features, Mods / Hacks, PC / Laptop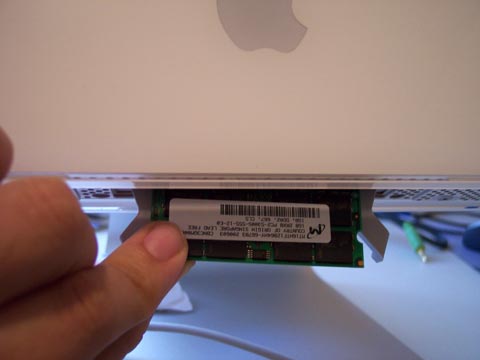 Yesterday, we gave your our impressions of the new iMac Core Duo. In the article, we mentioned that we desperately needed to upgrade from the stock 512 MB RAM the system ships with, up to 2 GB because of the kind of work we do. After thinking about it, we realized that the RAM installation for the new iMac is the easiest we have ever done. Apple has truly made it easy to upgrade the latest iMac - and it is exponentially easier than the last one, where installing RAM frustrated us to no end.
As seen in the image above, the RAM slot is at the bottom of the computer. All you need to do is unscrew a small panel, insert the RAM, and screw the panel back on. It really couldn't be simpler. We removed the 512 MB stick, and installed two 1 GB chips in under a minute. We applaud you, Apple. We have a better image of the RAM slot after the jump.
Click to continue reading iMac Core Duo: Easiest RAM Installation Ever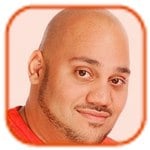 Posted by Andru Edwards Categories: Apple, PC / Laptop, Product Reviews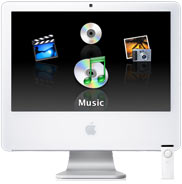 I have had a 2.0 GHz Intel Core Duo iMac for a 7 days now. A few observations:
The stock 512 MB RAM was not enough to keep up with my tasks - that being 15 or so Safari tabs open, iTunes, iMovie, and Garageband open and doing their thing, plus Photoshop, Mail, and NetNewsWire open as well. I know, I am not the "average" user. Truly, even with just the browser and Mail open, I felt the lag. Impressively though, on the G5 my processor would run at about 60% (with 2 GB RAM) when I had all that running. With the 512 MB RAM, the processor was running at 16%. Amazing.
Yesterday I upgraded this thing to 2 GB RAM. It FLIES. I am more than impressed. iMovie and ffmpegx encode video swiftly compared to the G5. You would not believe how many applications I have open right now. In addition to the ones listed above, I also have Adium, Transmit, Windows Media Player, Quicktime, and ffmpegx all running. I have tons of windows open (the 20″ screen makes this manageable). My processor is currently running at 17%! Unreal. I have about 120 MB RAM available as well.
Really - the new iMacs are a thing of beauty if you need an elegant workhorse of a PC.
© Gear Live Inc. – User-posted content, unless source is quoted, is licensed under a Creative Commons Public Domain License. Gear Live graphics, logos, designs, page headers, button icons, videos, articles, blogs, forums, scripts and other service names are the trademarks of Gear Live Inc.