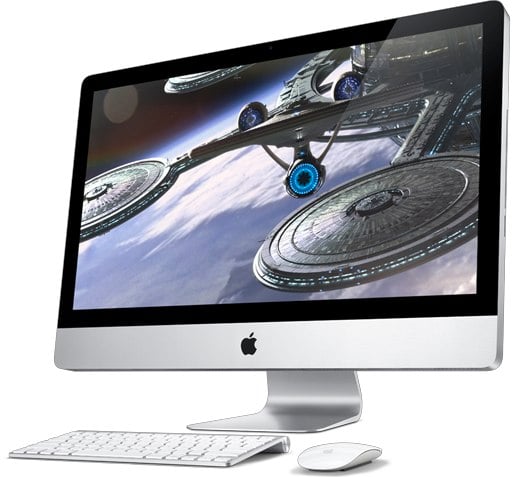 Apple continues with today's slew of updates with the new iMac (on sale now,) which sees a bunch of improvements. First, it comes in two new sizes, 21.-inch and 27-inch widescreen 16x9 LED-backlit displays, which have a 178-degree viewing angle. The 27-inch model rocks a 2,560 x 1,440 resolution, while the 21.5-inch model checks in at 1,920 x 1,080 (1080p.) Standard with these iMacs are the Apple wireless keyboard, and the brand new Magic Mouse - so the iMac has gone completely wireless. Both models gain an SD card slot, and the 27-incher also has a video in port, a first for the iMac.
As far as price goes, the introductory model starts at $1,199 and gets you the 21.5-inch display with 3.06GHz Core 2 Duo, NVIDIA GeForce 9400M graphics, 4GM RAM, and a 500GB hard drive. For $300 more, you get a 1TB drive, and the ATI Radeon HD 4670 graphics card. The 27-inch model starts at $1,699 with a 1TB drive and ATI Radeon HD 4670 graphics card. Lastly, there is a $1,999 27-incher that sports a 2.06GHz quad-core Core i5 processor and ATI Radeon HD 4850 graphics card. That one won't ship until next month, but all the rest are available now.
Read More

| Apple iMac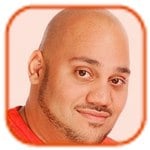 Posted by Andru Edwards Categories: Accessories, Apple, PC / Laptop, Rumors,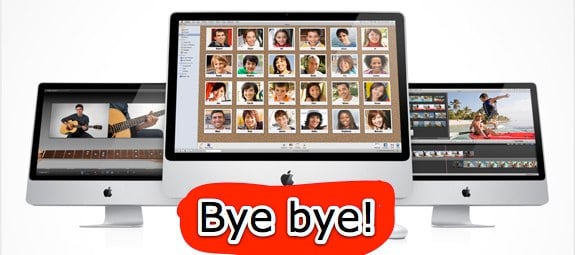 Well, between the Barnes & Noble Nook and this piece of news, tomorrow is shaping up to be pretty exciting. Our boy John Gruber is making it known that it's his belief that Apple is going to be releasing a bunch of new hardware tomorrow. What's on the a-frienda? Well, for starters, a much needed update to the plastic white MacBook line. You know, the one that get left all to its lonesome when the aluminum MacBooks went Pro? The Mac mini should also see a spec bump, including one version that runs OS X Server. Definitely interesting, I'd love to see how they position that one.
More interesting, though, are the claims of an "impressive" iMac redesign. We've been hearing so many rumors on where the iMac is going to go that we'll have to wait and see what comes out of Cupertino tomorrow. At the very least, they'll be thinner - but we're not holding our breath for Blu-ray support.
Even more interesting are the mention of two currently unreleased products. The first being the Magic Mouse, a replacement for the Apple Mighty Mouse that would sport a multitouch surface. We can definitely see that happening, and being included with the new iMac line. The Mighty Mouse needs to be replaced, and a multitouch mouse would play nicely with Snow Leopard. There is also mention of a multitouch trackpad add-on for desktop Macs, like the iMac, Mac mini, and Mac Pro. It certainly sounds intriguing, and would give desktop Macs the full functionality set that are found on the notebooks.
Of course, we will have all the details for you tomorrow when things start popping off!
Read More

| Daring Fireball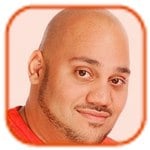 Posted by Andru Edwards Categories: Accessories, Apple, Hot Deals,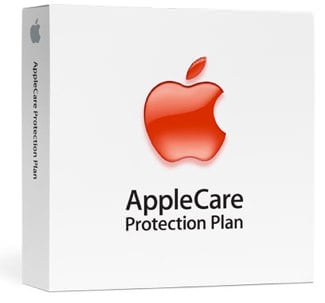 Apple has been on a tear lately, releasing product after product in recent months. The newly designed MacBook Pros, the iPhone 3GS, the redesigned Mac mini, etc. We know a lot of you have been picking up this new Apple hardware, and we thought it would be prudent of us to recommend you get AppleCare for the devices you've bought. Here's the trick though—don't buy AppleCare from Apple. If you buy it from Amazon, you can get up to 30% off of the price that Apple will charge you for the same 3-year warranty. Even better, when you go to resell your Apple hardware, if you have an AppleCare Protection Plan attached to it, you get a higher resale value. We've compiled a list of the different AppleCare Protection Plans available for the entire line of Apple hardware, check it out, and seriously, consider an AppleCare Protection Plan:
UPDATE: We've posted the newest AppleCare Protection Plan links here - the following links are for previous gen devices: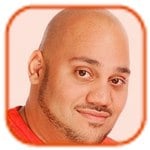 Posted by Andru Edwards Categories: Apple, Cell Phones, Features, Handhelds, Internet, Portable Audio / Video, Software,
So, if you are wondering just how fast that iPhone 3GS really is, we've got something you may want to take a look at. In this video, we compare the speed of the iPhone 3GS at pulling up Gear Live in Mobile Safari, to that of an iMac doing the same in the latest version of Firefox. Forget about comparing iPhone 3GS browser speeds to the older iPhone 3G, this really shows off the power inside of the latest Apple smartphone.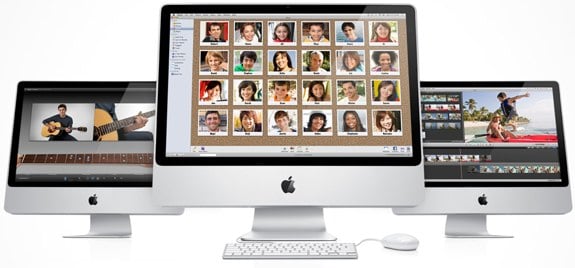 Yup, even more Apple update news for you guys today, as it would be irresponsible of us not to inform you of the spec bumps to the iMac line. Like all the other Apple computer products, the iMac picks up a Mini DisplayPort with this revision, but that's not all. Prices are looking good, with a 20-inch model starting at $1,199, and the 24-inch model starting at a price of $1,499. There is only one 20-inch model, which hits you with a 2.66GHz Core 2 Duo processor, 2GB RAM, 320GB hard drive space, and a GeForce 9400M graphics chip. The baseline 24-inch model includes the same processor, but 4GB RAM and a 640GB hard drive. You can move up from there if you want a 2.93Ghz, or 3.06 GHz, processor. You can pick up a new iMac now.
Read More

| Apple iMac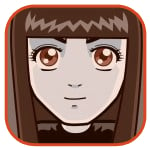 Posted by Sheila Franklin Categories: Apple, Misc. Tech, Portable Audio / Video,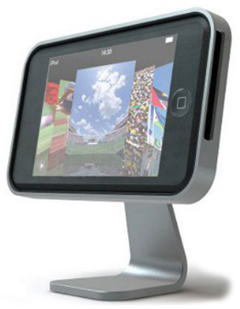 We found another useless gadget for your iPod touch (8/16/32GB) that will at least be a nice accessory to place next to your iMac or, if you don't have one, look almost as cool. The adjustable iCooly has a small slot on its side to attach your dock connector and headphones. At a size of 115 × 100 × 45mm and made of aluminum and resin, it weighs about 55g. You can get a mini-holder of your own for ¥4,980 (~$47.00.)
Read More

| DVICE

The Apple Store online went down again this morning, and when it came back up, we were graced by the presence of updated iMacs. For those keeping count, the update finally brings the Intel Core 2 Duo Penryn processors to the iMac, and the entire line also gets a 1066 MHz front-side bus and 6MB L2 cache. Pricing are remaining the same, so for $1,199 you walk away with a 20-inch iMac sporting a 2.4GHz processor, 1GB RAM, 250GB hard drive, and ATi Radeon HD 2400 XT graphics card. If you would rather go the 24-inch route, you can get a 3.06GHz processor, 2GB RAM, 320GB hard drive, and a 512MB NVIDIA GeForce 8800 GS. While the internals have changed, don't expect to see anything new on the outside. These are still the same aluminum and glass beauts we saw last August. Check out the unboxing video after the jump.
Click to continue reading Apple updates the iMac line with speedier processors
Read More

| iMac product page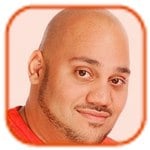 Posted by Andru Edwards Categories: Apple, Cell Phones, Handhelds, PC / Laptop,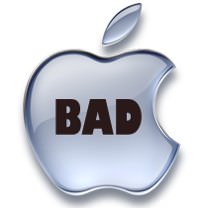 Apple loves to tout that PC users should switch to Macs because they "just work". Now, we've enjoyed what has been a mostly blissful love affair with Apple products over the past few years, save for a few problems here and there. When an issue has come up, we've found that Apple was quick to the rescue (in some cases, we needed to make sure we were actually at a Genius Bar that was competent) and fixed our issues. Sure, the iPhone has had a few annoyances here and there, but overall, we've been pleased.
However, our pal Xavier over at Notebooks.com has recently experienced what has to be one of the oddest bouts of bad luck with Apple products I've ever seen. From two dead iMacs, to a completely dead MacBook Pro battery, to multiple iPhones malfunctioning. To top all that off, he is even experiencing the delay of a third-party Apple accessory he is waiting on, because the manufacturer is saying Apple is taking their time on certifying the product.
It happens to all companies out there friends. Even the "almighty" Apple isn't immune. Hit the Read More link below for the full scoop.
Read More

| Notebooks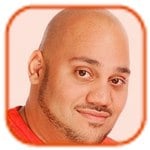 Posted by Andru Edwards Categories: Apple, Design, PC / Laptop,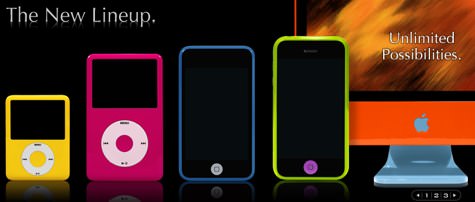 We recently clued you in to the fact that Colorware was offering custom iPhone paint jobs, but Lars just let us know that they are now offering customization on the new iPod classic, iPod nano, and iPod touch lines. If that wasn't enough, they are even taking order for paint jobs on the new aluminum iMac as well. Colorware already does the Mac mini, so it would seem the only thing left out would be the Mac Pro. It's probably for the best. In any event, you can head over to Colorware now if you want to get your paint on. They'll allow you to send in your device to be painted, or you can purchase a brand new one directly from them. Of course, this all comes at a premium.
Read More

| Colorware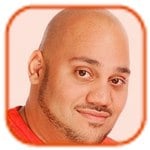 Posted by Andru Edwards Categories: Full Episodes, Gizmatic, Design, Features, PC / Laptop, Portable Audio / Video, Videocasts, Videos,
While the release of the newly redesigned aluminum and glass iMac have been fantastic, the fact that they ship with just 1 GB of RAM by default isn't so exciting. We knew immediately that this called for a RAM upgrade in the iMac, and we were happy to find that installation has gotten easier and easier as new iMac models are released (although there is a particular spot of trouble, which is featured at the end of the video in the outtakes.) In the past, we been both disappointed and delighted with iMac RAM installation. In this episode, we show you how to upgrade the RAM in the new iMac in a step-by-step manner - at a far less expensive price than you would have to pay Apple to do it. Hit the video for the full scoop.
© Gear Live Inc. – User-posted content, unless source is quoted, is licensed under a Creative Commons Public Domain License. Gear Live graphics, logos, designs, page headers, button icons, videos, articles, blogs, forums, scripts and other service names are the trademarks of Gear Live Inc.