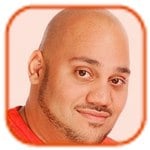 Posted by Andru Edwards Categories: Apple, Features, PC / Laptop, Software,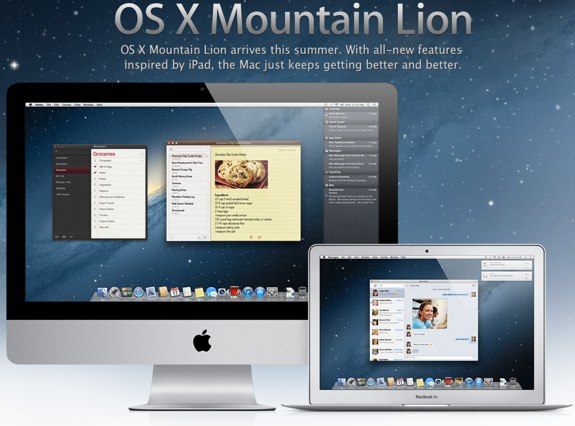 Apple is set to release it's next major operating system update, known os OS X Mountain Lion, later this month. In this edition of Ask Andru, Tracy writes in and asks if there is anything she should do to prepare her Mac computers for the Mountain Lion installation. I share some tips on what we can all do to ensure a smooth upgrade experience to Mac OS 10.8.
Question: I hear that Apple will be releasing a new version of OS X shortly. Is there anything I need to do in order to prepare for it to ensure that I can run it? Will it be expensive?
You're correct! Apple announced OS X 10.8 Mountain Lion just five months ago, and it will be available in under two weeks. Mountain Lion will sell exclusively on the Mac App Store for $19.99 (so, not expensive at all!) and will include some nice features, including AirPlay Mirroring from your Mac, tighter iCloud integration, Twitter and Facebook built-in at the system level, Reminders, Notes, Game Center, a new Messages app that will let you send and receive iMessages from the Mac, iPhone, iPod touch, and iPad. In total, there are over 200 new features that Apple is introducing in Mountain Lion.
Click to continue reading Ask Andru: How do I prepare my Mac for Mountain Lion?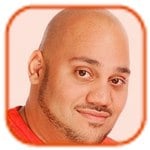 Posted by Andru Edwards Categories: Apple, PC / Laptop, Software,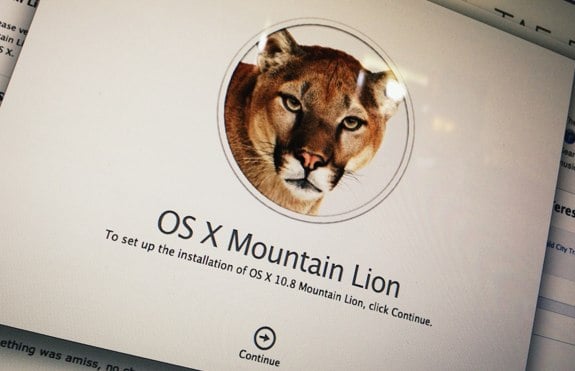 Apple has relesed the official list of Mac computers that will be able to run its next operating system, OS X Mountain Lion. The good news is that pretty much anyone who bought a Mac in the past four years qualifies, but there are a few exceptions (we're looking at you, Mac mini.) Curious if your Mac fits the bill? Here's the list that breaks down whether you can run OS X 10.8 when Mountain Lion is released later this month:
So there you have it. If you're the owner of a Mac mini or Xserve, we feel your pain, but those machines were never the bulk of Apple Macintosh purchases. If you've got something older, your choices are to be stuck on Lion, or to get a new Mac. It's time.
Read More

| Apple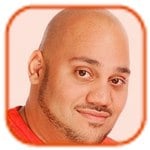 Posted by Andru Edwards Categories: Apple, PC / Laptop, Rumors,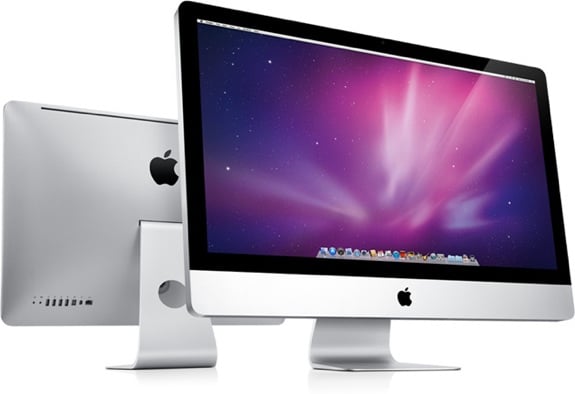 Many expected Apple to release an updated iMac during the WWDC 2012 keynote, but the company decided to focus squarely on its Mac notebooks instead as it pertained to hardware. It's now been 427 days since the iMac last saw a refresh, and DigiTimes is reporting that we'll see the new models ship in October. Of course, no one but Apple and its manufacturing partners know all the details, but we've got our fingers crossed that we'll see a Retina display model on store shelves by the time Halloween rolls around. At the very least, expect Ivy Bridge architecture with Mountain Lion as the shipping OS.
Read More

| DigiTimes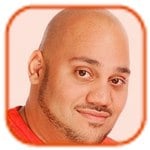 Posted by Andru Edwards Categories: Apple, Corporate News, PC / Laptop, Software,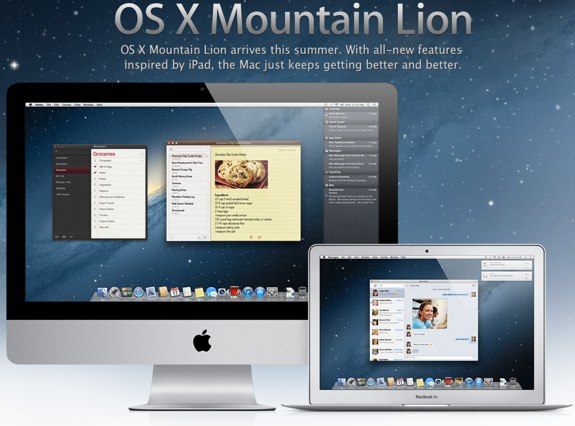 Apple just announced final details for OS X Mountain Lion during its WWDC 2012 keynote. First, the ship date. Mountain Lion will be available eclusively from the Mac App Store in July. Second, the price. Mountain Lion will be the cheapest OS X update in history, selling for just $19.99. Users running Lion or Snow Leopard will be able to upgrade to Mountain Lion using the Mac App Store starting next month.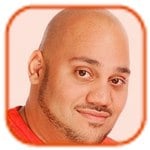 Posted by Andru Edwards Categories: Apple, Rumors,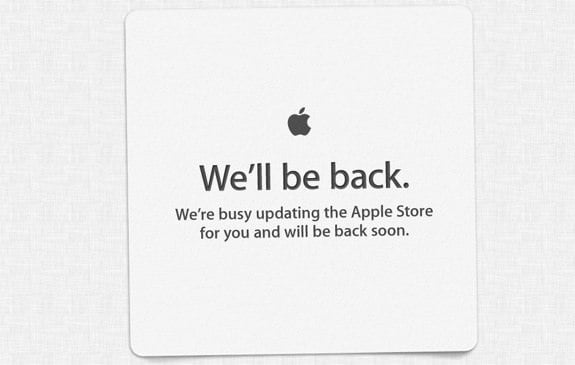 WWDC 2012 kicks off in a little over an hour, highlighted by an Apple keynote that's sure to bring forth details of iOS 6, Mountain Lion, and new Mac hardware. When we are expecting new Macs, we can also expect the Apple Store to go down prior to the announcement. As you can see by the image above, step one is complete, and the Apple Store will be inaccessible until after the keynote.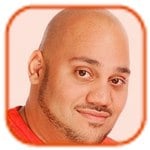 Posted by Andru Edwards Categories: Apple, PC / Laptop, Rumors,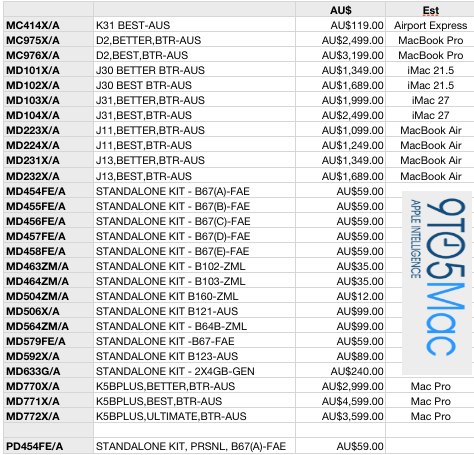 WWDC kicks off in five days, and it looks like we at least know that we can expect a slew of new Apple Mac hardware and accessories. We're talking new MacBook Pro, iMac, MacBook Air, and even a very long-awaited update to the Mac Pro line. In addition, a new Airport Express seems to be in the cards, along with a new USB SuperDrive and USB Ethernet adapter that we are guessing will support USB 3.0. You can see the leaked part list above--here's hoping that those MacBook Pros are sporting Retina displays!
Read More

| 9to5Mac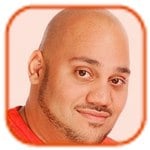 Posted by Andru Edwards Categories: Apple, Displays, PC / Laptop, Rumors,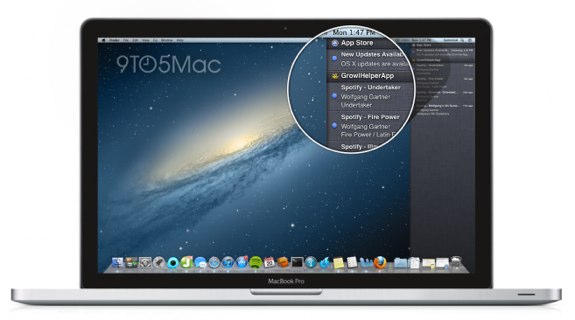 WWDC kicks off a week from today, with a keynote address to be delivered by Apple CEO, Tim Cook, and crew. Many are expecting that we'll hear all about iOS 6 and OS X Mountain Lion. While that may be the case, 9to5Mac is reporting that Apple is also set to unleash a slew of Mac updates at its annual developer event as well. In fact, Mac hardware may end up stealing the show, as Apple is purportedly set to refresh four out of the five Macs in its lineup, which would make it the biggest simultaneous Mac hardware launch in company history.
Click to continue reading Apple set to refresh MacBook Pro, MacBook Air, iMac, and more next week at WWDC?
Read More

| 9to5Mac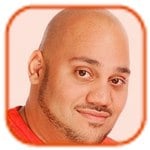 Posted by Andru Edwards Categories: Apple, Hot Deals, PC / Laptop,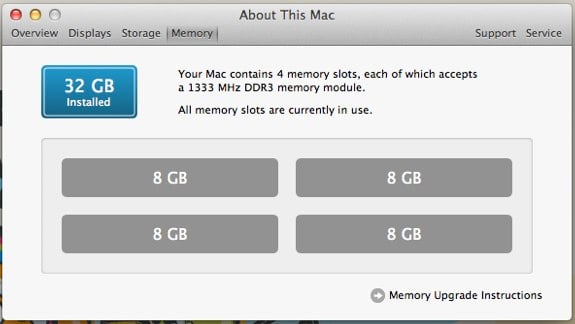 I make the Macs we use at Gear Live work pretty hard, and am always looking to squeeze out any extra performance that I can. I've used SSD drives for about three years now, long before they were as available and affordable as they are today, even in a Mac Pro. I recently downgraded from a 2009 Mac Pro to the 2011 iMac, and had to make a few concessions as it related to a bunch of things. I mean, the Pro was a beast with an SSD, 3 HDD drives, 16 GB RAM, 3 video cards, etc. Going from that to an iMac gave me some concern. Using the iMac, though, had been fine, with the exception of slowdowns once the computer was out of RAM. Even matching it with the 16GB RAM that was in the Mac Pro wasn't enough for what we do. Granted, right now I've got about 15 tabs open in Chrome and over 40 tabs open in Safari, while iMovie is exporting a 1080p video episode of Bleeding Edge TV, with 20 apps running in the dock. I may be an edge case, but I deserve a speedy computing experience just as much as the next guy! I recently maxed out the RAM in the iMac to a ridiculous 32GB, and now things are flying.
I took a chance on an unknown (to me) brand called KomputerBay that I found on Amazon, and they sell 8GB RAM modules in sets of two (so 16GB total) for less than I've seen anywhere else, by a substantial margin. After installing, performane was markedly improved, and I have yet to experience any of those "out of RAM" slowdowns that plagued me before. Not bad for inexpensive RAM. If you've got a 2011 iMac, your system has four RAM slots and can support up to 32GB RAM. Alternatively, if you're running a recent MacBook Pro, you have two slots and can bump it up to 16GB using these modules. Each 16GB set currently costs $139.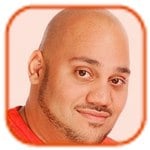 Posted by Andru Edwards Categories: Full Episodes, Gizmatic, Apple, Features, PC / Laptop, Podcasts, Videocasts, Videos,
In this episode we teach you how to install RAM in your Apple iMac. The model we are using is the 27-inch 2011 iMac, which has a quad-core processor and supports up to 4 RAM chips. Installing your own RAM is an easy way to save a lot of money, rather than paying for the extra RAM with the iMac. In our case, we install 16 GB of RAM in under 5 minutes, saving ourselves over $500 in the process - and it is so easy that anyone can do it, and all you need is a Philips screwdriver and a little courage.
As you see in the video, all you need to do is unscrew the RAM cover, and pull on the tabs to remove the RAM that ships with the iMac. From there, you simple insert the new RAM, push it in until it clicks, and reinstall the cover. Turn it on, and go into About This Mac to get a look at the amount of RAM that your system is recognizing. If it is showing the amount you installed, you are done! Even better, you just saved yourself a bunch of cash as well. You can pick up the RAM at Amazon for a great price, and of course, the iMac is there as well.
Big thank you to MozyPro and JackThreads for sponsoring the show - be sure to check them out! MozyPro provides simple, automatic, and secure data backup. As for JackThreads, we've got exclusive invite codes that give you $5 to use towards anything you'd like on the site.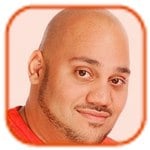 Posted by Andru Edwards Categories: Accessories, Apple, Cell Phones, Handhelds, Hot Deals, PC / Laptop,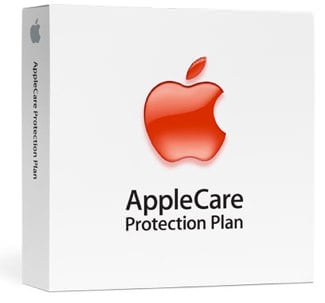 We know a ton of you got some new Apple gear over the past few days, and we want to make sure you protect those items appropriately. Whether it's a new iPad 2, iPhone 4, MacBook Air, or even an old-school iPhone 3GS, we thought it would be prudent of us to recommend you get AppleCare for the devices you've acquired. Here's the trick though—don't buy AppleCare from Apple. If you buy it from Amazon, you can get up to 30% off of the price that Apple will charge you for the same 3-year warranty. Even better, when you go to resell your Apple hardware, if you have an AppleCare Protection Plan attached to it, you get a higher resale value. We've compiled a list of the different AppleCare Protection Plans available for the entire line of Apple hardware, check it out:
Apple Mobile Devices:
Apple Mac Computers:
© Gear Live Inc. – User-posted content, unless source is quoted, is licensed under a Creative Commons Public Domain License. Gear Live graphics, logos, designs, page headers, button icons, videos, articles, blogs, forums, scripts and other service names are the trademarks of Gear Live Inc.