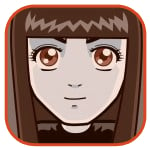 Posted by Sheila Franklin Categories: Cell Phones, Internet, Science,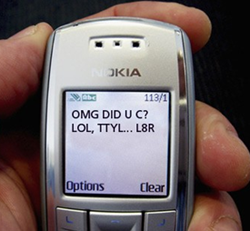 Baroness Susan Greenfield, an Oxford University neuroscientist, claims that social network sites may be creating a self-centered generation with a short attention span. She also says that they may be damaging to teens' brains.
She said, "As a consequence, the mid-21st century mind might almost be infantilized, characterized by short attention spans, sensationalism, inability to empathize and a shaky sense of identity."
However, one study claims that using text abbreviations could boost literacy skills since kids between the ages of 10 to 12 who texted were found to be the best readers. We wonder how many of those kids use the same language in their book reports.
Read More

| Daily Mail


Posted by Lolita Beckwith Categories: Accessories, USB, Music,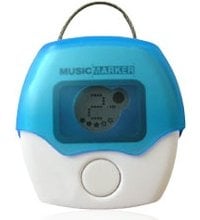 We've all been in some humongous Virgin Megastore-type place, and heard a great song booming on the sound system that you've just got to know the name of. You race around asking the clerks, who give you that blank "huh" stare, or worse, send you on a wild goose chase to other clueless clerks This must have happened to the inventor of the MusicMarker, a handheld device that records a snippet of that elusive tune. Then, once hooked up to your computer via USB, teams up with the internet to identify the artist and song. It even leads you to where you can purchase your new favorite tune. Available for $20 USD.
Read More

| My Virtual Zone


Posted by Lolita Beckwith Categories: PC / Laptop,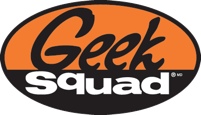 We love the folks over at The Consumerist, a website devoted to letting disgruntled shoppers stick it to The Man. Now they've gone all "Dateline/Primetime Live" on us, conducting an undercover 3-month sting operation. Their mission? To see if a Best Buy Geek Squad Agent would stoop so low as to steal porn, music, etc. off of a customer's PC brought in for repair. The sting was in response to rumors that this happened to actual customers in numerous cities. To create bait, a computer was loaded with porn—and rigged to film any wrongdoings as they actually happened. While most of the Geek Squad-ers presented with the porn-laded PC passed the test, one dishonest techie failed miserably, filmed stealing pornography and transferring it to his company-issued thumb drive. Rumor has it there is even a Geek Squad "central server", where the Agents share their illicit booty (no pun intended). Click here to view video of the actual theft, and to learn how to protect your files when bringing your computer in to be fixed. Because you know if the Geek Squad is doing it, your neighborhood repair shop could be too.
Read More

| The Consumerist


Posted by Wendy Michaels Categories: Games, Prime Time, NBC, Ratings, Renewals,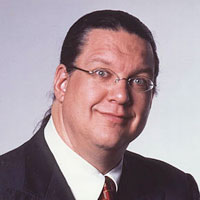 Remember that new game show, Identity, with Penn Jillette? It only aired for a week, then seemed to vanish into oblivion. If you've been missing it, fear not—it returns to the schedule in March. The week it aired earned decent ratings, debuting with 12.3 million viewers on December 18th. Overall, the show averaged 9.3 million viewers during the week. Good enough to bring it back, it seems. Identity will return to the roster on Friday, March 16th at 9:00 p.m. Subsequent weeks, it will air on Fridays at 8:00 p.m., replacing 1 vs. 100. If you didn't catch the show, it's basically a game of first-impressions and stereotypes. Contestants must identify which of 12 strangers fits a certain trait—the episode I saw had contestants determining the occupation of each person. The prize for correctly matching the trait with each person is $500,000. Eh, not a thrilling show, but Penn makes it entertaining and it could easily become a guilty pleasure.
Read More

| Zap2it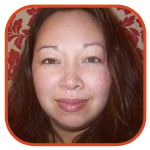 Posted by Monica Edwards Categories: Family, Personal,
I am having a diffficult time finding out who I really am. There is a part of me that I have been missing for so long and it has been a burden on my heart to know where I came from, to have a true identity, especially since the passing of my father-in-law and with my mother (step-mother) also facing the ongoing battle with cancer. I need to know maybe because it has me questioning my own mortality at times. Who was my mother and what kind of inherited traits did I recieve from her? Do I have a high risk for cancer? Do I have diabetes on her side of the family? Am I prone to depression because of something she passed on to me? I need these answers as I have children who need to know. On the emotional spectrum, I want to have a sense of belonging. I feel sometimes that I am floating through this world, not really having a purpose because I have no hard evidence that I even exist. It's hard to explain but I know that once I am able to accomplish the seemingly impossible task of getting a copy of my birth certificate with my mother's name on it, showing that I was actually born to her, I will have some closure. I will have in my hands the thing that will help to define me.
Click to continue reading Struggling to Find My Roots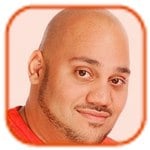 Posted by Andru Edwards Categories: Sponsors,

Sxip has signed on to provide badge-holders and lanyards for Seattle Mind Camp 3.0, so that means we will have those nice, business card holding, pen holding, name tag displaying badge holders this time around. Good times.
Sxip Identity is the market leader for Identity 2.0, an internet-scale approach to identity and access management that is simple, secure and open. For the enterprise market, Sxip Access delivers delegated authentication and access control for on-demand, software-as-a-service applications, which mitigates provisioning risk and significantly improves user experience. For websites Sxip has developed Whobar, an open source package for web developers, which enables users to easily register and login to a website using their choice of emerging identity protocols, such as CardSpace, i-names, and OpenID. For blogs, Sxore enables authentic conversations by preventing spam and bringing identity and reputation to the blogosphere. See sxip.com for more info.
Read More

| Sxip

© Gear Live Inc. – User-posted content, unless source is quoted, is licensed under a Creative Commons Public Domain License. Gear Live graphics, logos, designs, page headers, button icons, videos, articles, blogs, forums, scripts and other service names are the trademarks of Gear Live Inc.