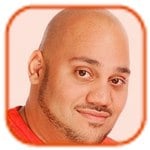 Posted by Andru Edwards Categories: Apple, Cell Phones, Handhelds, Software

Right on time, Apple has release iOS 5 to the masses, and it's now available for your downloading pleasure for the iPhone 3GS, iPhone 4, the iPad, and the third- and fourth-generation iPod touch. iOS 5 brings with it a bunch of new features, including iMessage, iCloud, Notification Center, Twitter integration, and much more. Plug your iOS device in, and use iTunes to check for updates, and you'll be well on your way. Also, this may be the last time you'll need to tether a cable to your device to update, as iOS 5 also introduces over-the-air updates. Enjoy the new hotness!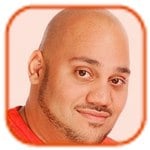 Posted by Andru Edwards Categories: Apple, PC / Laptop, Software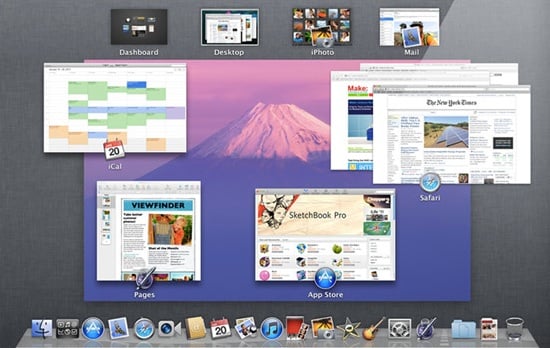 Apple has released Mac OS X Lion 10.7.2 in conjunction with the release of iOS 5 today, and iTunes 10.5 yesterday. If you're running Lion, go ahead and hit Software Update to get the latest release, which stars iCloud integration front and center. If you don't have Lion yet, you can download it from the Mac App Store. There's a lot more than that, though, so hit the jump for the full changelog.
Click to continue reading Apple releases Mac OS X 10.7.2 with iCloud support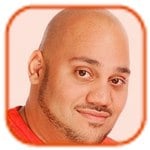 Posted by Andru Edwards Categories: Apple, Music, Software, Storage
Apple just released iTunes 10.5, one day ahead of the release of iOS 5 and iCloud. The updated version of iTunes will be required to update devices to iOS 5, and also brings with it iTunes in the Cloud, Wi-Fi syncing, and more. Full release notes below:
What's new in iTunes 10.5
iTunes in the Cloud. iTunes now stores your music and TV purchases in iCloud and makes them available on your devices anywhere, any time, at no additional cost.
Automatic Downloads. Purchase music from any device or computer and automatically download a copy to your Mac and iOS devices.
Download Previous Purchases. Download your past music, TV, app, and book purchases again, at no additional cost. Previous purchases may be unavailable if they are no longer on the iTunes Store.
Sync with your iPhone, iPad, or iPod touch with iOS 5.
Wi-Fi Syncing. Automatically sync your iPhone, iPad, or iPod touch with iTunes any time they're both on the same Wi-Fi network.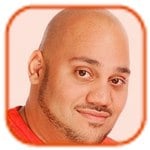 Posted by Andru Edwards Categories: Apple, Cell Phones, Editorial, Software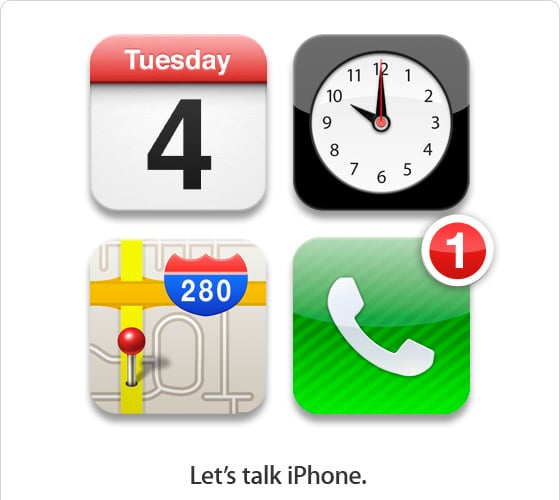 The iPhone 5 will be revealed in under an hour. In all likelihood, it won't be called that—that's just the general name people are calling the device, since it will technically be the fifth iPhone model from Apple. As with any iPhone launch, there have been the obligatory predictions, analysis, and mountains of rumors, but this launch is different from previous ones in a big and obvious way: Apple is unveiling the next iPhone in the fall instead of summer. Why?
It used to be there was a kind of unwritten agreement between Apple and its customers. Apple didn't say word one about any of its products until they were on the verge of general release. On the other side, customers and observers—the whole world, really—could rely on an extremely regular product release schedule: iPods in the fall, iPads in the winter/spring, and iPhones in the summer. It was so predictable you could plan vacations around it.
Click to continue reading Why Apple is announcing the iPhone 5 in October instead of June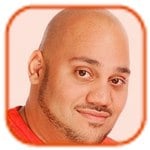 Posted by Andru Edwards Categories: Apple, Music, Software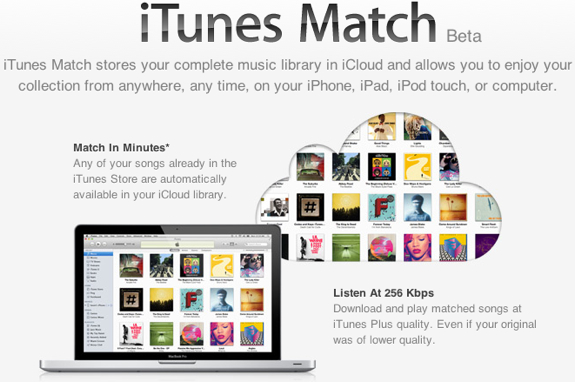 Hey iOS devs, you can now test out iTunes Match Beta. iTunes Match is a $24.99 per year service, integrated with iCloud, that stores your entire music library in iCloud, allowing you to access that content from an iPhone, iPad, iPod touch, or computer. It plays the tracks at 256 Kbps (iTunes Plus quality,) even if the original version is of lower quality. One big advantage that iTunes and Apple have here over services like Google Music is that you don't need to upload your entire library. Any songs that Apple has available in iTunes are automatically added to your iCloud account without the need for uploading. iTunes Match should be available publicly this fall.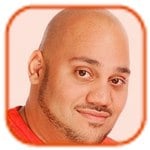 Posted by Andru Edwards Categories: Apple, Corporate News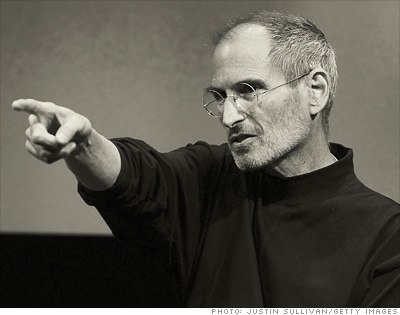 Steve Jobs is no longer CEO of Apple. We all knew we'd hear those words someday, but today they've become startlingly, suddenly real. Jobs abruptly resigned from his post at around 6:30 p.m. Eastern Time, taking the tech world—check that, the world—by surprise. Among the host of initial questions is, Why now?
I don't mean the reasoning behind the exact time, which is obvious. By making the announcement in the early evening after the markets had closed, Jobs was careful not to hit a jittery Wall Street with his bombshell. And I don't mean the end of August—though for the record all signs are pointing to the next Apple event happening in mid September at the earliest, so the announcement neatly avoids overshadowing other Apple business.
There's certainly the medical reason, which no doubt factors highly. Jobs was on medical leave, after all, most likely due to complications from the pancreatic cancer he beat a few years ago. But tellingly, Jobs isn't resigning to play golf or spend all his time with his family. He's been appointed chairman of Apple's board, and continue to be involved. His condition is certainly at the heart his decision, but given that he's clearly not on his deathbed, he could have probably waited months to make this move, if not until 2012.
Click to continue reading Here's why Steve Jobs chose now to resign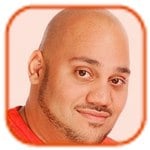 Posted by Andru Edwards Categories: Apple, Handhelds, Rumors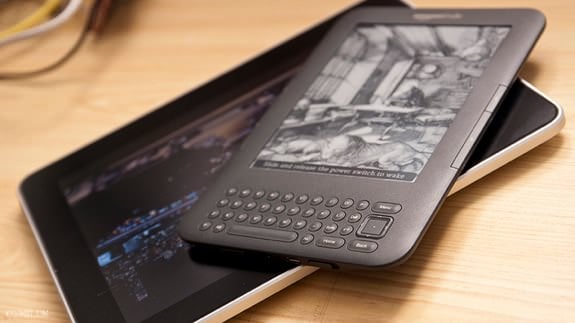 A few weeks back, I wrote a column discussing the tablet that Amazon is rumored to introduce this fall. Since then, I have heard a few more things about this tablet that are quite interesting. In my last column on this topic, I stated that the center of its design would be on reading books. That appears to be true, as multiple sources tell me that it will have the best reading experience of any tablet on the market. But, I am also hearing that Amazon is using pretty low-cost parts and not using any of the major manufacturers that are producing most of the tablets for mainstream competitors. Apparently, the company's key goal is to make the tablet very inexpensive and then use a new business model to own the Android tablet market.
I believe that Amazon CEO Jeff Bezos knows that all of the other Android vendors are at a big disadvantage when it comes to competing with Apple. Apple has a two-year lead on them, a great app store and services program, and a soon-to-be-key technology, the iCloud, which will keep all iOS apps and devices in-sync. And it has 250 million users' credit cards and hundreds of retail stores to help people learn about the iPad and buy one on the spot. None of the other tablet vendors can even come close to matching what Apple has to offer, except maybe Amazon. Although Amazon does not have retail stores like Apple does, it does have an Appstore for Android, music and movies for downloading, the Amazon Cloud Drive for storage, and the credit cards of 200+ million users. It also has limited channel partners, like Best Buy, that it could expand as well. But, I hear that while its tablet could marginally compete against Apple, this is not the company Amazon is going after with its tablet offering. It is smarter than that. Rather, I believe Amazon's goal is to be the market leader in Android and be the top seller of tablets with this mobile OS.
Click to continue reading How Amazon can disrupt the iPad and Android tablet market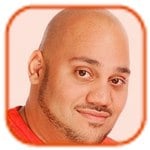 Posted by Andru Edwards Categories: Apple, Internet, Storage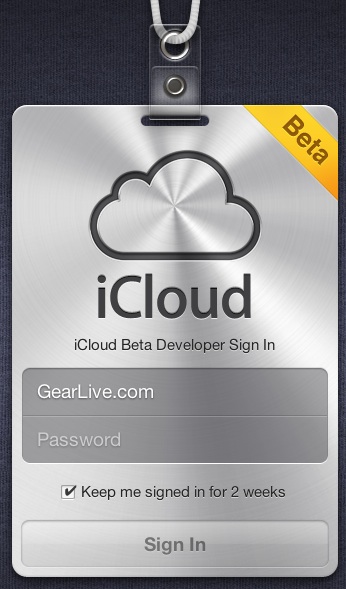 Developers can now move their MobileMe accounts over to iCloud. Apple has opened a new portal at me.com/move that allows devs to transition their entire account to the new platform.
When users log in through the portal, and Apple will port their Mail, Contacts, and iCal information to iCloud. It also says that iWeb, iDisk, and Photo Gallery will be accessible until June 30, 2012. However, Dashboard widget sync, dock item sync, keychains, signatures, mail account rules, mail smart boxes, and mail preferences are among the features that are no longer available.
But if you're not a developer, you're going to have to wait a little longer to move your account. Users trying to to log in with a standard MobileMe account and was met with a page telling me "this account is not yet eligible."
Click to continue reading Apple developers now able to migrate from MobileMe to iCloud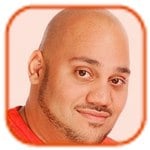 Posted by Andru Edwards Categories: Apple, Home Entertainment, Movies, Rumors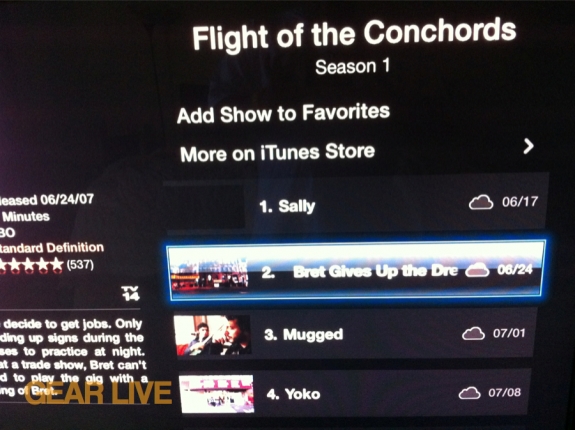 Are iCloud rumors replacing the iPhone 5 rumors? Today's report is courtesy of AppAdvice, which says that Apple is prepping a re-downloading and streaming service known as iTunes Replay.
Apple recently started allowing users to re-download TV shows purchased through iTunes, a feature already available for books, apps, and music. Movies are the one hold-out, but AppAdvice says iTunes Reply will add movies to the re-download list for a "full-fledged" service and potentially allow users to stream everything via Apple TV and iOS. No word on the desktop.
The service would apply to media purchased back to January 1, 2009. As Apple signs the appropriate licensing agreements, the company will put arrows next to purchased shows and movies to indicate that they are eligible for replay, AppAdvice said.
The blog said users should "expect this to go public in the coming weeks" and framed it as "an extension of what Apple is already doing with iCloud."
Click to continue reading Apple readying iTunes Replay streaming service via iCloud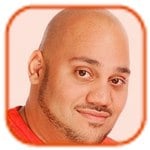 Posted by Andru Edwards Categories: Apple, Internet, Storage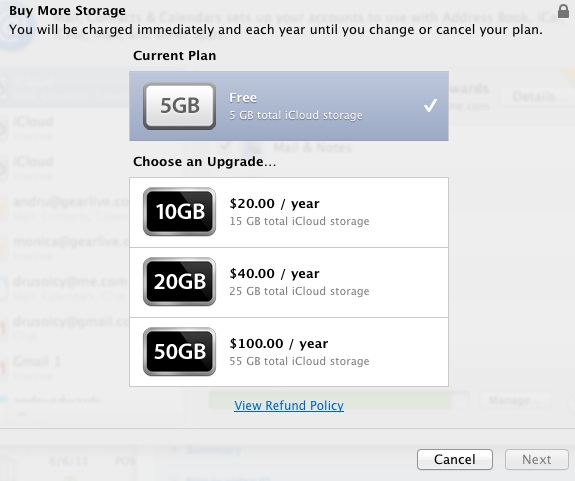 Apple offers 5 GB of storage for free with any iCloud account, which they say should be fine for most users. However, if you've got more storage needs than that paltry 5 GB can handle, Apple has a few extra options on the table:
10 GB for $20 per year
20 GB for $40 per year
100 GB for $100 per year
Do note that these are in addition to your free 5GB of storage. In other words, if you opt to pay for 10 GB a year, you will actually have 15 GB total--the 10 GB that you are paying for, plus the original 5 GB that's included. If you're a developer with an iCloud account, you can purchase your additional space starting now.
© Gear Live Inc. – User-posted content, unless source is quoted, is licensed under a Creative Commons Public Domain License. Gear Live graphics, logos, designs, page headers, button icons, videos, articles, blogs, forums, scripts and other service names are the trademarks of Gear Live Inc.