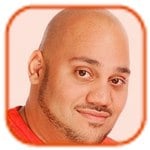 Posted by Andru Edwards Categories: Apple, Cell Phones, Corporate News, Software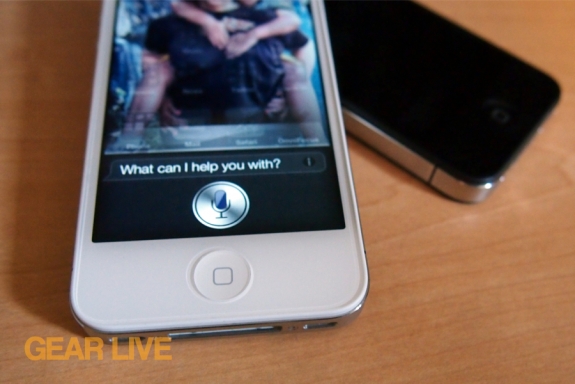 In an interview with MIT publication Technology Review, IBM CIO Jeanette Horan admitted that the company disables the use of Siri on employee iPhone smartphones. Why is that? Well, since anything spoken to Siri is sent and stored on Apple servers, the thinking is that employees may speak things that shouldn't be in the hands of anyone but IBM--and certainly not in the hands of one of its toughest competitors.
It's not just Siri that's not allowed. Cloud sharing tools like Dropbox and iCloud are also disabled, and employees aren't even allowed to forward internal IBM email message to external non-IBM addresses.
Read More

| MIT Technology Review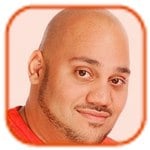 Posted by Andru Edwards Categories: Corporate News, PC / Laptop, Software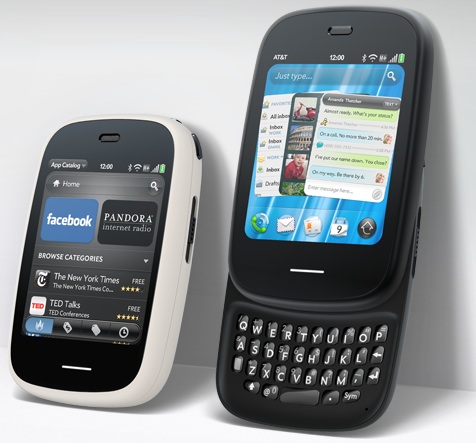 Hewlett-Packard on Thursday confirmed that it will acquire U.K.-based Autonomy for $10.2 billion and is looking to spin off its PC assets.
Together with its plans to stop supporting webOS devices, the announcements mark a major change for HP. They appear to represent a seismic shift in how the Silicon Valley computing giant, the world's largest tech company in terms of annual revenue, plans to conduct business going forward.
The HP board's authorization of "the exploration of strategic alternatives for its Personal Systems Group (PSG)" includes "a broad range of options that may include, among others, a full or partial separation of PSG from HP through a spin-off or other transaction." Unlike the dumping of recently acquired Palm, slipping badly in a market dominated by Apple and devices running Google's Android OS, a spin-off of the PSG means HP would be parting with a long-standing investment that has turned into the biggest PC maker in the world.
Click to continue reading HP getting rid of PC business, webOS devices dead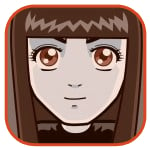 Posted by Sheila Franklin Categories: Corporate News, Science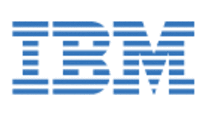 IBM is working on an advanced computer voice that is almost indistinguishable from a human's. Referred to as "generating paralinguistic phenomena via markup in text-to-speech syntheses," the voice is programmed to use verbal tics like, 'um' and 'er.' It can react to an interruption by saying "shhh" and has an algorithm that can learn expressions at correct sentence points. The company plans on using them in telephone helplines, satellite navigation systems, cameras, etc. So we guess the Authors Guild may have a valid concern about the next generation of Kindle after all.
Read More

| Telegraph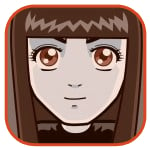 Posted by Sheila Franklin Categories: Corporate News, PC / Laptop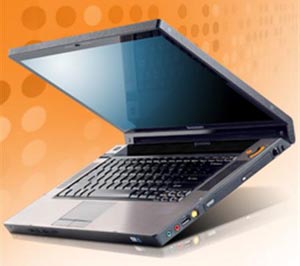 China's Lenovo has finally introduced its first computers in the States since it bought out IBM in 2005, although they now sell them in China, Singapore, and India. Their 3 new notebooks feature software with user recognition for log-in without a password and multimedia tech for music, images, and videos. They will be available in a choice of black, red, or blue. One of them has debuted at a price of $799.00, another will be out towards the end of the month for ~$1,199.00, with a third to come in April. Lenovo will also be selling them in other countries after the unveiling here.
Read More

| Reuters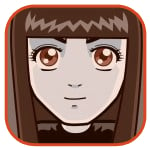 Posted by Sheila Franklin Categories: Corporate News, Design, Internet, Video Games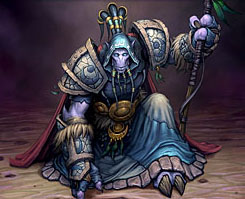 IBM and Linden Lab's Second Life are collaborating to create universal avatars that will be able to travel between virtual worlds. Both companies are hoping that more gamers will explore virtual worlds by making them simplified. They are putting the emphasis on a single system for now that allows users to move between worlds. The announcement came before the launch of the Virtual Worlds Conference in San Jose, California, this week. Last year there were only 9 virtual sites, but that number has jumped to thirty. We want to know if you go from Warcraft to Second Life, could you get to stay in your armor?
Read More

| BBC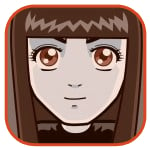 Posted by Sheila Franklin Categories: Corporate News, PC / Laptop, Science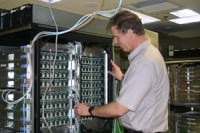 IBM has just launched the planet's fastest computer. Bought by the U.S. government, the Blue Gene/P is capable of "petaflop" speeds, equal to 1,000 trillion calculations per second, which makes it 100,000 more powerful than an ordinary PC. Blue Gene/P will be installed at the DOE Argonne National Laboratory in Illinois and its purpose is to study simulation in various areas, from particle physics to nanotechnology. This new computer is three times faster than the Blue Gene/L, which is now in charge of our nuclear weapons. We just wonder if they could make a Blue Gene/W to watch over the other two occasionally.
Read More

| BBC

Posted by Christopher Sasaki Categories: Hardware, PlayStation 3
PlayStation 3 users have been racking up the work units through the built-in Folding At Home client in the console. The PS3 has proved to be particularly effective at folding proteins, doing the job more efficiently than the PC client. Now, IBM and the Mayo Clinic are announcing that the Cell processor can speed up 3D medical imaging by up to 50 times over traditional CPU configurations. While the new uses for the Cell processor might not be directly applicable to gamers, the more usages that can be found for the CPU can drive up demand, possibly leading to more optimizations in the manufacturing process and ultimately driving down the costs of producing the chip.
Read More

| Mercury News

Posted by Christopher Sasaki Categories: Hardware, PlayStation 3
IBM today announced that the company is now producing a 65 nm version of the Cell Broadband Engine in East Fishkill, New York. The Cell Broadband Engine, of course, powers Sony's PlayStation 3, and the move to 65 nm promises to help Sony reduce the cost of their expensive console further. Sony has proven to be aggressive in attempting to increase profitability for the PlayStation 3, removing the expensive Emotion Engine chip in Europe at the expense of near-universal compatibility for Playstation 2 games. A 65 nm version of the Xbox 360 processor has been rumored for a while, with the alleged Zephyr revision of the console boasting the new CPU. While this announcement by IBM is a long way from a new CPU integrated in the PS3, this definitely puts Sony on the road to reducing power consumption and component costs for their hardware.
IBM's full press release continues after the jump.
Click to continue reading IBM Cell Manufacture Hits 65nm
Posted by Brian Viele Categories: Corporate News, Design, Misc. Tech, PC / Laptop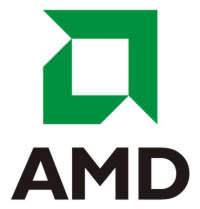 An AMD press release today details AMD's plans to put its Torrenza initiative into the public domain. The idea is to create an industry standard CPU socket architecture with all necessary specifications available to the public. This will allow third party companies, and even interested hobbyists to develop their own processors that can be used in the "Torrenza Innovation Socket." This idea has been met with great support by AMD's corporate partners including Dell, Cray, Fujitsu Siemens, IBM, Sun and HP.
"This next phase in the Torrenza initiative would not be possible without the enthusiasm and desire of our partners to enable open innovation and greater collaboration across the computing ecosystem. Together, we recognize that the impact of Torrenza can be far-reaching across the industry in reducing complexity for customers while increasing the pace of innovation both in silicon and platforms. Datacenter managers will immediately recognize the impact of the Torrenza open environment, and benefit from the enhanced cooperation at the platform level, with new levels of platform stability, upgradeability, flexibility, and capabilities for their server infrastructure."
—Marty Seyer, senior vice president, Commercial Segment, AMD
The new architecture will allow for customization of multi-processor systems for specific needs, rather than forcing conformity to the AMD64/X86 architectures. Tech companies could create custom processors, or even just co-processors connected over AMD's high speed HyperTransport for specific server applications, games, multimedia enhancement, etc. It is no surprise that IBM is on board with this initiative as it somewhat lends itself toward the versatile Cell architecture. I myself am amazed at what open source has done for software, let's hope it can do the same for the hardware side as well.
Read More

| AMD

Posted by Christopher Sasaki Categories: Hardware, Wii
IBM today announced that they have made the first shipment of "Broadway" processors for Nintendo's Wii processor, according to a report on Gamasutra. The shipments come out of IBM's East Fishkill fabrication plant. The CPU utilizes IBM's Silicon on Insulator technology that provides a reduction in power consumption of over 20 percent over the "Gekko" processor in the Gamecube. The news from IBM suggests that Nintendo is well on the way towards making their production goals for the Wii.
Read More

| Gamasutra

© Gear Live Inc. – User-posted content, unless source is quoted, is licensed under a Creative Commons Public Domain License. Gear Live graphics, logos, designs, page headers, button icons, videos, articles, blogs, forums, scripts and other service names are the trademarks of Gear Live Inc.