Thanksgiving is that wonderful time of year where we celebrates parades, football, days off from school and work, and something else I've entirely forgotten about. Here are some things I'm giving thanks for in 2010.
Naturally, your list may vary, and be a lot less selfish than my own.

10. My TSA date, Officer Pat Downe, had soft hands.

9. The iPad. Is it wrong to want 2 of them?

8. Library Book Sales: I scored a Pogo book, Quincy's World by Ted Shearer and Don Martin Grinds Ahead! All for less than a buck total.

7. The debut of Oh, Brother! by Bob Weber, Jr. and Jay Stephens. Funny, funny strip.

6. Five Guys Burgers & Fries: If you're going to eat, Five it up.
Click to continue reading Top Ten Things I'm Thankful For This Year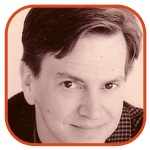 Posted by Tom Mason Categories: Editorials, Dark Horse Comics, DC Comics, IDW Publishing
Prince William has finally picked a bride, Kate Middleton, the only girl in London without a tattoo of an old boyfriend's name or an upskirt photo on the internet. It's a terrific moment for the Royal Family and for journalists who can postpone writing about the economy for a few more months.

But now you have some hard choices to make. You're a comic book fan and a fan of the Royals. So what can you give them as the perfect wedding gift? Yes, you could get them something spectacular from Harrods, but won't the rest of England be doing that? And do they really need a new toaster or some monogrammed tea cozies?

You can't go wrong with comics. It's the universal language, especially if your universe's language is in the US, Canada, Australia and the UK. So don't panic. Here are some friendly comic book choices. Pick the right gift and you might even get a knighthood. Apparently they give them out like tiny Cadburys at Halloween.

King Aroo (Library of American Comics/IDW): The comical and fantastical adventures of a different kind of king, by the acclaimed cartoonist Jack Kent. Dean Mullaney and his crew have put together an awesome book that both Royals can enjoy while their bodyguard reads it to them.
Click to continue reading Comic Book Gift Suggestions For Prince William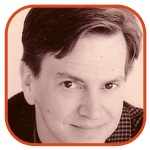 Posted by Tom Mason Categories: Editorials, Marvel Comics
Can you imagine if iPhone apps were named after characters from the Marvel Comics Universe? I can...and here they are:

Doctor Bong - A constantly updated map of medical marijuana clinics and how far they are from you right now, man.

Fin Fang Foom - A restaurant locator for sushi bars, steakhouses and White Castles.

Impossible Man - An app for ladies with low self esteem. Automatically uploads photos of wealthy, handsome and available men who just aren't that into you.

Mr. Fantastic - Lets you enhance photos of your junk before you email them to women you find attractive. Also known as The Favre.
Click to continue reading iPhone Apps That Sound Like Marvel Characters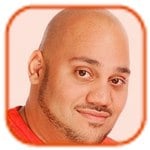 Posted by Andru Edwards Categories: Apple, Software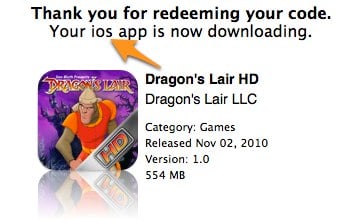 Awkwaaaard. Looks like proper capitalization of iOS didn't make it onto the code redemption page in iTunes. All joking aside, it's just odd to see an error like this one from Apple.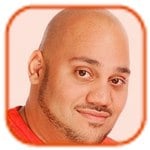 Posted by Andru Edwards Categories: Design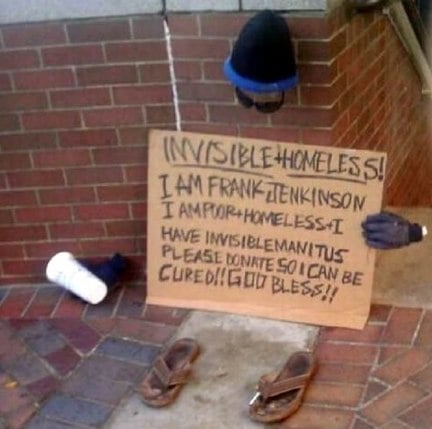 Frank here seems to be down on his luck, what with his homelessness and invisiblemanitus afflicting him. You may not have any cash to spare after decking yourself out in a ridiculously elaborate Halloween costume for work today, but he'd sure make a fun guest at your party this weekend, no?
Everyone knows that Alfred Pennyworth is the loyal and faithful butler to DC Comics' Bruce Wayne, aka Batman aka The Batman. But if you're not following Alfred's Twitter feed, you're missing all the action at Wayne Manor. Here's a taste from @BatButler:
I knew Batman wasn't really dead. Of course, he's lost weight. Hand-stitched batsuits? Not a good idea.
How embarrassing! Just served high tea to evil Batman robot. Everyone knows he drinks coffee!
My bad. Ran into Diana Prince today in her new costume. Called her Diana Rigg by mistake.
Bat quiz: There's a life-size statue of Catwoman in the Batcave. Why does it have perky nipples?
Commissioner Gordon called Bruce today just to chat about last night's Glee. I think he's a very lonely man.
Click to continue reading Batman Update: Alfred's Twitter Feed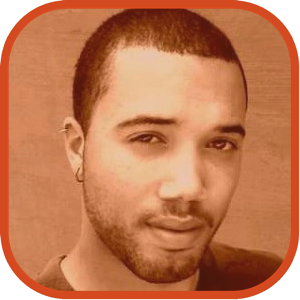 Posted by John Kilhefner Categories: Culture, Internet, Nintendo
I frequently ask myself the question, "what if Modern Warfare 2 was like Pokémon?", and at last all quandaries have been put to rest courtesy of Blastedroof.com. The new gaming community has fused the two unlikely gaming franchises into what can only be described as utterly brilliant. Included in the seven minute video are some memorable internet personalities such as the British gamer who "played 7hrs straight", the senior citizen bum from the bus fight video, a MW2 guru who makes video walkthroughs, and a nod to Infinity Ward's own Robert Bowling. The video pokes fun at noobs, and different styles of play (rushing vs. camping) as well.
Superman's been grounded. No he hasn't been sent to his room without supper, but the Man of Steel is taking a walking tour of America. The year-long adventure, called "Grounded" began in Superman #700 but really picks up steam in #701. It's written by J. Michael Straczynski and illustrated by Eddy Barrows. Supes will be using his cross-country hike to try to reconnect with the people of this great nation.
Naturally, he's keeping a diary and we got our hands on some excerpts. Up, up and away…on foot.
Day 6
Batman called to laugh at me. Said even Terra-Man used a horse. Ha-ha. Prick.
Status: Facebooking an embarrassing panel of Bruce and Dick getting massages in old comic book.
Lunch: A&W's Uncle Burger. Stupid name for a pretty good burger.

Day 9
Met another guy who wants to talk about the "brown skins." I said he had me confused with Green Lantern. I don't see skin color. I have enough trouble with Kryptonite's colors. And don't get me started on the Amazing Technicolor Dreamcoat.
Click to continue reading Grounded: Superman's Walking Tour Diary
Read More

| Superman Grounded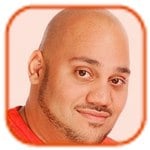 Posted by Andru Edwards Categories: Editorial, Features, PC / Laptop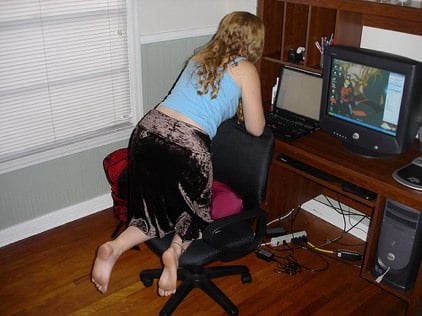 In this age of technology it seems that no sooner have you taken your brand spanking new machine out of its packaging than it is already defunct and obsolete thanks to a newer, sleeker, sexier model. However, there are some exceptionally old machines still out there and some exceptionally stubborn users who still think that Windows 95 is the height of technological evolution.
So, this one is for the obstinate hoarder of old technologies. If you find yourself nodding along knowingly to any of the below, it's time to treat yourself to a new machine.
Click to continue reading Friday Fun: 10 tell-tale signs you need to upgrade your computer
Aquaman! Welcome, your highness. Thanks for coming. Ted Belvedere, Department of Surf And Turf. Namor, that saltwater prick, didn't even return my call. You want a shrimp cocktail before we start? I don't think it's anyone you know.
Can I call you Mr. Curry? Great. As you know there's oil all over the Gulf of Mexico, thanks to BP's "What Could Possibly Go Wrong?" emergency planning. Those gas-huffing boobs make Tea Party candidates look like Rhodes scholars. BP's latest plan is to shove all the dead ducks into the pipe as a two-fer hail Mary: plug the hole and hide the damage. But the "Lucky Duck" won't work any better than the Big Hat, the Wishful Thought or the Cork of Destiny.
We need a hero. A professional. We need the fashion-forward green-and-orange of the King Of What'll Be Left Of The Seven Seas. That's where you come in, Arthur.
Click to continue reading Aquaman Saves The Gulf?!
Read More

| The Boston Globe

© Gear Live Inc. – User-posted content, unless source is quoted, is licensed under a Creative Commons Public Domain License. Gear Live graphics, logos, designs, page headers, button icons, videos, articles, blogs, forums, scripts and other service names are the trademarks of Gear Live Inc.