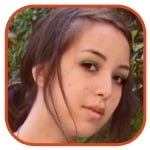 Posted by Robin Paulson Categories: Movies, Features,
"Sometimes I'm like, Who is this guy? Can you be a little bit of that? Can we bring that guy home for a little bit?"
- Camila Alves, speaking about watching her husband Matthew McConaughey in romantic comedies.
(Make sure to check out our other notable quotes.)
Read More

| People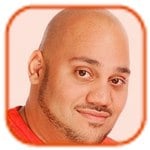 Posted by Andru Edwards Categories: Drama, Netflix, Netflix Original, Features,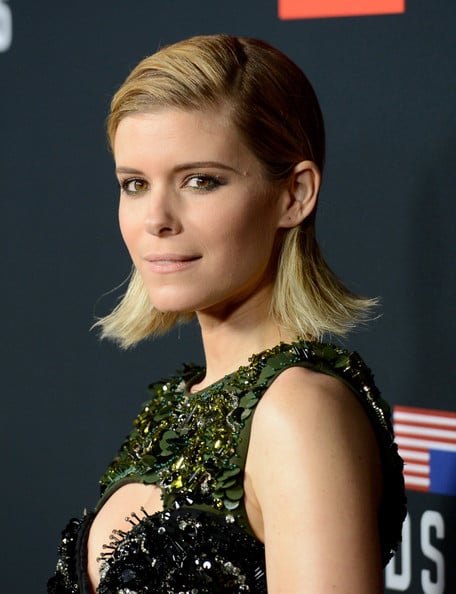 Kate Mara's family don't approve of her stripping on screen.
The 30-year-old actress is currently starring in the Netflix original series House of Cards alongside Kevin Spacey and Robin Wright and admits she has to warn her parents if she takes her clothes off in any of the scenes:
"They [my parents] don't love it that I occasionally have to take off certain items of clothing. We sort of have an unspoken rule of, if my character on House of Cards or during a photo-shoot I have to be in my underwear or something, I sort of send out a family text about it. 'Beware of the first 30 seconds of House of Cards - you will be disturbed.'"
Kate has always tried to reassure her family about her on-screen antics and says her phrase "It's just acting dad" has become so popular in her household, her father has named his racehorse after it.
Click to continue reading Kate Mara Warns Family About On-Screen Nudity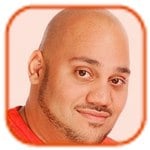 Posted by Andru Edwards Categories: Relativity, Action, Drama, Thrillers, Filmmaking, New Releases,
Amber Heard wore a "condom dress" in 3 Days to Kill.
The 27-year-old actress - who is engaged to Johnny Depp - admits shooting the movie wasn't always comfortable because of adverse weather conditions and the uncomfortable costumes she donned to play Agent Vivi.
"We filmed in the winter in Paris. It was about 20 degrees on the best day and I was literally wearing dresses made out of the same material condoms are made out of. I'm not kidding, there's this incredible latex designer who does a line of latex dresses. They were as weather protective as a condom would be. It's snowing and icing. They had to keep throwing hot water on the cobblestones because it was freezing over. It was raining and snowy, there was ice all over the cobblestone streets and I'm wearing six-inch unbroken-in Louboutins and Jimmy Choos and I'm in a condom dress and a long blonde wig. Did I mention it was snowy and cold?"
Amber also revealed she is "dying" to go to a country dancing night at Los Angeles gay bar Oil Can Harry's: "I'm dying to go. Every week, I try to make plans with my gays to go and every week something happens and I can't go. I'm dying to."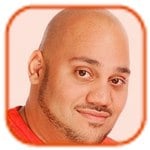 Posted by Andru Edwards Categories: Artist News, Pop, New Releases,
Madonna "hates" her own music.
The 55-year-old singer is tired of hearing her own songs so would never work out to a soundtrack of her own material. "I don't work out to my music - I hate my music! I mean, I'm sick of it. I love my music, but I'm just kind of sick of it. I like to hear other people's music when I work out," she admitted.
The "Hung Up" hitmaker - who has children Lourdes, 17, Rocco, 13, and Mercy and David, both eight - is known for her toned physique but she isn't always happy with her body. Speaking at the opening of her Hard Candy Fitness gym in Toronto, Canada, she said, "I have a love/hate relationship with my body. Some days I'm happy with it and other days... I wasn't born with Gisele Bundchen's body unfortunately, so you got to work for it - but it's OK."
Madonna - who is dating 26-year-old dancer Timor Steffens - also admitted she isn't a fan of "big bulky" guys, but does like them to be in shape: "You need to work out. I'm not into big bulky muscles, but a little more definition would be good. I like a lean, mean, fighting machine!"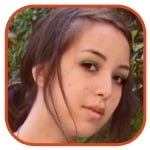 Posted by Robin Paulson Categories: Music, Television, Meltdowns, Features,
"You've got a lot of money... Pay people to make sure you don't get in trouble, and party at your house. Buy a house, and add a club to it."
- While on The Tonight Show with Jay Leno, Miley Cyrus gives her friend Justin Bieber some sound advice, in light of the legal issues surrounding him these days.
(Make sure to check out our other notable quotes.)
Read More

| The Daily Mail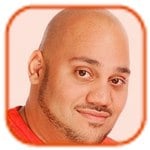 Posted by Andru Edwards Categories: Columbia Pictures, MGM, Action, Remakes, Science Fiction, Celeb News, Filmmaking, Upcoming Releases,
Michael Keaton claims the new Robocop costume is a "sissy suit."
The actor - who appears in the cyborg cop reboot as Raymond Sellers, CEO of the evil Omnicorp organization - joked the special effects armor Joel Kinnaman had to wear as the title character wasn't a patch on the rubber suit he had to don to play Batman in 1989.
"That sissy suit - they have air conditioning in it. [When I played Batman] I couldn't do [any] of that because I couldn't get up to go the bathroom. They put me in this thing and inside, honestly, I started having panic attacks. Literally, panic attacks. So, I thought, 'I don't know how I'm going to do this, man. I'm feeling really, really scared.'"
While costume design has come on since the 80s, Joel said his 45lb suit was still difficult to wield, and took almost two hours to put on each day. "It was a bit of a challenge to put on. It was so uncomfortable, it was digging in everywhere, it was pressing down on my shoulders, and I was sweating like a pig. After twenty minutes, I said, 'I gotta get out of this!' And then, it was a daunting idea that I was going to have to wear this for 14 hours a day, six days a week for five months," he said.
Click to continue reading Michael Keaton: Robocop Costume a "Sissy Suit"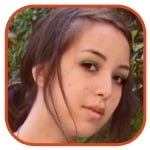 Posted by Robin Paulson Categories: Comedy, Drama, Prime Time, Showtime, Gossip,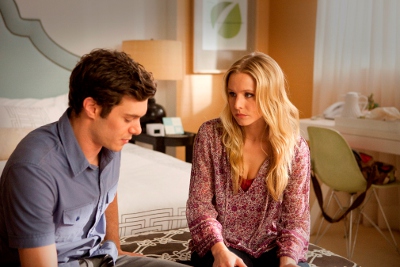 "[Adam Brody] affectionately refers to our sex scenes as our threesomes."
- Kristen Bell recalls her House of Lies co-star Adam Brody talking about the sex scenes they filmed while she was pregnant with her daughter Lincoln.
(Make sure to check out our other notable quotes.)
Read More

| People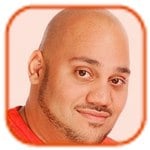 Posted by Andru Edwards Categories: Television, Pregnancies,
Josh Holloway can't reveal the sex of his next child because he'd be in the "doghouse" with his wife.
The former Lost star is expecting his second baby with spouse Yessica Kumala but is remaining tight-lipped on the gender so not to get in trouble with his wife. When quizzed on the sex of his baby, he told People magazine, "Yes, we know. It's going to be a human! I'm not allowed to tell or else I will be under the doghouse!"
Josh - who is appearing in new TV show Intelligence - is waiting for Yessica to go into labor any day now and he cannot wait to meet the new addition to their family. "My phone could ring at any time. It's now. It's happening now. It's pretty exciting. I'm prepared, but when it happens it's going to be a wild ride. I'm really feeling blessed and excited that that twist in life is coming," said the 44-year-old actor - who already has four-year-old daughter Java with Yessica.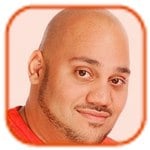 Posted by Andru Edwards Categories: Music, Prime Time, Reality, FOX, American Idol, Features,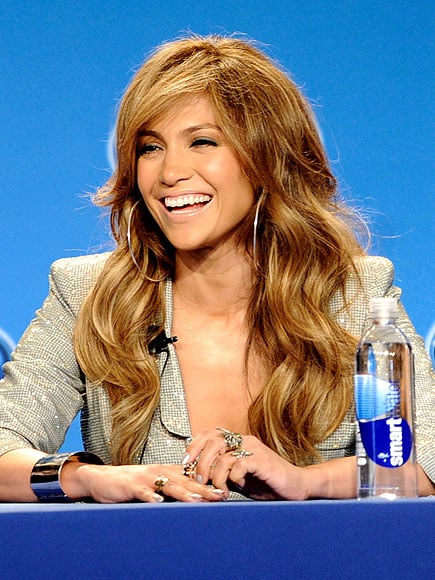 Jennifer Lopez doesn't want to look silly on American Idol.
The "On The Floor" singer is worried she will be a "giggling fool" during her stint as a judge on the singing competition, because fellow panellists Keith Urban and Harry Connick Jr. make her laugh so much during shooting.
Speaking during an American Idol season 13 live Q&A on Tuesday, Jennifer said, "I love being between these two guys, I love being on the panel with these guys, they do have a lot of banter going on. They make me laugh, I think the danger this season is not to come off like a giggling fool, because they make me laugh so much, we really are having a good time. They're awesome."
J.Lo claims Keith is the "prankster" of the group, while newcomer Harry - who joined the panel this year - admitted he is the "mischievous" judge and tries his best to make the curvaceous beauty laugh all the time. "There is so much going on, anything to make her lose it," he quipped.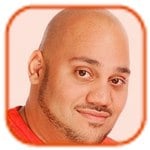 Posted by Andru Edwards Categories: Movies, Rants, Features,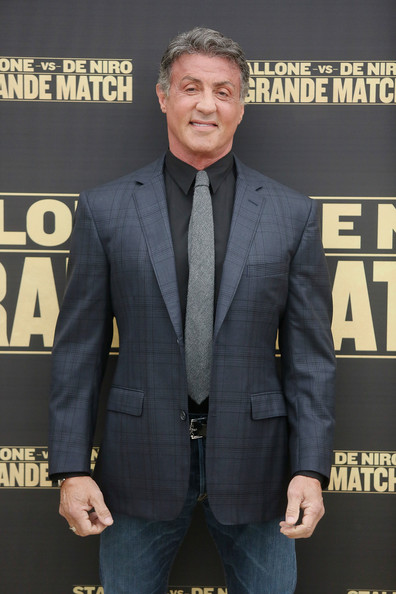 Sylvester Stallone avoids social media because it gets him into "trouble."
The legendary actor found himself in hot water last year for criticizing fellow Hollywood star Bruce Willis on Twitter - after Bruce dropped out of his movie The Expendables 3 over a pay dispute - and he now chooses to be very "careful" about using social networking websites.
"Every time I use social media I get really in trouble! I think George Clooney said it best when he said you've got to be an idiot to be celebrity and use Twitter. You wake up in the morning when you're sober and your career is over! You've got to be really, really careful. You think you're a genius up there in the middle of the night and you wake up an idiot," he explained.
The 67-year-old star admits he isn't technologically savvy and doesn't quite understand the purpose of photo sharing mobile app, Instagram. "Everyone keeps wanting me to get on Instagram. Is that for younger people, Instagram? For, like, pervs? 'Here we are at the hospital getting our back checked' or 'I'm on dialysis... here we are!' I'm really basic with the iPhone. I think I've figured out how the camera works and that's about it. I keep it very simple," he quipped.
Click to continue reading Sylvester Stallone: Twitter Gets Me in Trouble
© Gear Live Inc. – User-posted content, unless source is quoted, is licensed under a Creative Commons Public Domain License. Gear Live graphics, logos, designs, page headers, button icons, videos, articles, blogs, forums, scripts and other service names are the trademarks of Gear Live Inc.