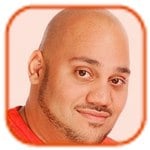 Posted by Andru Edwards Categories: Editorial, Google, Home Entertainment, Internet,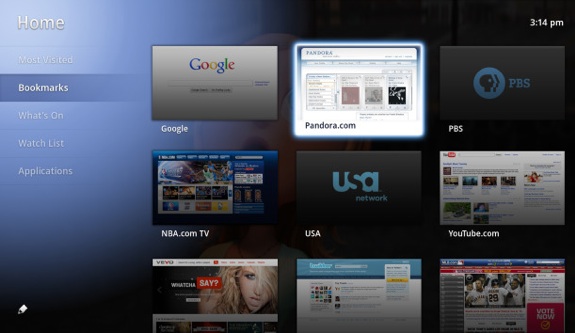 Google paid off Hollywood on Monday. And in so doing, it bought a future for Google TV.
Just under a year from when Google and Logitech first unveiled the first Google TV, otherwise known as the Logitech Revue, Google I/O 2011 is this week in San Francisco with some real hope for the platform. Google just signed a deal that brings thousands of videos YouTube.
Content, content, content. Without it, you're as dead in the water as the some extended cable channel at 3 a.m. The only reason that fools like me own one is the vague hope that Google might see the light, open its pocketbook, and perhaps give us some real content to watch.
It's odd, in a way, that consumers could even gripe about such a thing. A few bucks to Netflix or to Hulu opens up a wealth of fresh and archived content that should keep the most devoted couch potato rooted for weeks. But there's something inutterably frustrating about visiting a website and seeing content blocked—blocked!—just because you own a particular piece of hardware.
It seems likely that Samsung will announce its Google TV devices this week, in addition to a Chrome OS netbook. With Logitech reporting just $5 million in sales for the Revue, it would seem that the supply will outstrip the demand.
But with Google's deal that brings rentals to YouTube, there's hope for the platform yet. While Google TV doesn't look likely to dominate the media streamer market, let's look at what Google could do to make the next generation of Google TV succeed.
Click to continue reading Five ways Google can make Google TV a winner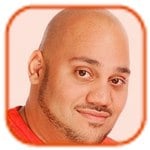 Posted by Andru Edwards Categories: Full Episodes, Gizmatic, Features, Home Entertainment, Microsoft, Movies, Podcasts, Product Reviews, Videocasts, Videos,
Earlier today we brought you the news that Hulu Plus will launch on the Xbox 360 tomorrow morning, noting that it will be free for all Xbox Live members (Gold or Silver) for a full week, even for those without a Hulu Plus subscription. After that, you'll need both a $7.99 per month Hulu Plus membership as well as an Xbox Live Gold account. Well, we've had access to a Hulu Plus preview on the Xbox 360, and we've put together a tour through the service and interface so you'd know exactly what to expect. We even give you a look at the (somewhat limited) Kinect support for Hulu Plus as well. Hit the play button above, or grab the download from one of the links below!
Big thank you to JackThreads for sponsoring the show - be sure to check them out, we've got exclusive invite codes that give you $5 to use towards anything you'd like.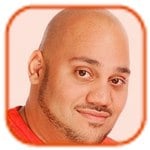 Posted by Andru Edwards Categories: Home Entertainment, Microsoft, Movies, Video Games,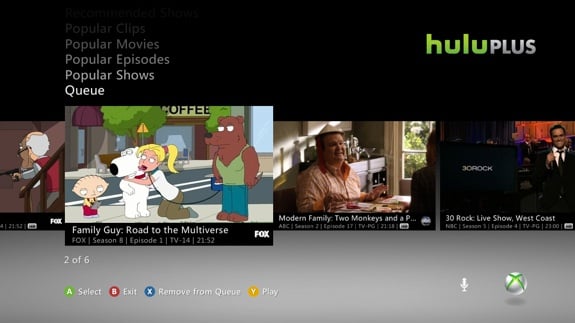 Xbox 360 users in the U.S. will have access to Hulu Plus starting Friday, Microsoft announced today.
Hulu Plus members will be able to stream the site's content over the Xbox 360 console, and those with the Kinect can control their Hulu queue with their voice or gestures.
As a promotion, Microsoft is teaming up with Jack Link's Beef Jerky, which will offer all Xbox Live users free access to Hulu Plus from April 29 to May 6.
"Through this sponsorship, all Xbox Live members (Free or Gold) will be able to enjoy Hulu Plus on Xbox Live, no Hulu Plus subscription or Xbox Live Gold membership required for an entire week," Larry Hryb, the director of programming for Xbox Live, wrote in a blog post.
For $7.99 per month, Hulu Plus provides users with access to full seasons of the TV shows it has available, as well as movies.
Click to continue reading Hulu Plus launches on Xbox 360 tomorrow with one-week free trial for all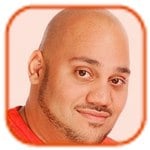 Posted by Andru Edwards Categories: Features, Google, Internet,
April Fool's Day is upon us, and that means that you can never be too sure if anything you read today is true or bogus. Everyone from Google and Hulu to Funny or Die and Groupon have come up with their own gags, and here's a look at some of the ones circulating this morning. If you see any other notable April Fool's Day jokes, let us know in the comments.
GOOGLE
Chromercise: In a throw-back to Jane Fonda and the Jazzercise era, Google is helping you get your fingers limbered up for some searching with Chromercise. Strap on your most flattering 80s fingerwarmers and Google-fied headbands, and feel the burn.
YouTube: While you might think that YouTube was founded in the last decade, it actually dates back to 1911, when videos of horse and buggy crashes and pre-talkie fruit conversations dominated the airwaves. And of course, pets were still able to play instruments with ease; trumpet cat ftw.
Autocompleter: You thought those auto-completes on Google were done by an algorithm? Nah, it's just Michael, an auto-completer at Google. He started out as a spell checker, but now provides users with suggestions as they type. Michael averages about 34,000 words per minute and goes through a keyboard every eight days.
Comic Sans for Everyone: As we all know, comic sans is everyone's favorite font. As a result, Google will roll it out as its default fonts across all Google products, effective April 4. It's live for a few lucky people in the Google Labs Trusted Tester Beta Preview Sandbox program, so check it out.
Gmail Motion: Typing and using a mouse to write emails? Blech. With Gmail Motion, you can use your Webcam and simple movements to tell Gmail what to write. To open an email, move your hands like your opening an envelope. To reply, point your thumb behind you; use both hands to reply all.
Click to continue reading The best of April Fool's Day 2011 from around the web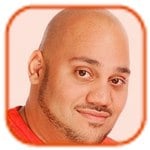 Posted by Andru Edwards Categories: Accessories, Apple, Cell Phones, Editorial, Features, Software,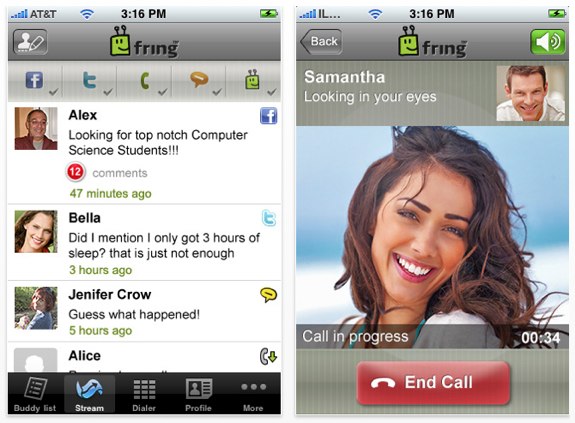 We've come to the end of another year, and as we wave goodbye to 2010, we figured it was only fitting that we share the most popular stories published on Gear Live in 2010, as determined by our readers (we've also got the top ten most read stories regardless of publish date!) These are the ten stories that were read the most, and when you consider that fact, it's pretty surprising to see what made the list. Let's kick it off with our most read story of the year:
Fring App Brings Skype Video Calling to iPhone 4 over Wi-Fi and 3G:
Sure, Skype just formally announced video calling in the Skype 3.0 iOS app, but Fring brought us Skype video calls months ago! The thing is, Skype pulled that feature from Fring with the quickness, but that didn't stop this from being the most read story we published in 2010!
Click to continue reading Top 10 Gear Live stories of 2010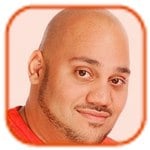 Posted by Andru Edwards Categories: Home Entertainment, Internet,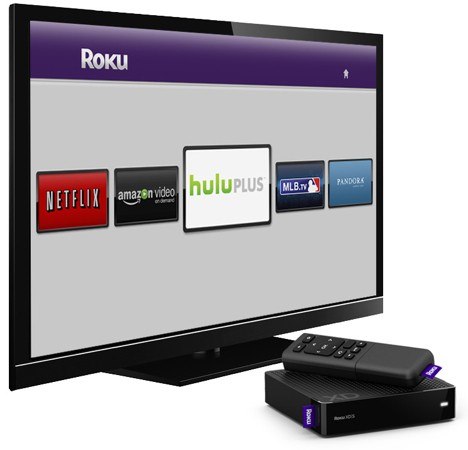 If you're ready to cut the cable cord, it looks like Hulu Plus may be just the thing to facilitate that. Already available in beta on the PS3, as well as on the iPad and iOS devices, it was just announced that the service is coming to Roku's line of set top boxes, and that it'll also be added to the TiVo Premiere as a service. Hulu Plus will also be made available to the general public on the Xbox 360 in 2011 as well. Depending on which shows you watch, the $10 Hulu Plus monthly fee may very well allow you to ditch your cable TV package, especially if paired with Netflix. Get ready for a shift in the way television gets consumed.
The only thing we are wondering now is if the new Apple TV will also be picking up Hulu Plus at some point, or if Apple plans on just going with Netflix plus $.99 TV rentals.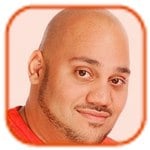 Posted by Andru Edwards Categories: Features, HDTV, Home Entertainment, Internet,
Now that Hulu Plus has been announced and priced at $9.99 per month, we wanted to find out just how many readers plan on subscribing to the expanded Hulu service. Remember, that $10 gets you access to high definition shows, access to a much wider catalog of content, the ability to use Hulu on the iPhone and iPad, and future access on game consoles like Xbox 360 and PlayStation 3.
So, are you in?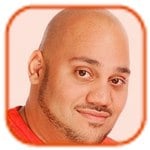 Posted by Andru Edwards Categories: Entertainment, iPad Apps, New Apps, Free Apps,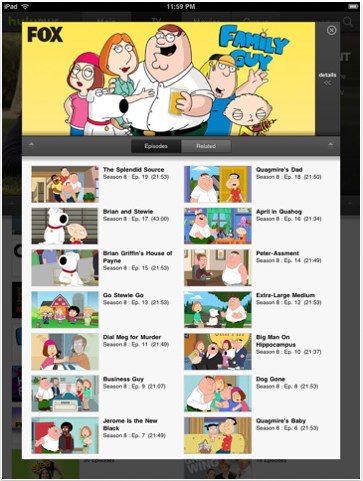 We just gave you the rundown on Hulu Plus, which is Hulu's new subscription-based service that gives you access to way more content on way more devices. A few of those devices happen to the be iPhone 4, iPad, and iPhone 3GS. Hulu Plus will actually work on both Wi-Fi and 3G, dynamically optimizing quality for the best experience possible. The app is available now, so go ahead and download Hulu Plus now!
Read More

| Hulu Plus app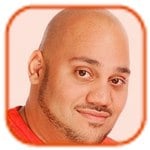 Posted by Andru Edwards Categories: Apple, Handhelds, HDTV, Home Entertainment, Internet, Video Games,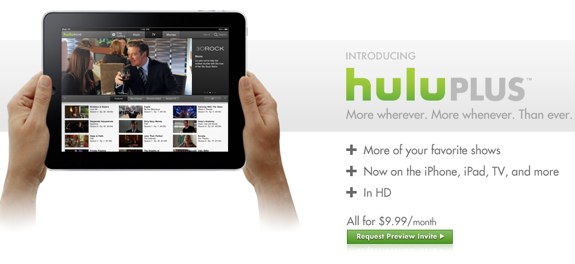 Hulu has finally announced their Hulu Plus programming package, and we've got all the details here for you. First and foremost, a Hulu Plus subscription will run you $9.99 per month. For that price, you get expanded access and features to the Hulu service:
Hulu Plus Season Ticket: Every episode of the full current season of a bunch of shows are available to you, whenever you want (rather than just the last few episodes)
Watch past seasons of shows in their entirety
Watch Hulu on your iPhone 4, iPhone 3GS, or iPad
Watch Hulu on television-connected devices. Launches on Samsung devices, but coming soon to Xbox 360, PS3, Sony devices TV and Blu-ray devices
Hulu Plus gives you access to watch shows in 720p high definition
The Hulu Plus service will be publicly available next month, but they are accepting email addresses from people who'd like to be part of the Hulu Plus Preview, starting today. Get ready to ditch cable, y'all.
Read More

| Hulu Plus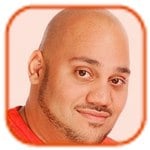 Posted by Andru Edwards Categories: Home Entertainment, Rumors, Video Games,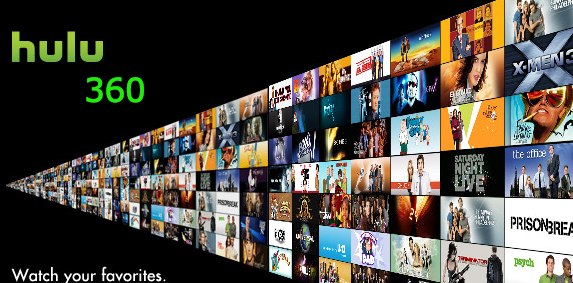 Wondering what big announcements Microsoft has up its sleeve for E3, aside from all the Project Natal stuff? Well, it looks like Hulu is gonna be their other surprise. While everyone was looking to the iPad as the device that would kick off the subscription-based paid model for Hulu, it instead looks like the Xbox 360 is going to get that honor. We've heard from a very reliable source (who has never been wrong before) that Microsoft is set to unveil Hulu as an Xbox Live service at E3 2010. Similar to how Netflix is integreated into the Xbox 360 dashboard, Hulu would be there as well, and would require a subscription fee. We have no idea how Microsoft will charge for it, but our assumption is that you'll pay for a block of access time (a month? a quarter?) by using Microsoft Points—but again, that part is just a guess. We also have no idea as to whether you will get the entire Hulu catalog that's available on the web, or if it will be pared down for TV consumption, despite paying the premium.
E3 kicks off in two weeks, and we should know everything when Microsoft's Media Briefing kicks off on June 14th at 10:00 AM PT.
© Gear Live Inc. – User-posted content, unless source is quoted, is licensed under a Creative Commons Public Domain License. Gear Live graphics, logos, designs, page headers, button icons, videos, articles, blogs, forums, scripts and other service names are the trademarks of Gear Live Inc.