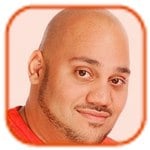 Posted by Andru Edwards Categories: Buena Vista, Disney, Action, Adaptation, Science Fiction, Sequels, Thrillers, Casting, Celeb News, Upcoming Releases,
Mark Ruffalo felt "pressure" portraying The Hulk in The Avengers.
The 44-year-old actor took on the role of the green monster for the first time in the superhero movie, but he was nervous about following in the footsteps of "great artists" Edward Norton and Eric Bana, who previously played the part in 2008's The Incredible Hulk and 2003 movie Hulk respectively.
"Yeah there was pressure, I was definitely aware of the great artists who came before and did it and I knew I had a responsibility to get the part right and do it justice," he said.
Despite feeling anxious about portraying The Hulk, Mark believes he was "born to play the part" because he thinks the green monster was the "coolest" comic book character. Speaking at the European Premiere of The Avengers at Westfield London's Vue Cinema Thursday night, he added, "I was born to play the part. When I was a kid I most identified with The Hulk and I was a big fan of his and out of any of the comic book characters he was the one I thought was the coolest."
The Avengers hits theaters on May 4.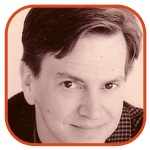 Posted by Tom Mason Categories: Editorials, Movies,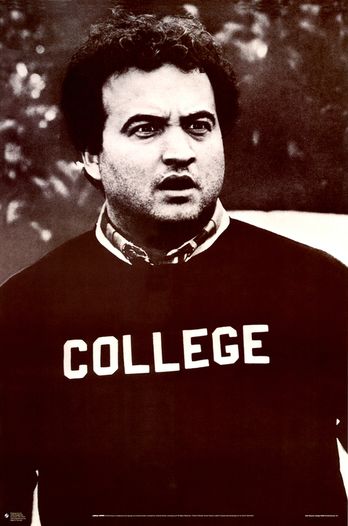 Can you teach? Can you teach in Canada, ey?
And more importantly, can you teach Canadians about "The Comic Book Film"?

It's no great secret that the comic book film has permeated popular culture over the years. It's so ubiquitous, in fact, that even tweedy, slow-to-change universities have noticed it.

It's even spread to Canada, to the campus of the University of Manitoba.
They're looking for a "Sessional Instructor" for their Film Studies program (Summer Session).

You'll be teaching three classes: The Art of Film, Film History and Film Genres: The Comic Book Film. Each class is 2.5 hours long and the session runs from May 2 - June 21, 2011.

Are there a lot of requirements? It's a teaching position, Professor Sherlock, so do the math. There are a lot of requirements and a lot of hoops to jump through.
Click to continue reading Comic Book Jobs: Teaching Comic Book Movies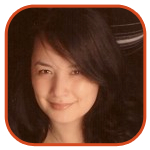 Posted by Veronica Santiago Categories: Action, Prime Time, Reality, Specials, ABC, Cable, MTV, Oprah Winfrey Show, Rumors,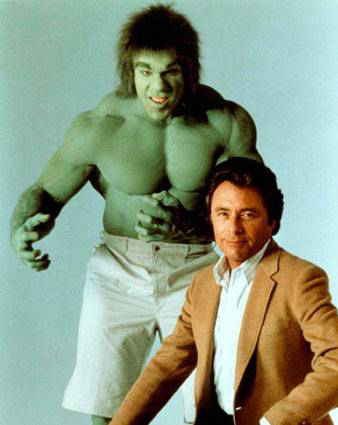 -Ladies -- get ready for some green chest action on ABC. The network is teaming up with Marvel to bring back a new version of The Incredible Hulk. (Mark Ruffalo is scheduled to play the character on the big screen in The Avengers.)
-Prepare for more television coverage of miners. Spike TV has been developing Coal -- a show about miners in West Virginia -- for over a year now. The program from the Deadliest Catch producers will debut in April.
-Barbara Walters has reportedly named the cast of Jersey Shore one of the most fascinating subjects of 2010. Barbara's annual special will air on December 9. Season 3 of Jersey Shore will then premiere on January 6.
-Speaking of Baba Wawa, the ABC personality has nabbed journalism's most coveted interview: the one with Oprah Winfrey. That discussion about Oprah's final season will air just before Barbara's Most Fascinating special.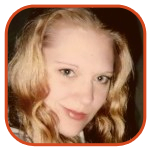 Posted by K.C. Morgan Categories: Paramount, Action, Adaptation, Adventure, Casting, Celeb News, Celebrity Gossip, Upcoming Releases,
Robert Downey, Jr., also known as Iron Man, gave news-hungry Comic-Con fans exactly what they wanted during his appearance at the convention: he announced the next Hulk.
Mark Ruffalo, primarily known for roles in the romantic comedy and dramatic film genres, will officially step into The Hulk's sizable shoes to take on the role of self-effacing scientist Bruce Banner, the green hero's alter ego. (Edward Norton, who played the green superhero in the 2008 film, was dropped from the upcoming Avengers movie project, leaving a huge casting hole in the Marvel movie franchise.)
Meanwhile, Jeremy Renner (The Hurt Locker) has been confirmed for the role of Hawkeye.
The Avengers is scheduled for release in 2012. Comic book fans won't have to wait that long to see more live-action heroes, however: Captain America and Thor are both getting their own movies, which will release in the summer of 2011.
Read More

| Entertainment Weekly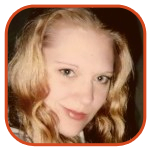 Posted by K.C. Morgan Categories: Paramount, Action, Adaptation, Adventure, Casting, Celebrity Gossip, Filmmaking, Upcoming Releases,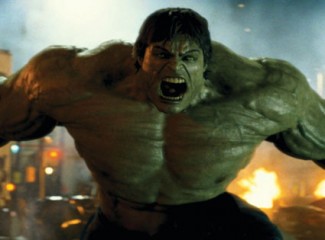 Now that Edward Norton is definitely out of the Avengers movie project, speculation is running rampant around who will be the next actor to play the Incredible Hulk.
Joaquin Phoenix has been mentioned as one possible Hulk - though he's supposed to be retired from the filmmaking biz. Now, new sources say Mark Ruffalo is being considered for the role, though no formal negotiations have been conducted.
Ruffalo has been seen in films such as Reservation Road, Shutter Island and The Brothers Bloom and is currently appearing in The Kids Are All Right. Reps for Marvel and Mark Ruffalo have offered no comments on the rumor.
Read More

| Entertainment Weekly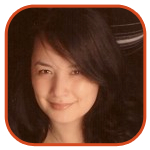 Posted by Veronica Santiago Categories: Action, Adaptation, Adventure, Sequels, Casting, Celeb News, Celebrity Gossip, Upcoming Releases,
Think Edward Norton is green with anger/envy over being excluded from The Avengers film? Wonder if he's pissed about not being considered a team player? Well, if he is - the former Incredible Hulk sure isn't acting that way.
Yesterday, the Oscar nominee turned to his Twitter and Facebook accounts to respond to the recent casting announcement. Norton's very pleasant response to Marvel's decision can be read after the jump.
Click to continue reading Edward Norton Responds to Incredible Hulk Snub
Read More

| Twitter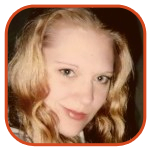 Posted by K.C. Morgan Categories: Action, Adaptation, Adventure, Sequels, Casting, Celebrity Gossip, Upcoming Releases, Videos,
Edward Norton is no longer the face of The Incredible Hulk.
Norton, who played Bruce Banner in the 2008 film, will not reprise his role in the upcoming Avengers film. The cast currently includes Scarlett Johansson (Black Widow), Robert Downey Jr. (Iron Man), Samuel L. Jackson (Nick Fury), Chris Evans (Captain America), Chris Hemsworth (Thor) and several more - but no Hulk has been cast yet.
Click to continue reading New Hulk in Upcoming Avengers Flick
Read More

| Perez Hilton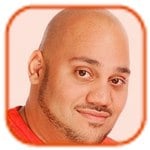 Posted by Andru Edwards Categories: Movies, Marvel Comics,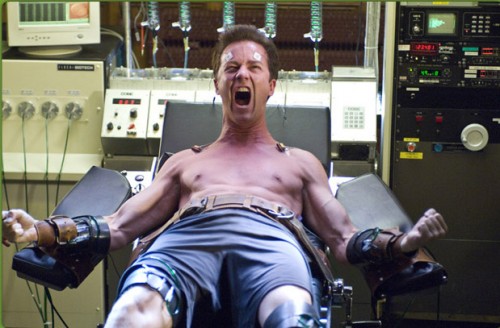 Despite his hope to continue his superhero role, Edward Norton has been dropped from The Avengers.
A representative for Marvel Studios confirmed the actor won't be reprising his role as Bruce Banner and his alter-ego the Incredible Hulk in the 2012 movie, claiming he can't work as part of a team. President of production Kevin Feige told website HitFix.com:
Click to continue reading Edward Norton Will Not Reprise His Role as the Hulk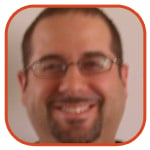 Posted by David Torres Categories: Reviews, Marvel Comics,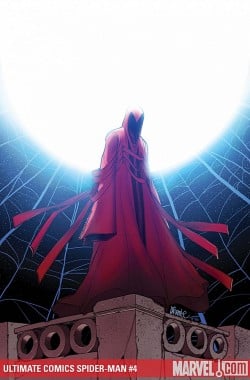 Rating: ****
Another great issue by Brian Michael Bendis. The artwork is good too with artist David LaFuente. I complained before about how I thought Peter Parker looked like he was 12 years old instead of 16, but that doesn't really bother me all that much. The way he tells the story panel-to-panel is reminiscent of Mark Bagley's work on the original Ultimate Spider-Man title. I think LaFuente is becoming more the true air to the title than Stuart Immonen. No disrespect to Immonen, but I think both Bagley and LaFuente's styles are better fit for the characters than Immonen. I hope LaFuente stays around for a while.
Bendis continues his masterful run on the Spider-Man character, which began almost 10 years ago. It's always fascinating to see a writer stay with a character for that long and see the amount of different stories they can tell.
In typical Bendis fashion, the plot is moving along slowly, but you're not bored. It's like having a fine meal and you're slowly enjoying yourself. So far Peter is still dealing with his new house guest the Human Torch and the drama of dealing with his past and current girlfriends Mary Jane and Gwen. The villain is still Mysterio and this new hooded superhero that first appeared in issue one makes another appearance. Is this new character an Ultimate version of the Hood - the villain Bendis is using over in Avengers? Maybe the Hood is a hero in the Ultimate universe.
Click to continue reading Marvel Comics Review: Ultimate Comics Spider-Man #4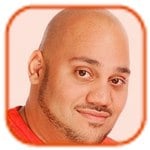 Posted by Andru Edwards Categories: Universal, Action, Adaptation, Sequels, Thrillers, Casting, Celeb News, Celebrity Gossip, Rumors,
Will the third time be the charm for Marvel superhero the Incredible Hulk? Edward Norton thinks so.
The actor—who was believed to be unhappy with the final version of 2008's movie about the green superhero, in which he played the title character and his alter ego Bruce Banner—says that he will happily appear in The Avengers, which unites Marvel Comic heroes Iron Man, Thor, Captain America, and The Incredible Hulk, and is being planned for 2012.
Asked if he can see himself appearing in The Avengers, Edward said, "Yeah, oh yeah. The thing about Marvel's universe that's fun is that it all cross-pollinates. Even when I was working on the script for The Incredible Hulk, I tried to plug in the whole Super-Soldier Serum from Captain America."
Edward even hopes that the movie will see his character portrayed as the villain, fighting against the other characters: "He kind of was the villain, not in the books, but in the comics there was always a tension between the rest of the superhero community and he was always this problem. They treat him as this problem. I don't know, I think that's a fun way to go with it."
© Gear Live Inc. – User-posted content, unless source is quoted, is licensed under a Creative Commons Public Domain License. Gear Live graphics, logos, designs, page headers, button icons, videos, articles, blogs, forums, scripts and other service names are the trademarks of Gear Live Inc.