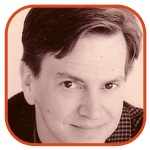 Posted by Tom Mason Categories: Editorials, Movies
Can you teach? Can you teach in Canada, ey?
And more importantly, can you teach Canadians about "The Comic Book Film"?

It's no great secret that the comic book film has permeated popular culture over the years. It's so ubiquitous, in fact, that even tweedy, slow-to-change universities have noticed it.

It's even spread to Canada, to the campus of the University of Manitoba.
They're looking for a "Sessional Instructor" for their Film Studies program (Summer Session).

You'll be teaching three classes: The Art of Film, Film History and Film Genres: The Comic Book Film. Each class is 2.5 hours long and the session runs from May 2 - June 21, 2011.

Are there a lot of requirements? It's a teaching position, Professor Sherlock, so do the math. There are a lot of requirements and a lot of hoops to jump through.
Click to continue reading Comic Book Jobs: Teaching Comic Book Movies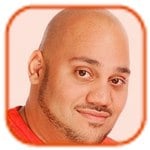 Posted by Andru Edwards Categories: Movies, Marvel Comics
Despite his hope to continue his superhero role, Edward Norton has been dropped from The Avengers.
A representative for Marvel Studios confirmed the actor won't be reprising his role as Bruce Banner and his alter-ego the Incredible Hulk in the 2012 movie, claiming he can't work as part of a team. President of production Kevin Feige told website HitFix.com:
Click to continue reading Edward Norton Will Not Reprise His Role as the Hulk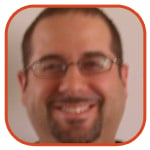 Posted by David Torres Categories: Reviews, Marvel Comics
Rating: ****
Another great issue by Brian Michael Bendis. The artwork is good too with artist David LaFuente. I complained before about how I thought Peter Parker looked like he was 12 years old instead of 16, but that doesn't really bother me all that much. The way he tells the story panel-to-panel is reminiscent of Mark Bagley's work on the original Ultimate Spider-Man title. I think LaFuente is becoming more the true air to the title than Stuart Immonen. No disrespect to Immonen, but I think both Bagley and LaFuente's styles are better fit for the characters than Immonen. I hope LaFuente stays around for a while.
Bendis continues his masterful run on the Spider-Man character, which began almost 10 years ago. It's always fascinating to see a writer stay with a character for that long and see the amount of different stories they can tell.
In typical Bendis fashion, the plot is moving along slowly, but you're not bored. It's like having a fine meal and you're slowly enjoying yourself. So far Peter is still dealing with his new house guest the Human Torch and the drama of dealing with his past and current girlfriends Mary Jane and Gwen. The villain is still Mysterio and this new hooded superhero that first appeared in issue one makes another appearance. Is this new character an Ultimate version of the Hood - the villain Bendis is using over in Avengers? Maybe the Hood is a hero in the Ultimate universe.
Click to continue reading Marvel Comics Review: Ultimate Comics Spider-Man #4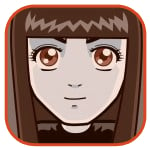 Posted by Sheila Franklin Categories: Accessories, USB, Movies, Toys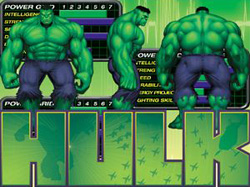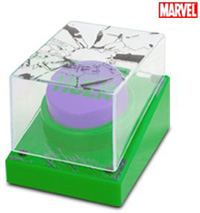 On days when you feel more like the Hulk than David Banner, the USB Smash Button allows you to take out your hostility. You can use it both for personal rage and as an interactive block-out when the boss sneaks up behind you. Powered by USB, choose from one of 3 interactive screens. The button is compatible with Windows Vista / 2000 SP4 / XP SP2 or later and also comes in Spiderman and Ironman models. Contact Dream Cheeky for price.
Read More

| Dream Cheeky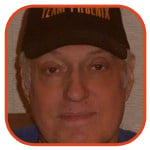 Posted by Joel Rosenberg Categories: Editorials
I have the greatest screw up of 2009 by far. X-Men Manifest Destiny 5 is not X-Men Manifest Destiny 5. It is really X-Men Spiderman 3. They either printed the wrong cover or the wrong book. Stay tuned.
Does anyone else have the slightest idea what is going in X-men Noir. Who are the good guys? Who are the bad guys? I am so confused.
Batman 684 is a good continuation of the story line if only I could figure out what story line it is the continuation of? And remember, boys and girls, never end a sentence with a prepostion.
I have been told I am the biggest perv on the website. If that's true, what do you have to say about Ultimate Hulk Annual? Hulk and Zarda? Remember that every woman the Hulk has sex with seems to die - Betty, Jarella and what's her name from Planet Hulk.
If Katherine Heigl can have sex with dead Denny on Grey's Anatomy, why can't Hank Pym have sex with dead Janet in Avenger's Initiative?
Sub-Mariner is a beautifully drawn book, but on which planet is the story set? Is it in any continuity? In fact is there any story here?
After January 20th can we still refer to Black Adam, Black Panther, and Black Lightning? I mean we do have Dark Avengers coming.
The freebie Marvel is giving away on War of The Kings is a pretty good recap of everything that has led us to where we are. I wonder if we will ever have a War of the Queens? I am collecting jokes now in case it ever happens.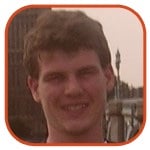 Posted by Todd Matthy Categories: Editorials, Reviews, Marvel Comics
Is this a joke? Because if it's supposed to be a joke, then it's funny. The sad thing is I don't believe Ultimate Hulk Annual is supposed to be a joke. I think it's a serious story that comes off as a joke.
Ultimate Hulk Annual is a slugfest between the Ultimate version of the Hulk and Power Princess from the once amazing Supreme Power. And it's the ultimate (no pun intended) example of men who enjoy being abused by women.
Who'd have thought Homer's hatred of pants could be taken so seriously? The cause of the fight is pants. Seriously. After being advised by Ultimate Captain America to experience the world for herself, Power Princess of Supreme Power fame decides to take in the grease-filled (and delicious) experience of an American diner, only to be interrupted by a naked Ultimate Hulk. Ultimate Hulk is refused service because he's nude, therefore Power Princess must act as a bouncer. That's the story.
My problem with this story is it completely neuters its stars. Ultimate Hulk was a wild, out-of-control, and cannibalistic brute that was the deciding factor in world-threatening events. Power Princess (or at least the Supreme Power version) was the most frightening character in comics. Does anyone remember how she would steal people's youth? How she dropped a tank on a soldier? And not only felt it was her right, but derived pleasure from it? The book treats these characters like they're jokes.
And the sad thing is this could've been a powerful story about how dangerous super-humans are. Just imagine how much collateral damage a fight between Wonder Woman (who Power Princess is based on) and the Hulk would be. If you've read Miracle Man you'd know. Instead we get a fight over pants.
Click to continue reading Review: Ultimate Hulk Annual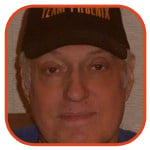 Posted by Joel Rosenberg Categories: Editorials, Reviews, DC Comics, Marvel Comics
This week Diamond Comics shipped the paperback version of the classic JLA/AVENGERS saga. These came out in comic book form in 2003, but was only compiled in hardcover format for $75. Now we have a softcover at $19.99 and it is time to revisit this story.
I believed at the time that the entire concept was flawed. Kurt Busiek wrote a story in which every Avenger and every Justice Leaguer that ever existed made at least a token appearance. He succeeded in his mind, but not mine. By putting too many characters in a story, you lose the ability to focus deeply on any of them. Recall the series of Marvel/DC Crossover books. These stories usually had one hero and one villain from each universe and you had a real interaction among the heroes and villains. Remember Crossover One with a full Superman/Spider-Man story, Hulk/Superman, etc. You really got into how the characters reacted to each other. In Crossover 2 we had Batman/Punisher, Silver Surfer/Superman and Batman/Captain America. The other two books weren't as good, but it is always fun to match heroes from different universes. In my opinion, confining the epic to 7 or so stars from each universe would have made things much less cluttered and a better read. Characters kept coming and going so quickly it is difficult to keep track.
The story itself starts as one of the generic contest of champions ideas we have seen a million times before. Mystic artifacts being sought by both sides being manipulated by cosmic beings. Ho-hum.
No real detail in the battles to get an artifact and the 12 items are quickly divided up. They we get a mish-mash of heroes from diferrent universes interacting in a confusing way and then A Crisis on Infinte Earths climax against the super-duper villian with everyone throwing in a few shots. Been to the Source, done that.
It was, I suppose, a noble effort and it is certainly a better buy at $20 rather than $75. But as the pundit said about Dicken's Great Expectations, I hoped for more.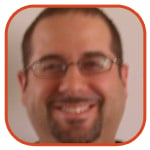 Posted by David Torres Categories: Editorials
There is a relatively new service that is available to comic book collectors called CGC. Certified Guaranty Company (CGC) is an independent company which appraises the condition of comic books that are sent to them by collectors. After the grading process, CGC encapsulates the comic book in a hard plastic container and awards the comic book a specific number grade. The numbers range from 0.5 to 10; 0.5 being Poor and 10 being Gem Mint. Here is a complete list of the breakdown.
I have gotten many of my comics graded by CGC. I only get comics of significant value graded. I have an "Incredible Hulk" #181 which is the first full appearance of Wolverine and its graded at a 6.5 (Fine +). Some comic fans do not like this process. Their belief is that comics are meant to be read. I agree, but I think if you are a comic book collector, it's good to have important issues graded.
Click to continue reading To CGC or Not to CGC
Read More

| CGC

© Gear Live Inc. – User-posted content, unless source is quoted, is licensed under a Creative Commons Public Domain License. Gear Live graphics, logos, designs, page headers, button icons, videos, articles, blogs, forums, scripts and other service names are the trademarks of Gear Live Inc.