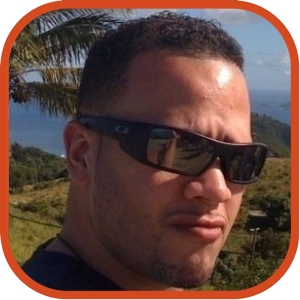 Posted by Jason Diaz Categories: Apple, Cell Phones, Internet, Music,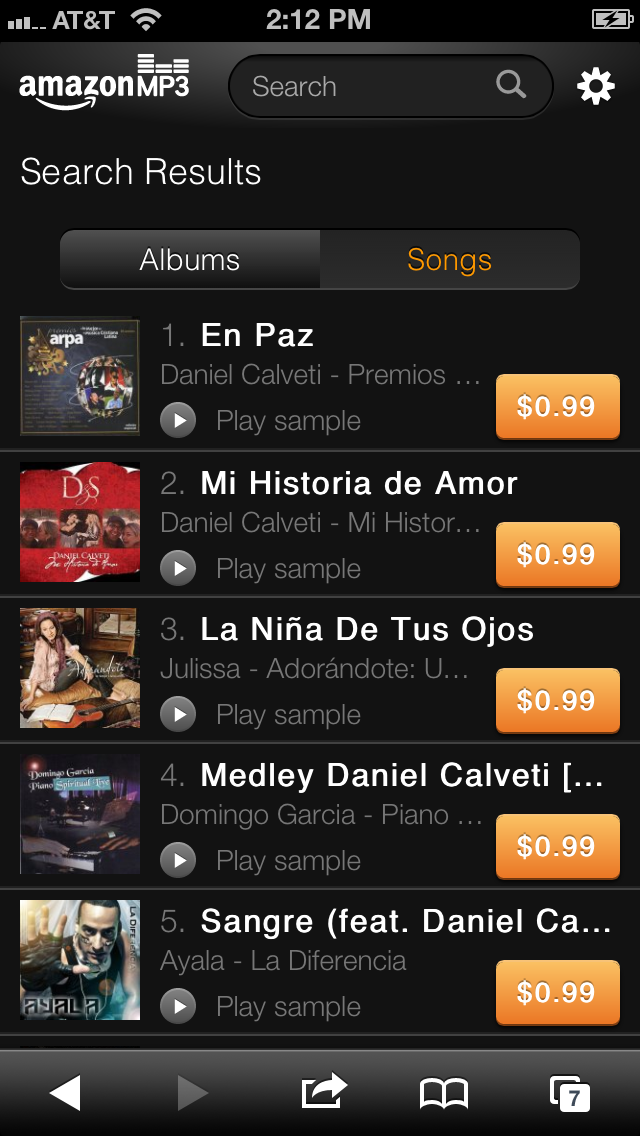 Amazon has just launched a version of its MP3 catalog that is made ready to use for the iPhone or iPod Touch mobile Safari with use of the open standards of HTML5. This is a way for Amazon to avoid the App Store cut of 30% with selling music to iOS users. Customers can view purchases and stream the music via the Amazon Cloud Player app avaible in the App Store.
For the first time ever, iPhone and iPod touch users can discover and buy digital music from Amazon's 22-million song catalog using the Safari browser. Customers also have access to favorite Amazon features like personalized recommendations, best-seller lists and Amazon customer ratings. Music purchases are automatically saved to customers' Cloud Player libraries and can be downloaded or played instantly from any iPhone, iPod touch, iPad, Kindle Fire, Android phone or tablet, Roku, Sonos home entertainment system, any web browser, giving customers the freedom to enjoy more music, from more devices than any other major cloud music service."

Since the launch of the Amazon Cloud Player app for iPhone and iPod touch, a top request from customers has been the ability to buy music from Amazon right from their devices. For the first time ever, iOS users have a way do that – now they can access Amazon's huge catalog of music, features like personalized recommendations, deals like albums for $5, songs for $0.69, and they can buy their music once and use it everywhere. - Amazon
Read More

| Amazon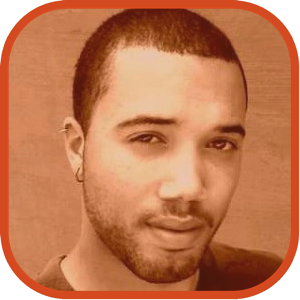 Posted by John Kilhefner Categories: Google, Music, Storage,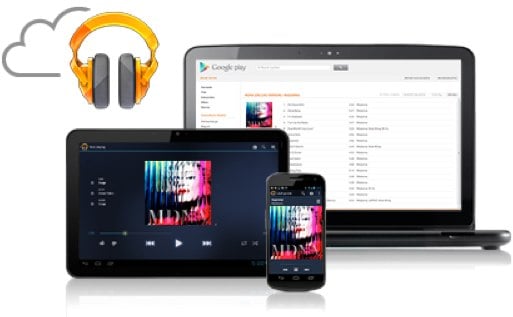 When Google Music came to Europe, it brought a new feature not available in the US -- Scan and Match. It's similar to iTunes Match, whereas it scans your local music collection and puts them in the cloud so that you don't have to.
After downloading the Music Manager, it will match your songs up with Google's, and begin "uploading" your songs into the cloud at a rate of about 30 seconds per album. After your music is in the cloud, you can listen to it on different devices, even iOS if you use Google's HTML5 web app.
Now US users are able to take advantage of this feature. It's free, and automatic for the most part, so you won't have to go through the cumbersome process of backing up your digital music collection solo.
Read More

| Google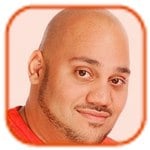 Posted by Andru Edwards Categories: Social Networking, App Updates, iPad Apps, Free Apps,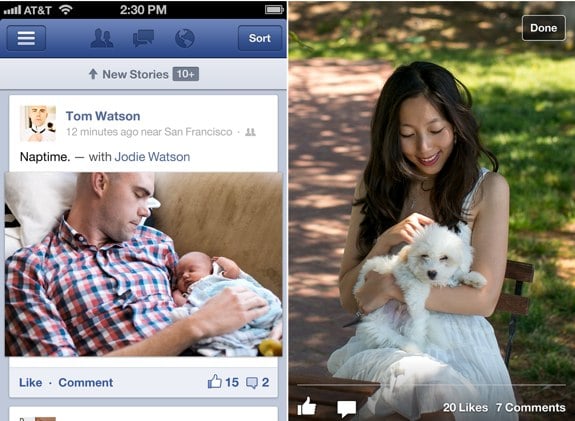 Facebook has (finally!) released its updated iOS app that's been rewritten from the ground-up in native iOS dev code. That means that instead of being HTML5 based (and super-slow,) it's now twice as fast. There are other visual tweaks, but they're relatively subdued. You can scroll faster in the News Feed, pictures are a bit larger, there are nicer animations, and Timeline profile pages can now be viewed on the iPad app. All nice, but make no mistake about it, the star here is the fantastic speed of the app. You can download Facebook 5.0 for your iPhone, iPad, and iPod touch now, for free on the App Store.
Read More

| Facebook 5.0 for iPhone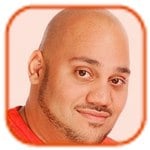 Posted by Andru Edwards Categories: GPS, Internet, Software,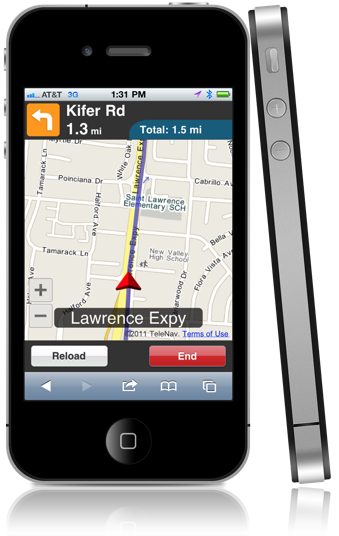 TeleNav, the GPS software company, has unveiled a browser-based HTML5 app that will deliver voice-enabled, turn-by-turn GPS navigation on almost any mobile device—and that other sites can call up with a single line of code.
The concept behind the app is similar to that of Amazon Kindle Cloud Reader: You input the URL and then run TeleNav from within a browser, without installing a native app first. An added benefit: TeleNav can continuously update the service over time whenever it wants, without inconveniencing consumers with periodic software updates.
In an e-mail to us, Mary Beth Lowell, TeleNav's associate director of public relations, confirmed that the HTML5-based app will tap into each device's GPS chip. The combination puts it several leagues ahead of Google Maps, which provides directions without voice prompts, meaning you can also use it in a car while behind the wheel, since you don't have to look at the screen for the next step.
"For example, if I'm in a travel app and I'm looking at my hotel address, I could click on the address and get full voice-guided TBT [turn-by-turn] directions to the hotel," Lowell said. "I wouldn't need to be a TeleNav customer or even download an app."
Click to continue reading TeleNav shows off HTML5-powered GPS app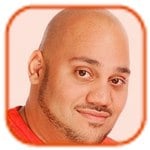 Posted by Andru Edwards Categories: Corporate News, Internet, Music, Software,
Spotify has opened its network up to developers, turning the music service into a music platform.
"We're launching truly integrated apps inside Spotify from the best and brightest," Spotify chief executive Daniel Ek said during a New York press event. "We really believe they'll deliver unique experiences tailored to you and your music tastes."
Third-party developers will be able to build HTML5 apps that access Spotify's music library via a JavaScript API. Spotify is "opening our platform in a way that lets you curate the apps you want and make Spotify yours," Ek said.
All app developers are invited to submit apps to Spotify "but we will approve the apps because we think the core here is the user experience," Ek said.
At this point, there are also no monetization possibilities; all apps will be free.
Click to continue reading Spotify launches its own app ecosystem in attempt to become a music platform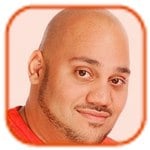 Posted by Andru Edwards Categories: Apple, Internet, Software,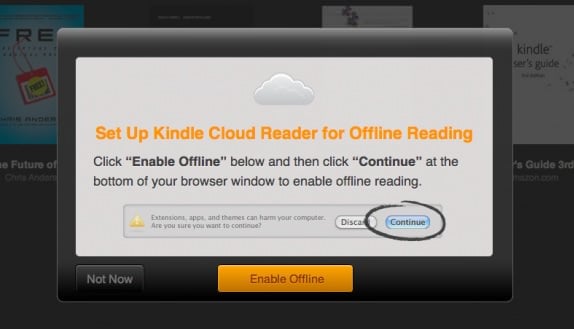 Amazon on Wednesday unveiled its Kindle Cloud Reader, an HTML5-based reading app accessible via the Web.
The feature is accessible at amazon.com/cloudreader and provides access to e-books through the browser, offline and online, with no downloading or installation required, Amazon said. Cloud Reader will automatically sync with other Kindle apps, allowing you to start reading on the Web and pick up on an iPhone or Kindle, for example. Books that you are reading will automatically be made available for offline use.
At this point, Kindle Cloud Reader works with Safari on the iPad and desktop and Google's Chrome.
Click to continue reading Amazon Kindle Cloud Reader is an Apple-circumventing HTML5 browser app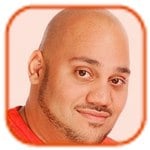 Posted by Andru Edwards Categories: Apple, Software,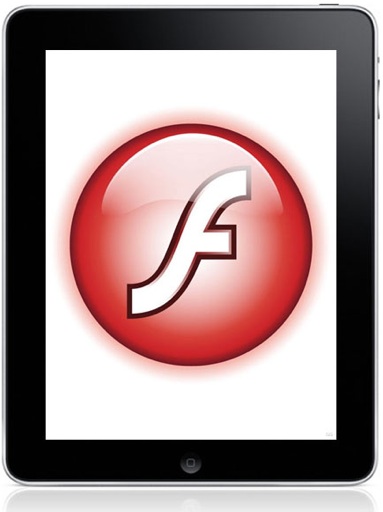 Despite a new pair of eyes, trimmer figure, and nimbler mind, the new iPad remains flummoxed by Flash. Wallaby, a brand-new tool from Adobe Labs, aims to help the iPad and its iOS brethren manage the once-taboo multimedia format. The free, cross-platform desktop application, available today, makes transforming Adobe Flash files into iOS-appropriate HTML5 as easy as drag and drop.
First previewed at the MAX 2010 Developer Conference last October, Wallaby's launch today at FITC Amsterdam fulfills months of fomenting developer excitement. Built on Adobe Air, the application runs on Mac or Windows and enables developers to convert Flash Professional (.FLA) files into the building blocks of simple animations or online ads—folders comprised of HTML, CSS, and JavaScript—suitable for DreamWeaver.
"Adobe's goal is to support our customers with whatever tools they need to get their creative content onto any device," said Tom Barclay, senior product manager for Flash Professional at Adobe, when asked for a comment. "We look forward to the user feedback about the code they're generating with Wallaby and the use cases for which they end up using Wallaby. We believe Flash is the best long-term solution for things like games, video and RIAs where high levels of interactivity are required. And we believe HTML5 is just as imperative for things like banner ads, especially for devices such as iPad and iPhone."
Click to continue reading iPad 2 gets Flash with Adobe Wallaby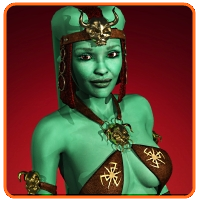 Posted by Patrick Lambert Categories: Internet, Microsoft, Software,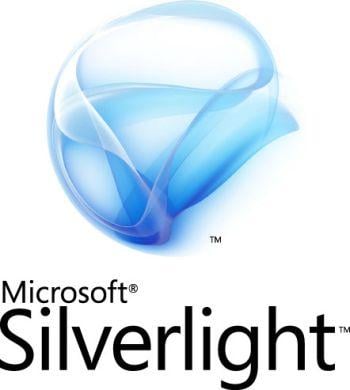 Silverlight has been Microsoft's "Flash killer" for many years now, and as a web-centric platform, it's had very little traction. Most sites stuck with Flash, and those who didn't, moved onto HTML5, not Silverlight. Now, after neglecting the platform for a while now, Microsoft officially said that the focus for Silverlight is shifting to other areas.
In the words of Microsoft's Bob Muglia "Silverlight is our development platform for Windows Phone." The platform is indeed the way developers are making apps for the mobile platform, but for those developers who had been building web based apps based on the technology, it may come as a bit of a cold shower. Still, this seems like the right move, as it's clear the web is moving on to the open HTML5, and away from proprietary technologies like Silverlight.
Read More

| TechCrunch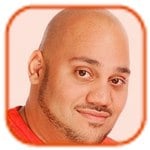 Posted by Andru Edwards Categories: Handhelds,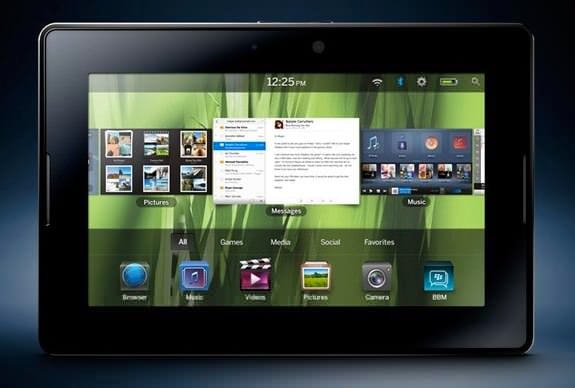 Today RIM (Research in Motion) finally introduced the world to the BlackBerry Playbook. The Playbook is a 7-inch tablet that RIM hopes will be a healthy competitor to the Apple iPad, and runs its own custom version of the BlackBerry Tablet OS.
The insides of this thing sound pretty good as well, and almost put the iPad to shame: a dual-core 1GHz processor, 1GB RAM, front and rear facing cameras that both support high definition, Flash 10.1 with hardware acceleration, HDMI out, USB, and HTML5 support. It's got a widescreen 1024 x 600 display that supports multi-touch, and RIM was proud to announce that the Playbook will connect with BlackBerry enterprise servers right out of the box. Now, on paper this thing sounds powerful, but it's really going to be the UI and user experience in software that will make or break this thing.
RIM says that the Playbook isn't just for business, and that its OpenGL support is perfect for gaming. It also has e-reader capabilities, and a full web browser, as previously mentioned. Expect the BlackBerry App World to make an appearance here as well, along with in-app purchase integration that developers will be able to tap in to. RIM also says that the BlackBerry Playbook will be offerred in 3G and 4G models in the future.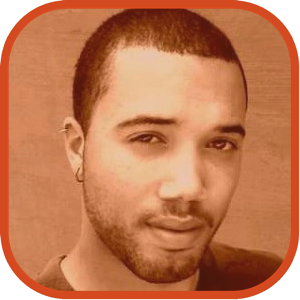 Posted by John Kilhefner Categories: Cell Phones, Software,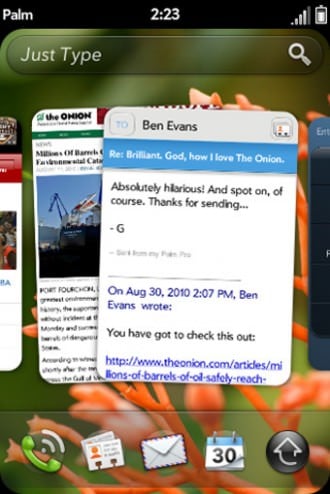 If there were an award for most underrated OS than Palm's webOS would certainly be giving an acceptance speech. However, Palm is looking to tailor a new acceptance speech for 'best OS around' by introducing webOS 2.0. The new features slated for the upgrade are momentous to say the least, and with any luck HP will be able to help put Palm's webOS where it should be in the smartphone market.
Stacks
Improving upon the already prolific multi-tasking capabilities of webOS, version 2.0 will make cards even more intuitive and easier to sort through. WebOS 2.0 will expand upon the card scheme of the original OS, but will introduce "stacking" into the mix. This will enable groups of cards to be kept in piles related to one another in order to minimize clutter and maximize efficiency. For instance, if you go to open a link in your Facebook app, it will become stacked within that group, and can be arranged and sorted as you please. Developers will even find that their applications will automatically be grouped by Stacks, requiring them to make no special changes to their applications.
Click to continue reading Palm reveals WebOS 2.0
Read More

| Palm

© Gear Live Inc. – User-posted content, unless source is quoted, is licensed under a Creative Commons Public Domain License. Gear Live graphics, logos, designs, page headers, button icons, videos, articles, blogs, forums, scripts and other service names are the trademarks of Gear Live Inc.