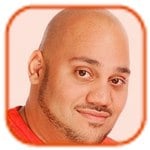 Posted by Andru Edwards Categories: Full Episodes, Gizmatic, Cell Phones, Features, Podcasts, Product Reviews, Videocasts, Videos,
The HTC Thunderbolt is the world's first 4G LTE smartphone. It's available on Verizon Wireless in the US, and also acts as a 4G mobile hotspot, allowing you to connect up to 5 Wi-Fi devices to the 4G signal. It ships with Android 2.2, sports a 4.3-inch display, and even has a kickstand around back. In this video we give you a look at the Thunderbolt, perform a speed test, and also do a speed test comparison with an iPhone 4 on AT&T.
As you'll see, the device is ridiculously fast, especially when compared against an AT&T 3G smartphone like the iPhone 4. The screen looks great, and the phone feels good in your hand. If you're a Verizon Wireless customer, this is definitely one to consider, as long as you have a charger in the car and/or at the office, as this thing will eat through a battery like it's nothing. Check the video for the full scoop.
Big thank you to JackThreads for sponsoring the show - be sure to check them out, we've got exclusive invite codes that give you $5 to use towards anything you'd like.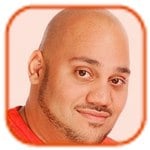 Posted by Andru Edwards Categories: Cell Phones, Features, Handhelds,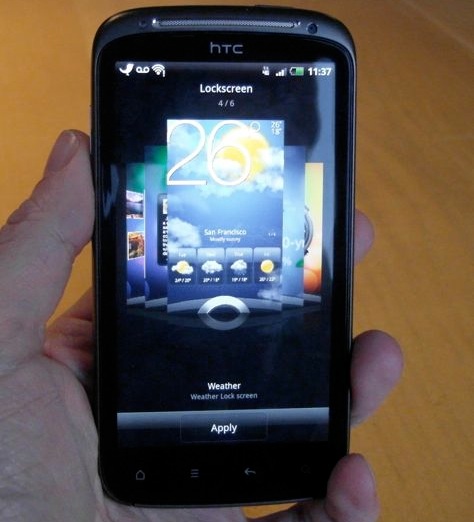 HTC's beautiful new smartphone for T-Mobile, the HTC Sensation 4G, has a great-looking case, a super-sharp screen, a dual-core processor, and the latest version of Android, dressed up with some terrific HTC enhancements. It's all enough that you can overlook the one big thing it doesn't have: 4G.
As we mentioned earlier, the Sensation is HTC's follow-up to the excellent MyTouch 4G, and it looks like a more professional model than the somewhat cute-and-cuddly MyTouch. It's a gray slab phone with a gray, cosmetic stripe up the middle of the back. The Sensation is comfortable to hold, and it's similar in size to Verizon's HTC Thunderbolt, although it's thinner.
All of the Sensation's specs have been boosted from the previous model, except one. The phone has a super-sharp, super 4.3-inch 960-by-540 LCD screen and a Qualcomm dual-core 1.2-Ghz Snapdragon processor. It runs Android Gingerbread 2.4, and has an 8-megapixel camera on the back capable of recording 1920-by-1080 video at 30 frames per second. There's a VGA front-facing camera for video chat, an HDMI output port, 1GB of built-in storage along with a MicroSD card slot, and a very strong 1520 mAh battery keeping it all running. It will be very interesting to compare this to the somewhat similar LG G2x, another high-end, dual-core Android phone arriving on T-Mobile soon.
Click to continue reading HTC Sensation 4G for T-Mobile: Hands On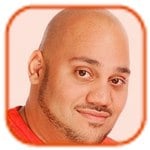 Posted by Andru Edwards Categories: Cell Phones, Handhelds,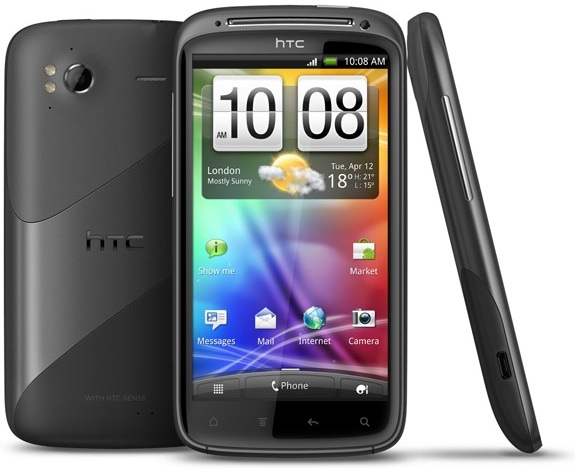 This morning HTC announced the Sensation 4G smartphone. This one sports a 4.3-inch Super LCD display, dual-core 1.2 GHz Snapdragon processor, and ships with Android 2.3 Gingerbread with the HTC Sense 3.0 UI. It's very similar to the HTC EVO 3D, but usurps it with an 8 megapixel rear camera, dual LED flash, and records video at 1080p at 30 frames per second. This is an HSPA+ device that will be coming to T-Mobile, sporting download speeds up to 14.4 Mbps. We'll have hands-on impressions in a few.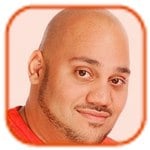 Posted by Andru Edwards Categories: Cell Phones, Editorial, Features, Google, Software,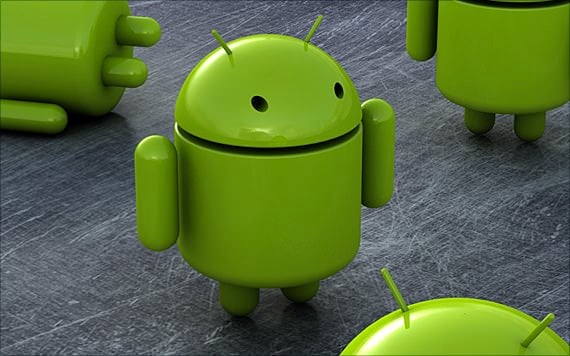 Two and a half years ago, Sergey Brin, Larry Page and T-Mobile introduced the world to the very first phone, the G1. It was a good phone with a workmanlike design, decent keyboard, an average screen and lots of Google goodness built right into it. No one, least of all me, thought it stood much of a chance against the surging Apple iPhone.
For a solid year, the platform looked like a dud. But a funny thing happened on the way to the morgue.
Seven months later, T-Mobile unveiled the keyboard-less MyTouch 3G. As before, it was a nice looking, though slightly curvier, Android phone. It wasn't until the fall of 2009, more than a year after the G1 and Android's launch, that the platform got interesting. That was when Motorola started talking openly about the Droid. By casting aside just two letters and joining with the leading mobile carrier that didn't get the iPhone, Motorola and Google signaled their intention to make Android bolder, sexier and far more desirable.
Click to continue reading A look at the remarkable rise of Android, and where it goes from here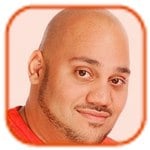 Posted by Andru Edwards Categories: Broadband, Cell Phones, Editorial, Wireless / WiFi,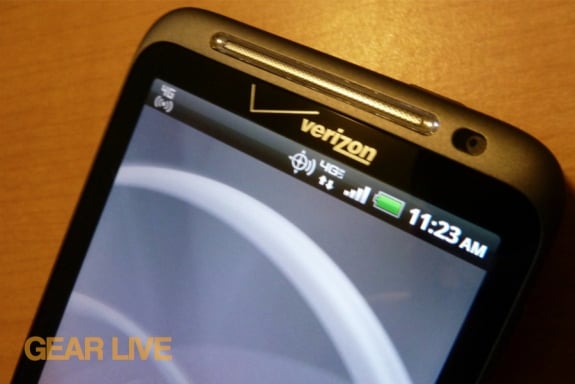 I'm addicted to 4G, and it could happen to you, too.
By now, almost everyone has seen TV commercials advertising 4G phones. Essentially, a 4G mobile hotspot lets you work anywhere as if you were at home or in the office with a fast broadband connection. With sustained average download speeds in excess of five megabits per second, it's likely you won't be able to tell the difference.
Granted, many felt the same way about the first 3G cellular modems released several years ago. But the Web has become much more advanced since then; all that extra AJAX and HTML5 code takes more bandwidth. People are also streaming more music and video these days. As a result, 3G no longer seems like enough.
In addition, the Apple iPhone 4 and Android smartphones running OS 2.2 (commonly known as Froyo) now offer mobile hotspot capability. That means that for an extra monthly fee, you can use your phone as a 4G hotspot for up to five devices—or even eight, in the case of the HTC Thunderbolt. You no longer need to buy a separate cellular modem, which was really just one more thing to carry around, charge all the time, and worry about losing. Mobile hotspot access averages $20 per month across the major U.S. carriers. That's not chump change, but it's a long way from the $50 to $60 per month a separate USB modem normally costs.
Click to continue reading It's official: I'm addicted to 4G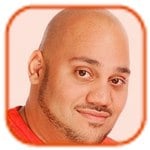 Posted by Andru Edwards Categories: Cell Phones, Features, Galleries, Handhelds,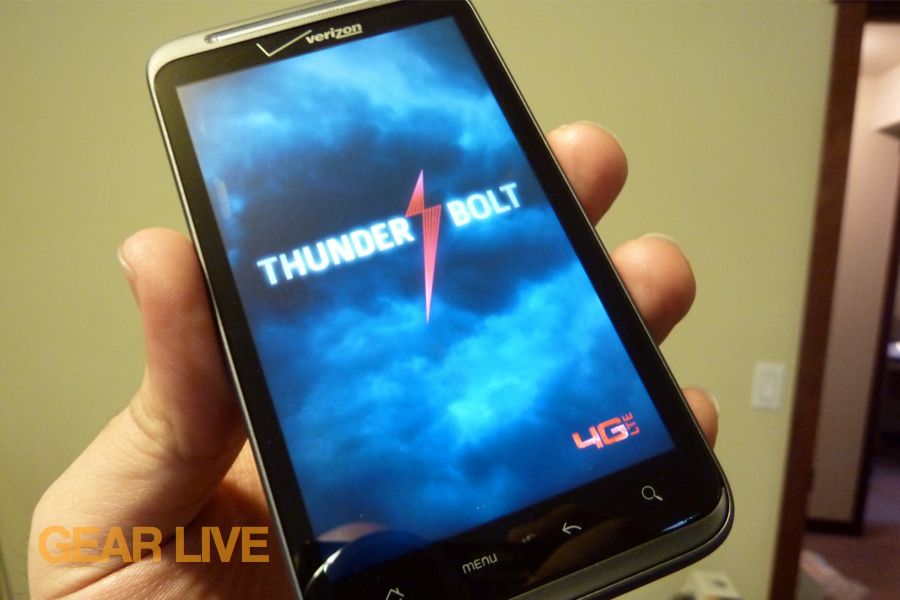 We just got our hands on the HTC Thunderbolt, the very first 4G LTE smartphone, offered by Verizon Wireless, and we're currently testing the thing out. Our review and videos will be coming soon, but let's just say, 4G mobile hotspot on this thing is absolutely amazing. Anyhow, while we finish all that up, we figured we'd hit you with our HTC Thunderbolt unboxing gallery. We put a grip of images together to give you a look at this fantastic device.
Gallery: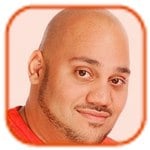 Posted by Andru Edwards Categories: Accessories, Cell Phones,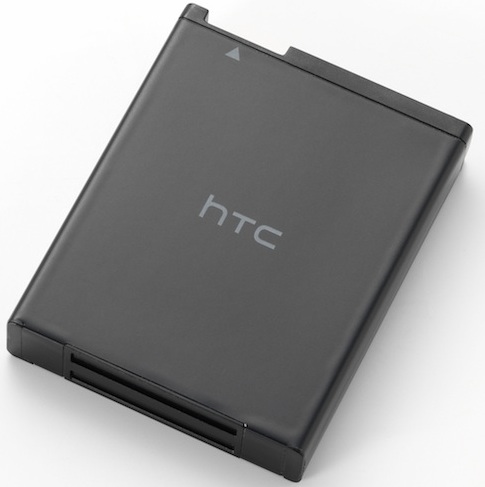 The HTC Thunderbolt has the fastest Internet speeds I've ever seen on a cell phone, but using the 4G LTE network really kills its battery life.
In our tests, I got eight hours of 3G talk time with the Thunderbolt, six hours of video playback time, and only 2.5 hours of LTE streaming. So what's an Internet fan to do?
HTC and Verizon will offer a very high-capacity extended battery, the companies told me. The 2750 mAh battery is nearly twice the capacity of the Thunderbolt's built-in 1400 mAh unit. The big battery will cost $49.99 and will be available very soon, said Pat Bucci, Verizon's director of accessory products.
The new battery makes the phone about an ounce heavier than its existing 6.5 ounces, and it comes with a new back that makes the phone deeper as well, Bucci said.
"We want customers who are power users, that are going to have the hotspot on all day, to just go," he said.
Click to continue reading HTC to offer Thunderbolt extended battery to double power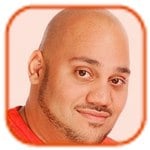 Posted by Andru Edwards Categories: Cell Phones, CES, CES 2011, Handhelds, Rumors,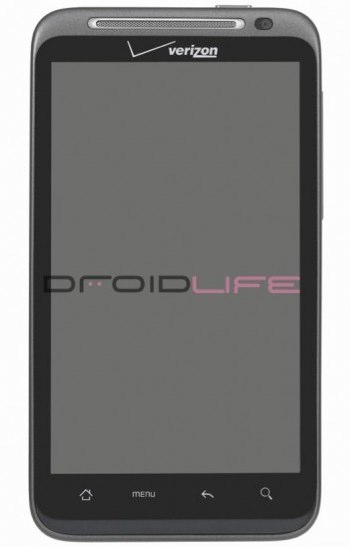 Verizon Wireless is set to unveil a half-dozen 4G LTE smartphones at next week's Consumer Electronics Show. Will the first device it shows off be the HTC Thunderbolt?
Droid Life on Tuesday posted photos of the HTC Thunderbolt, which it says will be Verizon's first 4G LTE device. The site didn't have any details on specs except to note that it looks a lot like the Desire HD. The device features a kickstand and Google branding.
Verizon said it has no comment.
Click to continue reading HTC Thunderbolt to be first Verizon 4G LTE smartphone?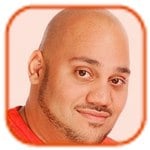 Posted by Andru Edwards Categories: Announcements, Cell Phones, Features,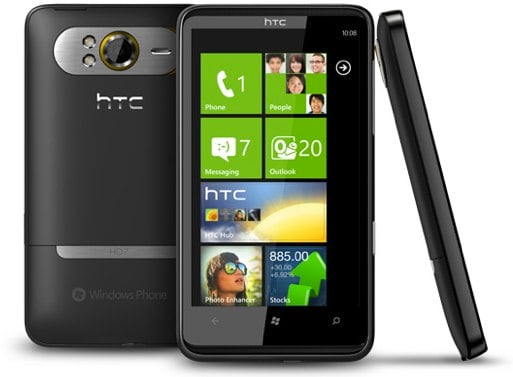 Our HTC HD7 giveaway ended this week, and we've confirmed the details of our winner. jazboy left the winning comment, chosen randomly (using random.org) from all eligible comments. Nice job, and congrats! We hope you enjoy doing more with less with Windows Phone 7.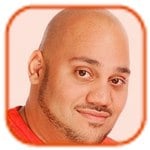 Posted by Andru Edwards Categories: Cell Phones, Features, Handhelds, Microsoft,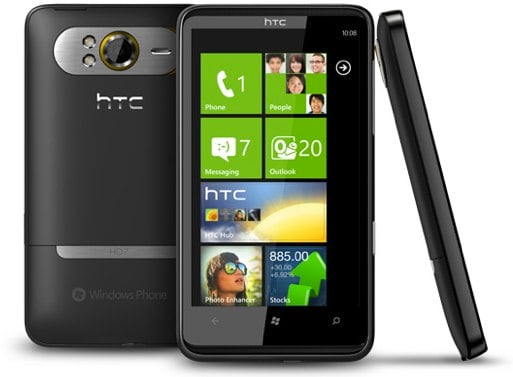 We're giving away an HTC HD7 Windows Phone 7 device to one of you guys here in our "Doing More with Less" giveaway! Not too familiar with WP7? Be sure to check out our Windows Phone 7 review, and read on for the details on how to enter.
Over the past three years, we've seen smartphones shrink in size while gaining a ton of functionality. In fact, it's hard to imagine ever using the bulky QWERTY sliders that were just about as thick as the original Game Boy. With the iPhone, Android devices, thinner BlackBerrys, and now WIndows Phone 7 devices jumping into the fray, we've truly got a situation where we are able to do way more than we'd ever dreamed we could do with a mobile phone, in a device that is so small that it comfortably fits in our pocket while the manufacturers tout how thin they are. Speaking of doing more with less, did you know that the smartphone in your pocket has more technology in it than the first rocket that went to outer space?
Now we want to hear from you--hit the comments and give us some examples where you can do more with less. It can be technology-related, or not. We will be picking a random winner based on the comments received. Here are the official rules:
How to enter: Just leave a comment on this article, focusing on "Doing More with Less". You can leave one comment per day until the giveaway's close. Each comment must be substantially different than the previous.
Timeframe: The contest ends on November 29th, 2010. At this time comments will be closed on this post and a winner chosen with Random.org.
Eligibility: The contest is open to US residents only who are at least 18 years old at the time of entry.
Prize: The one winner will receive the HTC HD7, a T-Mobile Windows Phone 7 device that's an approximate retail value of $500.
This giveaway is brought to you by the new Windows Phone 7. Learn more about Windows Phone online and see it in person at local T-Mobile stores today.
© Gear Live Inc. – User-posted content, unless source is quoted, is licensed under a Creative Commons Public Domain License. Gear Live graphics, logos, designs, page headers, button icons, videos, articles, blogs, forums, scripts and other service names are the trademarks of Gear Live Inc.