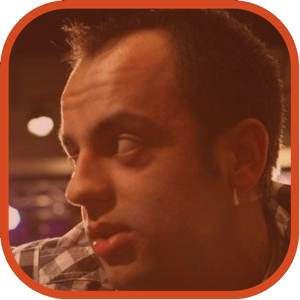 Posted by Andrey Malskiy Categories: Cell Phones, Microsoft,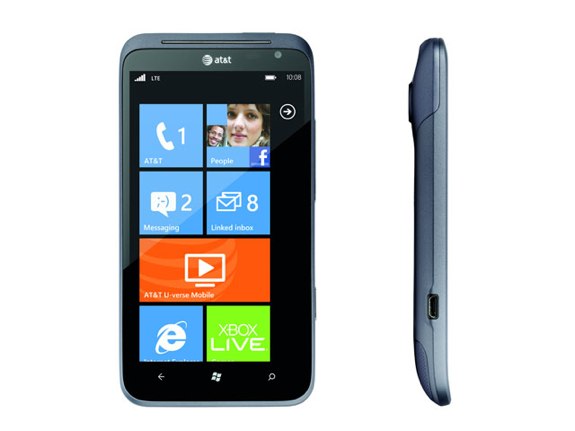 Alongside the Nokia Lumia 900 roll out next month, AT&T will be releasing the HTC Titan II on April 8th. Buyers will have the option of choosing two LTE Windows Phones on the same day. So you've got options if Windows is your flavor. A notable feature of the HTC Titan II is that it'll have a 16 megapixel camera, so you can take high resolution photos to your hearts content. The price of the HTC Titan II is set at $199.99 with two-year contract, which is a hundred bucks more than the Nokia Lumia 900, which is set at $99.99.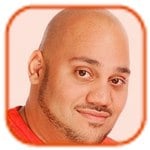 Posted by Andru Edwards Categories: New Line, Horror, Celeb News, Filmmaking, Scripts, Upcoming Releases,
Dr. Dre is to produce a new horror film.The music mogul is heading up Thaw with his Crucial Films partner Daniel Schnider.
Thaw'- which will be written by Vik Weet - centers around an ancient evil that emerges from the rapidly-melting ice in the Yukon.
Dr. launched Crucial Films in 2007 with a first-look deal at New Line to produce a series of dark comedies and horror films and Thaw will be the first under the deal. The movie is the latest venture for Dre as it has been claimed that HTC - the company which has a majority stake in his Beats By Dr. Dre headphones range - is in talks to acquire online music service MOG.
He is also still working on Detox album project, with Rick Ross recently revealing he has joined fellow collaborators Eminem, Snoop Dogg, Jay-Z, 50 Cent and Nas on the record. "We making some things happen, man -- we just gonna see where the pieces fall. But we most definitely putting in major work," Rick said.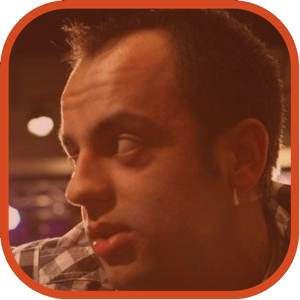 Posted by Andrey Malskiy Categories: Cell Phones, Corporate News, Handhelds,
For those of you that might be put off by the smartness of your smartphone, fret not. HTC has a phone for you in the One V. It's an entry-level phone that features the highlights of HTC's flagship models, but at the price that's far more affordable. The phone is packed with features such as Ice Cream Sandwich, HTC Sense 4.0, HTC's new ImageChip software paired with a 5-megapixel rear camera, and Beats Audio as icing on the cake. The phones only foreseeable flaw is the paltry 4 GB of storage, but that can be fixed by adding a microSD card The phone is said to be powered by a 1GHz single-core affair buffered by 512MB RAM.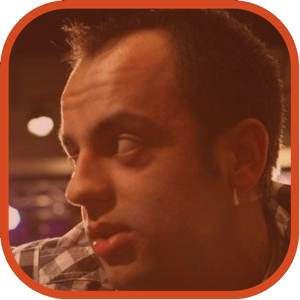 Posted by Andrey Malskiy Categories: Cell Phones, Corporate News, Handhelds,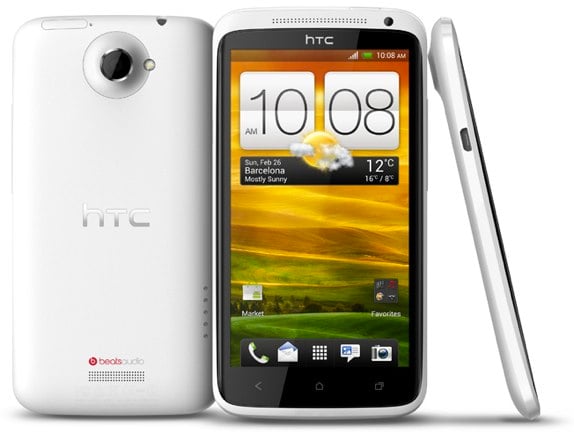 AT&T will finally be graced with a phone featuring Beats Audio by Dr. Dre. The HTC One X is set to hit store selves within a few months. The phone features a 4.7-inch Super AMOLED 720p high definition display, alongside an 8-megapixel camera and running HTC's Sense 4 running atop Android 4.0 Ice Cream Sandwich. The superphone is powered by a dual-core 1.5GHz Snapdragon S4 processor. The only downside to the AT&T version of the smartphone is that it is a dual-core processor rather than a quad-core. United States buyer will be losing two cores to accommodate for a 4G LTE radio. But hey, we're not complaining. For those in want of the quad-core model, you can always import one from Europe, we guess.
Click to continue reading HTC One X featuring Beats Audio set to hit AT&T stores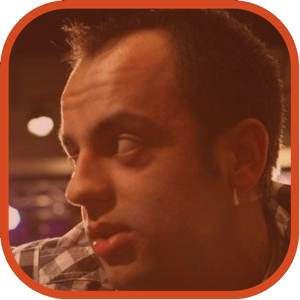 Posted by Andrey Malskiy Categories: Cell Phones, Corporate News, Google, Handhelds,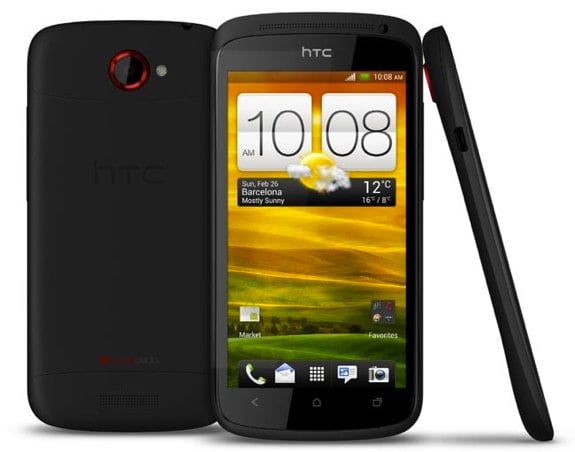 The HTC One S, looks just like any other average phone on the market at first glance. It doesn't feature the screen real estate that would make your plasma blush, or screaming specs to that blow your computer outta the water. Instead, what HTC has accomplished is that they've created a phone that meets anyone's mobile needs. The phone features a 4.3-inch Super AMOLED display with a new 1.5GHz Qualcomm Snapdragon S4 (MSM8260A.) The HTC One S will be running Ice Cream Sandwich paired with the newest version of Sense UI, making it one of the still few smartphones to run Android 4.0. Alongside the new processor, HTC has also beefed up its camera and software; the phone sports an 8 megapixel f/2.0 autofocus lens and HTC's ImageChip. With the new improvements you'll be able to shoot your videos in 1080p and simultaneously take snap shots. Lastly, and this is a cool one, the body is actually made by a plasma-heated micro arc oxidation process that results in a unidoby aluminum frame with a nice ceramic finish and helps this phone achieve its 7.9mm thinness. Throw in Beats Audio, and you've got hat amounts to a very capable smartphones in the One S. Expect this one to hit T-Mobile soon.
Check out a video that HTC put together of the One S after the break.
Click to continue reading HTC One S: Dual core, unibody enclosure, awesome camera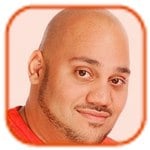 Posted by Andru Edwards Categories: Accessories, Apple, Cell Phones, Features, Handhelds, Home Entertainment, Microsoft, Video Games, Videos,
2011 will come to an end in just a few short hours, and we are just in time with our annual top 10 list of the most-watched Gear Live video episodes. Over the past year, as expected, there was a bunch of Apple gear that made the list, but the HTC Thunderbolt gets two of the top spots, as does the Motorola Xoom.
Oh, and if you wanna be sure to get our new video episodes as they come out in 2010, be sure to subscribe to us in iTunes, on YouTube, or in your RSS reader!
Also, you can check out the top ten videos from 2010, 2009, 2008, and 2007 - and when you're done, be sure to check out the top 10 most popular Gear Live stories of 2011 as well!
Click to continue reading Top 10 Gear Live Videos of 2011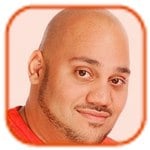 Posted by Andru Edwards Categories: Full Episodes, Gizmatic, Cell Phones, Features, Handhelds, Microsoft, Podcasts, Videocasts, Videos,
The HTC Titan is a beast of a smartphone, and we're here to tell you all about it, and give one away to one of our lucky readers or viewers. This is one of the first Windows Phone 7.5 Mango devices, and it's got a 480x800 4.7-inch display with a 1.5 GHz processor on the inside, along with 16 GB storage and 512 MB RAM. You also get an 8 megapixel rear camera with dual LED flash and BSI sensor that records in 720p HD, and a 1.3 megapixel front camera as well. We give you even more details in this episode, which you can watch above.
Don't forget, you can win one of these from us! Just head on over to our HTC Titan giveaway page to enter.
Big thank you to MozyPro and JackThreads for sponsoring the show - be sure to check them out! MozyPro provides simple, automatic, and secure data backup. As for JackThreads, we've got exclusive invite codes that give you $5 to use towards anything you'd like on the site.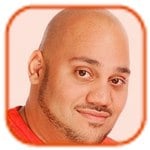 Posted by Andru Edwards Categories: Announcements, Cell Phones, Features, Microsoft,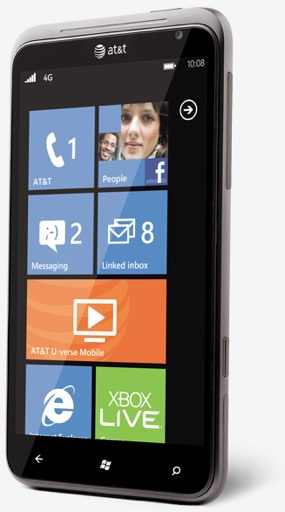 Yes - we're giving away an HTC Titan smartphone, running Windows Phone 7 Mango! We know that Christmas has come and gone, and we hope our 2011 Holiday Gift Guide served you all well, but we're not done with the gift-giving just yet. The HTC Titan we're giving away runs on the AT&T network, and is one of the first Mango devices that are available, and sports a 1.5 GHz processor and has 16 GB of storage built-in.
So, how do you enter to win the HTC Titan? Simply use the widget below to keep track of your entries! We've got a lot of ways for you to enter, but don't check off any that you don't actually perform. If you do, you'll be eliminated: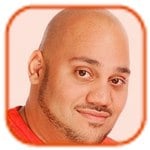 Posted by Andru Edwards Categories: Cell Phones, Corporate News, Software,
Sen. Al Franken this week said he is still "very troubled" by the technology deployed by Carrier IQ despite the fact that the company—as well as AT&T, Sprint, Samsung, and HTC—released details about how they use Carrier IQ software.
"People have a fundamental right to control their private information," Franken, a Minnesota Democrat, said in a statement. "After reading the companies' responses, I'm still concerned that this right is not being respected."
Of particular concern was the fact that Carrier IQ was receiving the contents of users' text messages after say it did not, as well as the software's ability to collect online search data.
"There are still many questions to be answered here and things that need to be fixed," Franken said.
"We appreciate Subcommittee Chairman Franken's continued interest in protecting consumer privacy and look forward to our ongoing dialogue with the Senator to answer his additional questions," Carrier IQ said in a statement.
Click to continue reading Senator Al Franken 'Troubled' by Carrier IQ investigation results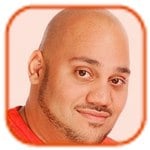 Posted by Andru Edwards Categories: Cell Phones, Google, Software,
At the Google I/O conference in May, many Android phone vendors and U.S. wireless carriers made a long-awaited promise: From then on, any new Android phone would receive timely OS updates for at least 18 months following launch, as part of the then newly christened Google Update Alliance.
The back story: If you own an Android phone, you may have watched with frustration as a new version of the OS hit the market. It's almost never clear if your phone will ever get that upgrade—unlike with iOS or Windows Phones, which always get all upgrades (providing they meet the right hardware requirements). With Android, it seems to depend on the phone vendor, the specific model, the wireless carrier, the Android version itself, and whether Google sent the carrier an inflatable plastic food product as a token of its appreciation that week. Worse—and much to our chagrin—sometimes vendors make promises to customers before the sale that they don't keep once you own the phone.
Many factors contribute to this. But custom versions of Android are the key culprit, either thanks to vendor-specific enhancements (like HTC Sense, Motorola MotoBlur, and Samsung's TouchWiz, though LG, Pantech, Casio, and other vendors do it too), or carrier-specific enhancements of a more dubious nature (such as unnecessary preloaded bloatware and changes to default apps). These changes require many programming hours not just to make in the first place, but to also support and upgrade down the road—resources the carrier would rather throw at making new phones to sell you.
So the Google Update Alliance was a breath of fresh air. It sounded like everyone would finally come together, streamline their OS update timelines, and stop jerking around their customers. The thing is, while the Google Update Alliance ended up being one of the biggest stories to come out of Google I/O, we've heard almost nothing about it since then. You can bet we weren't just going to forget about it and pretend it never happened—especially after the release of Google Android 4.0 (Ice Cream Sandwich), which is a huge leap in UI design and overall performance.
Click to continue reading Google's Android Update Alliance not living up to expectations
© Gear Live Inc. – User-posted content, unless source is quoted, is licensed under a Creative Commons Public Domain License. Gear Live graphics, logos, designs, page headers, button icons, videos, articles, blogs, forums, scripts and other service names are the trademarks of Gear Live Inc.