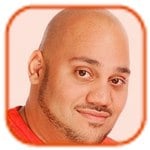 Posted by Andru Edwards Categories: Celebrities, Health & Beauty, News,
Joan Rivers has blasted Lena Dunham for embracing her curves.
The Fashion Police host accused the Girls creator and star of "sending a message out to people that it's OK to stay fat and get diabetes" by refusing to conform to Hollywood's super skinny stereotype. Speaking to Howard Stern on his Sirius FM radio show, the 80-year-old comedienne advised the 27-year-old Golden Globe-winning star, "Don't let them laugh at you physically. I'm saying if you look the way you look Lena, that's fine and you're funny, but don't say it's OK that other girls look like this, tell them to try and look better."
Click to continue reading Joan Rivers Criticizes Lena Dunham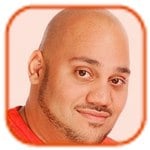 Posted by Andru Edwards Categories: Prime Time, Reality, NBC, Gossip,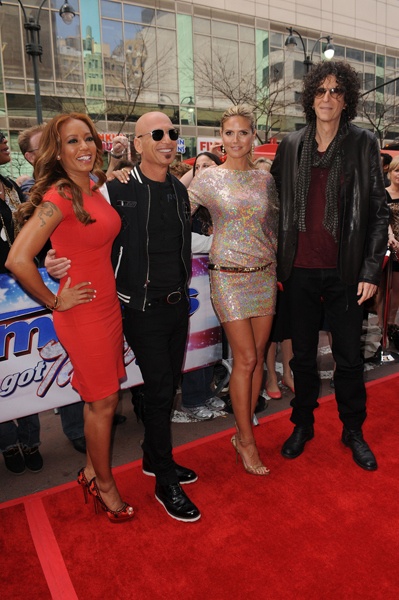 Mel B has branded Howard Stern "inappropriate" for questioning her judging abilities.
The 38-year-old former Spice Girls singer sits on the judging panel alongside the TV personality on America's Got Talent and though they now get on well, Mel was left speechless when she heard audio footage of his initial thoughts of her joining the panel.
Recalling when he first heard she was joining the show, Howard said, "At first I was like 'What kind of choice was that?,' Mel B, Scary Spice, wasn't she on Dancing With The Stars?' I was like, 'Who cares about the Spice Girls and who cares?' I saw a piece of tape of her, she's on X Factor Australia, my first reaction was I don't even know her."
After hearing the audio clip, Mel B said, "What can you say to that, that was kind of inappropriate."
Click to continue reading Mel B Hits Back at Howard Stern's "Inappropriate" Comments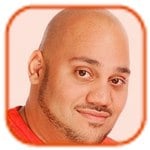 Posted by Andru Edwards Categories: Comedy, Late Night, NBC, Saturday Night Live, Gossip,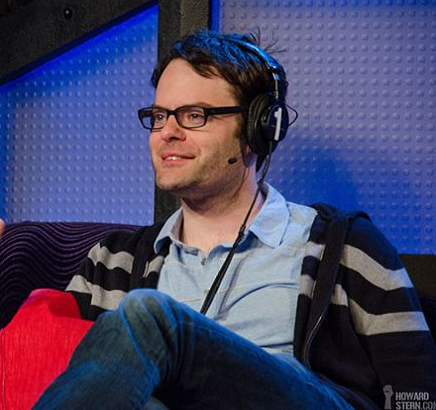 Bill Hader has slammed Justin Bieber's turn as a host on SNL.
The former Saturday Night Live performer was unimpressed when the "Baby" hitmaker hosted an episode of the comedy sketch show because he arrived on set with a huge entourage. "Justin Bieber showed up with like 20 guys. He had a guy holding a slice of pizza. A guy holding a Diet Coke. You're trying to fight through all these people to get dressed," he told Howard Stern on his Sirius XM radio show.
While Bill hated working with Bieber, he praised Justin Timberlake for his down to earth attitude. Speaking about the "Mirrors" singer, he said, "He's great. Also, the guy doesn't show up with anybody. Timberlake, it was just him. He's a real class act, that guy."
Click to continue reading Bill Hader Blasts Justin Bieber, Praises Justin Timberlake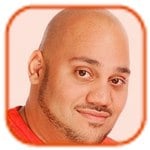 Posted by Andru Edwards Categories: Prime Time, Reality, NBC, Features,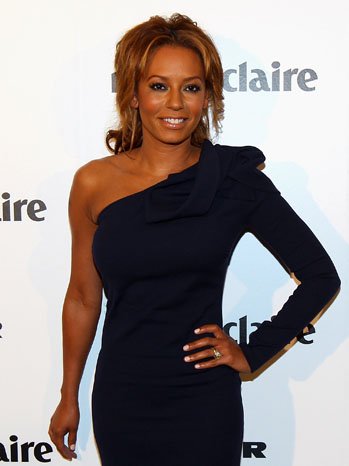 Mel B says the new America's Got Talent judging panel is a "discombobulated" but "feisty" group.
The Spice Girls singer is to judge on the new season of the hit talent competition along with supermodel Heidi Klum and says the panel - which includes radio personality Howard Stern and comedian Howie Mandel - all have unique quirks that makes for an interesting dynamic on set.
"They're really nice actually. We all get on. We're a bit of a feisty panel. We all hang out afterwards; so far so good. [Howard] is completely inappropriate and out of everybody on the panel, I get along with him the most! Howard is a bit grumpy sometimes. Heidi Klum is very sweet; we're really good friends. Howie Mandel is a germaphobe - he rides around in his private jet, and then me and Heidi get to ride around in his private jet, too, but you still can't touch his hands! So between the four of us, it's a completely discombobulated group that somehow get on."
Click to continue reading Mel B: 'America's Got Talent' Judges Are Feisty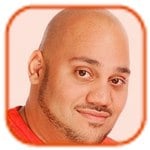 Posted by Andru Edwards Categories: Prime Time, Reality, NBC, Gossip, News,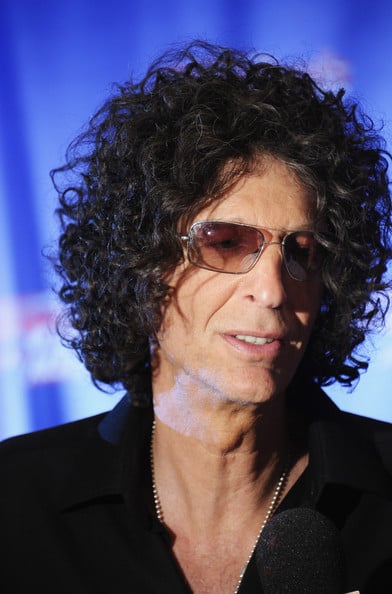 Howard Stern will return to America's Got Talent.
The 58-year-old radio host impressed viewers with his performance on his first season of the show last year and NBC praised his "towering presence and opinions" when announcing his decision to sign up for a new series.
Paul Telegdy, president of NBC's alternative and late-night programming said, "Howard Stern's towering presence and opinions on last season's show as a new judge made a dramatic impact and added a sharper edge to the fascinating developments on stage."
Howard's fellow judge Howie Mandel is also set to return although Sharon Osbourne quit the panel earlier this year after claiming NBC fired her son Jack Osbourne via email from reality show Stars Earn Stripes following his diagnosis with multiple sclerosis (MS).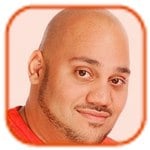 Posted by Andru Edwards Categories: Prime Time, Reality, NBC, Gossip, Rumors,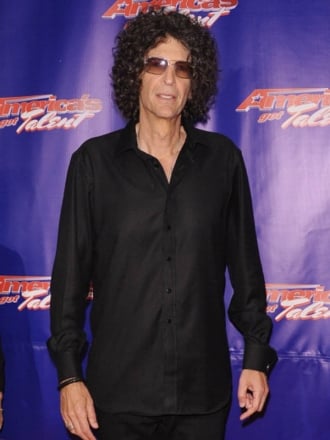 Howard Stern is reportedly ready to quit America's Got Talent.
The outspoken radio star - who replaced Piers Morgan this year - is said to have dropped major hints he will not return for a second stint as a judge on the popular reality TV series amid rumors the show's format will be completely overhauled for its eight series.
"AGT is massively successful, but every TV show needs a refresh to make it the best it can be. At this time, there are questions over whether Howard wants to return," a source said.
Speaking on his radio show last week, the popular radio host - for whom the show moved from Los Angeles to New York - admitted he recently realized he didn't need to be "all over the television."
Click to continue reading Howard Stern Quitting America's Got Talent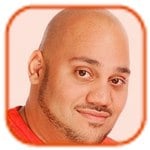 Posted by Andru Edwards Categories: Prime Time, Reality, NBC, Gossip,
Sharon Osbourne hasn't been asked to return to America's Got Talent.
The TV presenter recently hinted she may not return to the show, but insists no decision has been made yet although she says six years is a long time to be in the job and claims she hasn't even been approached about a return.
"I mean, I never know what I'm doing tomorrow let alone today. Six years is a long time to be on any show. I love the show. It is actually personally my favorite show on TV. I love what the show does, I love the people I work with. But I would have to think about me, I have to think about what I want to do. I don't know [if I'd return]."
Recently, the feisty wife of Ozzy Osbourne responded to a tweet from fellow judge Howard Stern which suggested she wanted more money for a new series of the reality TV show, with a tweet claiming salary is not the reason she is leaving. "I just didn't like the fact that it got out that it was because of money. It's not because of money. They've asked Howard back, they haven't asked me back. So, who knows in this business?" she explained.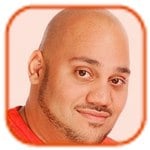 Posted by Andru Edwards Categories: Movies, Music, Divorce,
Russell Brand says that he and ex-wife Katy Perry practiced "wheelchair porn" during their marriage.
The comedian joked that the singer spent most of their time together in a chair used to aid people who have genuine trouble with walking. "She was very willing to do wheelchair porn. That woman spent 90 per cent of our marriage in a little electric wheelchair," he joked in an interview with Howard Stern.
Russell admitted that his sexual tastes have become tamer in recent years: "I don't want porn anymore. There is no market for it in my life. I've got no kind of weird predilections especially."
During the same interview, the Brand X host confirmed that he is dating Isabella Brewster. Brand also described Perry's single "Wide Awake," which is thought to deal with the breakdown of his and Perry's marriage, as a "nice song."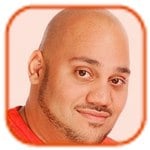 Posted by Andru Edwards Categories: Music, Prime Time, Reality, Talk Shows, FOX, Gossip,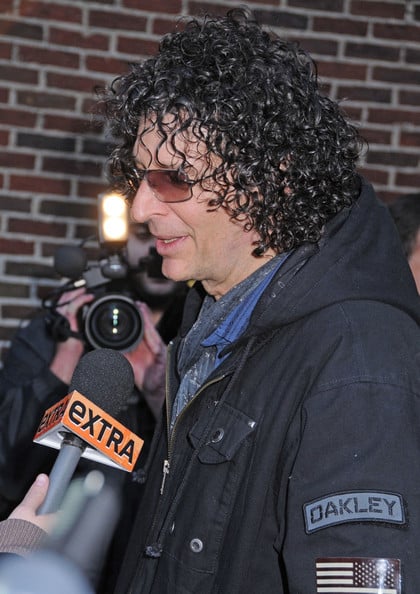 Howard Stern wants to see the "train wreck" Britney Spears is on The X Factor. The 58-year-old America's Got Talent panelist said that the 30-year-old pop star's appearance will be gripping viewing because of her level of intelligence.
"I think it's a wonderful decision. Britney still thinks the earth is flat," the outspoken longtime radio presenter said.
Speaking at a press conference at New York's Friars Club on Thursday, Howard joked that Britney - who is a mother of two children - may not be able to function at her new job where she will replace either Paula Abdul or singer Nicole Scherzinger: "I can't imagine... I think we're going to tune in to see her, to see if she can function through the thing."
The controversial talent show judge added, As far as any real criticism, I think Simon[Cowell] and LA Reid will do that. As far as criticism, I think Britney will sit there and eat a lollipop and wear a sexy outfit... I'll tune in to see what kind of train wreck she is, absolutely."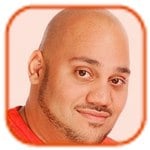 Posted by Andru Edwards Categories: Prime Time, Reality, NBC, Announcements, News, Rumors,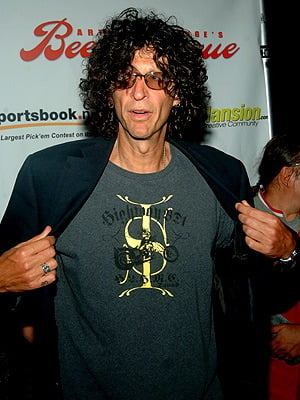 Shock jock Howard Stern is in talks to be a judge on America's Got Talent.
The radio host is said to be in "serious negotiations" with network NBC to replace Piers Morgan - who announced his departure earlier this week - and join the panel alongside Sharon Osbourne and Howie Mandel. According to the Wall Street Journal, if successful, Howard could earn around $15 million a year for the show, which is one of the most successful on US television in the summer months.
He has previously hinted he would enjoy being a panellist on a talent show like American Idol, but was unsure if it would ever happen. Discussing then-judges Simon Cowell, Randy Jackson, Kara DioGuardi and Ellen DeGeneres, he said last year, he said, "They've got a bunch of people on there who don't have an opinion. Judging is an interesting thing. What I do for a living is a lot more complicated than judging. I have to wake up people. I compete in radio markets and to sit there and judge a karaoke contest, the one criteria would be to have an opinion. It seems that two or three of the judges barely have an opinion."
Click to continue reading Howard Stern In Talks For America's Got Talent
© Gear Live Inc. – User-posted content, unless source is quoted, is licensed under a Creative Commons Public Domain License. Gear Live graphics, logos, designs, page headers, button icons, videos, articles, blogs, forums, scripts and other service names are the trademarks of Gear Live Inc.