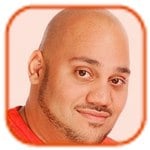 Posted by Andru Edwards Categories: Features, HDTV, Home Entertainment, PC / Laptop
Check out out HTPC on a Budget series and join us in building a great HTPC for under $1,000.
Over the next few weeks, we are gonna be working on a special project that we hope you guys will get a kick out of. You see, as gadget enthusiasts, we know that we all love when technology can make our lives easier, or when it is just downright cool. However, recent developments in the economy are going to lead to a tightening of the budget (if it hasn't already), and we thought we'd try and see if we can build something awesome at a reasonable price. The task? We want to build a great home theater PC (HTPC), made with great parts, for under $1000 USD. You can follow our progress at our HTPC on a Budget page. Or, if you're too lazy to hit that link, here's a list of topics:
So, what are the goals of our HTPC project? Well, besides the aforementioned $1,000 limit, we have a few other things we want out of it. First, we want it to remain fairly quiet. After all, this thing is going to be use to watch movies and television. We don't need any extra fan noise coming from it. Secondly, we want it to put out a high definition signal, with connections that use today's technology. Ideally, that means it will have an HDMI out port, so we can get both high definition and surround sound out of this thing.
Click to continue reading HTPC Series: Let's build a budget HTPC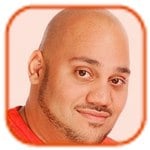 Posted by Andru Edwards Categories: Apple, Features, Music, Software
Earlier today during the MacWorld 2009 keynote, Apple announced that the iTunes Store was on the way to completely dropping DRM. As of today, 8,000,000 of the 10,000,000 tracks are now available as DRM-free iTunes Plus tracks, and that even includes music videos. We figured we'd give you a quick look at how you go about upgrading your library of purchased content.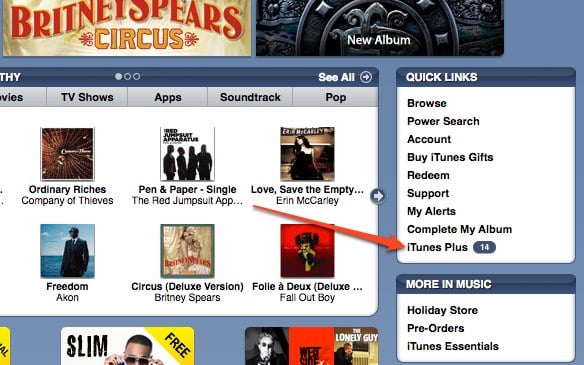 So the first thing you want to do is go to the iTunes Store, and look on the right-hand side. You'll see "iTunes Plus" as one of the links, with a number next to it. That number represents the number of pieces of content that you have available that can be upgraded. Click on that.
Click to continue reading How to upgrade your iTunes purchases to DRM-free iTunes Plus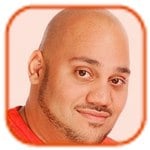 Posted by Andru Edwards Categories: Full Episodes, Gizmatic, Apple, Features, PC / Laptop, Podcasts, Videocasts, Videos
Last month, Apple released their long-awaited and redesigned MacBook Pro notebook, which spurred a bunch of excitement for all gadget lovers out there. The new unibody enclosure is sleek, and Apple even went out of their way to make it easy to upgrade the critical components that live inside the notebook yourself. Behind one door lies the hard drive and battery, both user-replaceable. Remove a few more screws, and you have direct access to your RAM.
Of course, these things are better explained in video than they are in text, which is why we're here. In this episode of Bleeding Edge TV, we give you a full tutorial on what you need to do to upgrade the RAM in your new MacBook or MacBook Pro. If you are wondering why you'd want to do this, well, just compare the cost of what Apple charges you for 4GB of RAM versus the cost of buying the RAM yourself from a place like Newegg. You'll save yourself a couple hundred bucks if you have a few minutes to spare.
Check out the tutorial, and let us know how it goes for you if you end up giving it a try.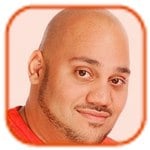 Posted by Andru Edwards Categories: Gizmatic, Short Bytes, Features, Home Entertainment, PC / Laptop, Podcasts, Portable Audio / Video, Videocasts
So, a few days ago, we hit you with our TakeTV unboxing video, where we showed you everything that was inside the SanDisk Sansa TakeTV package. Today we wanted to follow it up and show you how you go about setting the thing up, just to prove that it really is as simple as it looks. We hook up the TakeTV device to our Samsing LCD HDTV in under a minute.
Stay tuned - we will have another video up in a couple of days that shows the actual usage of the device - putting videos on it, playing them through the dock, etc.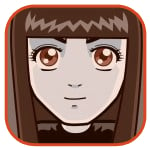 Posted by Sheila Franklin Categories: Household, Misc. Tech, Science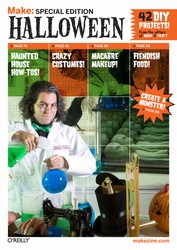 There are only about 3 weeks left until All Hallows Eve, so if you want to get adventurous this year be sure to check out the Special Halloween Edition from the editors of "Make" and "Craft " for the holiday. Inside, you'll learn how to make flaming LED skulls, laser jack-'o-lanterns, and mechanical ghoulies. You can also find makeup and a recipe for blood-spurting wounds as well as DIY coffins, tombstones, and decorations. All this (and a trip or two to Radio Shack) is available for $9.99.
Read More

| Make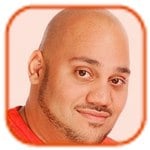 Posted by Andru Edwards Categories: Hack Attack, Short Bytes, Apple, Cell Phones, Features, Mods / Hacks, Podcasts, Portable Audio / Video, Software, Videocasts, Videos
Okay, we know that since Apple released the iPhone, you've all been wanting to modify it to do your bidding. Over on the OS X side of things, we have iFuntastic, which provides a slick GUI interface for modding your device. New to the Windows side of things is iBrickr. iBrickr is the Windows application that makes it dead simple to modify your iPhone, add and manage custom ringtones, and install third-party applications. We give you a full tutorial of how it all works in this episode.
Read More

| iBrickr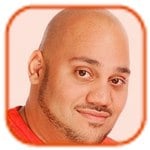 Posted by Andru Edwards Categories: Full Episodes, Gizmatic, Design, Features, PC / Laptop, Portable Audio / Video, Videocasts, Videos
While the release of the newly redesigned aluminum and glass iMac have been fantastic, the fact that they ship with just 1 GB of RAM by default isn't so exciting. We knew immediately that this called for a RAM upgrade in the iMac, and we were happy to find that installation has gotten easier and easier as new iMac models are released (although there is a particular spot of trouble, which is featured at the end of the video in the outtakes.) In the past, we been both disappointed and delighted with iMac RAM installation. In this episode, we show you how to upgrade the RAM in the new iMac in a step-by-step manner - at a far less expensive price than you would have to pay Apple to do it. Hit the video for the full scoop.

Posted by Lolita Beckwith Categories: Misc. Tech, Mods / Hacks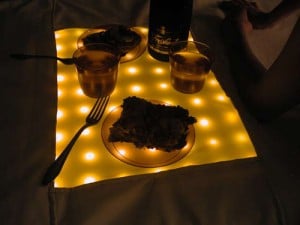 We at Gear Live rarely cater to the craftsy, DIY, "Maker Faire"-types (you know who you are), so here's a little something for you: The LED Picnic Blanket. It's a water-resistant blanket that glows with romantic lights, perfect for an evening date with that special someone. Plus, it has a hard center, so that sangria won't spill all over the grass and ruin the mood. Being more gadgety than craftsy, we wish we could just buy this blanket, but until someone patents it, click below to learn how to make it.
Read More

| Instructables via Craftzine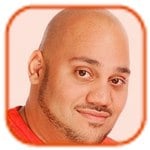 Posted by Andru Edwards Categories: Apple, Cell Phones, Internet, Mods / Hacks, Software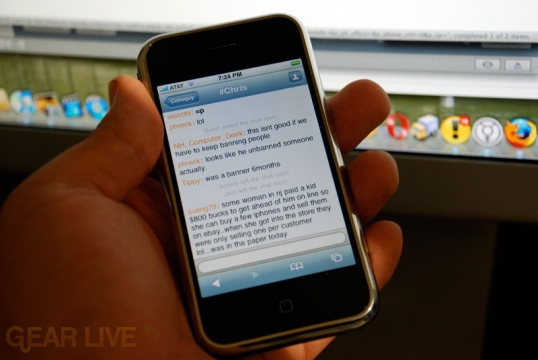 Since the iPhone launched, we have been on the lookout for all the cool web apps that we were sure would begin to show up. We have had quite a few come along, but just a few minutes ago we were able to log in to IRC on our iPhone, and thought that was pretty nifty. So much so, in fact, that I thought we'd share the process on how to do it yourself. Do note, though, that we used Colloquy to help us out here - that is an OS X application, so you do need a Mac to use this method.
So, here are the steps you want to take:
Click to continue reading How To: Use IRC On The iPhone With Colloquy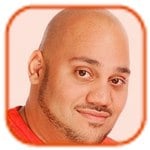 Posted by Andru Edwards Categories: Features, Mods / Hacks, PC / Laptop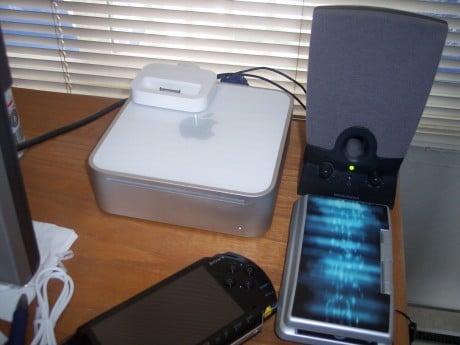 Recently I picked up a PowerBook, and while I expected it to be "okay", I did not expect to fall in love with OS X the way that I have. I am completely smitten. So much so that I had to pick up a Mac mini so that I would have a desktop Mac solution (and because it just calls your name when shopping at the Apple Store). The 80 GB version struck my fancy, but soon I realized that I am not one that enjoys playing mouse cursor beach ball all that much. The mini had half a gig of RAM in it, but the 4200-RPM drive was just holding me back. It was time to upgrade to a 5400 RPM 100 GB drive. Rather than taking it in to a service center where they would overcharge me, I did it on my own. If you want to upgrade your Mac mini's hard drive, read on for our tutorial which takes a look at backing up your data, replacing your hard drive, and restoring your data.
Click to continue reading HOW TO: Back Up And Upgrade The Mac mini Hard Drive
© Gear Live Inc. – User-posted content, unless source is quoted, is licensed under a Creative Commons Public Domain License. Gear Live graphics, logos, designs, page headers, button icons, videos, articles, blogs, forums, scripts and other service names are the trademarks of Gear Live Inc.