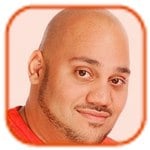 Posted by Andru Edwards Categories: Features, HDTV, Home Entertainment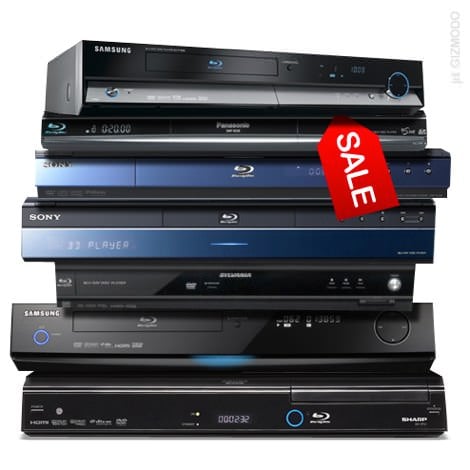 The benefits of Blu-ray are crystal clear: Video from traditional DVDs contains fewer than 350,000 pixels, while 1080p HD video packs more than two million, which translates to sublime, high-resolution detail. If you want to make the most of your 1080p HDTV, you should upgrade to a Blu-ray player.
And there's never been a better time to do it. The technology has matured, and the current crop of Blu-ray players offer stellar HD picture quality, fast disc-handling, and extras like integrated Wi-Fi, audio and video streaming, and in the case of Sony's Internet TV Blu-ray Player, Google TV, which brings Web search and other Internet features right to your HDTV.
These days you can find a very solid, well-rounded player for less than $200 if you do some smart online shopping. Still, there are a lot of choices out there. Here's what you need to consider when choosing the right Blu-ray player:
Click to continue reading How to buy a Blu-ray player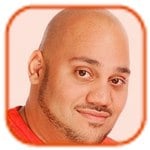 Posted by Andru Edwards Categories: Apple, Cell Phones, Handhelds, Home Entertainment, Internet, Rumors, Software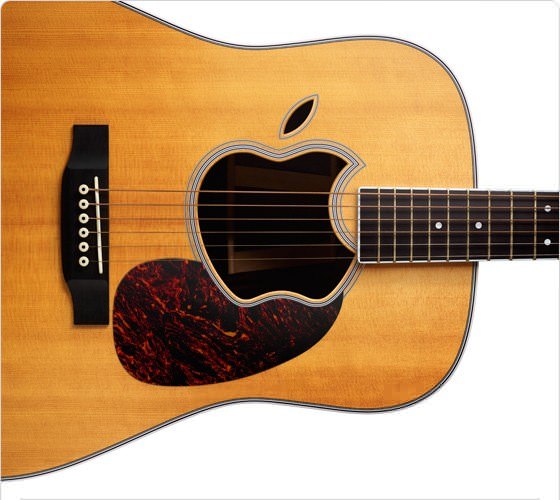 In just a few minutes, Apple will be live-streaming one of their own events for the first time, and we wanted to make sure you had the details on how to tune in. All you need to do is head to the Apple website at 10:00AM PDT today, and it should come right up—provided you've got the right hardware. According to Apple:
Viewing requires either a Mac running Safari on Mac OS X version 10.6 Snow Leopard, an iPhone or iPod touch running iOS 3.0 or higher, or an iPad. The live broadcast will begin at 10:00 a.m. PDT on September 1, 2010 at www.apple.com.
The fall music event is expected to bring news of an updated iPod touch with Retina Display and dual cameras with FaceTime functionality, a super-small touchscreen iPod nano, and a new take on the Apple TV. We're guessing that this whole live streaming this is because Apple wants to show off their streaming technology, since it will likely be a big part of their Apple TV and iTunes initiative this morning. We're also hoping to hear about that white iPhone 4 and iOS 4 on the iPad.
Read More

| Apple Event Live Stream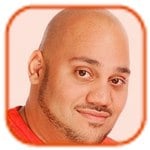 Posted by Andru Edwards Categories: Features, Social Media

So Facebook just launched Facebook Places, a feature that lets you check-in to local spots, and even lets others check you into those spots without your knowledge or approval by default. We figured some wouldn't appreciate that, and would want to opt-out of some or all of the Facebook Places functionality, and we wanted to fill you in on just how to do it.
First, log in to Facebook and choose Privacy Settings from the Account menu at the top right. Click on Customize to get to where we need to go. The first area we want to check is called "Things I Share." One of the categories is "Places I check in" - this is set to be visible to all your friends by default, and you can make that more or less restrictive in this area. Right below it is an option titled "Include me in 'People Here Now' after I check in" which is also on by default. This lets anyone know you are at a location if they are also there, or nearby.
The last option is the one that lets others check you in against your will, and it's enabled by default. Scroll down to the "Things Others Share" area, and you'll see a Enable/Disable toggle for "Friends can check me in to Places." If you don't want others associating you with a location, you can turn that off here.
There you have it! We're sure Places is going to be huge for Facebook, and that a lot of people will be joining in on the fun, but we also know there are a bunch of you that would rather not be involved, so we wanted to let you know how to shut it off.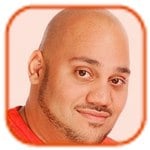 Posted by Andru Edwards Categories: Apple, Cell Phones, Handhelds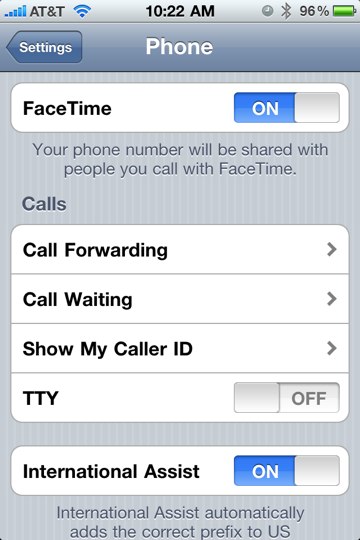 FaceTime is one of the major new iPhone 4 features that set the smartphone apart from others, but we've been hearing that quite a few people are unable to place a FaceTime call from their iPhone 4, despite both parties being connected to Wi-Fi, which is the only requirement. In fact, we had the same issue when we tried to fire up our first FaceTime chat while at the Apple Store during iPhone 4 launch. I immediately walked over the to Genius Bar, figuring that my iPhone 4 wasn't recognizing the fact that it had a front-camera or something, and the Genius was stumped, too. He was also in charge of handing out iPhone 4 units, so we didn't have his full attention anyway. While he was doing his thing, we looked through the Settings area to see if there might be something there. As it turns out, there was.
For whatever reason, not all iPhone 4s are shipping with FaceTime enabled. The person I was with had just bought his iPhone 4, same as I did, and his had FaceTime enabled by default, while mine was disabled by default—both straight out of the box. If you are experiencing the same, first thing you should do is go into Settings, then Phone. Right beneath your phone number will be the FaceTime toggle. Switch it to "ON" and you are good to go.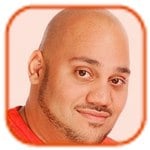 Posted by Andru Edwards Categories: Microsoft, Software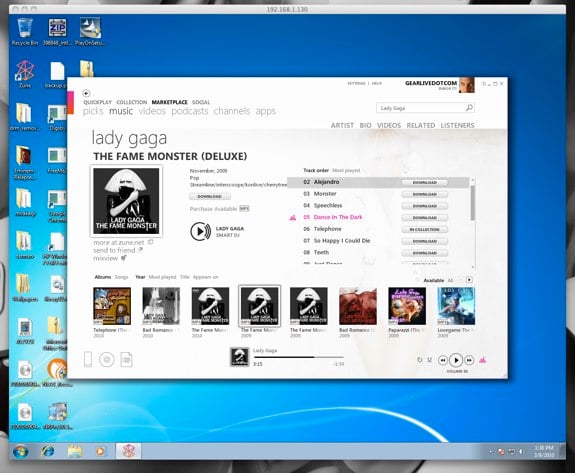 So, after upgrading my PC from Windows 7 Ultimate 32-bit version to Windows 7 Ultimate 64-bit edition, I quickly determined that using Remote Desktop Connection for Mac 2.0 to connect to the PC resulted in no sound coming through the audio redirection feature. It took a bit of Googling to figure out exactly what was going on, but as it turns out, the x64 editions of Windows Vista, Windows 7, and Windows Server 2008 simply don't include the audio redirection feature for the Remote Desktop Mac client. You'd think Microsoft would fix this themselves with a patch, but instead, they offer a Hotfix download. If you are unfamiliar with Microsoft Hotfixes, it's pretty much an annoying process. You head to the kb article to find out about the problem, then request that a link to the hotfix download be emailed to you (because they couldn't just put a download link on the help page?,) then you download the fix and attempt to open it. You then realize that the email with the download link also includes a password that you need in order to even run the fix.
C'mon, Microsoft, can we improve this asinine process?
At the very least, at the end of the day, the Hotfix worked, and I am again able to remote in to my PC from my Mac to listen to Zune. Good times.
Read More

| Hotfix: Audio Redirection in 64-bit Windows for Remote Desktop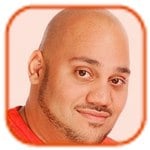 Posted by Andru Edwards Categories: Cell Phones, Handhelds, Wireless / WiFi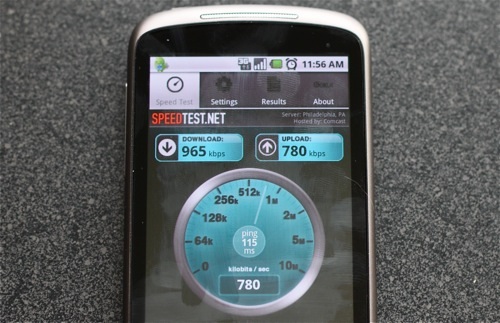 If you're a Nexus One owner, you may be well aware of the 3G issue that the device has, where it won't connect to (or stay connected to) 3G, constantly falling back to EDGE. We know not all have experienced this oddity, but it's enough of a problem that we've been getting emails about it, asking if there was a fix. Luckily, Kevin Tofel over at jkOnTheRun seems to have figured out a fix, and it's simple to do:
Go into Settings
Select "Wireless & Networks"
Choose the "Mobile Networks" option near the bottom
Go into the "Network Operators" section. The Nexus One will do a search for GSM networks around you.
When the search is complete, tap the "Select Automatically" option. The phone should respond with "Registered on network."
That should do it! According to Kevin, he hasn't been able to get 3G access from his home in the 10 days that he's had the device. After doing the above, he's been speeding along on 3G non-stop, even after reboots. If you're experiencing similar issues, give it a try, and let us know how it works for you!
Read More

| jkOnTheRun


Posted by Alex Lifschitz Categories: Accessories, Features, Xbox 360, Xbox Live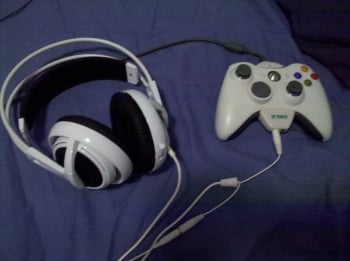 If you're anything like me, and I'm making an assumption here (because that's what irresponsible journalism is all about), you might only have so much money to go towards fancy gadgets and various electronic compensations for a strikingly diminished sense of personal worth. That can lead to some trouble if, for instance, you have a decent gaming headset that you want to use for your Xbox 360 instead of a bona-fide sound sytem, since you can no longer use Xbox Live without Microsoft's proprietary, flimsy headset.
A few headsets, like those from Turtle Beach, alleviate this problem by offering individual chat volumes and the ability to both listen to your game and communicate with your buddies. It's a worthy investment, but a bit of a waste if you already have a good gaming headset - dedicated XBL headsets can hover around the $150 range. All you need is a $5 adapter and zero soldering.
Hit the jump to see what you need.
Click to continue reading How To Use Your Gaming Headset with Xbox Live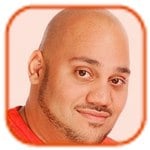 Posted by Andru Edwards Categories: Full Episodes, Gizmatic, Features, PC / Laptop, Podcasts, Software, Videocasts, Videos
In this episode, we give you a look at a bunch of the new little features that you'll find in Windows 7. They're all small things that, we think, will lead to a nice increase in productivity and time-saving. We are talking about things like Aero Peek, Snap, Pin, and the like. None of those terms ring a bell? Then you might wanna hit the play button up there on this episode of Bleeding Edge TV.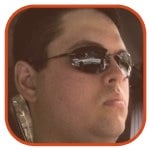 Posted by Dan Hughes Categories: Cell Phones, Google, Handhelds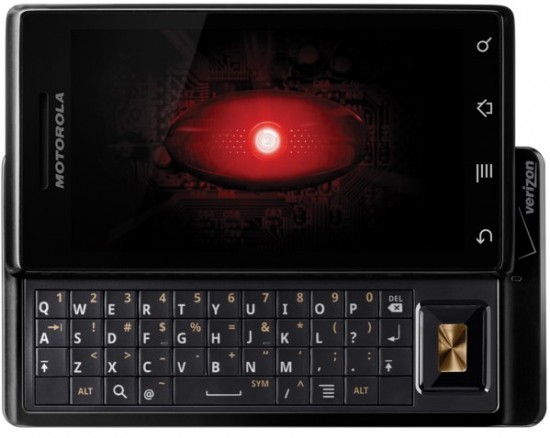 We recently reported an issue regarding the Motorola DROID and it's MMS problem, and it looks like we've tracked down the issue.
After some hefty research (read: lots of Googling and failed MMS messages,) we finally stumbled upon a post over on Howard Forums from a user who seemed to identify this issue. We have tested it successfully, both purposefully breaking and then fixing our ability to send MMS.
The culprit: parentheses around your contact's area code. If your contacts have parentheses around them when they are synced to the phone, the Droid faithfully preserves that. However, when the address is used for an MMS transmission (and ONLY MMS, for some reason), it glitches out and fails. [Ed. note: What an absolutely ridiculous bug!]
Here's how to fix the DROID MMS issue, if you are experiencing it:
Delete any open threads containing the user you want to MMS, including any text message threads. Otherwise, it will pull the address form the thread instead of using the new one.
Edit the contact, removing the phone number and retyping it in. Notice the Droid will type the hyphens in itself, but will not place parentheses. Make sure to do this on EACH form of data this may synchronize from (e.g. Corporate AND Google contacts, if this person is in both. Haven't figured out if parentheses coming from Facebook can cause a problem.)
Soft reset the phone.
Attempt the MMS.
This worked for us. Drop us a comment and let us know if it worked for you. There have been some reports of the problems reoccurring, and so we'd like to know your circumstances.
Personal note: Make sure you edit the information that syncs to your phone so it has no parentheses. I know I exported my contacts from Outlook, and imported them into Google, and Outlook puts parentheses by default, so that is why none of my contacts worked in the first place, but we COULD send to the guy at Verizon Wireless (because we typed in his number directly.) I'm wondering if somehow the parentheses data is somehow being synced back to the phone.
We've reported the situation to Verizon's Wireless Data Technical Support team, who thanked us for the information. (Direct quote: "Awesome.")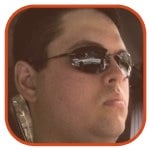 Posted by Dan Hughes Categories: Cell Phones, Google, Internet
Today, Google "announced" a feature that technically already existed before now, but giving it a name makes it more real, right?
Google says that by taking advantage of the conditional call forwarding feature your carrier provides, you can forward calls that you do not answer on your phone to your Google Voice phone number, thereby replacing your company's voicemail with Google's. This functionality has actually always existed: Google Help forums reveal countless people already were setting up their functionality long before Google made this announcement.
It boils down to setting up your call forwarding feature (*71 or the like) to forward to your Google Voice number (or your "Access Number" if you sign up "Without a Google Number"). Then, when your call is forwarded to the Google Voice number, the voice mail is logged and transcribed and stored online, with delivery options such as email or text message to your cell phone. You don't get all the features you get if you use an actual Google Voice number for people to call, but it is still a nifty service.
A bit more information about Google Voice after the jump.
Click to continue reading Use Google Voice voicemail with your current number
Read More

| The Official Google Blog

© Gear Live Inc. – User-posted content, unless source is quoted, is licensed under a Creative Commons Public Domain License. Gear Live graphics, logos, designs, page headers, button icons, videos, articles, blogs, forums, scripts and other service names are the trademarks of Gear Live Inc.