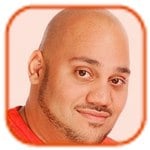 Posted by Andru Edwards Categories: Apple, Internet, Storage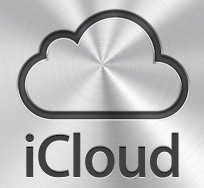 Today my brother asked me how he could access his MobileMe iDisk now that he had upgraded to iCloud. I told him that he should just look in this Finder, without realizing that iDisk is gone for many MobileMe users who've migrated over to iCloud. However, there's still a way to get to your iDisk (at least, until Apple pulls the plug on MobileMe for good next year!):
Open Finder and press ⌘K (Command + K)
Enter 'https://idisk.me.com/yourMobileMeName' as the Server Address (without the quotes)
Click the Connect button
Your iDisk should mount in the Finder, although it may ask you for your MobileMe password first, if it isn't saved to your Keychain.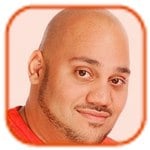 Posted by Andru Edwards Categories: Features, Internet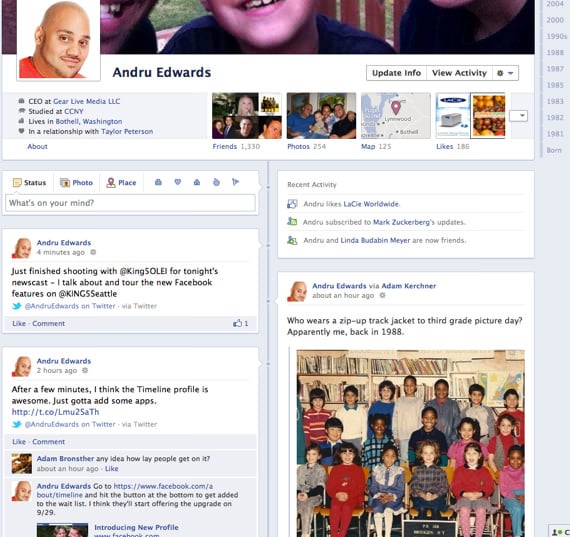 So you saw the new Facebook Timeline feature that the company will be rolling out in the next few weeks, and don't feel like waiting? Well, you can make it happen right now just by following a few simple steps. Here's how to grab hold of that new hotness:
First, head up to the search field of your Facebook page and search for "developer." Click on the first result, and allow the app to access your account. This is an official Facebook app.
Go into the Developer app and create a new app. Call it anything you want, and agree to all the privacy agreements.
Go into your app settings area, find the Open Graph area and click on "Get Started using open graph"
Create any action for your app, again it can be anything you'd like. "Watch" a "movie" is nice and general.
Submit and click through the confirmation pages at the bottom.
After a minute, go back to the main Facebook.com page, and at the top you'll see an invite to try out Timeline
Accept!
That's it - you'll now have access to the new profile page - make it pretty! You can also see the Timeline profiles of other users (here's mine - feel free to subscribe!)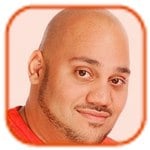 Posted by Andru Edwards Categories: Cell Phones, Editorial, Hot Deals
Yes, you can get a free cell phone with government assistance. If you make very little money, or you're part of other federal programs such as public housing, food stamps, SSI, or Medicaid, you can get a free mobile phone paid for by a fee on everyone else's phone bills.
This program has been around for years. According to the FCC, the government has been subsidizing landlines since 1984; the program, now called LifeLine, added mobile phones in 1997. LifeLine was enhanced in 2005 during the Bush administration, and TracFone's SafeLink, the first purely free LifeLine phone brand, started disbursing free phones in 2008.
"The telecoms haven't done a very good job promoting LifeLine, and the penetration rates have been dismal," said Jose Fuentes, Tracfone's director of government relations. TracFone operates SafeLink.
LifeLine is funded by the Universal Service Fund, which you see as a surcharge on your phone bill. Established by a 1996 law, the USF makes sure that people who live in rural and low-income areas, as well as schools and libraries can get phone service. It doesn't make a distinction between wired and wireless phones; you can get a subsidy for either, but you have to choose one.
Click to continue reading Here's how to get free cell phone service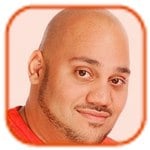 Posted by Andru Edwards Categories: Full Episodes, Gizmatic, Apple, Cell Phones, Features, Podcasts, Product Reviews, Software, Videocasts, Videos
In this episode we give you a first look at over the air updates in iOS 5! With the release of iOS 5 beta 4, Apple is now testing OTA updates, allowing users to update their iOS devices without connecting them to iTunes. Instead, the update happens right on the device itself, using Wi-Fi or 3G. We give you a look at how the process works on an iPhone 4 running iOS 5 beta 4 on a Wi-Fi network.
Big thank you to Carbonite and JackThreads for sponsoring the show - be sure to check them out! Carbonite offers off-site backup of your computer, and you can get two free months (no credit card needed!) by visiting Carbonite and using promo code TPN. As for JackThreads, we've got exclusive invite codes that give you $5 to use towards anything you'd like.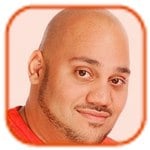 Posted by Andru Edwards Categories: Features, Internet, Music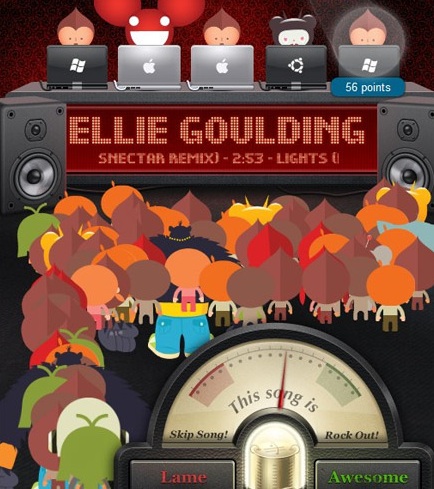 Anyone who's been around the Web might be familiar with a little site called turntable.fm. Many are unfamiliar with how the site works, and others want to become top DJ's. While you wait for your Spotify invite, here's a guide to becoming a top DJ in the latest Web craze.
The site's currently in a semi-private beta. If one of your Facebook friends is in, you can get in, too. Once you're in, you start with 0 points, 0 fans, a long list of rooms to enter, and the option to create your own room. Here's our introduction to turntable.fm.
In my time on turntable, I've found that there have been a number of approaches to getting on the deck. The deck is the panel of five DJ slots. Some rooms don't have any regulations for getting a spot. Once there's an open slot, it becomes a massive click-fest. Other rooms, like the Chillout Tent, have a queue to which users can add their names. Some rooms have a queue with a song limit per DJ.
One of the best ways to earn points is to play to the room. If you're in an Alternative Rock room, do not play Justin Bieber. You probably shouldn't play Bieber in any room, even a Bieber room. If you're in the Chillout Tent, do not play Bob Dylan. It's happened before.
Don't be silent. The chat window is there for a reason. Engage your fellow DJs and listeners in conversation. Topics can range from the band playing to politics to the insanity of DJ Wooooo's room. If you're silent while spinning some tracks, others will assume you're away from the keyboard. AFK DJ-ing is not favored in any room. Step down from the deck if you're going to be gone for a while.
Click to continue reading Wanna become a top DJ on Turntable.fm? Here's how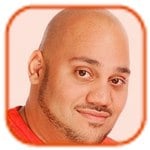 Posted by Andru Edwards Categories: Internet

This morning Facebook announced its new video calling feature, powered by Skype. We've been getting a bunch of reader questions asking just how the heck they enable it, so we figured we'd give you a quick how to. It's simple, but for some reason Facebook hasn't made it super clear. All you need to do is go to the Facebook Video Calling page and hit the green button to turn it on. You can then initiate a video chat session with any of your available friends. If they haven't already enabled the feature themselves, they'll get a prompt to install a plug-in, and you'll be chatting in no time.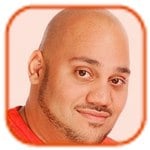 Posted by Andru Edwards Categories: Cameras, Features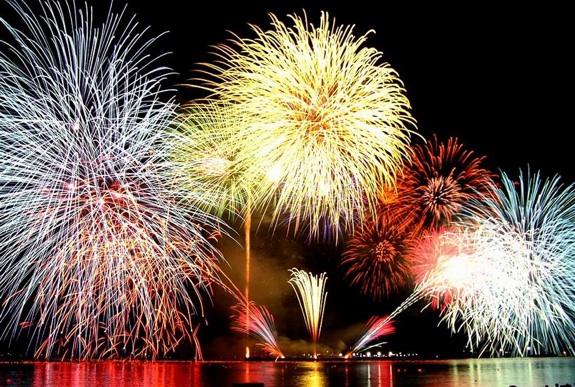 Being that it's Independence Day here in the USA, fireworks displays are gonna be starting in a few hours and we thought we could point you to some tips on how to capture some breathtaking fireworks photos. Here are teh top 10 fireworks photography tips to help you start thinking about your setup for tonight, and years to come:
Use a tripod to keep things steady
Use a camera with a remote shutter release (again, to keep things steady)
Frame your shot to anticipate where the fireworks will be
Shoot at a wider focal length
Set your aperture to somewhere between f/8 and f/16
Set your shutter to a long exposure
Shoot at a low ISO. Set it at ISO 100.
Turn off your flash
Shoot in manual mode rather than auto focus
Check on your results during the fireworks display so you can tweak as necessary
That's it! Of course, if you want to go more in-depth on those tips, you can head over to Digital Photography School to get more details on each of the ten tips listed here. Good luck!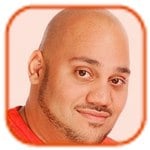 Posted by Andru Edwards Categories: Apple, Cell Phones, Editorial, Features
Coverage of the iPhone tracking "feature" has ranged from concern to outrage. "I don't know about you, but the fact that this feature exists on an iPhone is a deal-killer," wrote PCMag Columnist John Dvorak, shortly after news broke. Editor Dan Costa drew a softer line, writing, "Apple may not be actively tracking you, but it did turn your phone into a tracking device without telling you."
As frustrating as it is to learn that your iPhone has been spying on you, collecting an unencrypted treasure trove of your travels, the truth is we knew this was happening. Last June we reported that Apple updated its privacy policy, stating that it could, "collect, use, and share precise location data, including real-time geographic location of your Apple computer or device." How precise that location data is remains in question. What is clear, however, is that the update arrived alongside the release of iOS 4—the OS affected by the tracking feature—and identified the four devices (iPhone 3G, iPhone 3GS, iPhone 4, and iPad with 3G) affected by the tracking feature.
I'm not about to give Apple a pass on disclosure or execution. Who combs through an Apple privacy statement when the latest iOS software awaits? And, to "collect" and "share" user data is one thing; to retain it in an unprotected file is quite another.
However, I think it's important that, with a few days' hindsight, we move beyond the bombast, pin down the facts, and see what's actually there. To do this, I've taken a close look at what's at risk and, in empirical spirit, borrowed fellow PCMag software analyst Jeff Wilson's iPhone 3GS to see what I could learn of the man and the travels using Pete Warden's iPhoneTracker app.
Click to continue reading How to view the tracking data in your iPhone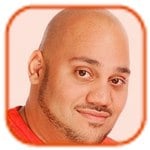 Posted by Andru Edwards Categories: Apple, Cell Phones, Mods / Hacks, Software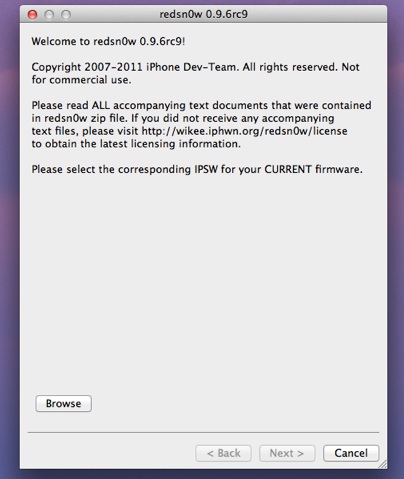 iOS jailbreakers have been waiting about a month for the arrival of an untethered jailbreak to be released, since the arrival of iOS 4.3. Well, the day has finally arrived, and you can now safely upgrade to iOS 4.3.1 and jailbreak it with RedSn0w 0.9.6 on Mac and Windows platforms. We've got a step-by-step tutorial for you, explaining the process from start to finish, after the break.
Click to continue reading How To: iOS 4.3.1 untethered jailbreak with RedSn0w and PwnageTool
Read More

| Dev Team via Redmond Pie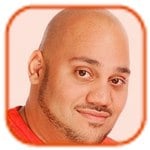 Posted by Andru Edwards Categories: Apple, Cell Phones, Features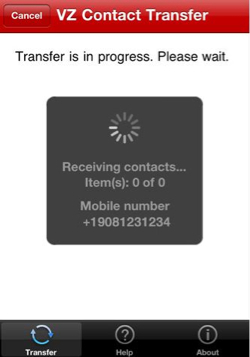 Dreading the hassle that comes with moving your contacts to a new phone? Don't despair. You can transfer your address book from your old phone into your new Verizon iPhone 4 in less than 10 minutes, you don't need a pen and paper, and in most cases, it's free.
Below are instructions for extracting your address book from most phones on the big four U.S. carriers—AT&T, Sprint, T-Mobile, and Verizon. There are only two things you need before diving in—active service on your current phone, and a Gmail account (unless you're already a Verizon Wireless subscriber).
Click to continue reading How To: Transfer your phone contacts to the Verizon iPhone 4
© Gear Live Inc. – User-posted content, unless source is quoted, is licensed under a Creative Commons Public Domain License. Gear Live graphics, logos, designs, page headers, button icons, videos, articles, blogs, forums, scripts and other service names are the trademarks of Gear Live Inc.