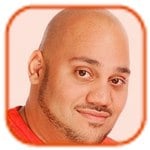 Posted by Andru Edwards Categories: Apple, Features, PC / Laptop, Podcasts, Videocasts, Videos
In this episode I show you how to open up the new Apple Mac Pro (late 2013), remove the included RAM, and install your own in order to give it a nice RAM upgrade. It's not too hard at all, and can save you a bunch of money when compared to paying Apple for extra RAM when placing your order. As you can see, the Mac Pro RAM upgrade process just takes a couple of minutes, and doesn't require any tools. Super easy! Here's where I buy all my RAM.
Apple has these on backorder for about 8 weeks, but if you order a Mac Pro from B&H Photo, you should be able to get one shipped out much sooner, if not immediately, and tax-free.
Don't forget to subscribe to Gear Live's YouTube channel!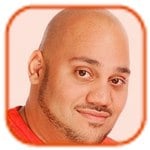 Posted by Andru Edwards Categories: Microsoft, Video Games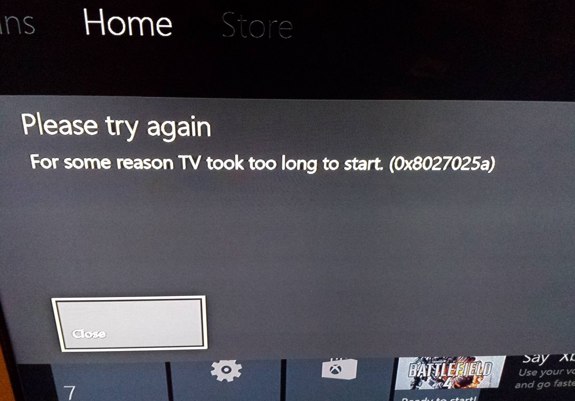 A few Xbox One early adopters have been writing in to ask for help with error 0x8027025a, and we're here to help. In case you haven't seen it, the full error reads:
Please try again: For some reason TV took too long to start (0x8027025a)
This occurs when the Xbox One has an issue with the television feed coming through the HDMI In port. It's fairly frustrating, because the term "0x8027025a" really doesn't mean anything to anyone, maybe save for some random Microsoft programmer in Redmond. The Xbox One offers no help in what you might be able to do to fix it either. If you see error 0x8027025a crop up when you try to watch television through your Xbox One, you need to do a hard reset. Fortunately, it's fairly simple:
On the physical Xbox One unit, press and hold your finger on the capacitive power button
Keep holding it until the Xbox One powers off
Once it is fully off (the light turns off and stays off for a few moments,) tap the button again to power the Xbox One back on
This should fix the error, and you should be able to watch television again. The reason that turning the Xbox One off from the controller, or tapping the power button (rather than holding it down) doesn't work, is because those two methods put the Xbox One to sleep in most cases. In this low-power state, settings and your session are saved in order to quickly being you back in to what you were doing. The problem is that the low-power setting simply doesn't clear of the TV error, and a hard reset is the only thing that'll work.
If you find that this doesn't work, or if you find an alternative fix, feel free to leave a comment!
Of course, if you're looking to get one, you can pick up an Xbox One now on Amazon.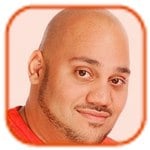 Posted by Andru Edwards Categories: Apple, Features, Podcasts, Software, Videocasts, Videos
We've got iOS 7 installed on one of our iPhone 5 units, and we give you a look at the setup process in Apple's new mobile OS. iOS 7 was announced at WWDC 2013, and the developer beta was released soon after. We're now running iOS 7 beta 2 We give you a look at the whole setup process, Control Center, notification center, and the new UI.
Don't forget to subscribe to Gear Live's YouTube channel!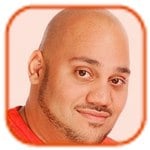 Posted by Andru Edwards Categories: Videos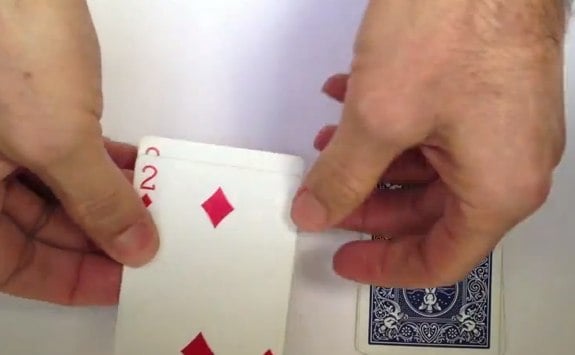 Here's a fun card trick that's fairly simple to pull off, and that you can teach children to do themselves.
"Remove any nine cards from an ordinary deck, shuffle them, and deal them face down into three piles. Choose any pile and note its bottom card. Then assemble the three piles into one, being sure to place the chosen pile on top.

Suppose the card you chose is the three of spades. Spell T-H-R-E-E, dealing one card face down onto the table with each letter. Place the remaining cards on top of these five and take up the whole packet. Now spell O-F, and again place the remaining cards on top of these two. Then spell S-P-A-D-E-S and place the remaining cards on top.

Now pick up the packet and spell M-A-G-I-C, dealing the final card face up. It's the three of spades."
Video demonstrating the trick after the jump.
Click to continue reading A super-simple card trick anyone can do [Video!]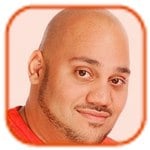 Posted by Andru Edwards Categories: Apple, Software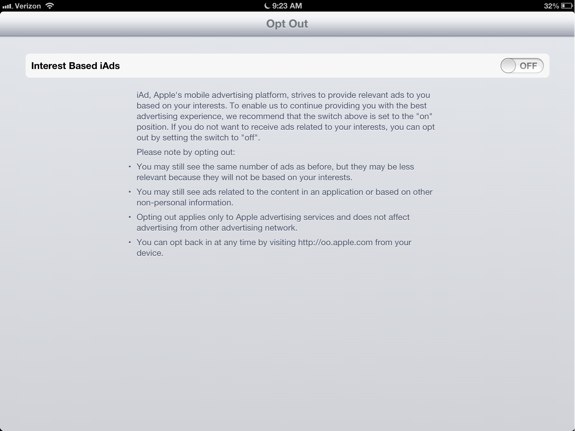 Recently, it has been reported that, with iOS 6, Apple has a new tracking mechanism built-in that allows targeted advertising. Basically, this just means that when there are ads in apps, that they can display ads that Apple feels will be more relevant to you, rather than having them be completely random. Some users don't appreciate any sort of behavior tracking, and would rather turn this feature off. One easy way to get to this setting is to visit the following address from your iOS device: http://oo.apple.com. That will redirect you to the opt out panel for Interest Based iAds. Turn the setting to OFF to disable the feature, and you'll no longer see ads that are targeted to your interests.
Click to continue reading How to disable Interest Based iAds and limit ad tracking on your iPhone and iPad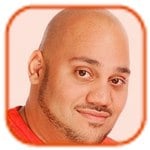 Posted by Andru Edwards Categories: DC Comics, Marvel Comics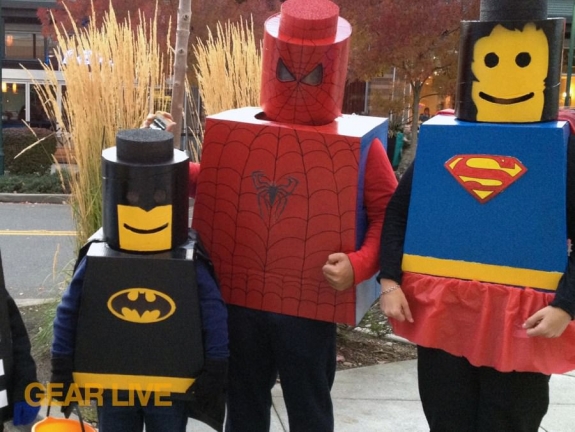 Over on our sister site Gear Live, we've got an article up that breaks down the steps required for your to build your very own LEGO Superhero Halloween costume. Since it's obviously comic book-related (just look at those Batman, Spider-Man, and Supergirl costumes up there!), we wanted to be sure and share it with our Comix411 readers as well. Anyone have any other cool and unique comic book costumes to share? Hit us in the comments!
Read More

| How to make a LEGO Superhero Halloween costume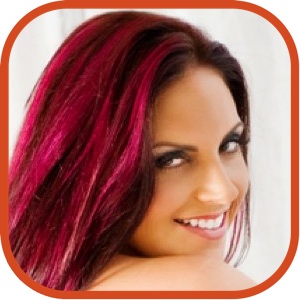 Posted by Taylor Peterson Categories: Design, Features, Household, Misc. Tech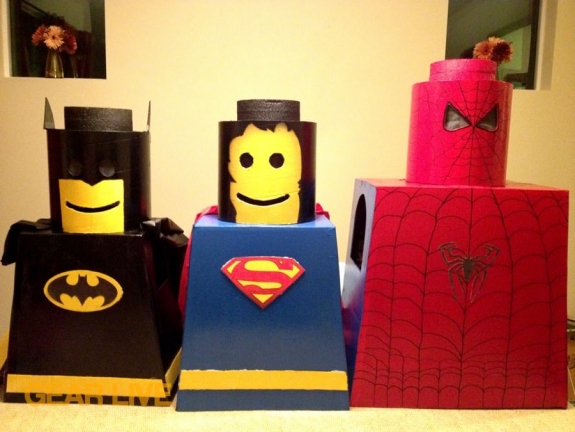 It's October, and that means that there are many people looking for a great Halloween costume. Rather than buying a cheap costume-in-a-bag, why not get creative and build something awesome? That's what we did when we became LEGO Superheroes last year, and we ended up getting non-stop compliments when it was time for tick-or-treating. Wanna know how we did it? Read on!
Click to continue reading How to make your own LEGO Superhero Halloween costume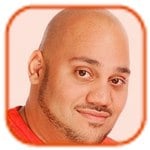 Posted by Andru Edwards Categories: Design, Features, Misc. Tech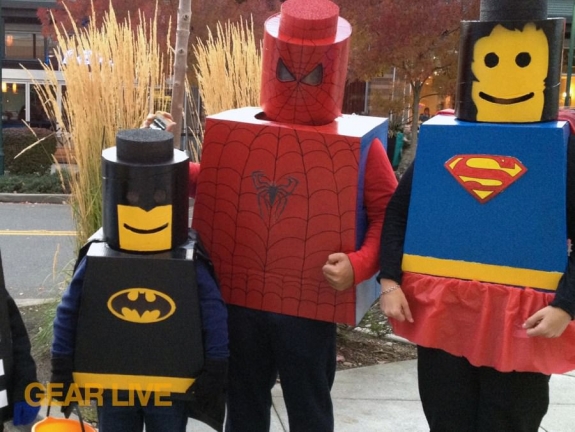 Last year, my family took the time to build our own Halloween costumes from scratch. We chose LEGO Superheroes, and It was a daunting task. We put in the time, though, and in the end, we had some amazing costumes when it was time to party. We're working on our full tutorial of how you can build your own LEGO Superhero costume like ours, and you don't even have to be Batman, Spider-Man, or Supergirl--this works for any character you can think of! While we put the finishing touches on that one, why not check out our LEGO Superhero Halloween costume gallery, where we captures each step of the process?
Has anyone else tried anything like this? Hit us in the comments!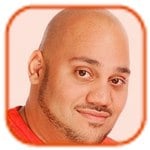 Posted by Andru Edwards Categories: Features, Music, PC / Laptop, Software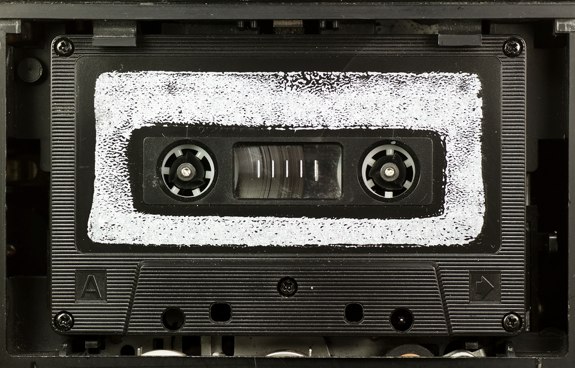 With the move to cloud and digital content that's taken the world by storm, older technologies have fallen by the wayside. The problem, though, is that there are still plenty of great pieces of content that are relegated to VHS, film reels, cassette tapes, and records. Today in my Ask Andru column, we have a question from Janine, a kindergarten teacher who wants to know how to convert her books on cassette over to a digital format. Let's jump into it.
Q: I listen to your show and really enjoy all your tips. I teach Kindergarten and have many books on cassettes that my students love listening to. Some of the cassettes are getting a bit worn. So I thought I could convert them over to CDs instead of buying new books with CDs. Do you have any suggestions on what would be the best way to do this that is affordable?
Click to continue reading Ask Andru: How do I convert cassette tapes to digital format?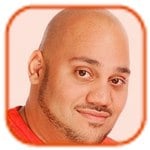 Posted by Andru Edwards Categories: Apple, Cell Phones, Features, Software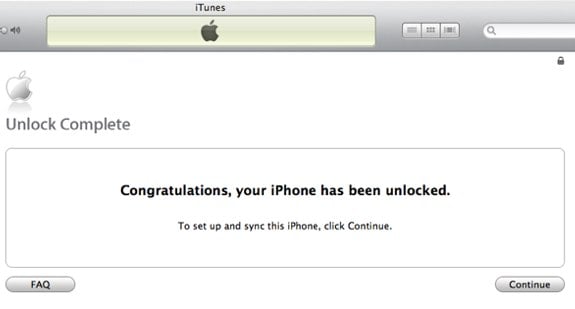 It's been widely reported that the Verizon iPhone 5 ships with an unlocked SIM slot, which means you can insert any 3G nano SIM into its tray and you can use it with any carrier. The AT&T model isn't as forgiving, as all AT&T iPhone 5 (see out iPhone 5 review) models ship locked to that specific carrier. However, there are a few ways of unlocking the AT&T model for use with other carriers, like T-Mobile.
Click to continue reading How to unlock your iPhone 5 right now
© Gear Live Inc. – User-posted content, unless source is quoted, is licensed under a Creative Commons Public Domain License. Gear Live graphics, logos, designs, page headers, button icons, videos, articles, blogs, forums, scripts and other service names are the trademarks of Gear Live Inc.